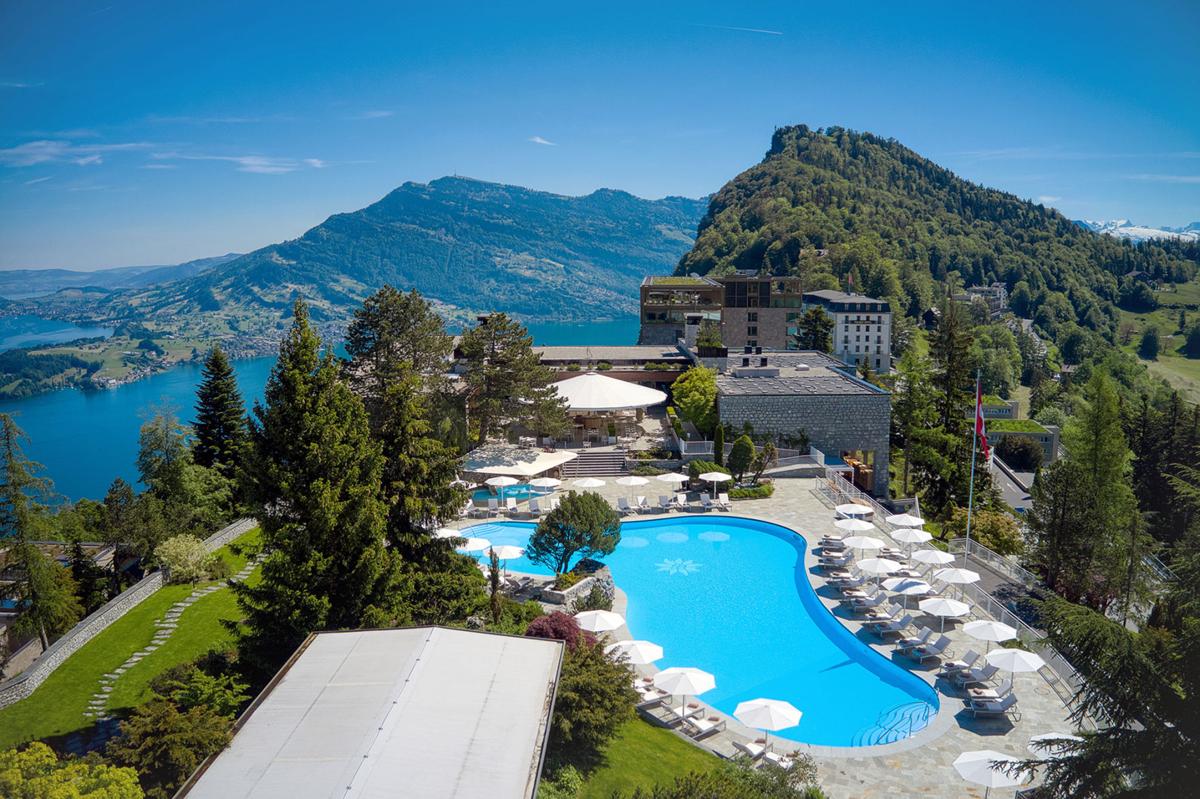 We live in unsettled times. Angry mobs are striking and marching in France. Paris is nearly paralyzed. Protest is pandemic around the world: in Poland they march against a creeping autocracy, in Hong Kong they oppose mainland China's heavy hand, in India they inveigh against a new citizenship law, and in Lebanon, a country so divided by sect and religion that people never agree on anything, they gather in public as one to rail against widespread corruption. Similar protests are taking place, in no particular disorder, in Iran, Chile, Bolivia, Brazil, Italy, Germany, Spain and Ecuador, and, from time to time, in the United States and the United Kingdom.
This past summer, seeking some sanity, I flew to Singapore and from there to Switzerland. I struggle to think of any other two countries where the citizenry is as contented. In my imagination, the two countries meld into a single entity: Swissapore.
Plato tells us that the distinguishing gift of the poet is the ability to see similarities in dissimilar objects. I'm no poet, but I've visited Singapore and Switzerland many times over the past 40 years and after my most recent trip I began to better understand what these two seemingly dissimilar countries have in common and why I find them both so healing, a tonic to banish the feeling that the world is falling apart.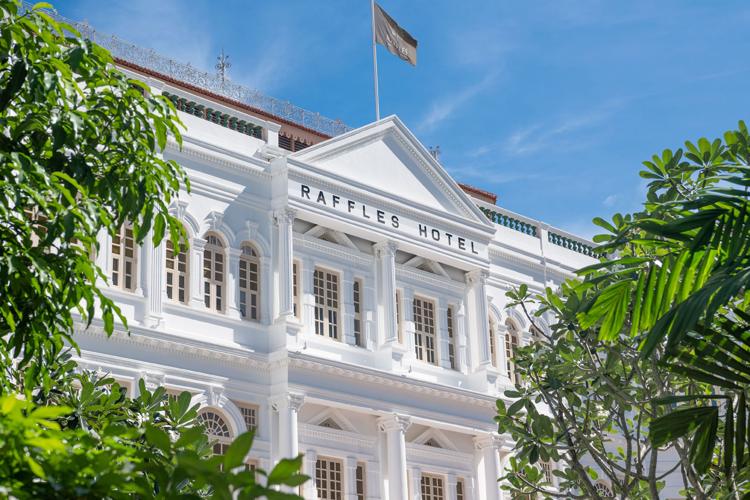 THE SIMILARITIES ARE MORE INTERESTING
Casual observers disparage Swissapore. Here's Harry Lime, the swindler played by Orson Welles in the 1949 film "The Third Man": "Switzerland had 500 years of democracy and peace. And what did that produce? The cuckoo clock." As if 500 years of peace isn't enough. (For the record, the cuckoo clock was invented in Germany.) Singapore gets some scurrilous shade as well: science fiction writer William Gibson belittled it as "Disneyland with the death penalty." Was he put off by the meticulously trimmed shrubs lining the highways? Irate at the lack of black blobs of discarded gum marring the sidewalks? Miffed by the government's strict drug laws?
I'm not the first to notice the Swissapore connection. Gibson refers to "Singapore's Swiss-watch infrastructure," which I guess is a backhanded compliment, and he dismisses the country as a "smug neo-Swiss enclave of order and prosperity." The horror! Order! Prosperity! If he longed for disorder he could have gone elsewhere.
Indifferent to their detractors, both countries go about their business, safely ensconced on their islands (Switzerland, as Diccon Bewes writes in her book "Swiss Watching," is "the landlocked island"). To keep potential invaders at bay, both nations require two years of military service from all able-bodied males, and maintain strict neutrality in geopolitical affairs.
Is all the shade just jealousy? Life is good in Swissapore: the Swiss and the Singaporeans on average live four years longer than Americans do and, according to the Paris School of Economics, their Gini score, a measure of wealth equality, is also identical, higher than in most countries, including the U.S. Economic insecurity and inequality are behind much of the unrest we see in so many countries today.
And, since this is meant to be a travel story, I'll point out that both countries are tourist magnets, yet neither is over-touristed, another valid reason to visit if serenity isn't enough.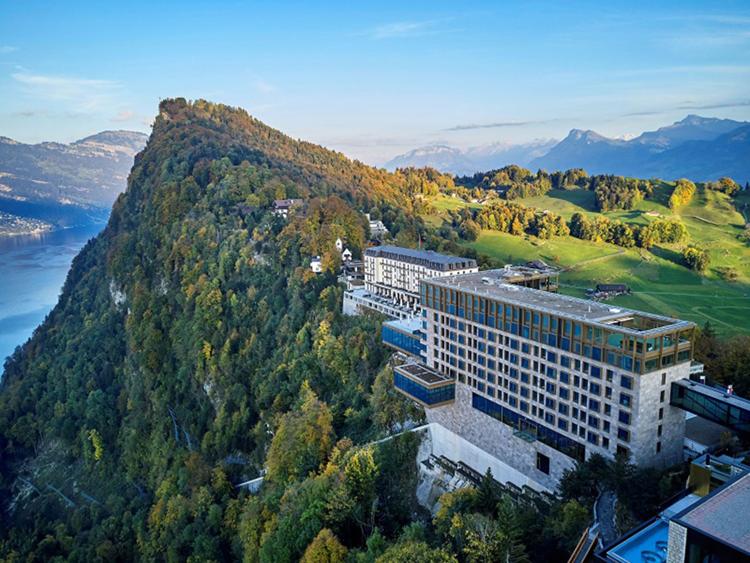 One more thing: even though both countries are relatively well off, and things are otherwise hunky-dory, Swissapore disdains conspicuous displays of prosperity.
So when the over-the-top Burgenstock resort (buergenstock.ch) reopened in 2017, one commentator sniffed, "it's not Swiss to show off." And when the producers of the hit movie "Crazy Rich Asians" approached Singaporean stakeholders to participate, Singapore Airlines, year after year voted the best in the world, demurred because, according to one report, the movie's immodest title was off-brand.
Switzerland, famous for its five-star hotels, such as the Alpina Grand in Gstaad and the Royal Savoy Hotel in Lausanne, had never seen the likes of the Burgenstock when it emerged from nine years of construction and renovation, high on its ridge with views of Lake Lucerne and the Alps. It's another world, peaceful and rarefied. Misty whiffs of clouds float over the green hills and hug the Alps and the lake below, while cowbells and chirping birds serenade guests. The air is fresh. There's a scent of pine and new-mown hay.
In the lobby of one of the four hotels on the property, I bent over a table to sniff an overabundance of four or five dozen luscious peonies, sure they were artificial this late in the season. I noticed an employee nearby wearing a quizzical smile that said, "Yes, of course they're real!" Perhaps I just imagined this. Or maybe he was just enjoying my enjoyment. There are three full-time florists on staff, I later learned.
There are also four full-time tour guides on staff. The resort is so vast you almost need a St. Bernard carrying a map and a keg of Evian, and so intriguing that those not staying for the night pay $40 for a 90-minute guided site visit. And if you were thinking of sending your drone for a birds-eye tour, don't: "We shoot them down," a security officer told me. "We Swiss are all good marksmen thanks to our mandatory military service."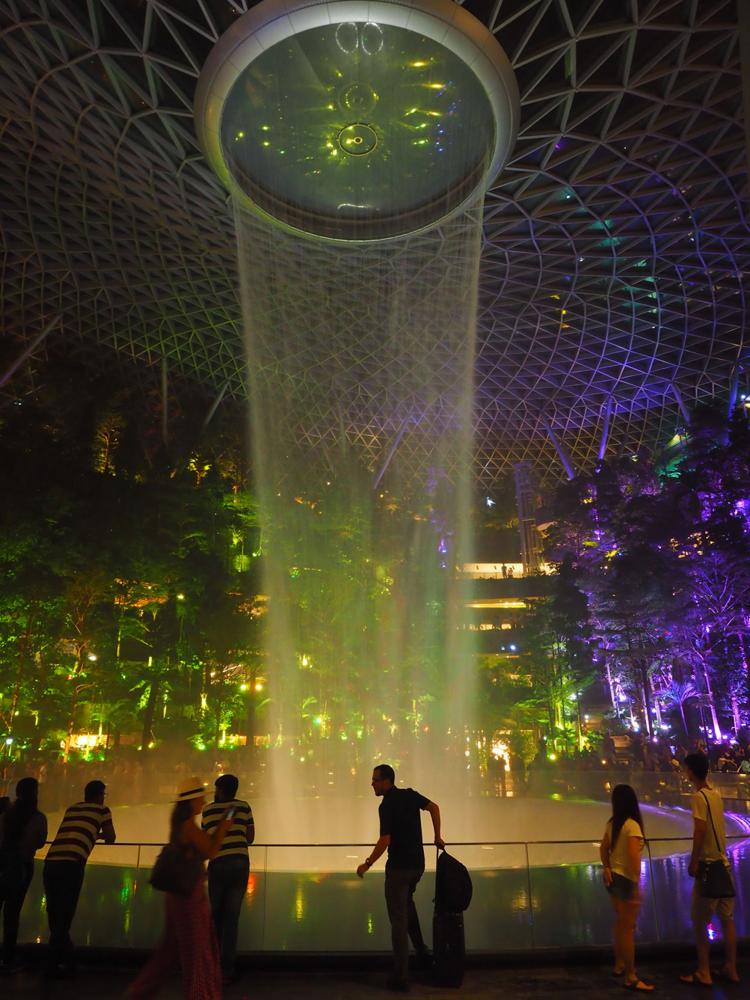 There are also guided tours of the sites appearing in "Crazy Rich Asians" now, one of which is Singapore's Raffles Hotel, reopened in 2019 after its own cost-be-damned, top-to-bottom renovation. It's just jaw-dropping, a splendor in marble and mahogany. The famous white-turbaned Sikh doormen, as regal and imposing as ever, festooned with gold braid and medals, remain as they were. In 1904, one of their predecessors chased a wild boar through the lobby and wrestled it to the ground.
Wild boars no longer roam the streets, but not all of Singapore has been tamed. One Saturday night K. F. Seetoh, a local restauranteur and the country's answer to Anthony Bourdain, took me for a tour of the city's sequestered red-light district, where dozens of young ladies gather for inspection by the South Asian guest workers who build the Swiss-watch infrastructure. The government takes a pragmatic approach to the sex industry, as it does with much else; sex work is legal here and the workers are subject to health inspections. Another time I took a ferry to Pulau Ubin, one of Singapore's many out islands, a trip back in time with no signs of urban development other than biking trails and boardwalk paths.
One day Seetoh took me to sample the culinary bounty of the hawker centers, also subject to government health inspections, where the signs read no touting, no smoking, no pets, no littering. And please bus your tray. There are 114 hawker centers and 13,000 street food vendors here. The centers are a Singapore staple, but how long will they last? "The chefs' kids can't wait to go into business, just not their fathers' business," Lionel Chee, a local food-tour guide (foodtourcompany.com), told me. "It's hard work, long hours, low pay. Food costs keep rising, but too much competition keeps prices low." The government built "new-fangled hawker centers and turned over management to firms who don't know the difference between a food court and a hawker center," Seetoh, who is also a chef, told me. "They offer contracts that are unfair to the chef-owner." At one center, there's a roving robot that collects trays, speaking of new-fangled. Maybe William Gibson would approve.
Fangled is what the Urban Development Authority's Singapore City Gallery (ura.gov.sg) promotes: "Small Island, Big Plans!" It maintains an exhibit showing all the island's buildings, existing and proposed, most of which are modern high-rise housing projects. For a closer look, I took an architectural tour with Berit Karlsen of Jane's SG Tours (janestours.sg). She led me to the outdoor terrace atop the Andaz Hotel for a 360-degree view of the city and recommended the set lunch, $28, at the Atlas Bar in the Parkview Square tower, an homage to the Art Deco skyscraper nearby.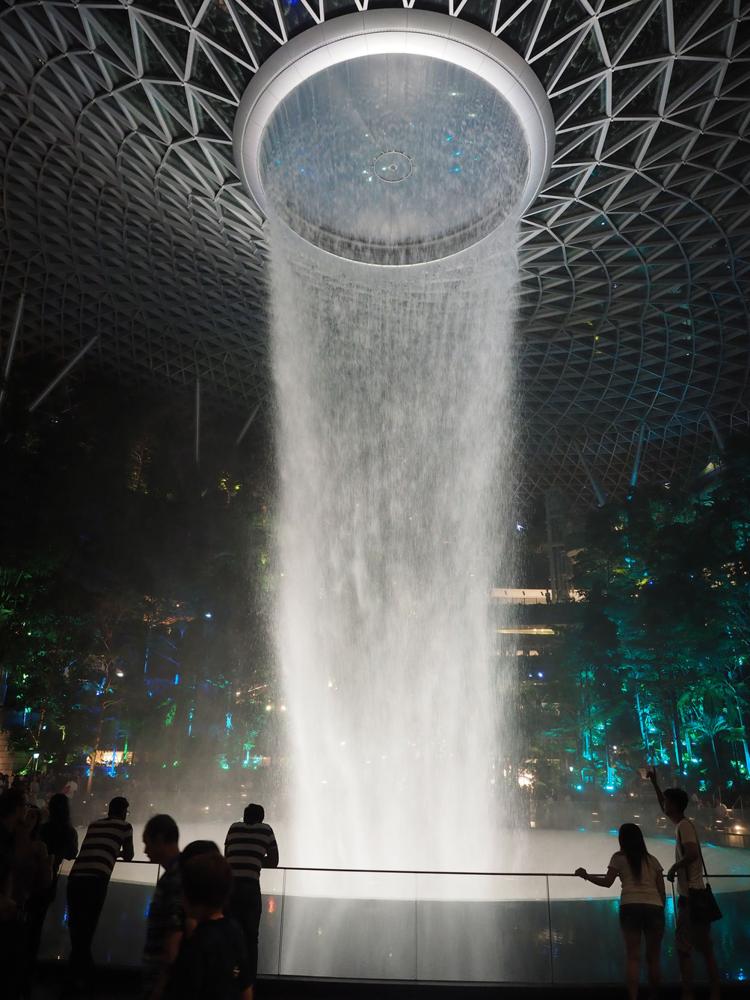 Not all Singaporean architecture is new, but much of the old has been lost to urban renewal. At the Chinatown Heritage Center, they've preserved a tailor's 19th century shophouse. Garments wait to be collected with no one to collect them. An ancient black phone rings periodically, but no one answers it. Bolts of fabric, stacks of parcels, tools of the trade lay abandoned. I wondered what would happen if I picked up the phone.
Returning to the current century, I visited another dwelling for a home-cooked meal. About 30 Singaporeans have taken advantage of looser licensing laws allowing them to invite paying guests for dinner. Our chef, Annette Tan, told me that "People are incredibly respectful and nice, I've never had a bad experience" when I asked if she'd ever had a rowdy guest or one who didn't like the food. I'm not sure what I enjoyed more, our home-cooked meal ($80 per person), or the conversation with our host.
Another place Singaporeans like to eat is the airport, even if they're not flying anywhere. Changi is, after all, the world's best airport (just ask anyone who flies a lot). There's a butterfly garden, a rooftop swimming pool, a free movie theater, dozens of restaurants, and a huge mall. And now there's the Jewel, opened last year, a mixed-use Xanadu with gardens, shops, dining and a hotel, all upstaged by the world's largest indoor waterfall, under a climate-controlled, geodesic-like pleasure dome. This HSBC Rain Vortex, as it's called, discharges a torrent of reclaimed rainwater (130,000 gallons of it), descending 130 feet from an orifice in the building's ceiling, a deluge so fierce it could serve as Paul Bunyan's power-shower. My 11-hour flight to Switzerland on Singapore Airlines didn't leave until 1 a.m., so I took in the 9:30 p.m. light and sound and water and mist show. I use "spectacular" rarely, but in this case my tongue is tied. The lovers in "Crazy Rich Asians" weren't shown canoodling at the rain vortex because it wasn't open when shooting began. Look for it in the sequel.
What would Gibson make of this high tech waterfall? It is Disneyish. Heck, it out-Disneys Disney.
OK, yes, Swissapore does seem a bit make-believe.
So what, I say. Disneyland, eat your heart out. You, too, William Gibson.
Need to get away?
Start exploring magnificent places with our weekly travel newsletter.