As we've had to postpone our travels because of the pandemic, I believe a weekly dose of travel dreaming can be good medicine. Here's one of m…
The main type of travel during the re-opening period will be "visiting friends and relatives," or VFR, in industry jargon, one of the three bi…
Based out of Sydney, Australia, the contemporary Christian group Hillsong Young & Free has a new album coming out later this summer. But o…
To travel or not to travel?
Are you looking to enhance your outdoor experience? Here are a few iPhone applications that adventurers should consider checking out.
Several airports have begun offering COVID-19 tests as travel starts to revive and destinations worldwide compete to attract tourists and keep…
Amtrak released a new video from Corporate Medical Director Dr. Ann Kuhnen on the health and safety guidelines passengers can expect when trav…
ATLANTA - Delta Air Lines will soon require customers to answer questions about whether they've experienced symptoms of COVID-19, or been in c…
Walt Disney World in Florida has announced its reopening dates along with a plan to increase guest safety in light of the COVID-19 pandemic. D…
VFR, the travel industry shorthand for "Visiting Friends and Relatives," will be the first big segment of the travel marketplace to recover fr…
Comedian and actor Stephen Kramer Glickman has quite the eclectic career. He's known for having played Gustavo on Nickelodeon's "Big Time Rush…
Crafting a summer getaway? These five adventure destinations, featuring fresh air and stunning scenery, may fit the bill.
Here are some tips to help transform your home into an environment that is worthy of a staycation.
The Florida Keys, which reopened to visitors on June 1, is making it mandatory for everyone in the destination to wear masks. The Monroe Count…
If this pause in travel has given you pause about your own carbon footprint, here are some ways to reorient your travel priorities.
Log onto Expedia, check the price for a room for one night at the Luxor Hotel in mid-September, and the first comparison page is likely to hig…
After seeing what was happening worldwide as a result of coronavirus, folk musician John McCutcheon got a jump start on sheltering in place. W…
After months of hunkering down at home amid the COVID-19 pandemic, travelers are slowly returning to the skies - some eagerly, some cautiously…


Giesswein Plastic Surgery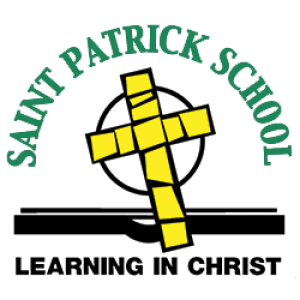 The coronavirus pandemic brought air travel — and most everything else — to a virtual standstill this spring. Yet as stay-at-home orders begin…
Airlines for America (A4A), a trade organization that represents leading U.S. airlines, says that its member carriers are vowing to vigorously…
Like no summer before, this is the summer of the road trip.
LAS VEGAS - "Why is he wearing a mask?" As I walked up to a roulette table at the Cosmopolitan on Friday night, I couldn't help but hear the y…
Ready to hit the road for a summer trip, but you're still social distancing? Here are some safety precautions to have in mind for your next ro…
Many airlines began cutting back onboard food-and-beverage service in March, as COVID-19 started to sweep the globe. The modified operations a…
No Instagram worthy hugs with your favorite characters. No princess makeovers, nighttime "spectaculars" or parades.