Carlisle softball had the game in hand, until CD East said otherwise. Elsewhere: East Pennsboro's Jackie Capers fans 11; Cumberland Valley GLA…
Carlisle hosted CD East in a Mid-Penn Keystone contest. Check out the action: 
Want to catch a game live or on the couch? Here's this week's slate of local high school games and livestreams.
Cumberland Valley tagged Altoona's relievers for six hits and six earned runs Tuesday in a big win. Elsewhere: Paul Shook's four goals propel …
Red Land hosted Central Dauphin in a Mid-Penn Commonwealth contest. Check out the action: 
Boiling Springs LHP Charlie White suffered a tough-luck loss despite tossing a gem. The Wilmington commit, fanned 10. But Greencastle-Antrim r…
Jalen Suggs announced Monday that he is declaring for the NBA Draft.
Among the power brokers within college athletics, the reactions that Ricky Volante has received about the basketball league he's charged with …
Mobley plans to test the NBA draft waters, he said, while retaining the ability to return for his junior season at USC.
Jeff Lebo scored 1,567 career points at UNC, then spent 28 years in various coaching stops, including 20 as a head coach. He's back at his alm…
After dramatically improving his basketball game from his freshman to sophomore season at Duke, Matthew Hurt is going pro.
The NCAA says it supports transgender athletes being able to participate in college sports as more states have moved to block them from competing.
At the 2018 Final Four in Glendale, Ariz., the NCAA brass offered its corporate thoughts on the issue of the day — the fallout from the Feds' …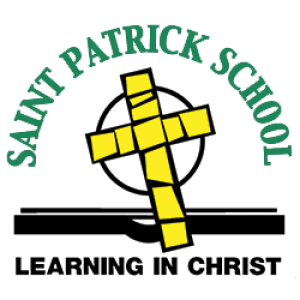 Giesswein Plastic Surgery
Pittsburgh Pirates (8-10, fourth in the NL Central) vs. Detroit Tigers (7-11, fourth in the AL Central)
Los Angeles Angels (9-7, third in the AL West) vs. Houston Astros (7-10, fifth in the AL West)
San Diego Padres (10-10, third in the NL West) vs. Los Angeles Dodgers (14-4, first in the NL West)
Arizona Diamondbacks (8-10, fourth in the NL West) vs. Cincinnati Reds (9-8, second in the NL Central)
Seattle Mariners (11-7, second in the AL West) vs. Boston Red Sox (12-7, first in the AL East)
New York Mets (7-6, first in the NL East) vs. Chicago Cubs (8-9, third in the NL Central)
Miami Marlins (8-9, third in the NL East) vs. San Francisco Giants (11-7, second in the NL West)