Patrik Schick's goal against Scotland is the highlight of the tournament so far. Watch it now.
Optimism certainly abounds for the 2021 season and Year 2 of the Mike McCarthy era at the Dallas Cowboys world headquarters at The Star in Frisco.
After a yearlong delay, the Tokyo Summer Olympics are just six weeks away — despite concerns about whether it is safe to bring thousands of in…
The Green Bay Packers should trade Aaron Rodgers.
Spain opens Euro 2020 with a disappointing 0-0 draw vs. Sweden in Seville. Alvaro Morata produces the best chance of the first half for Spain,…
Slovakia's Robert Mak was absolutely flying in the first half, nutmegging a Poland defender in a play that culminated in a Wojciech Szczesny o…
Andy Robertson gets in on the action early, setting up a chance and sending a shot just over the crossbar for Scotland. But, it's Patrik Schic…
Saquon Barkley seemingly is vaccinated for COVID-19, because he watched Tuesday's Giants minicamp practice from the cafeteria and interacted w…
Novak Djokovic claimed a 19th Grand Slam title and became the first man in 52 years to win all four majors twice when he came from two sets do…
Novak Djokovic came all the way back after dropping the first two sets to beat Stefanos Tsitsipas in the French Open final Sunday.
Novak Djokovic rallied Sunday to beat Stefanos Tsitsipas 6-7 (6), 2-6, 6-3, 6-2, 6-4 in the French Open final for his 19th Grand Slam title.
Unseeded Barbora Krejcikova won her first Grand Slam title by beating Anastasia Pavlyuchenkova 6-1, 2-6, 6-4 in the French Open final Saturday.
The Czech Republic's Barbora Krejcikova won her first Grand Slam title by beating Anastasia Pavlyuchenkova in the French Open final Saturday.
Three-and-a-half months after a report broke that Russell Wilson would approve a trade to one of four other NFL teams, the Seahawks quarterbac…
In 2017, after his hometown Houston Astros won the World Series, Sen. Ted Cruz rode in the team's parade.
DeMaurice Smith pleaded ignorance Thursday when the NFL players union boss was asked on a conference call for the vaccination rate of his rank…
Rick Horrow joins and explains why the NFL is considering playing games in Germany.
Pete Alonso took the red-hot topic around sticky substances in baseball to a brand-new level.
De'Andre Hunter, who has been experiencing swelling and soreness in his right knee since injuring it in late January, will miss the rest of th…
The Green Bay Packers' continuing, colossal botchery of the Aaron Rodgers situation is epic.

Giesswein Plastic Surgery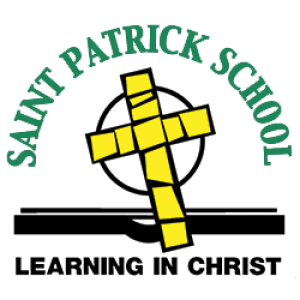 Ariel and Ben are joined by Claudia to discuss the future of Aaron Rodgers.
Denver Nuggets center Nikola Jokic won the 2020-21 NBA Most Valuable Player award, beating out Warriors star Stephen Curry, the league announc…
Ireland's national soccer team was showered with boos after players took a knee to protest social injustice before a match with Hungary.
During the most critical moments of the Lightning's second-round series opener against Carolina, defenseman Ryan McDonagh found himself in a t…
World No. 3 golfer Jon Rahm lost $1.674 million last weekend because he tested positive for COVID-19.
Ariel and Ben discuss what team has the best odds to win the Western Conference in this years NBA Playoffs. 
Major League Baseball responded in a court filing Monday to a lawsuit over the move of next month's All-Star Game out of Atlanta, calling the …