The NFL and players' union have approved the first position-specific helmet for use, a model designed for offensive and defensive linemen.
It was last summer that pro athletes raised their voices in unison to protest the death of Black men at the hands of police, their protest tem…
After nearly two decades of NASCAR starts, Jennifer Jo Cobb will not make her debut in the sport's top series at Talladega.
It was ostensibly created to "save football" but has been scrapped after the surrounding controversy threatened instead to tear it apart.
"We selling legal dope!" former NFL running back Marshawn Lynch said Tuesday with a smile.
Aldon Smith is wanted in connection to a second-degree battery case in the New Orleans area.
Early in Sunday's loss, the Yankees problem subtly slipped by.
Alex Smith gave football his all. After a 16-year tenure with three teams, he's decided to call it a career and spend more time with his family.
All 30 of the current Major League Baseball teams are worth a collective $66 billion, averaging $2.2 billion per team. What is your favorite M…
A club-owned breakaway Super League in European soccer came closer to reality on Sunday.
Doug Pederson now lives on the water in Jupiter, Fla. A source who has known him for years says Pederson just took delivery of a 38-foot, cent…
Lying has become so American, it's replacing apple pie.
It didn't look like Alex Bowman's race to win, and yet his No. 48 Chevrolet powered to the lead after a late-race restart to secure his first …
I don't know who needs to hear this but …
As the NFL draft looms but a week from Thursday, the various analyses I read are listing the most pressing needs for the Washington
Andrew Berry has been relentless in chasing down certain edge defenders.
Pete Rose is exactly what you'd expect him to be at 80 years old.
After nearly two decades of NASCAR starts, Jennifer Jo Cobb is set to make her debut in the sport's top series.
Players' legacies would be much easier to properly appreciate if people didn't rush to anoint them as Hall of Famers the second they retired.
AUGUSTA, Ga. — Why the Masters is the world's greatest golf tournament: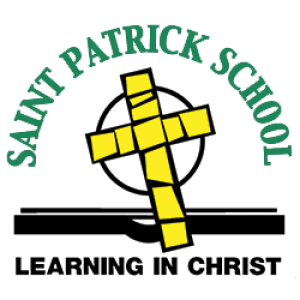 Giesswein Plastic Surgery
Former Chiefs assistant coach Britt Reid was charged with driving while intoxicated, two months after a vehicular crash left a 5-year-old girl…
Carolina Panthers' quarterback Sam Darnold spoke to the media during a zoom press conference after being traded from the Jets for a 2021 sixth…
Clemson quarterback Trevor Lawrence is a generational talent and the best player in this NFL draft.
Japan is a golf-crazy country. There are waiting lists for memberships at driving ranges, let alone the best country clubs.
Didn't want baseball's All-Star Game argument to float off into its regularly scheduled lassitude without a few Sunday observations, submitted…
With the pre-Masters favorites hitting loose shots all over the firm expanse of the Augusta National Golf Club on Thursday, 40-year-old Justin…
Former football star and ex-con O.J. Simpson can relate to the plights of recently traded Jets quarterback Sam Darnold and embattled Houston T…