Penn State's Noah Cain knows all too well what COVID-19 can do to a family. And now he's trying to find the balance between football hopes and…
After a solid QB career with Camp Hill and Penn State, Michael Shuster is ready for the next step with an offensive graduate assistant positio…
Although a return to Penn State leaves everyone excited for football, there are still plenty of questions left unanswered about the season.
College football still has a number of questions to answer and issues to address before next season begins in the wake of the COVID-19 pandemic.
Scott, receivers coach Taylor Stubblefield and offensive line coach Phil Trautwein won't see any of their players in pads until preseason prac…
Penn State sets up a phased approach to start admitting student-athletes back on campus, which includes 75 football players hitting campus by June 8.
Penn State junior QB Sean Clifford won't be a chess master anytime soon, but "I find a lot of connections to football."
Masks, social distancing and hand sanitizers. What Mechanicsburg football offseason workouts look like in a pandemic:
Cumberland Valley softball player Dallas Speicher-Ramirez committed to Delaware State University.
An FAQ released by the PIAA discusses mask policy in wake of state's latest mandate.
Money from 2019 Mid-Caps championship meet will carry over to 2021 season.
Camp Hill's Justin Sheaffer talks about resuming offseason workouts, the "awkward" quarantine period and reading for the season in another ins…
Volleyball doesn't present as much of a problem with close contact as some other sports, but socially distancing guidelines, especially outsid…
DALLAS - Texas made headlines recently when it revealed that 13 football players had tested positive for COVID-19 with 10 more in self-quarant…
DALLAS - Call it half-full or half-empty. Either way, a state of Texas decision to limit the capacity of college football stadiums to 50% capa…
The message at the top of UCF's football Twitter page lays it on the line bluntly and accurately: "Want to help us go 1 and 0? Wear a mask."
We're desperate for football scores, right? But shield your eyes from this one, dear readers. CORONAVIRUS 27, FOOTBALL FANS 3
RALEIGH, N.C. - NBA star Zion Williamson's attorneys on Monday called his former agent's allegations he violated NCAA rules at Duke "unsubstan…
Fueled by a sense of empowerment that had been growing for weeks, Ceyair Wright opened his Twitter app the night of June 17. He had something …
The dynamic has changed. No denying that. If "Power to the People" is a political rally cry, in sports it has become "Power to the Players." "…


Giesswein Plastic Surgery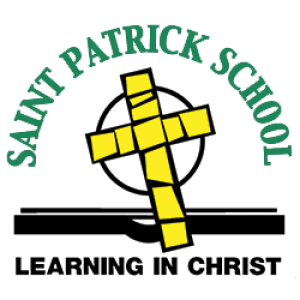 PHOENIX (AP) — San Francisco catcher Buster Posey became the latest well-known player to opt out of the abbreviated 2020 season because of con…
CHICAGO (AP) — Chicago White Sox prized pitching prospect Michael Kopech chose Friday not to play this season and the team put star third base…
MILWAUKEE (AP) — Milwaukee Brewers reliever Corey Knebel believes the pandemic-imposed hiatus will enable him to be ready for the start of the…
The Latest on the effects of the coronavirus outbreak on sports around the world:
ARLINGTON, Texas (AP) — All-Star slugger Joey Gallo joined the Texas Rangers for the first time at summer camp Friday after missing the first …
TORONTO (AP) — The Toronto Blue Jays are shifting Vladimir Guerrero Jr. across the diamond, moving the slugger to first base from third.
CHICAGO (AP) — Washington Nationals manager Dave Martinez wanted to hug, high-five and fist bump his players. After all, the defending World S…