Tickets will not be sold to the public. The season has been reduced from 12 games to eight with the opportunity for a ninth around the Dec. 19…
Myocarditis, an inflammation of the heart, was among concerns cited by the Big Ten in August when it planned to postpone football to spring. 
Big Ten commissioner Kevin Warren said the league will start discussing the path forward for other fall sports Thursday.
The emergence of daily rapid-response COVID-19 testing, not available when university presidents and chancellors decided to pull the plug on t…
Big Ten faces mounting pressure despite its original concerns about COVID-19 and myocarditis in student-athletes.
Court filing in response to lawsuit from players shows Big Ten presidents voted convincingly to cancel fall season.
A Turkey Day kickoff? That's suddenly a possibility.
Statement from Wolf's administration asks school districts to 'voluntarily enforce' limitations for now.
Check out today's high school girls tennis scores and Mid-Penn standings:
Check out today's high school golf scores and Mid-Penn standings:
DE Anthony Smith has offers from the likes of Penn State. QB Zack Manning will be unleashed. WR-DB Isaiah Houser has game-breaking speed. We b…
Need your football fix before opening kickoff? The Sentinel and 4th Down Magazine have you covered with previews from the Mid-Penn Commonwealt…
Only a freshman, Lougee said it felt like the right time for him to make his decision — especially after talking for a while with his family a…
Trump's advisers say the episode underscores how the president's unconventional style gets things done.
INDIANAPOLIS (AP) — Now that the Big Ten has a rescheduled kickoff weekend, coaches and players can start the sprint to opening day.
When it came time to confront a global pandemic, we should've known college football would whiff on the tackle.
Players were pumped. Coaches were stoked. Fans seemed relieved. Even the president was pleased.
University of Wisconsin athletic director Barry Alvarez, who was the football scheduling chair of the Big Ten's return-to-competition task for…
The contract has 10 pages detailing how the Clemson football team is to be fed at the Hilton Garden Inn hotel the night before a game.
In an unusual season, the Associated Press released their preseason college football Top 25. Find out if your team ranked.

Giesswein Plastic Surgery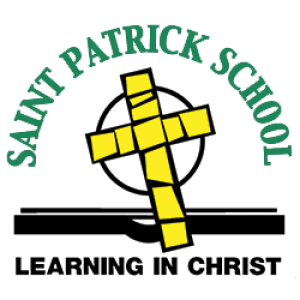 MIAMI (AP) — Erick Fedde allowed one hit in six innings, and the Washington Nationals beat rookie Sixto Sanchez and the Miami Marlins 5-0 in t…
PITTSBURGH (AP) — Kolten Wong hit the second leadoff home run of his career, Tyler O'Neill added a two-run shot and the St. Louis Cardinals he…
PHILADELPHIA (AP) — Zach Eflin struck out nine in a four-hitter, Bryce Harper hit another homer and the Philadelphia Phillies beat the Toronto…
BALTIMORE (AP) — Tampa Bay Rays outfielder Austin Meadows was placed on the 10-day injured list Friday with an oblique strain that will keep h…
The last time the World Series was held in a single ballpark, there was a bit of a conundrum over where the two managers would stay.
BOSTON (AP) — The Massachusetts unemployment rate, which soared during the early months of the coronavirus pandemic, fell nearly 5 percentage …