Zack Kuntz caught three passes for 26 yards in his three seasons at Penn State. He'll now be taking his talents to Old Dominion as a transfer.
Penn State guard Myreon Jones announced his commitment to the Florida Gators Wednesday.
The 1,000-point scorer was sidelined midway through her graduate season with Penn State. Kelly Jekot announced Thursday she'll return for her …
Penn State's offense was middle of the road in the Big Ten last year, averaging 5.5 yards per play under Kirk Ciarrocca.
Niya Beverley scored a career-high 21 points, Makenna Marisa added 17 with eight rebounds and eight assists in Penn State's upset win.
UNIVERSITY PARK, Penn. — Teddy Allen raced for a fastbreak layup off a steal with 12 seconds left, lifting Nebraska into a 62-61 win over Penn…
Niya Beverley led the Nittany Lions with 16 points, but Penn State fell to Indiana on the road Wednesday.
Want to catch a game live or on the couch? Here's this week's slate of local high school games and livestreams.
It's the perfect blend for Timmy Atkinson — basketball and urban culture. The Carlisle grad is growing a following, and recently landed a part…
The Cumberland Valley 4x400 again dominated over the weekend, while Mechanicsburg's Annika Hummel claims pole vault win. Elsewhere: Carlisle b…
Northern softball's Bella Schmitt hit two grand slams and drove in 11 runs in a win over James Buchanan. Elsewhere: Boiling Springs baseball s…
Carlisle hosted Cumberland Valley in boys tennis Friday. Check out the action here: 
Cumberland Valley's Jake Lucas finally got his hands on that coveted state title. That's POTY worthy. Find out where other locals landed on th…
Mobley plans to test the NBA draft waters, he said, while retaining the ability to return for his junior season at USC.
Jeff Lebo scored 1,567 career points at UNC, then spent 28 years in various coaching stops, including 20 as a head coach. He's back at his alm…
After dramatically improving his basketball game from his freshman to sophomore season at Duke, Matthew Hurt is going pro.
The NCAA says it supports transgender athletes being able to participate in college sports as more states have moved to block them from competing.
At the 2018 Final Four in Glendale, Ariz., the NCAA brass offered its corporate thoughts on the issue of the day — the fallout from the Feds' …
Today's topic is college basketball. I have allotted time after this discussion for a shower. The sport is filthy dirty.
A group of athletes, coaches and advocates are calling on the NCAA to take a more strident stand against states that adopt laws banning transg…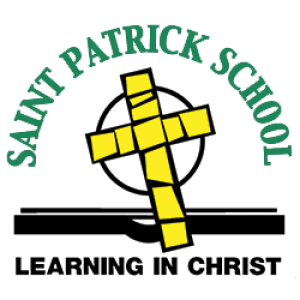 Giesswein Plastic Surgery
Doug Pederson now lives on the water in Jupiter, Fla. A source who has known him for years says Pederson just took delivery of a 38-foot, cent…
Lying has become so American, it's replacing apple pie.
It didn't look like Alex Bowman's race to win, and yet his No. 48 Chevrolet powered to the lead after a late-race restart to secure his first …
I don't know who needs to hear this but …
As the NFL draft looms but a week from Thursday, the various analyses I read are listing the most pressing needs for the Washington
Chicago White Sox (8-8) vs. Boston Red Sox (10-6)
Los Angeles Dodgers (13-3) vs. Seattle Mariners (10-6)