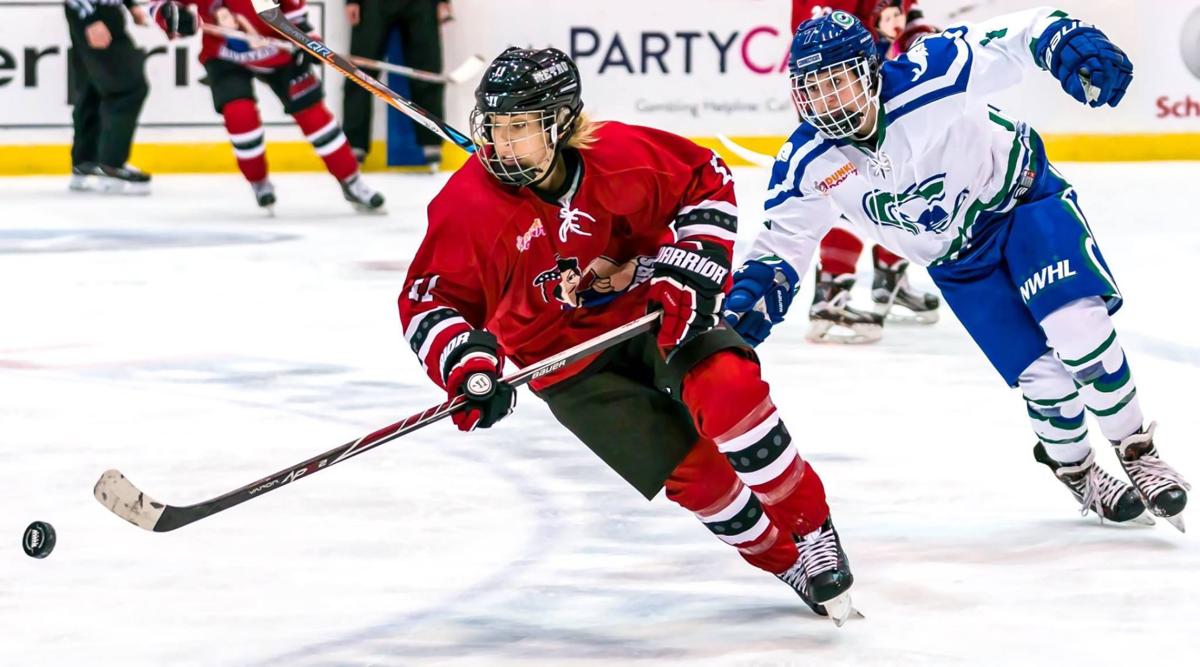 NWHL player and former Mechanicsburg hockey player Alexa Gruschow ends her season with an Isobel Cup Championship.
Gruschow and the Metropolitan Riveters defeated the Buffalo Beauts on Sunday afternoon 1-0 to claim the title at Barnabas Health Hockey House in New Jersey. Gruschow tallied the lone goal for her team just days after being named the league MVP.
"I had my linemate Miye back," Gruschow said on the NWHL website. "I entered the zone with the puck and she called for it, and she had great patience and poise. Once she gave it back to me I shot it and the puck squeezed through the defender's legs, and somehow I got the shot up high."
Gruschow ends her season with MVP honors, an Isobel Cup Championship and 23 points (10 goals, 13 assists).
Be the first to know
Get local news delivered to your inbox!