ARLINGTON, Texas (AP) — Texas Rangers outfielder Joey Gallo says he doesn't know if he actually had the coronavirus despite two positive tests…
PITTSBURGH (AP) — Derek Shelton needs his freedom. Maybe now more than ever. Fortunately for the first-year Pittsburgh Pirates manager, bench …
The Latest on the effects of the coronavirus outbreak on sports around the world:
BOSTON (AP) — Mike Ryan, the backup catcher on the Boston Red Sox's 1967 "Impossible Dream" team during a 35-year career in professional baseb…
PHOENIX (AP) — San Francisco catcher Buster Posey became the latest well-known player to opt out of the abbreviated 2020 season because of con…
CHICAGO (AP) — Chicago White Sox prized pitching prospect Michael Kopech chose Friday not to play this season and the team put star third base…
MILWAUKEE (AP) — Milwaukee Brewers reliever Corey Knebel believes the pandemic-imposed hiatus will enable him to be ready for the start of the…
ARLINGTON, Texas (AP) — All-Star slugger Joey Gallo joined the Texas Rangers for the first time at summer camp Friday after missing the first …
TORONTO (AP) — The Toronto Blue Jays are shifting Vladimir Guerrero Jr. across the diamond, moving the slugger to first base from third.
CHICAGO (AP) — Washington Nationals manager Dave Martinez wanted to hug, high-five and fist bump his players. After all, the defending World S…
TORONTO (AP) — Blue Jays infielder Travis Shaw says he's not interested in confining himself to the hotel attached to the Rogers Centre for th…
SAN FRANCISCO (AP) — Giants star catcher Buster Posey decided to opt out of the 2020 season Friday out of health concerns for his newly adopte…
TOKYO (AP) — Japan's professional baseball league opened the delayed season three weeks ago. Now fans are back, too.
PITTSBURGH (AP) — The tools are there. They always have been from the moment Gregory Polanco crashed into the big leagues six years ago as a r…
ANAHEIM, Calif. (AP) — The Los Angeles Angels' new $245 million third baseman mostly spent the first few months of his seven-year contract cha…
LOS ANGELES (AP) — Cody Bellinger is healthy, his mind is right, and he's ready for whatever baseball's shortened 60-game season brings.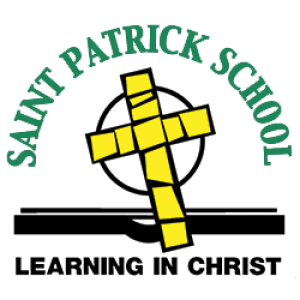 Giesswein Plastic Surgery
Baseball players got a sense of what the game will be like without fans in the stands upon returning for workouts last week.
MILWAUKEE (AP) — Baseball has its answer to penalty kicks, overtimes and shootouts, and it figures to stir just as much debate as all those ot…
PHILADELPHIA (AP) — J.T. Realmuto isn't worried about his contract situation.
CLEVELAND (AP) — Franmil Reyes' first error this season was in judgment.
NEW YORK (AP) — Major League Baseball will open the 2021 season on April 1 and hopes to have every team play its first game on the same day fo…