Check out photos from Tuesday night's high school club baseball game between Cumberland Valley and East at FNB Field:
Boiling Springs is searching for a new head cross country coach a little more than a month before the season begins.
2017 Cumberland Valley grad Beck Way, the school's highest pick in the MLB draft ever, signed for a signing bonus of $600,000, according to reports.
Cedar Cliff boys soccer and field hockey practices are suspended indefinitely after one player from each team tests positive for COVID-19.
Shippensburg football, boys basketball halted for two weeks. It is the first known report of a COVID-19 case impacting high school offseason w…
Spring budgets used for stockpiling cleaning supplies. Touchless water dispensers. Gallons of sanitizers. Summer workouts in a pandemic come a…
The Big Ten canceled non-conference games. The Pac-12 did likewise. Forty percent of the Power 5 has declared that at least some scheduled foo…
At what point does someone in a position of authority in college football look at the unsteady footing we're all on with the coronavirus pande…
DALLAS - Texas made headlines recently when it revealed that 13 football players had tested positive for COVID-19 with 10 more in self-quarant…
DALLAS - Call it half-full or half-empty. Either way, a state of Texas decision to limit the capacity of college football stadiums to 50% capa…
The message at the top of UCF's football Twitter page lays it on the line bluntly and accurately: "Want to help us go 1 and 0? Wear a mask."
We're desperate for football scores, right? But shield your eyes from this one, dear readers. CORONAVIRUS 27, FOOTBALL FANS 3
RALEIGH, N.C. - NBA star Zion Williamson's attorneys on Monday called his former agent's allegations he violated NCAA rules at Duke "unsubstan…

Giesswein Plastic Surgery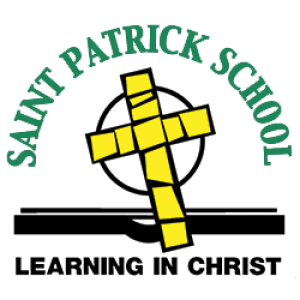 MILWAUKEE (AP) — The Milwaukee Brewers want to celebrate their golden anniversary by accomplishing something they have never done before.
NEW YORK (AP) — The baseball players' association has discussed hiring noted sports lawyer Jeffrey Kessler to litigate a contemplated grievanc…
Opening day rosters gained clarity on Tuesday when the Atlanta Braves reached an agreement with Yasiel Puig, while Tampa Bay pitcher Tyler Gla…
NEW YORK (AP) — Yankees pitcher Masahiro Tanaka is unsure whether he will be able to take his first turn through the rotation as he recovers f…
About 10 Major League Baseball umpires have opted out this season, choosing not to work games in the shortened schedule because of concerns ov…
ATLANTA (AP) — Ronald Acuña Jr. isn't letting the coronavirus pandemic silence his love of baseball.
KANSAS CITY, Mo. (AP) — Left-hander Danny Duffy will start for the Kansas City Royals when they open the season against the Indians in Clevela…