Kyle Larson overtakes Brent Marks and Lance Dewease to win the Mitch Smith Memorial at Williams Grove Speedway on Friday night.
Danny Dietrich edged Kyle Larson and Lance Dewease to win the 21st annual Kevin Gobrecht Memorial race at Lincoln Speedway Saturday, while Set…
Lance Dewease outpaces Brian Montieth and Kyle Larson to take the win at Williams Grove in the PA Speedweek Opener
Freddie Rahmer beat Brian Montieth to the checkered flag by .334 seconds Saturday at Lincoln Speedway to win the Gene Latta Ford 410 Sprints.
Rain ruined the return to racing at Williams Grove Speedway Friday night. But the track will try again with Friday with the 30th annual Pennsy…
Local drivers, like Nicole Bower, are excited to get back on the race tracks after more counties recently entered green phase. Williams Grove …
Masks, social distancing and hand sanitizers. What Mechanicsburg football offseason workouts look like in a pandemic:
Cumberland Valley softball player Dallas Speicher-Ramirez committed to Delaware State University.
An FAQ released by the PIAA discusses mask policy in wake of state's latest mandate.
Money from 2019 Mid-Caps championship meet will carry over to 2021 season.
Camp Hill's Justin Sheaffer talks about resuming offseason workouts, the "awkward" quarantine period and reading for the season in another ins…
Volleyball doesn't present as much of a problem with close contact as some other sports, but socially distancing guidelines, especially outsid…
DALLAS - Texas made headlines recently when it revealed that 13 football players had tested positive for COVID-19 with 10 more in self-quarant…
DALLAS - Call it half-full or half-empty. Either way, a state of Texas decision to limit the capacity of college football stadiums to 50% capa…
The message at the top of UCF's football Twitter page lays it on the line bluntly and accurately: "Want to help us go 1 and 0? Wear a mask."
We're desperate for football scores, right? But shield your eyes from this one, dear readers. CORONAVIRUS 27, FOOTBALL FANS 3
RALEIGH, N.C. - NBA star Zion Williamson's attorneys on Monday called his former agent's allegations he violated NCAA rules at Duke "unsubstan…
Fueled by a sense of empowerment that had been growing for weeks, Ceyair Wright opened his Twitter app the night of June 17. He had something …
The dynamic has changed. No denying that. If "Power to the People" is a political rally cry, in sports it has become "Power to the Players." "…


Giesswein Plastic Surgery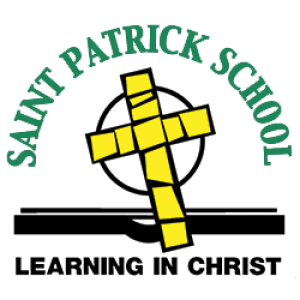 NEW YORK (AP) — Yankees closer Aroldis Chapman has tested positive for the coronavirus and is experiencing mild symptoms.
ARLINGTON, Texas (AP) — Texas Rangers outfielder Joey Gallo says he doesn't know if he actually had the coronavirus despite two positive tests…
PITTSBURGH (AP) — Derek Shelton needs his freedom. Maybe now more than ever. Fortunately for the first-year Pittsburgh Pirates manager, bench …
The Latest on the effects of the coronavirus outbreak on sports around the world:
BOSTON (AP) — Mike Ryan, the backup catcher on the Boston Red Sox's 1967 "Impossible Dream" team during a 35-year career in professional baseb…