Mike Yeaple, a veteran traffic official that lost his battle with cancer in February, was honored by Chad Trout Saturday in a Lincoln Speedway win.
Lucas Wolfe got his first victory at Williams Grove Speedway Saturday; his first since July 2019.
Justin Peck withstood three restarts with TJ Stutts to pick up his first ever victory at Williams Grove Speedway Friday night. Jim Siegel ende…
In the 20-lap 358 Sprints event, Cody Fletcher opened the season with a victory to cap off an evening in which he was honored for his 2020 tra…
The event will be made up March 26, a week later. The super late model races will be the Frank Sagi Tribute qualifier for a spot in May 16's S…
Defending track champion Freddie Rahmer won the windswept season opener for sprint cars at Williams Grove Speedway on Sunday afternoon.
The 2021 opener will also mark the return of Aliquippa's Tim Shaffer to Williams Grove.
Red Land ended a marathon game started Tuesday with 4 runs. Cumberland Valley then edged Mechanicsburg off the bat of Logan Sauve. Elsewhere: …
The latest results and brackets from the District 3 boys tennis championships:
Want to catch a game live or on the couch? Here's this week's slate of local high school games and livestreams.
Carlisle hosted Hershey in a Mid-Penn Conference contest. Check out the action: 
No. 7 East Pennsboro upset second-seeded Wyomissing Wednesday in the District 3 Class 2A Boys Tennis quarterfinals. Elsewhere: Carlisle softba…
Izzy Szejk's six goals helped her reach the 100-season goal mark Tuesday in Mechanicsburg girls lacrosse's win over State College. Elsewhere: …
A completist is defined as "an obsessive, typically indiscriminate, collector or fan of something."
This is what retirement looked like for former North Carolina basketball coach Roy Williams on Wednesday:
Please take this as the compliment it's intended to be, because the best way to describe new Kansas football coach Lance Leipold might be effe…
Do not believe that Kim Mulkey becoming the new head women's basketball coach at LSU is about her following her heart back to her native state.
The Kim Mulkey era at Baylor is over.
Former University of Kentucky basketball player Terrence Clarke was killed in a car accident in Los Angeles on Thursday, the L.A. Police Depar…
Steve Muench went to college with Todd McShay.


Giesswein Plastic Surgery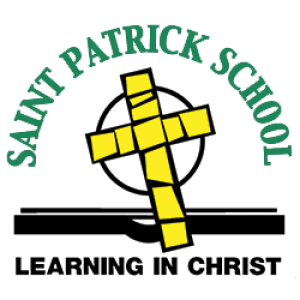 A look at what's happening around the majors Friday:
MIAMI (AP) — Adam Duvall hit a tiebreaking homer in the seventh inning and five pitchers combined on a five-hitter to help the Miami Marlins c…
ST. LOUIS (AP) — Carlos Carrasco was shifted to the 60-day injured list by the New York Mets on Thursday, a surprise move that pushes back his…
NEW YORK (AP) — Highly touted Colorado Rockies minor league third baseman Colton Welker was suspended 80 games by the commissioner's office Th…
WASHINGTON (AP) — When Drew Smyly's previous start ended the way so many had recently — multiple homers, a loss for his Atlanta Braves — the l…
ANAHEIM, Calif. (AP) — Albert Pujols was cut by the Los Angeles Angels on Thursday, abruptly ending the 41-year-old superstar slugger's decade…
OAKLAND, Calif. (AP) — Randal Grichuk homered, doubled and drove in five runs to lead the Toronto Blue Jays to a 10-4 victory over the Oakland…