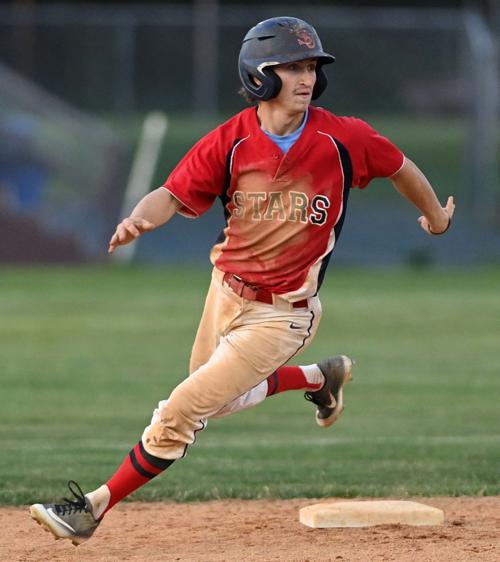 The Shippensburg Stars advanced to the second round of the South Penn League Twilight baseball playoffs, defeating Frederick 9-3 Saturday to sweep the best-of-three-game series.
Shippensburg (26-2), the tournament's top seed, draws No. 4 Littlestown in the second round. The Dodgers (20-8-2) swept New Oxford in the first round, winning two games by a combined score of 12-0. Shippensburg and Littlestown swept a pair of regular-season contests. The Dodgers handed the Stars their first loss of the season with a 7-6 decision June 14. Shiipensburg answered with a 10-0 victory June 28.
The first game of the best-of-five series is scheduled for 7 p.m. Tuesday at Shippensburg.
Series schedule
Game 1: Tuesday, at Shippensburg, 7 p.m.
Game 2: Thursday, at Littlestown, 7 p.m.
Game 3: Saturday, at Shippensburg, 7 p.m.
Game 4*: Sunday, at Littlestown, 1 p.m.
Game 5*: Aug. 3 at Shippensburg, 7 p.m.