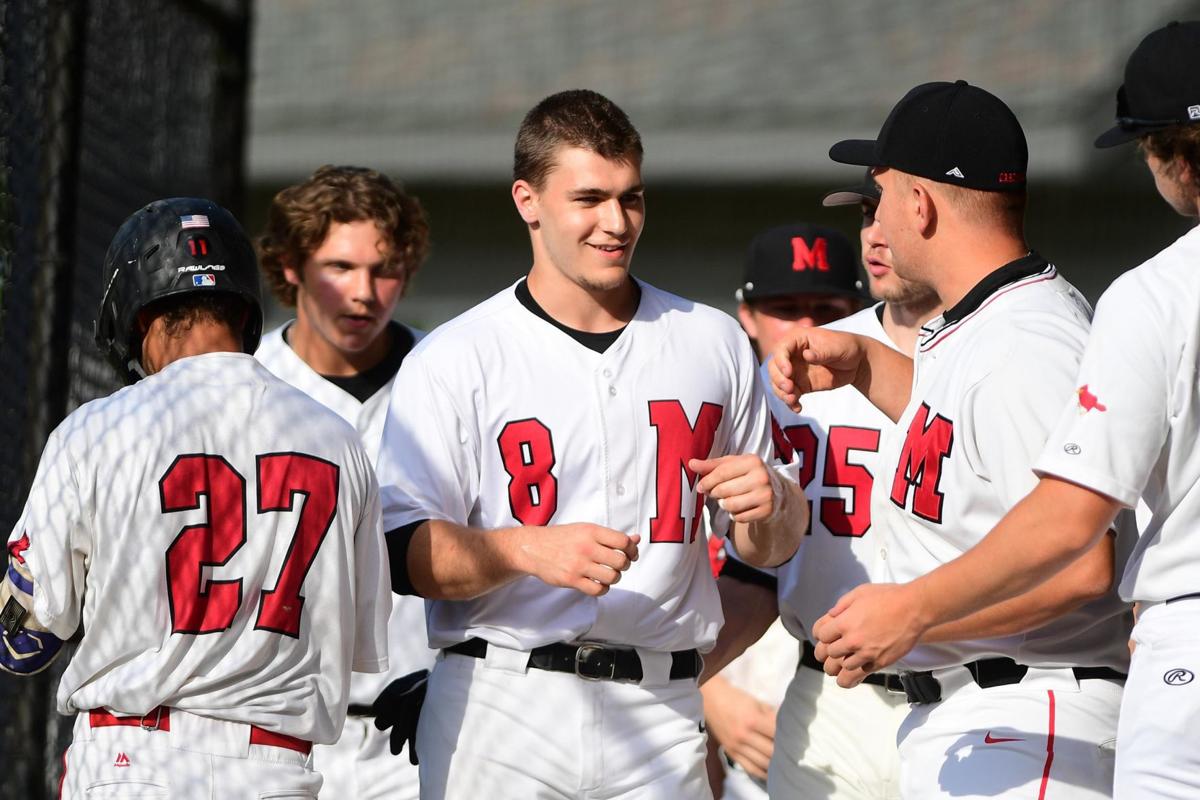 Susquehanna's trip to McAlisterville on Saturday morning marked the official start of the 2020 East Shore Twilight Baseball League season.
In the coming days, local teams in the league like New Cumberland and Enola will make their debut.
The twilight season is officially underway in full now, with all three local leagues — East Shore, the York Central League and the South Penn League — all having started their truncated seasons in recent weeks.
Summer baseball joins the ranks of youth travel baseball and softball, Little League Baseball, AAU basketball, dirt track racing and weeknight golf leagues as the latest organized sport to return during the COVID-19 pandemic.
"I think we're all following appropriate guidelines," New Cumberland manager Ryan Stephenson said last week. "There's a good likelihood that things can continue."
"It was honestly a relief," said Shippensburg manager Josh Petty, who is also Big Spring High School's coach. "A month ago, with all the talk and all that was going, I honestly didn't know which way it was going to go. ... It was more of a relief than anything because I felt an enormous responsibility to come through for these guys that committed to play for us."
Petty's Shippensburg team, which combined with the old Newville program of the now defunct West Shore Twilight League, now competes in the South Penn League. Five teams still exist from West Shore after the league folded in the spring due to a lack of membership and not because of the pandemic — Shippensburg in South Penn; Enola and New Cumberland in East Shore; and Mechanicsburg in York.
Neither Petty nor Stephenson said there were major concerns about holding games. Stephenson said East Shore has "pretty extensive COVID-19 protocol for each team to follow," including no hand shaking, close contact during pregame meetings or fans in the bleachers.
Stephenson said he has a little concern in "the current environment ... but we can't live our lives in fear," and added he's confident in the guidelines in place.
Petty said the South Penn policies are similar, and players must bring their own water bottles rather than having a communal team water jug like normal.
"I might be the minority, but I'm not one of the guys that buys into this whole thing," said Petty, who added he thought the media was making a bigger deal out of the pandemic than he thinks is real. "I only know only one person through another person who even got this thing. … I'm not concerned in any way, shape or form."
According to the Pennsylvania Department of Health, there have been more than 85,000 positive cases of COVID-19 in the state and more than 6,600 deaths. In Cumberland County as of Sunday, there were 840 confirmed and probable positive tests since March and 63 deaths.
Of the positive tests since the pandemic began, the DOH says 7% are people ages 19-24 and 37% are ages 25-49. Those age ranges encompass the majority of players in twilight leagues. More than half of all the state's cases are ages 50 and older, an age range that tends to include many coaches, fans and parents.
Cumberland County has so far kept numbers relatively in check in recent weeks since a peak of cases in late April and early May, but nearby York and Dauphin counties are maintaining a steady rate of new cases each day in double digits.
But health experts say if people do not continue to maintain strict social distancing measures and wear masks consistently, those numbers may begin to rise.
Nearly all of the state is in the green phase of Gov. Tom Wolf's reopening plan, but that still places limits on the size of gatherings. Sports can be played in the green phase.
Petty and Stephenson said rosters have been expanded to 30 players in both leagues, from the typical 25, and neither manager believes they should have an issue fielding teams this season, a problem that plagued West Shore Twilight in recent years. That is in part because twilight teams don't have competition for a player's services this year — teen travel teams aren't as active, and all local Legion teams aren't playing this year.
Petty said he's turned some players away that have asked to join the team because their roster is already full. College players stuck at home are looking for competition to stay fresh and work on their game.
In Mechanicsburg's season-opening win, Cumberland Valley grad Justin Williams, who has been impressive the last two years at Penn State, homered.
But many of the players haven't competed since March or later — the high school season was canceled before a game was played, and college players only got in a handful of games before the NCAA canceled all spring sports.
"They're all extremely excited to be back and fired up to be playing baseball," Stephenson said.
Rather than having a roster of mid-season bodies, the teams are working with players who, in many cases, might still be working into baseball shape.
Both managers said they're being cautious with their pitching staffs, limiting innings and using multiple pitchers to attempt to avoid injuries.
"We're being careful with arms, which is a good thing for us because we have a ton of pitching," Petty said. "We're being really careful with pitch count."
Teams could not hold organized practices during the pandemic per state mandates, so it was up to many players to work out on their own. Petty said his team was able to use a field about a month-and-a-half ago, holding around eight practices and two scrimmages in total in the weeks since, therefore skirting state mandates barring sports and gatherings above a certain size. He did not disclose where.
The East Shore regular season will last 12 games, and South Penn is attempting to play an 18-game slate. Both are significantly shorter than their normal seasons, and both leagues made adjustments to their playoff formats this year, the coaches said.
After Shippensburg swept North Carroll 7-0 and 12-0 in a season-opening doubleheader, Petty said the teams got a good laugh about having to wave to each other from across the field to say, "Hey, good game."
"It felt normal on Sunday, it just did," he said. "For the two games we were playing, for the four-and-a-half hours, I didn't think of COVID once."
<&rdpEm>A previous version of this story stated Dillsburg was a member of the West Shore Twilight League last year. That is incorrect. A Dillsburg team did not play in the league last year. </&rdpEm>
Concerned about COVID-19?
Sign up now to get the most recent coronavirus headlines and other important local and national news sent to your email inbox daily.