YORK — To say that Cumberland Valley's Brady Davidson has improved his golf game would be an understatement.
In fact, the Eagles junior went from shooting 80's early in his sophomore year to on Tuesday showing how much better he is during the PIAA Class 3A Boys Golf Individual Championships at Heritage Hills Golf Resort.
Running even par for some time, Davidson overcame a string of bogeys, with the help of a birdie on the difficult 18th hole, and finished an impressive 2-over par, which landed him tied for eighth place.
"I got it back to even early on in the back nine, and then I had three bogies in row with just some mental mistakes," he said. "But then after that I read it well. I almost holed out on 18, so I was pretty happy about that."
With the competition limited to just one day this season because of the coronavirus, Davidson's score of 2-over for the day was much better than his 17-over from 2019 over two days.
"I mean, a Top 10 is a lot more than I thought I would be at the beginning of last year," he said. "Hopefully I can build on that. I like the course a lot more this year than I did last year probably because I played a little better.
"Last year was a big grind. I played really well at regional, so I was like the second tee time out there and there were a lot of people watching. At that point, I barely played in front of any crowds."
One thing that helped was taking some advice from his father, whom he said is a good golfer.
"It's was high stakes today," Davidson said. "It was kind of a shootout. I was talking to my dad about this and was saying how a lot of kids are going to come out here and try to shoot 64 and that's just not the way to do it.
"I kind of stayed patient all day. Some putts didn't drop early, but eventually they started to and then my scores kind of started falling, so that was your good advice from the dad."
Already looking toward his senior season, Davidson said he hopes to add some yardage to his game.
"I think if I gain a little more distance this course is really manageable,' he said. "A lot of it is just course management. I've done the practice, and my ball striking is there. My ball striking from this year to last year was not 10 shots different, it was just mentally being able to, like, handle everything."
Eagles teammate Emily McAninch is in a similar spot looking ahead to next season. The junior finished Tuesday's girls 3A competition at 16-over, in 21st place.
"I definitely want to improve and get back out there and do better next year," she said. "I'd say my irons are the main area to improve. I'd like to start hitting more greens, and then I'd like to pick up some distance with my driver, but other than that short game feels good,"
Also, like Davidson, McAninch said she was better in 2020 than her previous trip to states.
"I didn't do as well in the back nine [last year]. My game wasn't as strong, but I feel overall it was better than last year," she said.
Calen Sanderson of Holy Ghost Prep made five birdies on the back nine, including on holes 16, 17 and 18. His 31 on the back helped him finish with a 4-under, 67 to win the boys championship.
The 3A girls needed a playoff between West Chester East's Victoria Kim and Michelle Cox of Emmaus for the 3A girls title after both finished at even par. Using a terrific chip from just off the 18th green, Kim drained a putt for par and the championship.
Photos: Carlisle, Cumberland Valley golfers compete in PIAA Class 3A Golf Championships
State Golf Championships 3A 1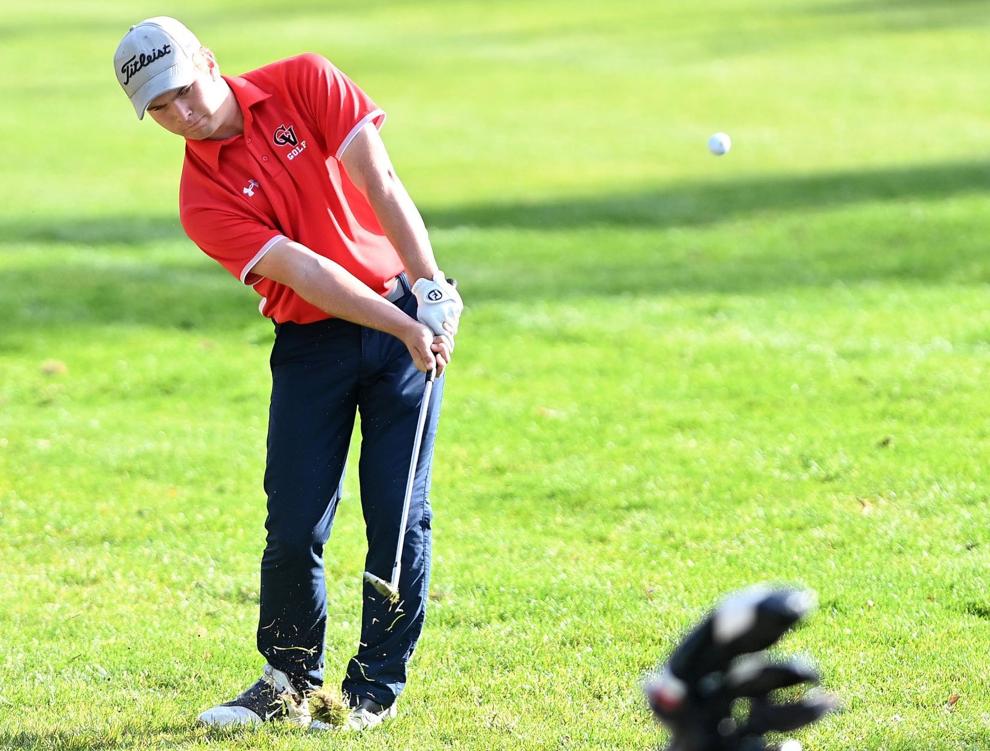 State Golf Championships 3A 2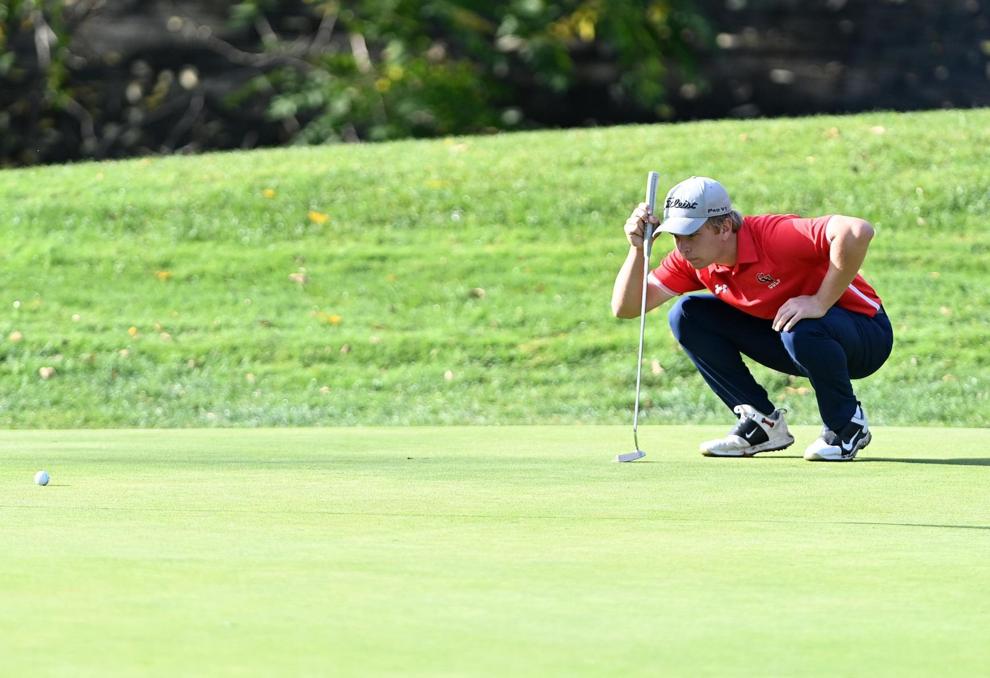 State Golf Championships 3A 3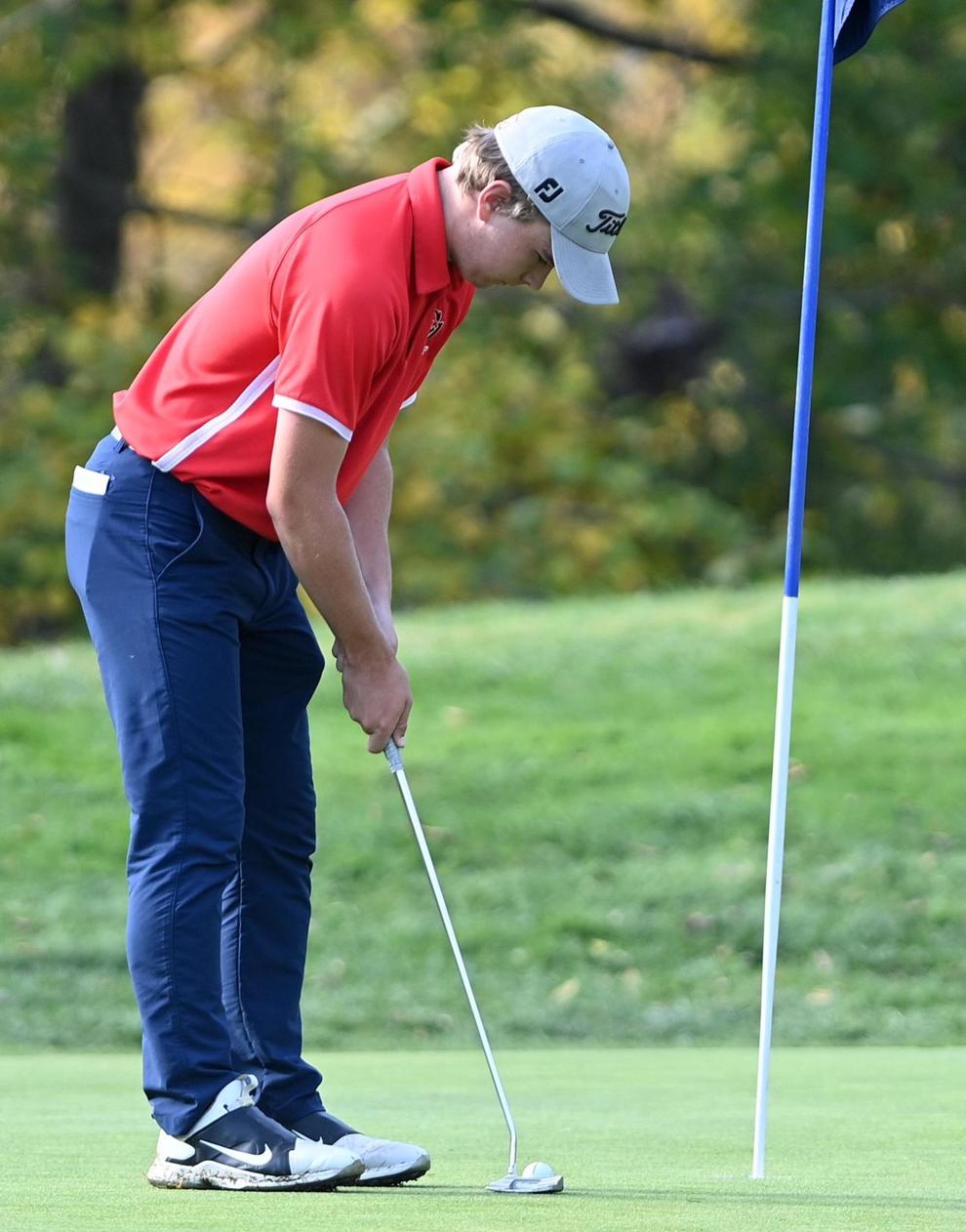 State Golf Championships 3A 4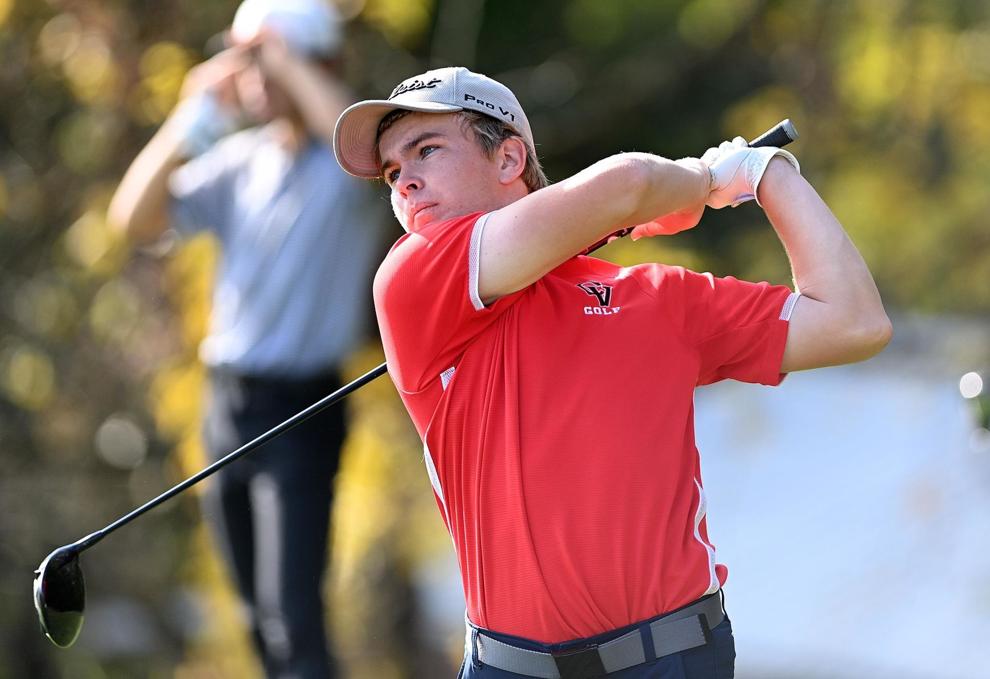 State Golf Championships 3A 5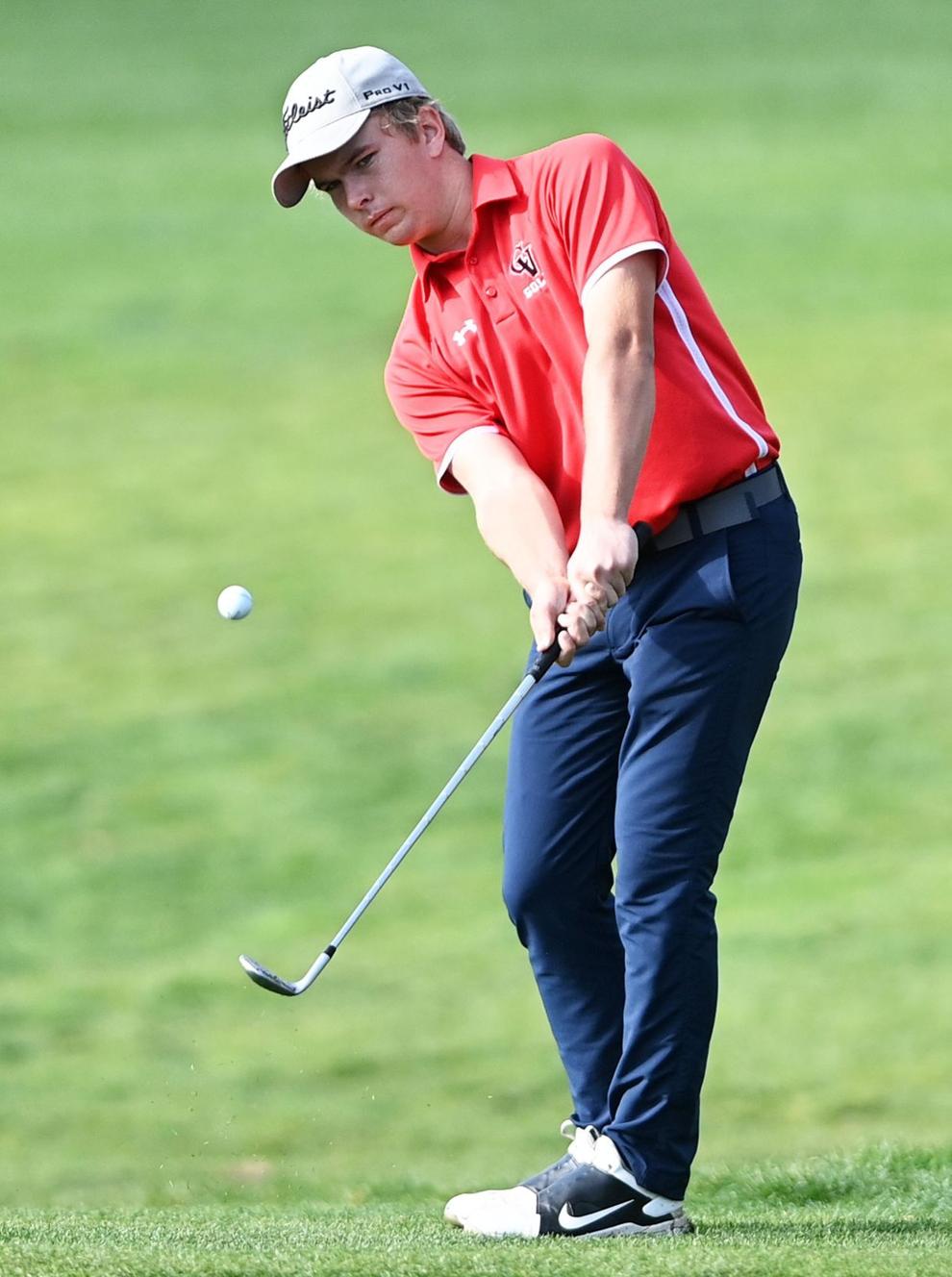 State Golf Championships 3A 6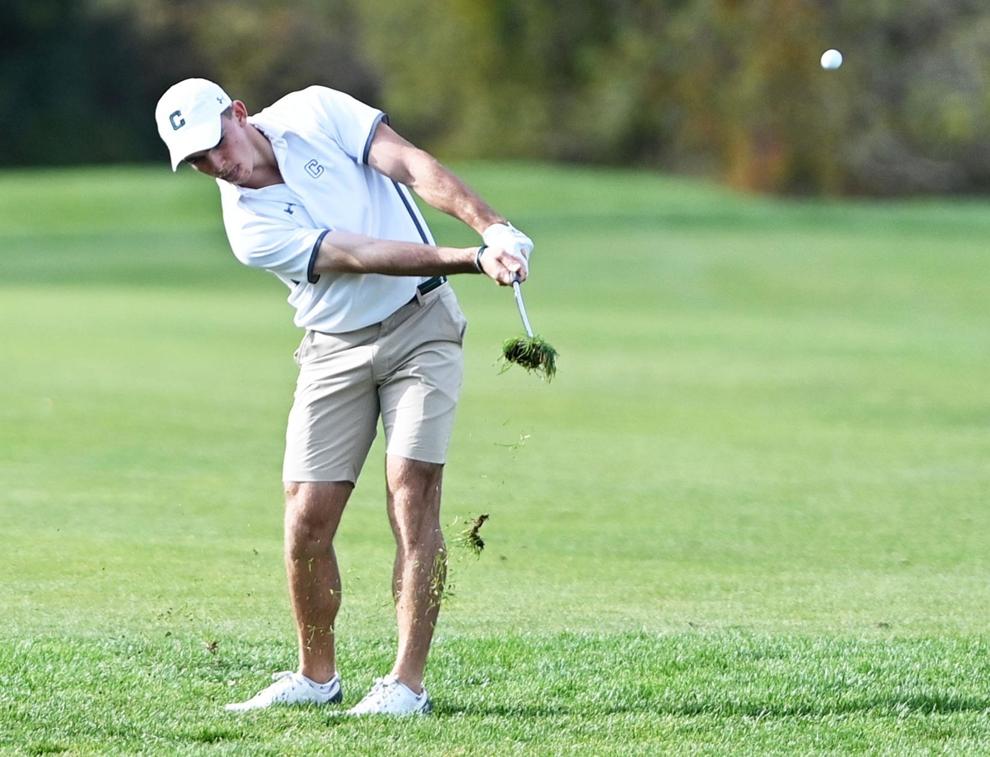 State Golf Championships 3A 7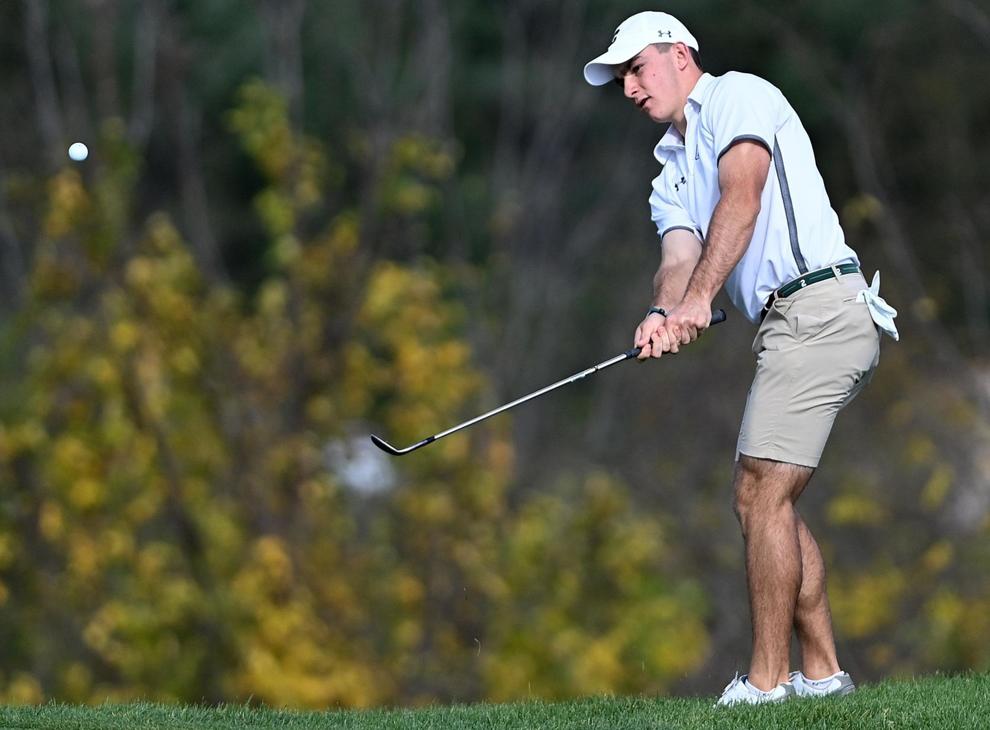 State Golf Championships 3A 8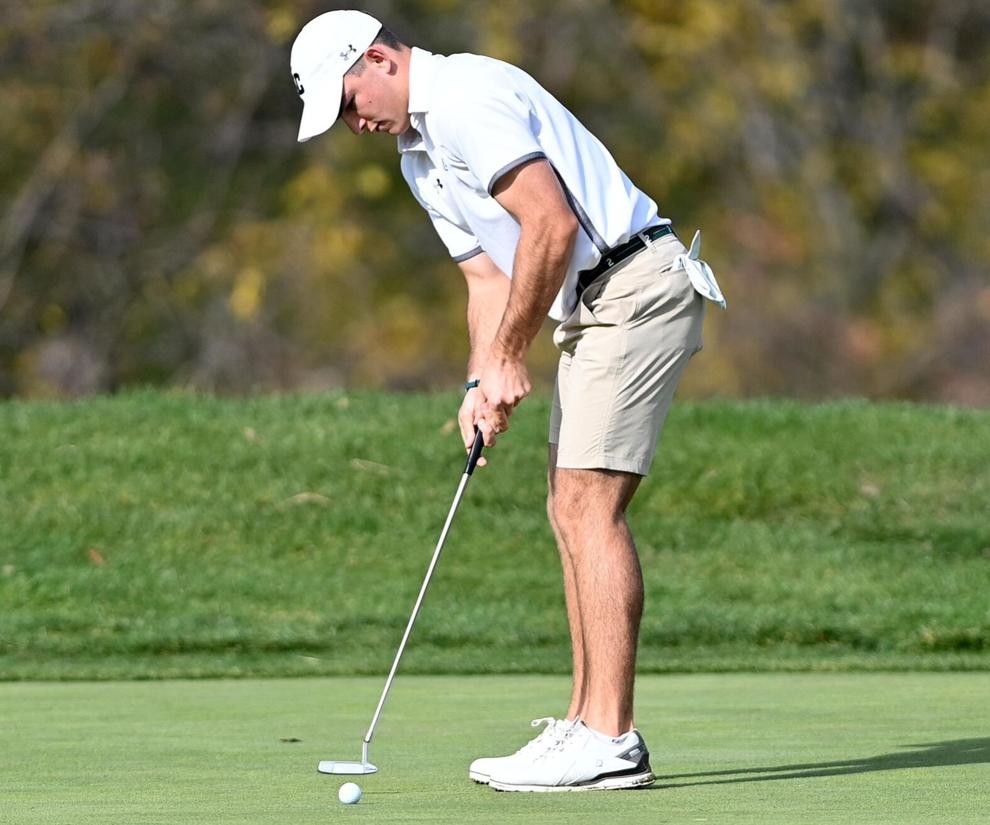 State Golf Championships 3A 9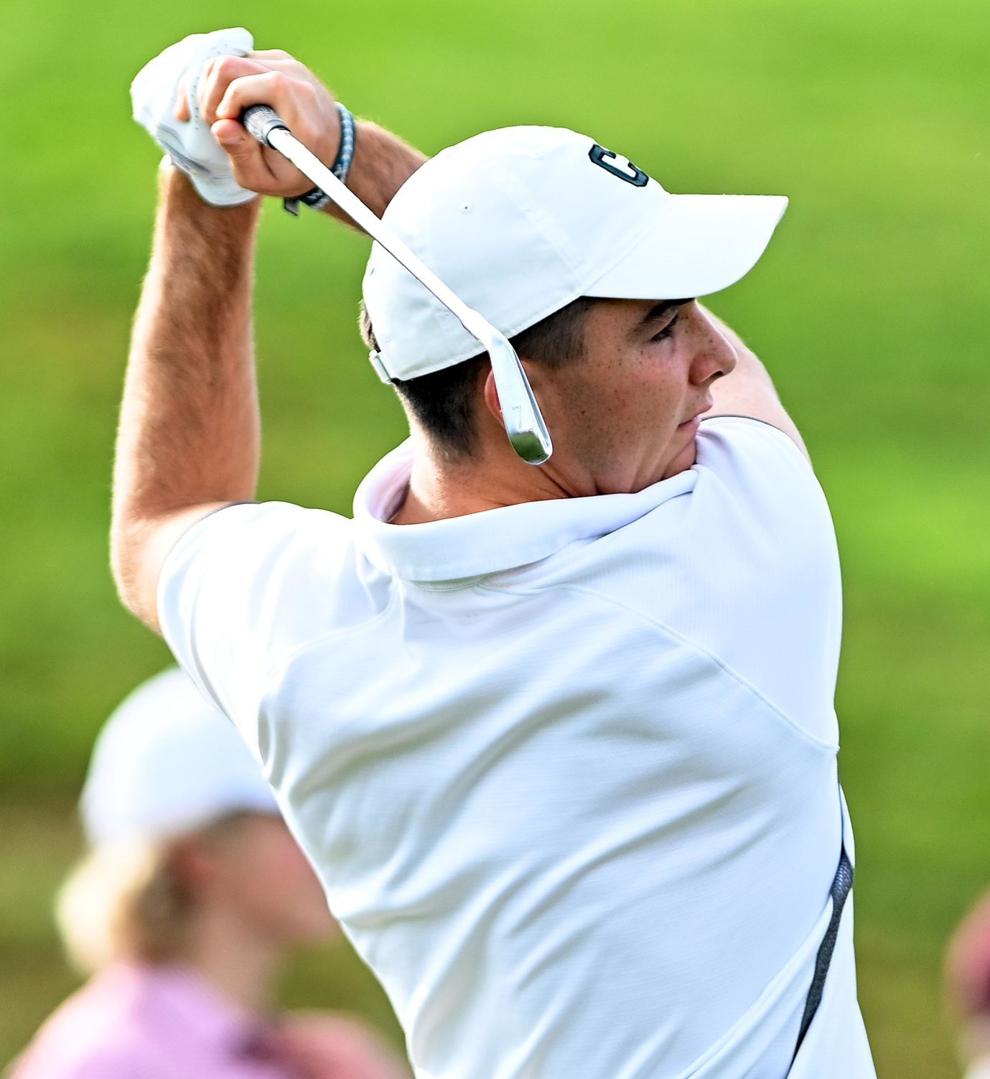 State Golf Championships 3A 10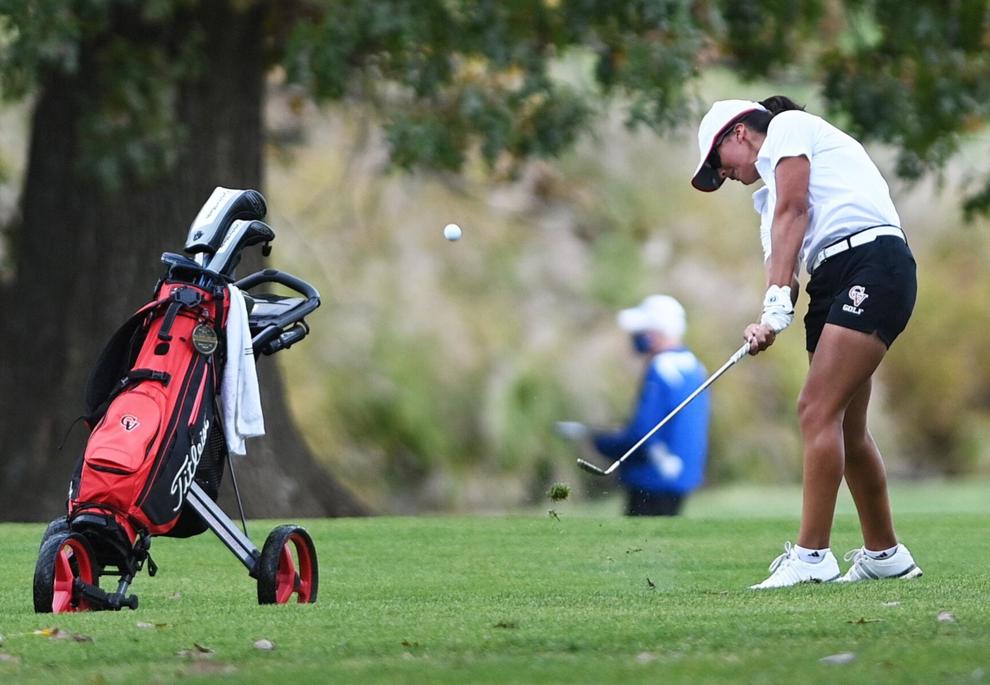 State Golf Championships 3A 11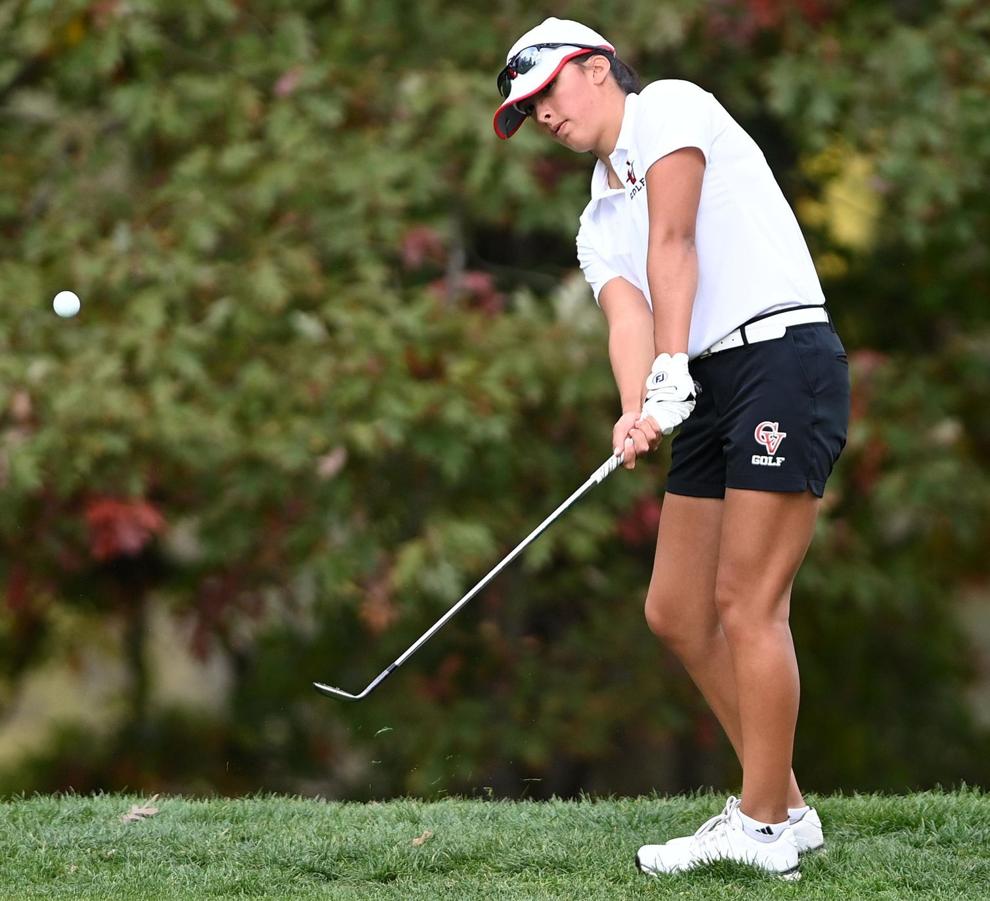 State Golf Championships 3A 12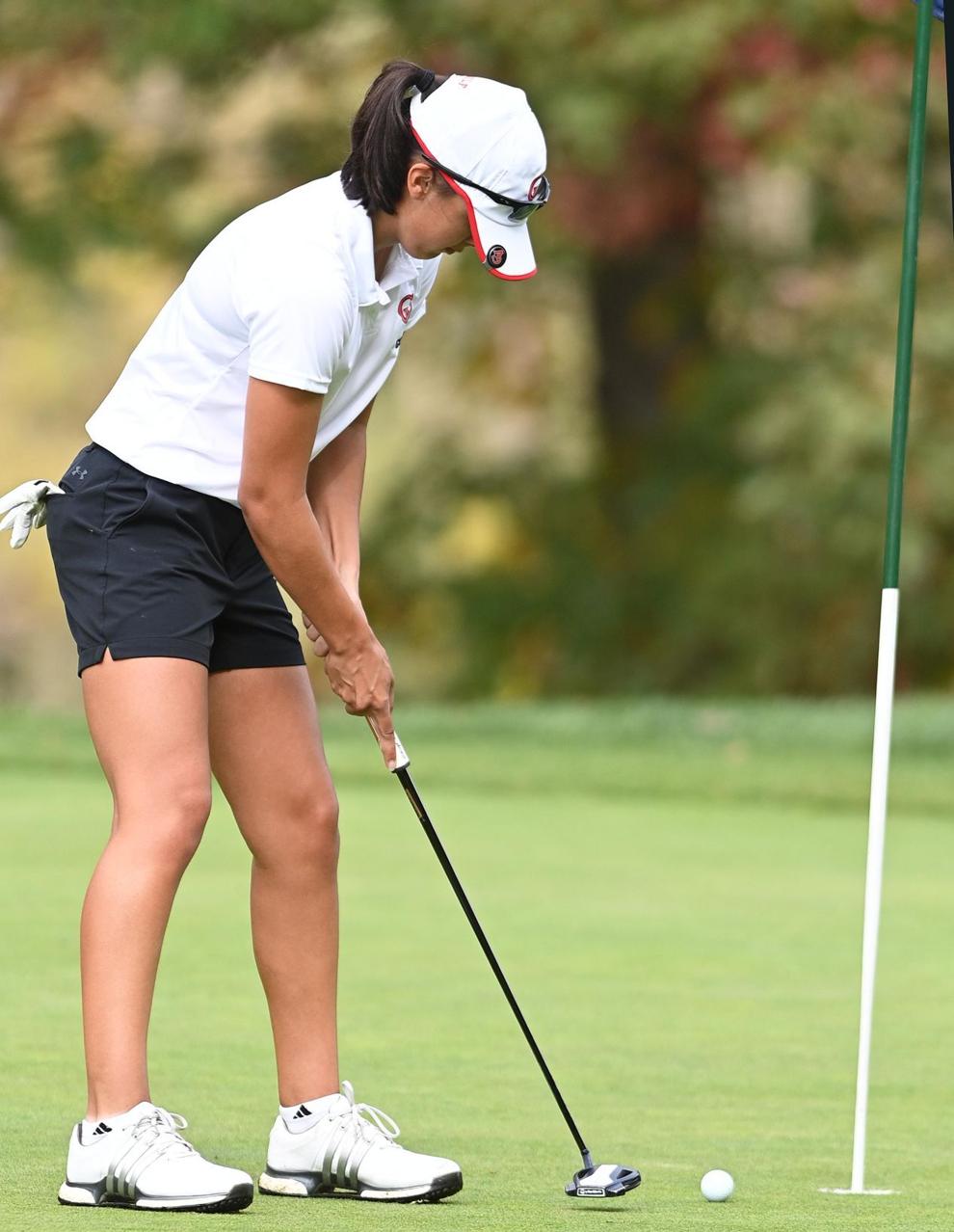 State Golf Championships 3A 13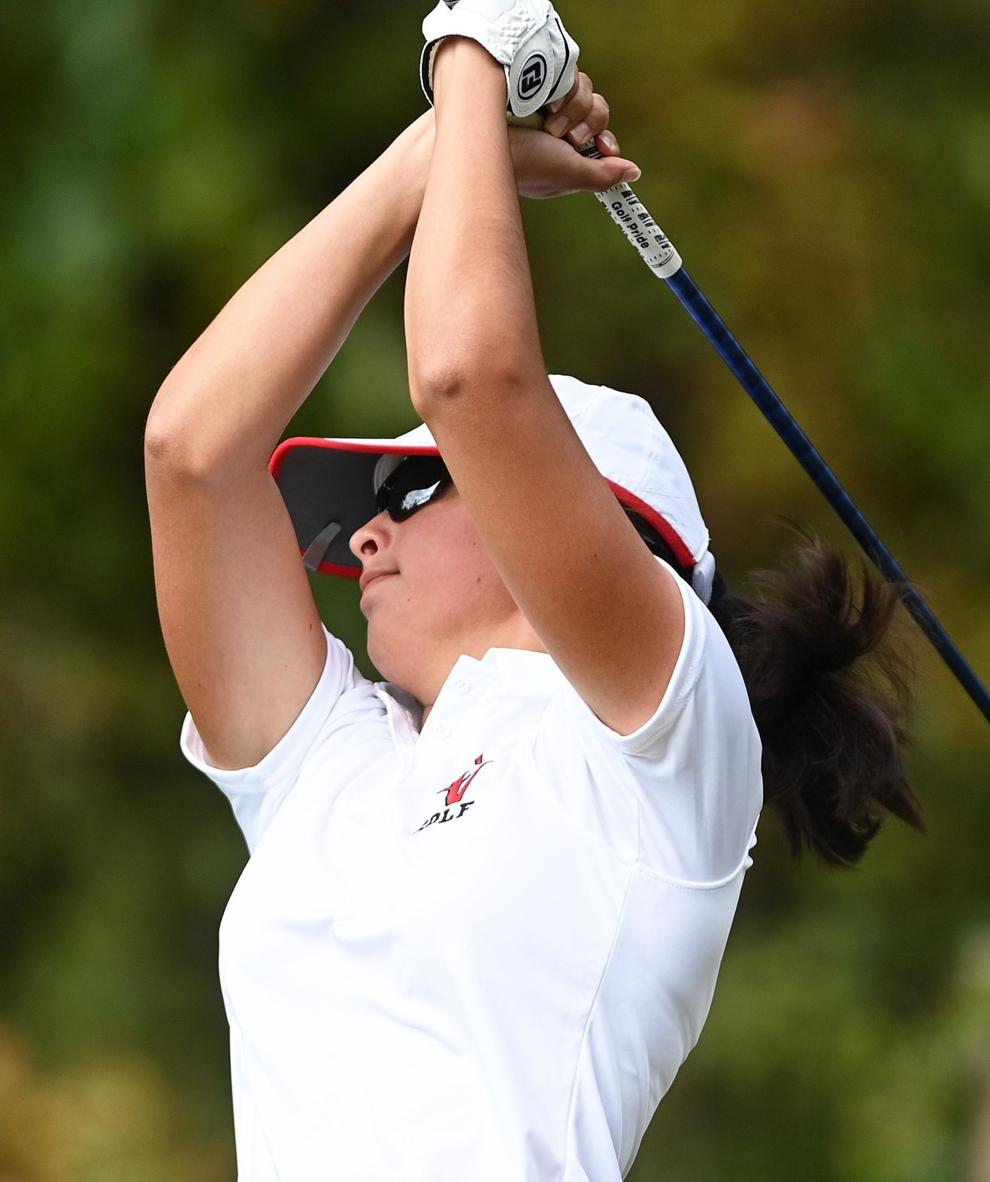 State Golf Championships 3A 14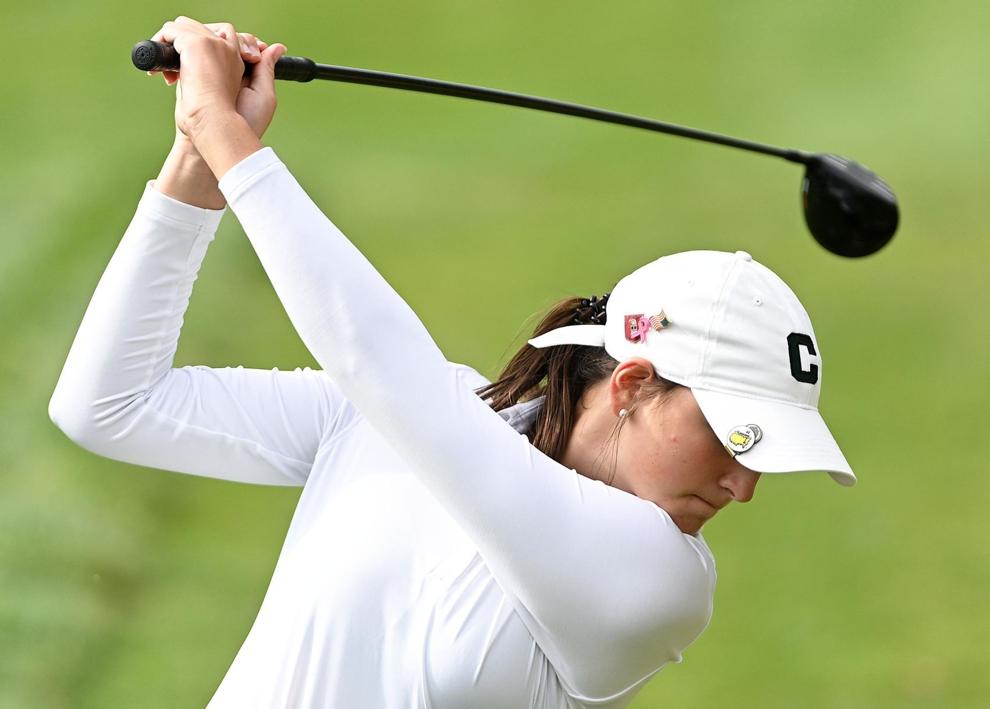 State Golf Championships 3A 15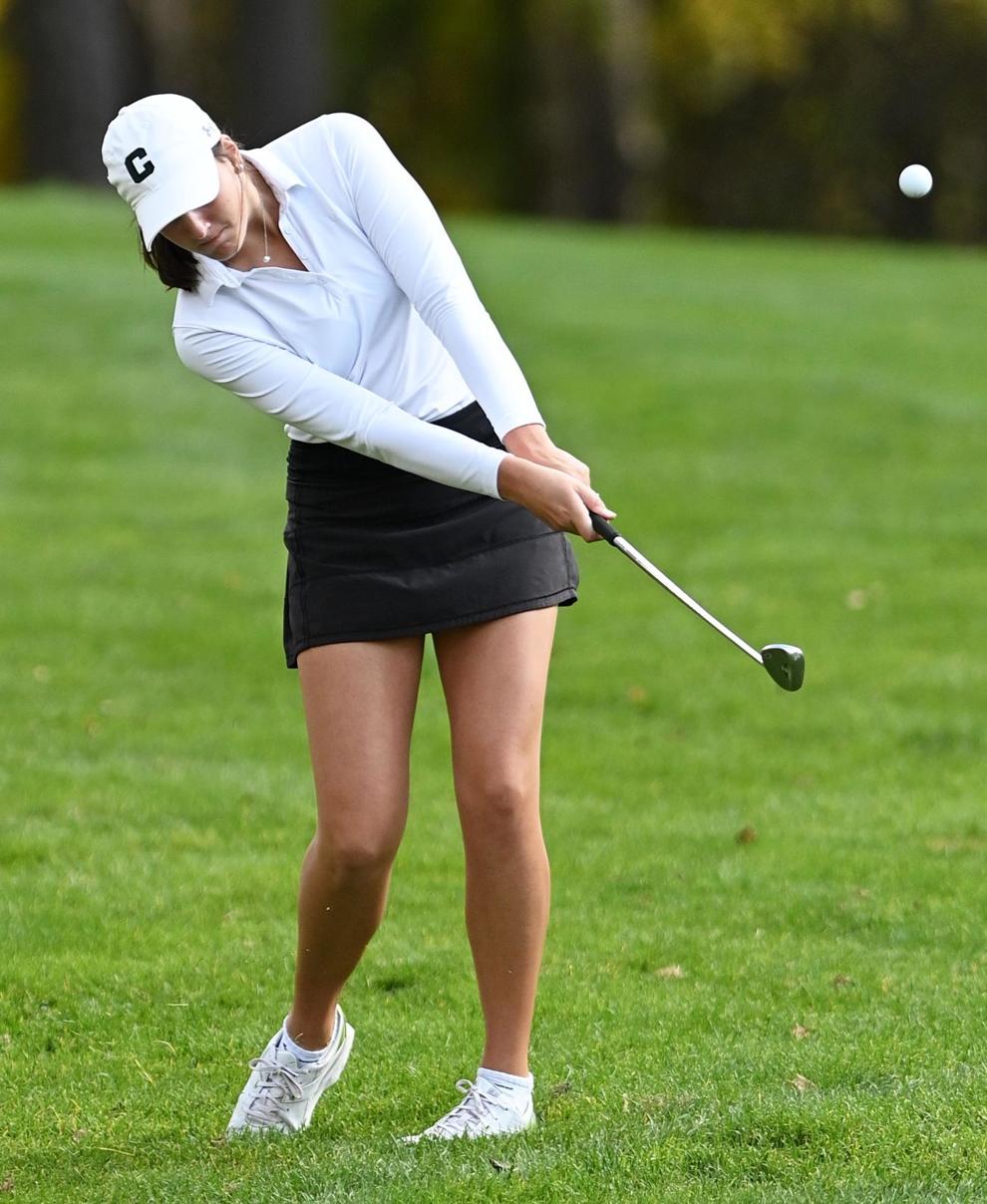 State Golf Championships 3A 16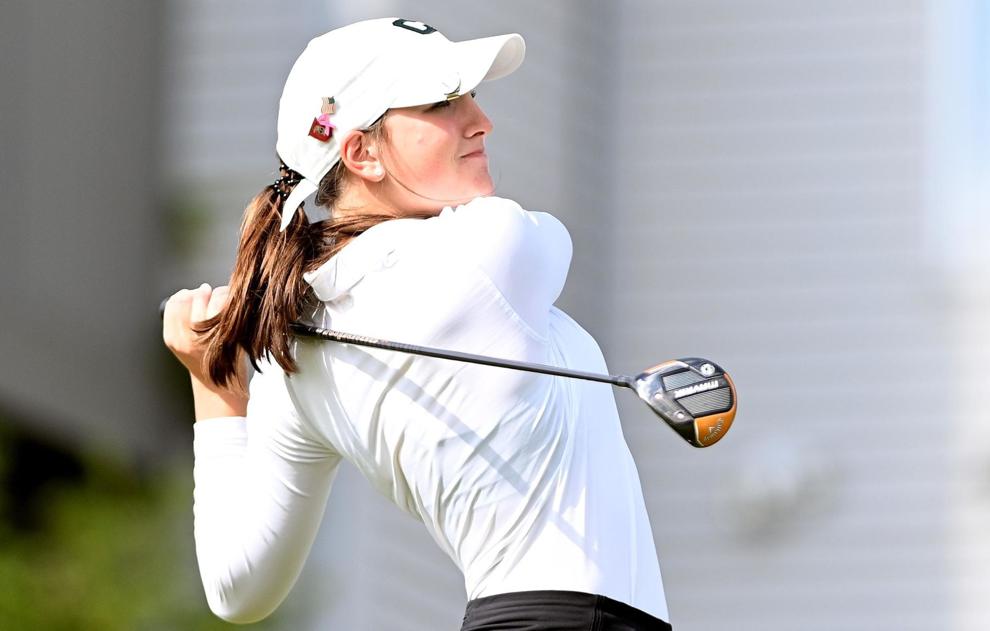 State Golf Championships 3A 17