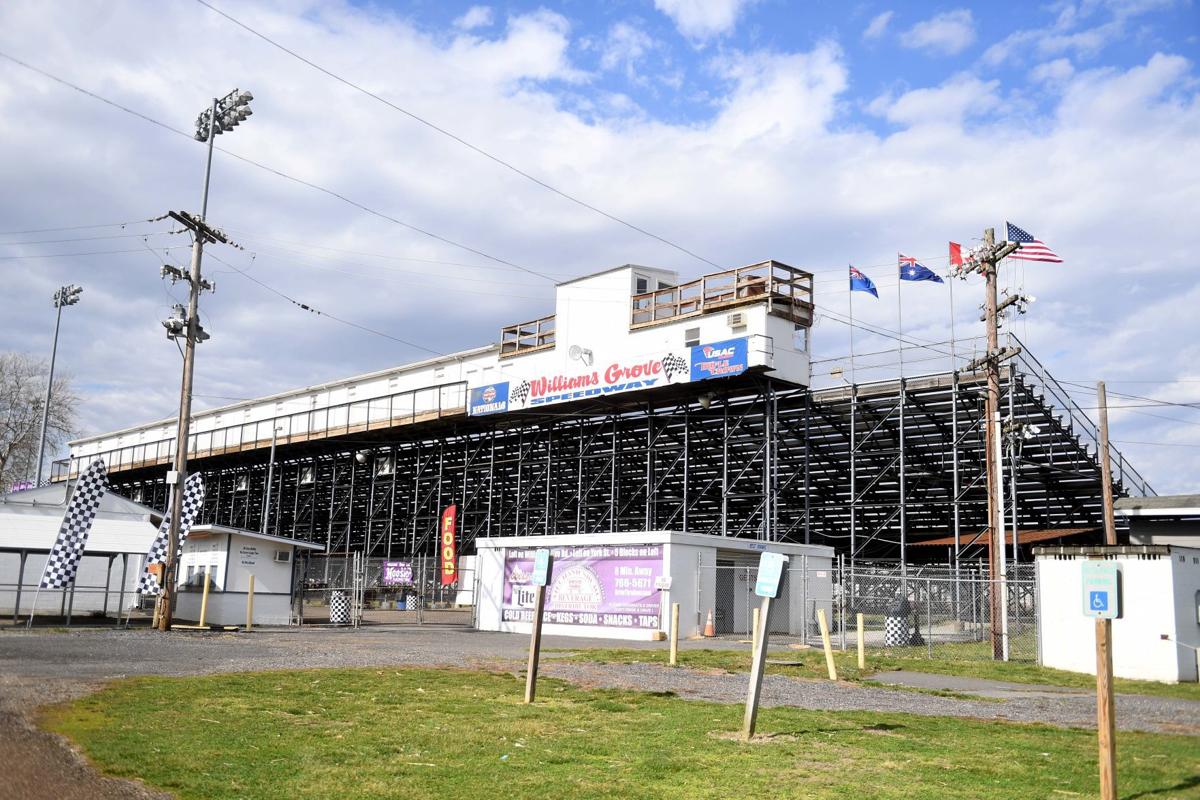 Lance Dewease pushed past polesitter Brian Montieth to win the PA Speedweek Opener at Williams Grove Speedway on Friday night.
Kyle Larson closed the ground with five laps to go in the 410 sprints main event, but a mistake with with two laps left made the ground impossible to recover.
Dewease claimed the checkered flag with a 0.931-second lead over Larson. Freddie Rahmer took third with Dietrich and Ryan Smith behind in fourth and fifth.
Kevin Nouse took victory after starting in 10th in the 358 sprint main, taking advantage of Zach Newlin dropping out of the race who started in pole position.
Williams Grove Speedway ResultsFriday, June 26PA Speedweek Series410 sprints (25 laps): 1. Lance Dewease, 2. Kyle Larson, 3. Freddie Rahmer, 4. Danny Dietrich, 5. Ryan Smith., 6. Anthony Macri, 7. Brent Marks, 8. Lucas Wolfe, 9. Jeff Halligan, 10. Brock Zearfoss, 11. Kyle Moody, 12. Kyle Reinhardt. 13. Rick Lafferty, 14. Robbie Kendall, 15. Chase Dietz, 16. Mike Wagner, 17. Robert Ballou, 18. Brian Montieth, 19. Tyler Bear, 20. Rico Abreu, 21. TJ Stutts, 22. Adrian Shaffer, 23. Matt Campbell, 24. Landon Myers
DNQ: Sammy Swindell, Doug Hammaker, Dylan Cisney, Logan Wagner, Brett Michalski, Troy Fraker, Kody Lehman, Mark Smith, Cale Thomas, Steve Buckwalter, Jared Esh, Chad Trout, Justin Whittall, Nicole Bower.
358 sprints (20 laps): 1. Kevin Nouse, 2. Derek Locke, 3. Russell Hammaker, 4. Kyle Denmyer, 5. Chris Frank, 6. Justin Foster, 7. Cody Fletcher, 8. Scott Fisher, 9. Matt Findley, 10. Brett Wanner, 11. Brett Strickler, 12. Dylan Norris, 13. Steve Owings, 14. Jordan Givler, 15. Rich Eichelberger, 16. Nat Tuckey, 17. Ashley Capetta, 18. Scott Flammer, 19. Chad Criswell, 20. Jay Krout, 21. Mark Van Vorst, 22. Zach Newlin, 23. Chris Arnold, 24. Jordan Strickler
DNQ: Allyson Dietz, Eric Parker, Mason Chaney, Billy Heltzel, Jacob Galloway, Hannah Riser, Joe Trone Jr., Shane Yost.
Concerned about COVID-19?
Sign up now to get the most recent coronavirus headlines and other important local and national news sent to your email inbox daily.