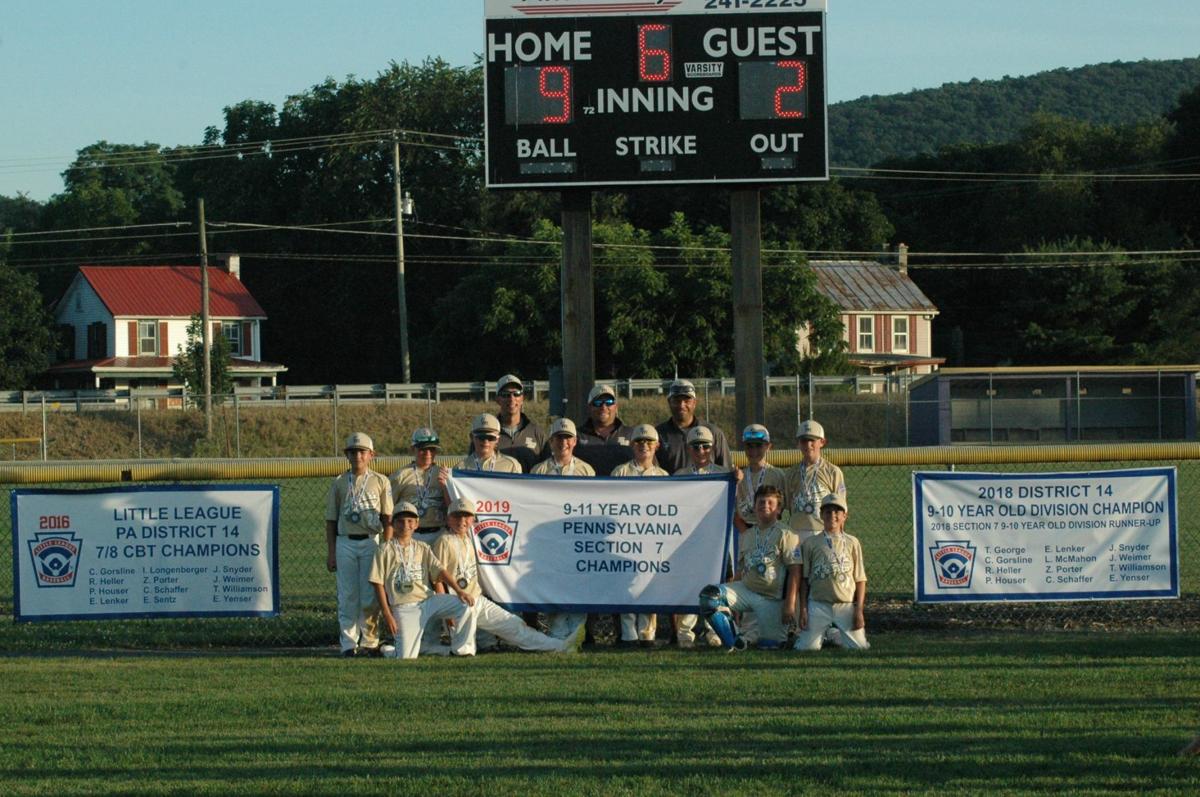 South Middleton 11U won its first ever Little League Section 7 title Monday evening. 
The South Middleton Youth Baseball Association squad beat West Side 9-2 in the championship game, booking a trip to the Pennsylvania State Little League Baseball 11U tournament, which begins Saturday.
SM went a perfect 3-0 in the sectional tournament, topping West Side in the first round 18-6 then Elizabethtown 10-0. 
According to SMYBA's Chris Schaffer, the team manager, the team is 6-0 through six games since the start of the district tournament, and every player has multiple RBIs. 
South Middleton opens the state tournament, hosted by Hermitage Little League, Saturday at 2 p.m. against the Section 8 champ. 
Be the first to know
Get local news delivered to your inbox!