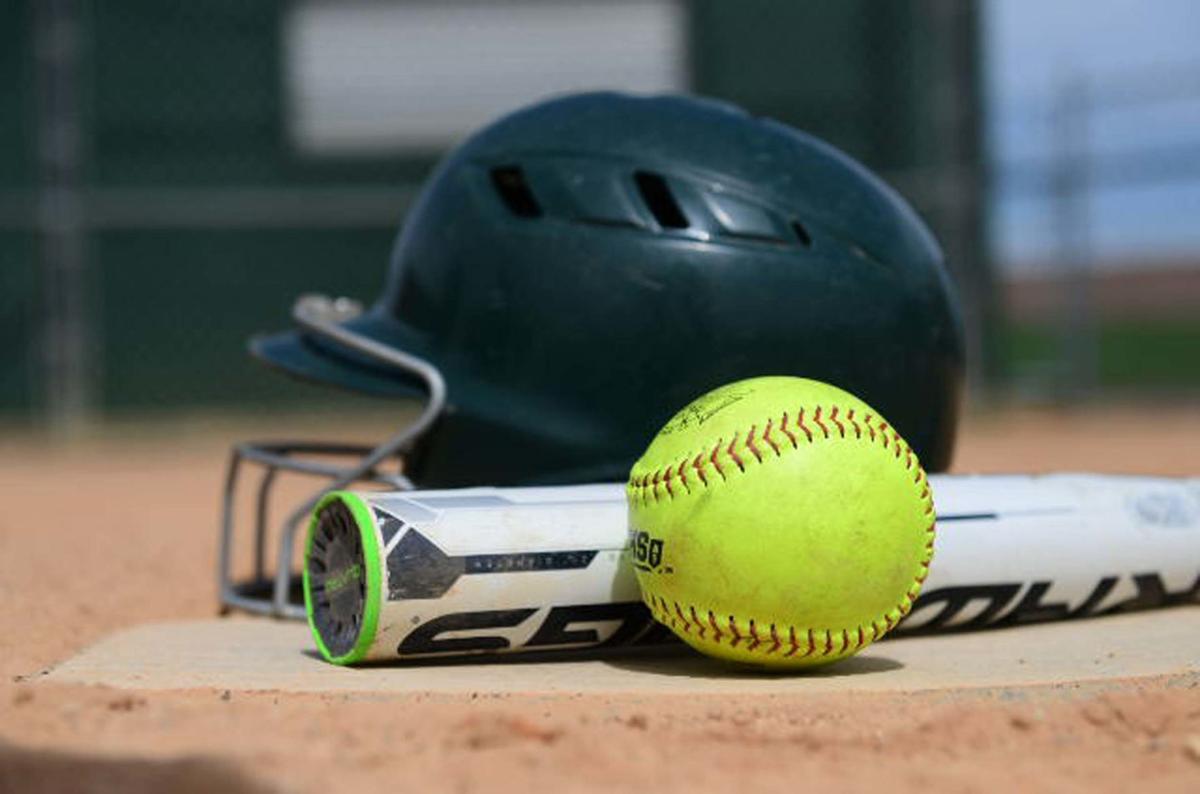 Nine runs in the first inning helped Mechanicsburg roll past Susquehanna Township 13-1 in four innings.
The win improved the surging Wildcats to 4-0 (3-0 Keystone) in the early going ahead of Thursday's home tilt with CD East.
Jordan Sellers went 3-for-4 at the plate with three runs scored and three RBIs, while Kendra Grove added four RBIs on the day. Kait Hower nabbed the win in the circle, pitching three innings, allowing four hits and striking out three.
Carlisle dropped its first game of the season after a 3-0 start, falling 6-2 to Palmyra after the Cougars took the lead in the fifth and added three insurance runs in the seventh. Macy Barnhard was 2-of-3 with a run, RBI and two stolen bases for the Thundering Herd. Addy Gregg took the loss, allowing 10 hits and two walks in seven innings while striking out eight.
Lindsey Haser fanned nine in five innings of work as Trinity beat Harrisburg 11-1 in five. Haser helped her own cause with a big bat, smashing a homer and triple in a 3-for-3, four-RBI, two-run performance at the dish. Ryan Smith (3-of-4) doubled twice and and scored thrice, and Allison Aschenbrenner (2-of-4) also doubled twice and scored twice. Olivia Varner also homered and drove in two.
HS Baseball
Josh Jamiolkowski smacked a double, scored three times, drove in three runs and finished 2-for-4 at the dish in Mechanicsburg's 12-5 win over Susquehanna Township. Cameron Nebel got the win in five innings, surviving a six-walk effort by allowing three runs. Jamiolkowski was not alone with his strong performance. Jeff Lougee was 2-of-3 with three runs, a double and RBI, and Matt Schmidt went 2-for-4 with two RBIs and a double.
Carlisle coughed up seven errors in a 12-2 five-inning loss at Palmyra to fall to 2-2 on the season. Walks, seven of them credited to Brayden Paul, also doomed Thundering Herd pitching. The Cougars scored eight runs in the fourth to blow the game openas Gage Miller went 3-for-3 with two doubles, three runs and three RBIs. Jonas Fowler drove in a run for the Herd. 
And eight-run second inning and five-run fourth gave East Pennsboro a 14-1 win in five innings over Middletown. Andrew Swenson was 2-of-3 with three RBIs and a run scored, while Brady Swenson had a nearly identical line, but with an extra run. Michael Morales threw three innings for the win, punching out nine batters while allowing a single hit.
Camp Hill thumped Steel-High 15-0 in three innings, with Christian Doi through a two-hit shutout while punching out five. Peyton Shore tripled in his lone at-bat, driving in three and scoring twice. The Lions drew 13 walks and swiped 10 bags. Michael Baturin was 1-of-2 with three runs and two RBIs.
A seven-spot in the third lifted Trinity to a 9-2 win over Harrisburg. Ethan Pfeffer fanned seven in a complete-game victory and drove in a run. JT Cap (2-for-3) and Miaka Niu (1-of-4) drove in a pair of runs, and Peyton Warner (2-of-3) scored twice.
HS Girls Lacrosse
Cumberland Valley fell to Cocalico 13-9. KK Ball tallied a hat trick in the loss, while Nicole Mandak added two goals.
HS Boys Tennis
East Pennsboro tallied the win against Camp Hill in a close one 3-2. For the Lions, Josh Pantaloni got the win in Singles 1 6-0, 6-0 over Matea Jovic, while Singles 3 went to Marko Balic with a 6-4, 2-6, 10-8 win over Scott Borman. Zachary Martinez got the win in Singles 2 for East Penn, dropping Clayton Herb 7-5, 6-1. 
HS Boys Volleyball
Cumberland Valley rolled past Red Lion 3-0 (25-17, 25-16, 25-14). Jared Johnson had 10 kills in the win, Cameron Birch had 17 digs and Nathaniel Erb had 28 assists in the win.