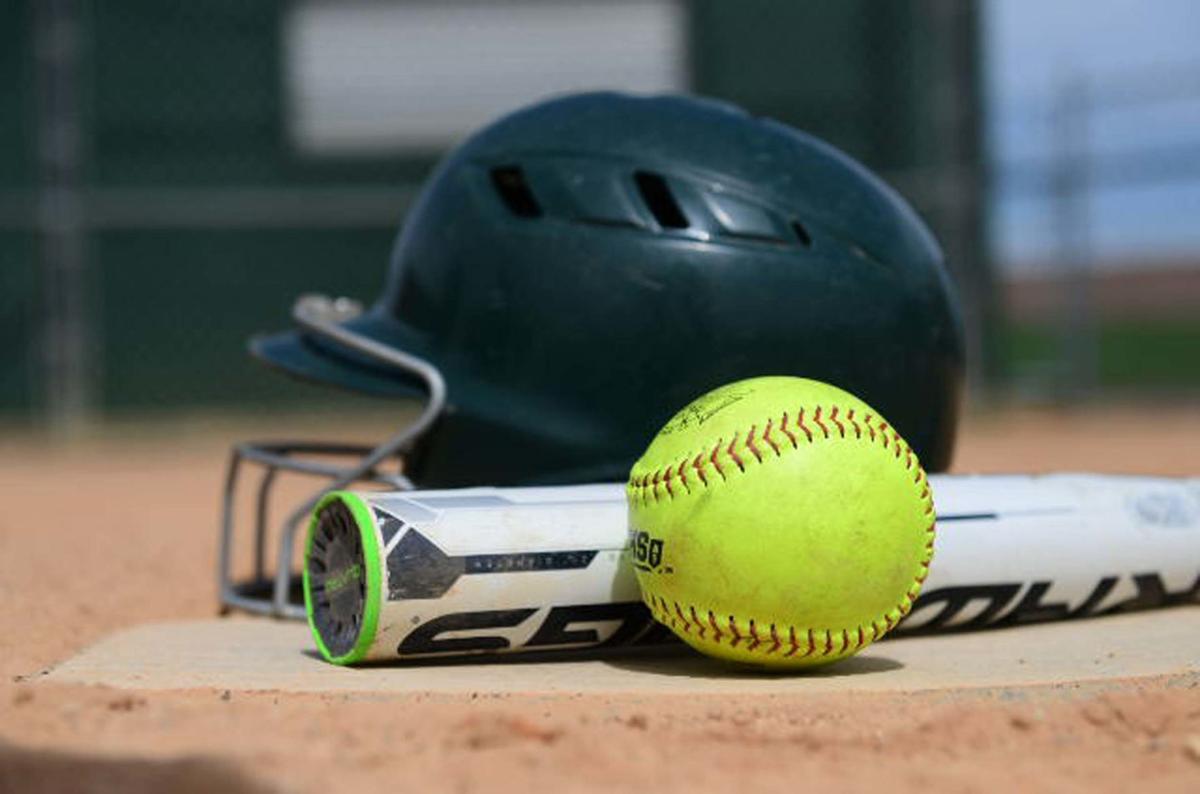 Mechanicsburg exploded for 12 runs in the bottom of the sixth inning, winning a wild 17-12 contest Thursday against CD East that featured oodles of hitting.
The Panthers put up five, four and three runs each in the third, fourth and fifth innings to take a 12-5 lead at Mechanicsburg's Soldiers and Sailors Memorial Park.
But the Wildcats racked up 10 hits, two walks and a hit-by-pitch in the sixth. It was Emma Rizzutto's bases-clearing double that proved crucial in the comeback effort.
Rizzutto finished 2-for-5 with a run scored, while Jordan Sellers continued her hot start with a 3-for-4, three-run, two-RBI performance at the dish. Lauren Paul and Kendra Grove combined with Sellers to go 7-for-12 with eight runs and six RBIs at the top of the lineup. 
Despite giving up 12 runs (six earned), 11 hits and eight walks, Madisyn Saposnek earned the complete-game victory.
Kristin Cusick silenced Cedar Cliff's bats, limiting the Colts to just two hits in an 11-0 five-inning win for Central Dauphin. Mandy Wenerick was tagged for the loss, allowing one earned run in five innings of work. The Colts got hits from Maya Capozzoli and Wenerick.
Hailey Irwin smacked a solo homer in the first inning and finished with two RBIs in Northern's 7-4 victory at Waynesboro. Ashley Folk and Kameo Grasser each had two hits and a run in the victory, and Paige Loudenslager fanned seven in a complete-game victory that included just one earned run allowed.
HS Baseball
Not something you see every day. Boiling Springs beat Shippensburg 2-1 on a go-ahead, passed-ball strikeout that allowed Doug Bear to score from third in the third inning. That came shortly after Charlie White's RBI single tied the game. And Bubblers pitching did the rest, tossing four more shutout innings. Maddex LaBuda got the win with five innings of four-strikeout work, and Bear earned the two-inning save. The pair combined to allow just three hits. 
Gabe Kocher blasted a three-run homer in the first inning, and Cedar Cliff held off Central Dauphin the rest of the way for a 4-2 victory. Kocher's bomb to left field highlighted his 1-for-2 day at the plate. Nick Skokowski fired six strong innings, fanning nine, to pick up the win while allowing two earned runs. Brandon Olinger earned the save with a pair of K's. Cameron Goodling went 2-for-3 with an RBI.
Benny Montgomery smacked a pair of doubles and scored twice, and Christian Lubic fired 6.2 innings as Red Land popped Cumberland Valley 7-2. Montgomery finished 2-for-4 from the leadoff spot with a stolen base. Skylar Hertzler (2-for-3) and Drew Hildebrand (1-for-3) each drove in a pair of runs, and Braden Kolmansberger (1-of-3) doubled and scored twice. Lubic recorded three strikeouts and allowed two unearned runs.
Northern beat Waynesboro 3-2 on a walk-off single by Mason Yohn that scored Owen Kitts. The base knock came two batters after Kade Kitts's sacrifice fly scored John Noll to tie the game. Owen Kitts (2-for-4, two runs) and Noll both tripled in the win. Tommy Molsky impressed in 6.1 innings, punching out 13 while allowing an unearned run. But Dawson Ramp relieved him for the final two outs and got the win.
HS Boys Lacrosse
Nathaniel Herbster's six goals paired alongside four goals and five assists from Rhys Mccarver led the way for Cumberland Valley to take the win over Northern 16-6. Patrick Martin added a hat trick and two assists in the win, while Justin Buchenauer had two goals and Tristan Hall one.
Drew Godfrey tallied five goals and Raj Chima added four goals and five assists to help lead Trinity past Bishop McDevitt 23-4. Croix Teeter added another four goals to help the Shamrocks, while Josh Walker had a hat trick and Paul Shook had two goals.
HS Girls Lacrosse
It took an overtime period, but Mechanicsburg got it done 9-8 over Central Dauphin. Izzy Szejk tallied five goals in the win, while Sophie Blair picked up two and both Alliyah Qoarles and Gracyn Catalano had one.
Zayda Crumpton hit the back of the net seven times to help lead Red Land to a big win over Carlisle 20-3. Kenna Duffie, Reagan Young and Olivia Glinski added hat tricks in the win, while Haylee Holland and Abby Darnow each had two goals.
HS Boys Tennis
Jesse Beck beat Vince Landis 6-3, 6-1 in Singles 1 action to headline Carlisle's 4-1 victory over Red Land. All five matches were decided in straight sets, with Rob Wellmon winning Singles 2 by a 6-1, 6-4 score. Red Land's lone win came in Singles 3, where Nick Petrides won 6-2, 6-1. The Thundering Herd got doubles wins from Sean Bergsten/Authur DeYoung and Nicco Myers/Christian Moore.
Camp Hill rolled past Middletown 5-0 behind a strong showing in Singles 1 from Josh Pantaloni 6-0, 6-1 over Levi Ettu. Singles 2 went to Clayton Herb 6-1, 6-1 over Seth Smith, while Ben Freedenberg got the win in Singles 3 over Jackson Grimland 6-2, 6-0. The duo of Adam Dopkowski and Marko Balic got the sweep 6-0, 6-0 over Doran Yospa and Josh Luther in Doubles 1.
Trinity tallied the 4-1 win over Bishop McDevitt behind a strong start from Adam Warren in Singles 1, 6-2, before Jeit Hallock was retired due to injury. Singles 3 went to Jose Centenera over Garrison Parthmore 6-1, 6-3. Doubles 1 went to Trinity's duo of Nick Schiffer and Silas Gross, who defeated Anthony Pham and Zack Rollins 6-0, 6-1, and Doubles 2 went to Declan Cudahy and Matt Jones over Miguel Chu and Patrick Hemingway 6-2, 6-2.
Northern got the win 4-1 over CD East. Rudy Sheaffer got the win in Singles 2 6-4, 1-6 (11-9), while Singles 3 went to Thomas Walsh 6-1, 6-1. The duo of Collin Brennan and Braedon Rudy got the win in Doubles 1 6-2, 6-1, while Doubles 2 went to Conner Duncan and Steve Fiscus 6-1, 6-0.
HS Boys Volleyball
Carlisle tallied the sweep over CD East 3-0 (25-21, 25-15, 25-10) behind 15 kills, seven aces and three blocks from Max Barr. Jake Kistler had four kills and three aces in the win, Orie Wickard had three kills and three blocks, Declan Smithmyer had 24 assists and Tyler Sandoval had 12 digs.
Northern got the 3-0 sweep over Red Land (25-16, 25-23, 25-17). Toby Brubaker had 10 kills and 12 digs in the win, Cole Lamb had 30 assists and Jacob Hamm had 16 kills and six digs for the Polar Bears.