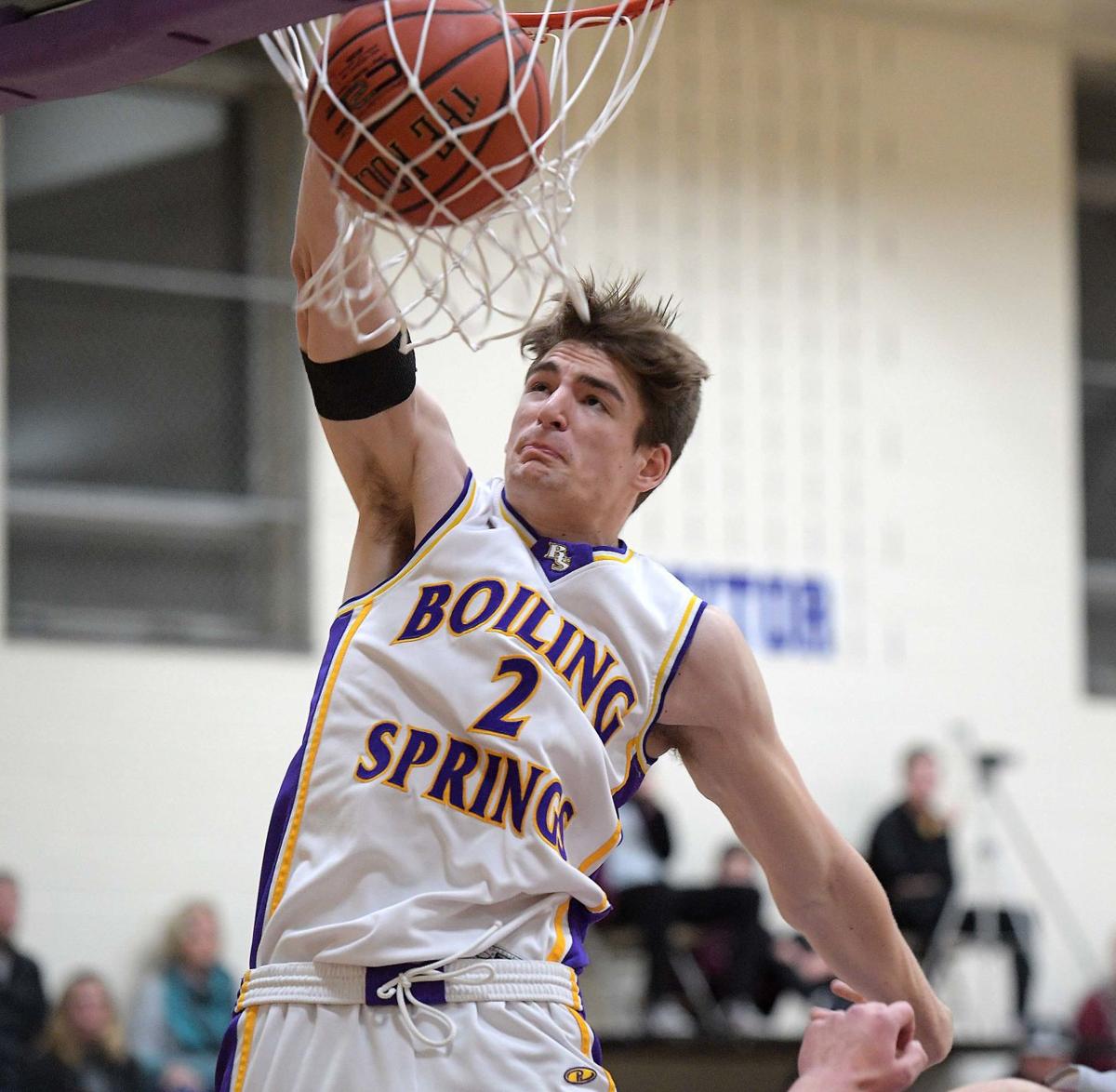 Gavin Donley will not be far from home for the next four years.
The Boiling Springs senior committed Jan. 25 to play basketball at Shippensburg University, joining a program that's enjoying one of its best four-year runs ever.
Donley, a 6-foot-8 forward/center with the Bubblers, averaged 13.5 points in his senior season, making up half of one of Cumberland County's better on-court pairings with sophomore Trey Martin. The Bubblers went 8-14 (3-9 Colonial) under first-year head coach Joel Martin.
Donley said in texts Wednesday he chose the Raiders because of the coaching staff, Shippensburg's business school and a family history with SU. Both of his parents and his grandparents graduated from Ship, Donley said.
"Coach [Chris] Fite was very welcoming & showed a lot of confidence in my ability when I first met him," Donley said via text. "Since their business school [is] highly regarded & accredited it felt like somewhere I could see myself for the next four years."
Donley was an All-Sentinel Honorable Mention this season. Playing most of his time in the paint, he still displayed a nice shooting touch with 23 3-pointers and made 66.3% of his free throw attempts.
He arrives on a partial scholarship to a program that has put together four straight 20-win seasons under Fite, who took over prior to the 2013-14 season. The Raiders hadn't had a 20-win season since going 27-4 in 2005-06.
Donley said he was excited to play on a "competitive team."
"[My goals are to play] on a championship team, get a degree, and intern and secure a professional position in business my senior year at a successful company," he said.
SU went 24-7 this season and lost to IUP in the PSAC championship game 77-59. The Raiders were set to face Fairmont State in the NCAA Division II tournament opener March 13, but the NCAA cancelled the national championships the day before due to the coronavirus pandemic.
Fite has done a good job recruiting Pennsylvania talent and turning it into a PSAC-contending roster. Next year's squad should return three of the top four scorers — current junior Jake Biss (15.9 ppg), sophomore Carlos Carter (10.9) and redshirt-sophomore Dom Sleva (9.6). Senior John Castello (14.5) is the most notable loss.
Cedar Cliff grad Derek Ford finished his senior year with SU, appearing in 18 games. That leaves freshman forward Ty Holsopple (Chambersburg) as the lone returning Raider from a Mid-Penn Conference program.
Be the first to know
Get local news delivered to your inbox!