Wisconsin chancellor says Big Ten still seeking answers on testing, contact tracing and long-term heart issues before deciding when to restart season.
The Big Ten may still see a football season. The Big Ten's Return to Competition Task Force met Saturday and Big Ten presidents are reconsider…
A standout at Monmouth University as a goalkeeper, Trinity grad Amanda Knaub was selected to be a part of the MAAC's 40th Anniversary Women's …
Shippensburg grad Justin MCCarthur is headed to Lithuania after signing a deal with the Delikatesas Joniškis basketball team.
Shippensburg hires Dr. Alison Feeney as the new women's tennis coach.
Central Penn's David Archer calls himself "blessed." It wasn't always that way. But he's happy, has a loving family and is helping raise young…
In an expected move, the Big Ten became the first Power 5 conference to say it will not play this fall.
Trump, a U.S. senator and a number of college coaches are pushing to have college football this fall amid speculation that the Big Ten and Pac…
Despite reports circulating all day Monday, several Big Ten football programs were still practicing.
The Penn State University Athletic Conference joins the PSAC, MAC and Centennial Conference, the latest to delay in some fashion fall sports.
Penn State football player Micah Parsons makes his way on to his fifth watch list while Nittany Lions running back Journey Brown makes his thi…
The move matches similar moves made by the Pennsylvania State Athletic Conference and Centennial Conference earlier this summer.
Penn State football players, Journey Brown and Sean Clifford, were already on watch lists for other awards. Now they're in the running for more.
Another Penn State football player in Jake Pinegar is added to an award watch list. Messiah and Dickinson teams are included in academic honors lists.
Redding cites challenges of the pandemic as reasons to step down as Dickinson men's soccer coach
Penn State's Micah Parsons, Shaka Toney and Lamont Wade were all named to various awards watch lists.
Penn State's Sean Clifford, Journey Brown, Noah Cain and Pat Freiermuth were all named to various awards watch lists.
Shippensburg grad Gabriella Johnson and Messiah's Brooke Firestone were nominated for the 2020 NCAA Woman of the Year Award, while Dickinson's…
NCAA Division II's PSAC, home of Shippensburg University, has canceled all fall and winter sports through the entire 2020 fall semester.
The fall sports season will look a little different for Messiah and the MAC. The season is set to get underway Sept. 18 and will only feature …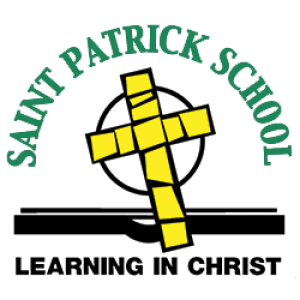 Giesswein Plastic Surgery
There will be no Dickinson football at Biddle Field this fall.
Katie Wingert McArdle was an assistant last year with Dickinson and is a 2018 graduate of Messiah.
Penn State women's basketball announced the addition of five new players, while Dickinson announced their 2020 Sports Hall of Fame inductees.
Like neighboring Shippensburg University in Division II, D-III schools Dickinson and Messiah know the NCAA is allowing a lower minimum number …
Shippensburg swimmer Gracee Tothero was named to the 2020 Academic All-America Women's At-Large Third Team, a first for Ship since 2016.
Cumberland Valley grad Alexis Miller, a lacrosse and field hockey player at Washington & Jefferson, was named the Presidents Athletic Conf…
The Messiah sophomore carries a 4.0 GPA and is one of the nation's top middle distance runners.