The fall sports season will look a little different for Messiah and the MAC. The season is set to get underway Sept. 18 and will only feature …
There will be no Dickinson football at Biddle Field this fall.
Katie Wingert McArdle was an assistant last year with Dickinson and is a 2018 graduate of Messiah.
Penn State women's basketball announced the addition of five new players, while Dickinson announced their 2020 Sports Hall of Fame inductees.
Like neighboring Shippensburg University in Division II, D-III schools Dickinson and Messiah know the NCAA is allowing a lower minimum number …
Shippensburg swimmer Gracee Tothero was named to the 2020 Academic All-America Women's At-Large Third Team, a first for Ship since 2016.
Cumberland Valley grad Alexis Miller, a lacrosse and field hockey player at Washington & Jefferson, was named the Presidents Athletic Conf…
The Messiah sophomore carries a 4.0 GPA and is one of the nation's top middle distance runners.
Three Messiah indoor track and field athletes given All-American honors.
Boiling Springs grad Madison Martin and Shippensburg product Cody Gustafson picked up academic honors in recent days.
Five Shippensburg athletes were named All-Americans by the U.S. Track & Field and Cross Country Coaches Association.
Shippensburg University AD Jeff Michaels said there are still many unknowns surrounding a collegiate sports calendar in the COVID-19 era. The …
Dickinson's Sarah House and Isabel Cardi were named NCAA D-III All-America for the indoor track season.
Shippensburg women's lacrosse, women's basketball and women's volleyball announced its 2020 recruiting classes recently.
Josh Clippinger is stateside during the pandemic after his season was cancelled. He took some time recently to answer questions in another ins…
Emily Ward got a 3D printer in while still at Trinity. She built prosthetic hands with it. Now a freshman at Elizabethtown College, she's maki…
Matt Eisenberg, a football and baseball player who had big careers with Big Spring and Juniata College, has been inducted into the Middle Atla…
Shippensburg announced its signings for the signings for the 2020-21 recruiting class along with the field hockey team, while the football tea…
Cumberland Valley grad and Saint Joseph's sophomore Katie Jekot was selected to the 2020 Philadelphia Big 5 Second Team.
Shippensburg's Gabriella Johnson is set to participate virtually in the NCAA Career in Sports Forum, while Penn State will hold a virtual Blue…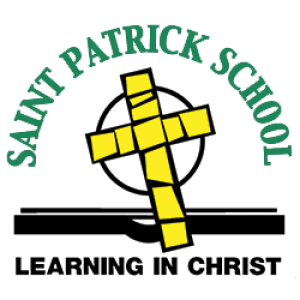 Giesswein Plastic Surgery
Millersville's Madison Martin was named as the Distinguished Scholar-Athlete Award recipient.
The College Swimming and Diving Coaches Association of America named Shippensburg's Gabriella Johnson to the All-America team.
Messiah's Garret Cornell, Sean Redington, Stephen Maloney, Brian Shermeyer and David Stevens were all named to the NWCA's All-American Teams.
Long-time Dickinson swim coach Paul Richards spent 26 years with the Red Devils before retiring. Here's another installment in our weekly Q&am…
Women's volleyball player and swimmer Gabriella Johnson and men's basketball player Jake Biss were honored as Student Athletes of the Year by …
Over the next few days, we'll highlight what some local grads accomplished before COVID-19 ended NCAA sports early. Today: Madi Tare, Clayton …
Over the next few days, we'll highlight what some local grads accomplished before COVID-19 ended NCAA sports early. Today: Jen Hanshaw, Katie …