Madison Bishop
Sport: women's basketball
College: Penn State-Mont Alto
What they've been up to: As just a sophomore, the Big Spring grad is already making a name for herself on the court.
Bishop is averaging 12.3 points per game and is shooting 61.3% from the free-throw line in 18 games. She has hit 32 3s this season and is averaging around 35 minutes per game.
Bishop has racked up 118 rebounds on the season to go along with 38 assists, 31 steals and two blocks. Bishop scored a season-high 25 points in Penn State-Mont Alto's win over Penn State-New Kensington on Tuesday, connecting on 5-of-8 3-pointers in the win.
She added on 10 rebounds in that win for a double-double and had a pair of assists. Mont Alto (8-12) hits the court again Saturday against another satellite campus, Penn State-Wilkes-Barre.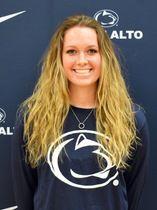 Kara Newell
Sport: women's basketball
High school: Shippensburg
College: Penn State-Mont Alto
What they've been up to: Former Shippensburg basketball player Newell has been fitting in nicely at Penn State-Mont Alto, as well.
As a sophomore, she is averaging 8.8 points per game this season to go along with 18 treys in 20 games this season. She's hitting 44.1% from the free-throw line and has accumulated 87 rebounds, 98 assists, 59 steals and nine blocks to make her a solid all-around guard.
The health policy administration major has accumulated 379 points so far in her career to go along with 146 rebounds, 176 assists, 112 steals and 17 blocks.
She hits the court again with teammate, and other Sentinel-area grad, Madison Bishop on Saturday when the team squares off with New Kensington.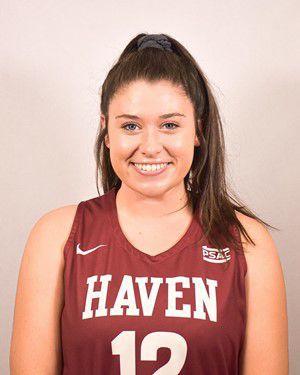 Rileigh Devine
Sport: women's basketball
College: Lock Haven University
What they've been up to: Devine is continuing to churn out numbers in her final year at Lock Haven.
The senior has played 22 games this season and is averaging 13 points per game. She is shooting an impressive 84.4% from the line and has accumulated 26 steals and 36 assists in her senior season.
Devine had a season-high 26 points against Kutztown on Feb. 8 and played a season-high 42 minutes against Fairmont State on Nov. 8.
Last season, Devine set the Lock Haven all-time single season record with 70 3-pointers, played in all 29 games and was second on the team with a 12.2 points per game. In the 2017-18 season, she led the team in scoring, averaging 10.9 a game along with two made 3-pointers per game.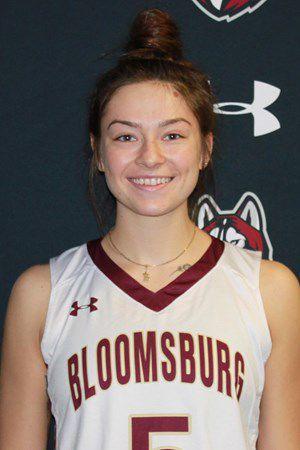 Bella Ricci
Sport: women's basketball
What they've been up to: Ricci is having her best season as a Husky so far in her senior season at Bloomsburg.
Despite only starting 13 games, Ricci is sitting at 191 points for the season so far, making her the fourth-highest scorer on the team. That puts her at 8.7 points per game.
Ricci is also raining 3-pointers, with 30 total while shooting them at a 31.3% clip, on pace to be a career high for her despite playing eight games less so far this season. She is also 27-of-35 from the free-throw line, totaling eight blocks, 15 steals and averaging 2.1 rebounds.
Bloomsburg is sitting at 11-11 overall and is on the road at West Chester University for a PSAC matchup Saturday.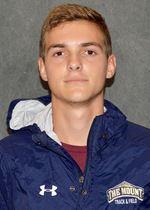 Isaac Kole
Sport: indoor track and field
College: Mount St. Mary's
What they've been up to: Kole has been flying for the Mountaineers recently with some strong performances on the track.
Kole broke the 34-year-old Mount record for the 1,000-meter run at the Penn State National Open, checking in with a time of 2:24.21, which beat the previous time by almost a second.
The former Thundering Herd distance runner followed that up with a personal-best 4:11.27 in the mile at the Akron Invitational, earning him the win in the Gold Division. Other strong performances for Kole this season include first in the 800 at the Bucknell Gulden Invitational and first in the 3,000 at the Bucknell Bison Opener.
The Mount's return to the indoor track for the Susquehanna Invitation on Saturday.
Be the first to know
Get local news delivered to your inbox!