Jalin Hankerson
High school: Boiling Springs
What they've been up to: Hankerson, the former Boiling Springs lightweight, is having a stellar season so far with the Golden Eagles.
He sits at 8-0 with the team as of Thursday as a redshirt sophomore for the 2019-20 season. He racked up one major decision and has had four pins thus far at 149 pounds. Hankerson's season so far is miles above his last season where he went 1-7.
His only win for the 2018-19 season came at the EWL Championships. In his freshman year, Hankerson went 7-11 with his first two wins of the season coming in the Clarion Open. Hankerson went 1-1 at the at the Edinboro Open that season.
The Golden Eagles sit at 6-3 on the season with their net game coming on Friday against the University at Buffalo.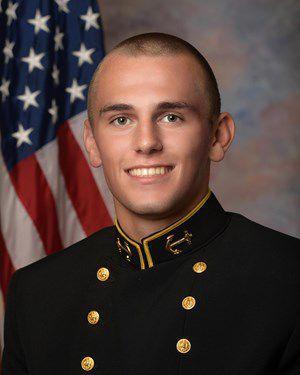 Wyatt Long
High school: Cumberland Valley
What they've been up to: Long is off to the best start of his collegiate career.
His 10-6 mark entering Thursday, topped last year's 9-8 campaign at 149 pounds and his 7-7 mark as a freshman. For his career with the Midshipmen, he's 26-21, splitting time between 141 and 149. 
He's coming off an up-and-down stretch since the new year began. The former Eagle went 2-2 at the Southern Scuffle on Jan. 2, missing the podium as the Midshipmen finished 11th at the tournament. Then on Jan. 10 he was pinned late in his bout during Navy's 19-18 win over Bucknell. 
Long is back in his home state Saturday when the Midshipmen visit Lehigh, and he returns again Feb. 1 for duals against Edinboro and Drexel.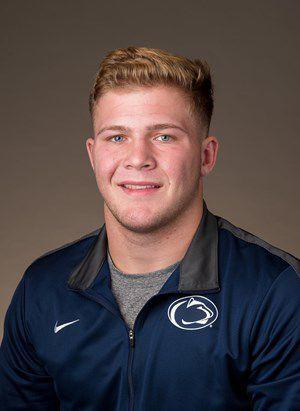 Donovon Ball
What they've been up to: Ball was one of the state's best high school wrestlers a year ago, finishing second at 195 pounds. He's now off to a solid freshman season with the nation's top collegiate wrestling program.
Ball is 5-7 wrestling at 184, doing most of his wrestling unattached. Back in December, he went 3-1 at the Wilkes Open in Wilkes-Barre, one of 19 Nittany Lions to finish Top 5 in their weight class. His only loss came in the final after he collected two major decisions. 
He's one of 14 Lions with at least two major decisions so far this season.
PSU, which is 5-1 so far coming off last year's eighth NCAA title in nine years, wraps up a four-match home stand Sunday against Rutgers, which will be on ESPN2.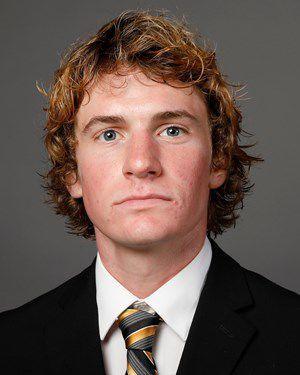 JJ Wilson
What they've been up to: Wilson might get to give his old teammate, Ball, a scouting report this weekend. The Big Red, 5-4 so far this season, visit Rutgers on Friday night.
Wilson, wrestling at 133 this season, is a perfect 5-0 in his freshman campaign. Four of his wins have been falls as well.
But all of those pins — and wins — came during the Cornell Open in late November. He went 5-0 with those four falls to win his weight class. Two of those came in less than a minute, and another in just 1:08, and his championship-winning bout was a 6-2 decision victory over teammate and fellow freshman Phillip Moomey. 
Wilson hasn't wrestled since. Cornell's win over Columbia on Saturday snapped a two-match losing streak.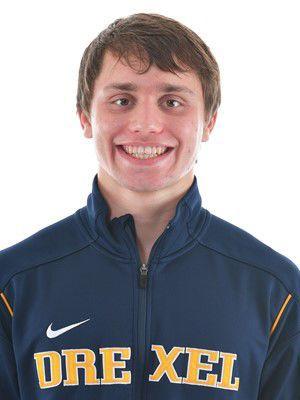 Chandler Olson
High school: Shippensburg
What they've been up to: It's been a good junior season for the Dragon. Olson is third on the team with 11 wins and leads with three technical falls and four major decisions. 
Olson nearly medaled in the same Southern Scuffle that Wyatt Long competed in, missing out on the podium on the second day after he had to take a medical forfeit following an injury he suffered on the first day. The 133-pounder missed each of the last three events Drexel, which is 5-4, has competed in, but his listed as a probable option against No. 5 North Carolina State on Friday.
This is still his best year as a Dragon. Olson is 11-4 so far this season, bringing his career mark to 22-9 in three years at 133 pounds.
Kyle Shoop won three PIAA medals at Boiling Springs. He won an NCAA Division I medal last year as a redshirt junior at Lock Haven. Now he's hoping to add gold before his career ends.