Christian Valen
High school: Cumberland Valley
What they've been up to: Valen scored his first goal of the season in just his second game, knocking in the lone marking during Messiah's 1-0 win at Penn State-Harrisburg on Sept. 4.
He only needed one shot as well to do the damage. The Falcons are 1-2-1 through four games entering this week and faced Dickinson on Wednesday.
After Dickinson, the Falcons hit the road for two games against Eastern Mennonite University and York College.
Valen has appeared three times in reserve roles so far this season. Last year, the junior forward made 22 appearances with one start, and in the previous year he made 12 appearances.
He scored four goals in his first two collegiate seasons, giving him five total.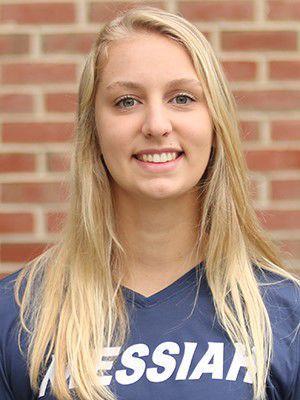 Sport: women's volleyball
High school: Mechanicsburg
What they've been up to: Manwaring continued her solid start to her junior year Wednesday with a seven-kill effort (on just 10 attempts) in the Falcons' rout of Hood. Manwaring has improved her attacking after two years averaging less than 1.5 per set.
Through Wednesday's game, she had 52 kills in 21 sets played, an average of two per set. Her percentage has also jumped from .259 last year to .368.
The junior middle hitter and the Falcons are 7-0 so far this season, nearly all of them in straight sets. Manwaring has two games this season with 10 kills.
She entered this season with 271 in her career, plus 14 aces (she's still waiting on her first ace this season).
The 6-foot-2 Manwaring also has 12 blocks so far.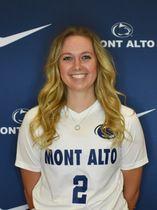 You have free articles remaining.
High school: Shippensburg
College: Penn State-Mont Alto
What they've been up to: Newell picked up Penn State University Athletic Conference Player of the Week honors Wednesday after she helped Mont Alto in a 5-2 win over Central Penn with two assists.
The POTW nod is her first since joining Mont Alto.
On the young season, Newell's lone points on are on those assists; she is so far scoreless on four shots.
The sophomore midfielder has started twice in three games played a year after she made 10 starts with three goals and four assists.
PSU-Mont Alto is 1-3 so far this season, including Wednesday's loss to Christendom 5-3.
Newell and her teammates play again in the second of four straight road games Saturday at Fredrick Community College.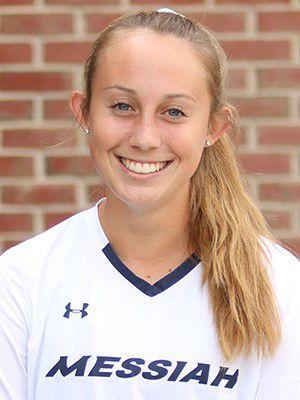 What they've been up to: Monko and the Falcons are off to an impressive 5-1 start, with the lone loss a 2-0 decision at Williams Smith. Monko has started all five games so far at midfield for Messiah, the five-time national Division III champions.
Monko is healthy after missing all of her sophomore season with an injury. She has yet to record a shot or contribute to a goal this season, but she was one of Messiah's young, talented playmakers her freshman year. That season, Monko started in 16 of the 23 games she appeared in, scoring five times on 21 shots while adding three assists. One of those goals came in the NCAA Sectional semifinals in a 5-0 win over MIT. The Falcons advanced to the Elite Eight before losing on penalty kicks to TCNJ.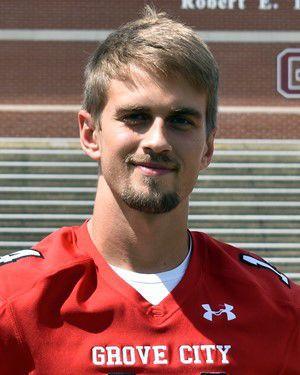 High school: Shippensburg
What they've been up to: Gustafson already looks like he's ready to post another monster season at receiver. The junior wide out kicked off the 2019 season with an impressive seven-catch, 181-yard, two-touchdown performance last week in a 49-28 win at Juniata College.
This comes on the heels of Gustafson, a dominant receiver for the Greyhounds a few years ago, breaking Grove City's single-season records for receptions (76), yards (1,201) and touchdowns (15). He was named All-ECAC and First Team All-Presidents' Athletic Conference.
The 6-2 Gustafson scored in eight straight games last year, and his performance last week gives him six multi-TD games since the start of last season. Gustafson plays with his brother, Tyler, a backup QB.
Our college athlete series, Catching Up With ..., continues with a conversation with Messiah's Scott Frey, winner of 400 women's soccer games in 20 years coaching. Plus notes on five local grads playing collegiately.