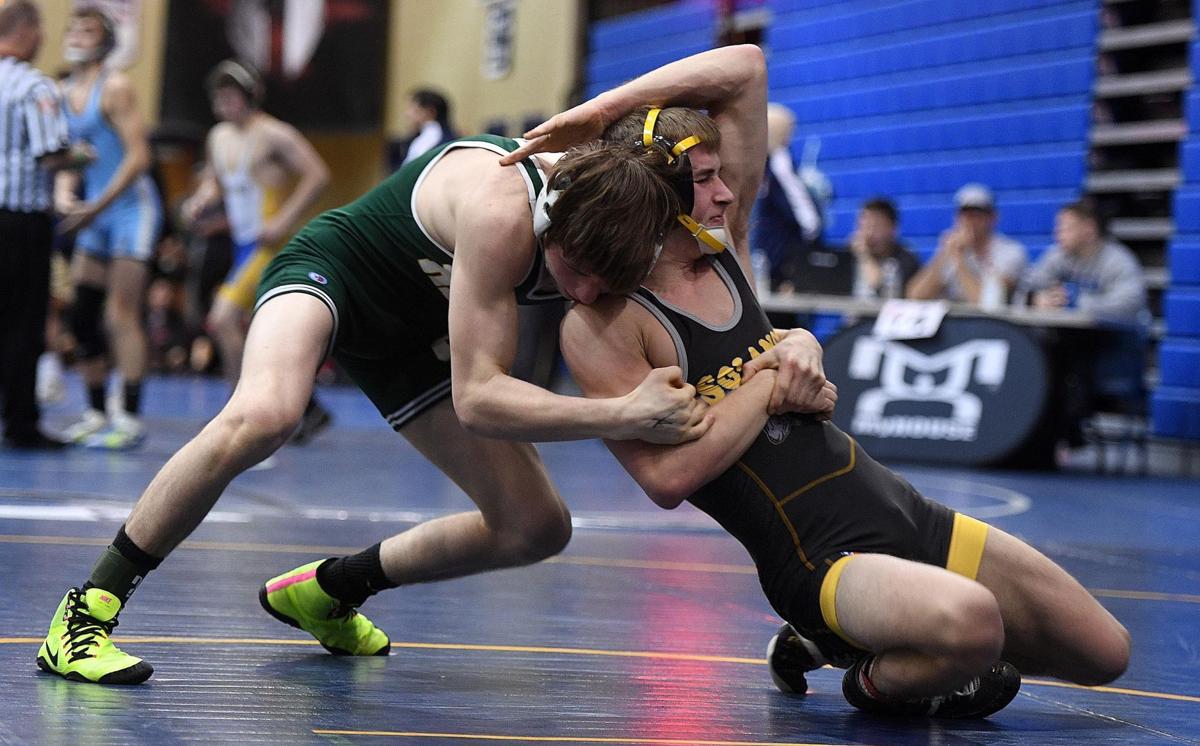 Two months before the scheduled start of the season, tournament cancellations are already pouring in.
The Trojan Wars tournament, Beast of the East, the Ironman wrestling tournament and the Bethlehem Holiday Wrestling Classic have all been canceled because of the COVID-19 pandemic.
"After much thought, we have come to the unfortunate decision to cancel the 2020 MyHOUSE Trojan Wars due to the ongoing restrictions related to COVID-19," MyHOUSE Trojan Wars director David Peck said in a statement. "We explored different options, but came to the realization that hosting an event of this size cannot happen due to state and local requirements associated with the pandemic."
The cancellation of the larger wrestling tournaments didn't come as a surprise to Carlisle head wrestling coach Joe Wilson, who, prior to last season, entered his team in the Trojan Wars tournament. With teams coming from all over the area to tournaments like Ironman and Beast of the East, there's a higher risk of something going awry.
"It doesn't surprise me. Those are all out-of-state tournaments that bring in people from multiple states. It doesn't surprise me that the big ones are the first to fall," Wilson said. "I'm not surprised because all of them are huge tournaments. Then they're from all over the country, and any time you're going to bring in that number of people you run the risk.
"Honestly, it's a risk every year because before we had to deal with COVID-19, wrestling had to deal with infectious diseases all the time. In recent years, we went to a tournament in Maryland the other year and a team that was there wrestled in West Virginia a week earlier and they had mat herpes. Then it was a big scare for all the teams there, but anytime you're going to wrestle people from outside your area you're going to increase your risk."
According to Wilson, Carlisle is still in talks about holding the Carlisle Holiday Wrestling Tournament. Things would certainly have to change because of safety precautions, but Wilson has hope that everything can be planned out by the time the season gets under way.
As of now, only 25 people are allowed indoors under recommendations from Gov. Tom Wolf. And with an estimated 22 teams at the Carlisle tournament, over 250 people would be indoors with just wrestlers alone. Some major revamps will have to happen for everything to run safely and smoothly.
"As of right now we're waiting to see what the PIAA says," Wilson said. "My gut feeling is, the season as far as practice is going to start at the normal time in November, but I believe they're probably going to push our competition back until after the Christmas break. I'm OK with that as long they allow us to make adjustments to our schedule to make up for [competition prior to Christmas]."