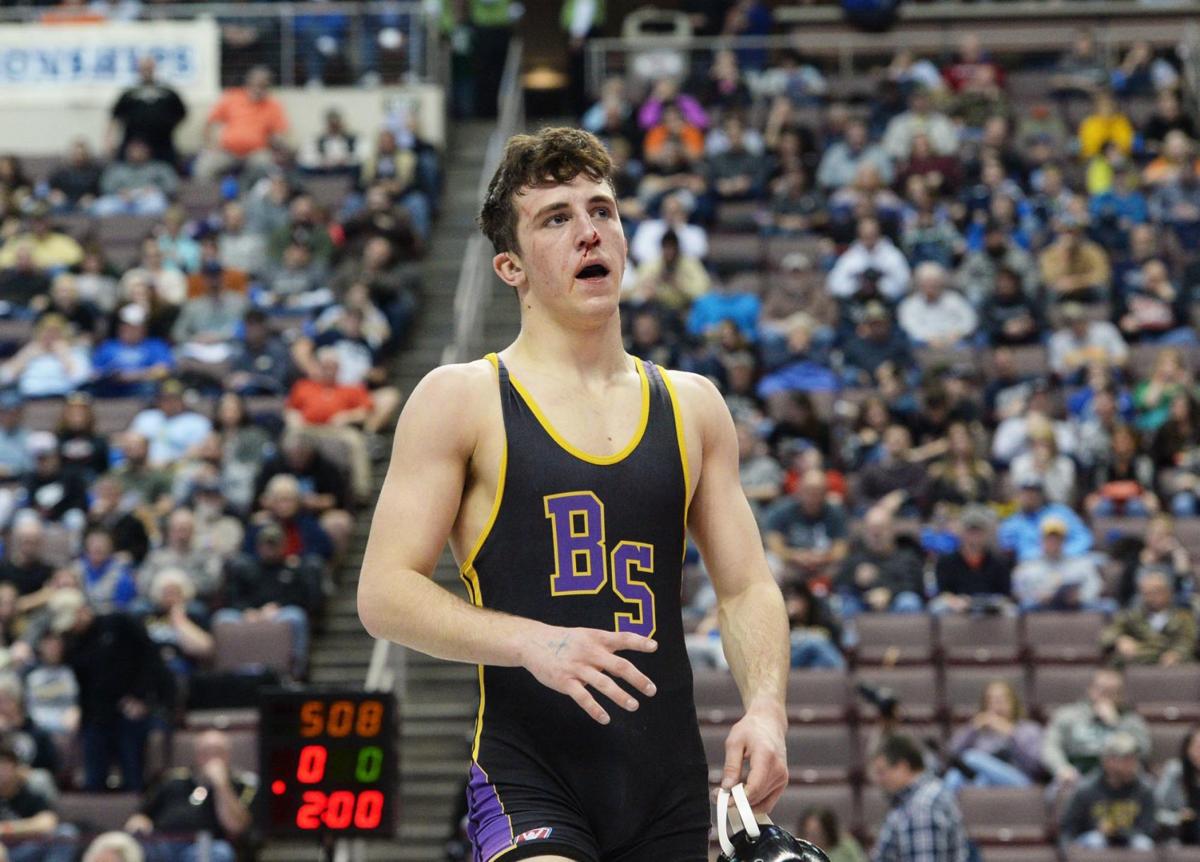 The recruiting process for high school athletes can be stressful and tedious.
Just ask Boiling Springs wrestler Kollin Myers.
Although he saw first-hand what the process is like while older brother Korbin was going through it, when the time came, Kollin was still a little overwhelmed with the process.
"The process was pretty long and obviously a lot of different scenarios were on my mind, but in the end looking back at it all, it was worth it," Kollin said. "The colleges I was looking at were Virginia Tech, Clarion, Edinboro and Lock Haven."
One of those schools, Lock Haven, had aggressively recruited Korbin back in the day, so Kollin knew a little about the school, their program and their wrestling coaches — head coach Scott Moore stopped by for a house visit for both Korbin and Kollin.
Korbin, a 2015 Boiling Springs graduate, started out his college wrestling career at Edinboro before transferring to Virginia Tech in June 2018. There was consideration of possibly following Korbin to Virginia Tech, but Kollin ultimately decided to go in another direction, committing to Division I Lock Haven on Nov. 7.
"Korbin was recruited by [Lock Haven], too, and it was cool to see the whole process happening to me now," Kollin said. "The thought of me wrestling with Korbin at Virginia Tech was definitely a possibility and it would be a great experience doing that, but at the end of the day I saw that Lock Haven was the best fit for me even though Virginia Tech was up there at the top, as well.
"In the big picture, I just thought where I could see myself wrestling and going to school for the next four or five years of my life, and I believe Lock Haven was the best fit for me."
The Bald Eagles, coached by head coach Moore and assistant coach Nate Carr, went 12-4 last season and finished 16th as a team at the NCAA Championships.
Kollin joins fellow wrestlers Donovon Ball (Cedar Cliff, Penn State), JJ Wilson (Cedar Cliff, Cornell) and Michael Cassidy (Cedar Cliff, Edinboro) as Class of 2019 D-I recruits out of Cumberland County.
"I think a lot of wrestlers are trying to commit before their final season starts," Myers said of the recent commitments in the area. "It keeps your mind ready for the upcoming season and also leaves you excited for the next four years at the collegiate level.
"I knew after taking all of my visits that it was time to make my choice, and I think Lock Haven fits me perfectly. I'm definitely excited to be a part of their program."
Kollin is a two-time runner-up in the PIAA Class 2A Individual Championships, including last year in a loss to Palisades' Nathan Haubert at 145 pounds. He finished his junior season with a record of 43-3 and enters his senior season with a career record of 125-20.