After 17 years, four state champions and multiple titles, Cumberland Valley wrestling coach Dave Heckard is stepping down. 
With 11 underclassmen competing in the state championships, Boiling Springs already looking forward to next year.
Boiling Springs finished fourth in the state Saturday after a loss to District 7's Burrell. Check out the action here:
Among the coaches' First Team picks: Cumberland Valley's Jake Lucas, Carlisle's Colton Zimmerman, Trinity's Major Lewis and Boiling Springs' M…
The victory advances Boiling Springs to the state's final four Saturday at Cumberland Valley High School, where it will have a semifinal match…
Former Boiling Springs wrestler and Virginia Tech 133-pounder Korbin Myers finished fourth after a 10-6 decision loss to Iowa's Austin DeSanto…
When Bucknell University and Hershey's Giant Center weren't able to host this years state tournaments, in stepped Cumberland Valley. 
Cumberland Valley's Jake Lucas won his long-awaited state championship Saturday night, winning the PIAA Class 3A 215-pound title. Check out th…
Jake Lucas made regionals as a freshman, states as a sophomore and the podium as a junior. The Cumberland Valley senior capped his career on t…
Final results from Saturday's PIAA Class 3A Individual Wrestling Championships: 
Boiling Springs 152-pounder Michael Duggan is developing a penchant for winning rematches, knocking off Montgomery's Devon Deem for his best s…
Boiling Springs' Michael Duggan ended his sophomore season with PIAA Class 2A bronze at 152 pounds. Check out the sights from his big day at G…
Complete bracket by bracket results from the PIAA Class 2A Individual Wrestling Championships: 
Only two Cumberland County wrestlers will be wrestling for hardware next week in Hershey's Giant Center: Cumberland Valley's Jake Lucas and Bo…
Results from Sunday's District 3 Class 2A Individual Wrestling Championships: 
Results from Sunday's District 3 Class 2A Individual Wrestling Championships: 
Jayshon Wilson won gold in 2011, the last time a Carlisle wrestler was crowned a District 3 champion. Sean Smith's title highlighted a banner …
Cumberland Valley's Jake Lucas heads into super regionals after earning his second District 3 gold in a six-minute battle. Red Land's Dylan Ro…
Class 3A wrestlers converged on Spring Grove High School for the District 3 championships Saturday. Check out the local action here:
Seven local wrestlers are heading to Pottsville's Martz Hall for the Class 2A East Super Regional. Camp Hill's Christian Doi highlights local …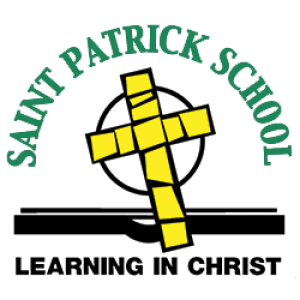 Giesswein Plastic Surgery
Results from Sunday's District 3 Class 2A Individual Wrestling Championships: 
Results from Sunday's District 3 Class 2A Individual Wrestling Championships: 
Eli Crum, Eli Bounds among first-time Boiling Springs regional qualifiers after disappointing finishes in 2020. In total, the Bubblers, Camp H…
Results from Sunday's District 3 Class 2A Individual Wrestling Championships: 
Medal-round action from the second stage of the wrestling postseason. Check out Boiling Springs, Camp Hill and Trinity photos here:
The wrestling postseason kicked off Saturday with sectionals across District 3. Check out the action from Mechanicsburg, where 3A wrestlers vi…
Boiling Springs' Raif Barber (113), Austin Mahoney (120), Eli Bounds (126), Kobin Karper (138), Michael Duggan (152) and Eli Crum (160) were a…