Rob Rapsey's resume: 258 wins, 4 District 3 team championships, 7 division titles, 15 District 3 individual champions, 16 state medalists and …
A 13-weight lineup may still come to PIAA wrestling this year, but the board wants the Sports Medicine Advisory Committee to review it for pot…
The PIAA Wrestling Steering Committee proposed in April to cut the number of weights from 14 to 13. It could pass at Wednesday's board meeting…
The PIAA is now proposing a drop to 13 weights after NFHS announced new rules for the 2020-21 season, which did not include changes to wrestli…
Cedar Cliff's Aiden Lewis is our Wrestler of the Year, headlining a list that includes a pair of First Team Carlisle grapplers, Camp Hill's dy…
Long-time Dickinson swim coach Paul Richards spent 26 years with the Red Devils before retiring. Here's another installment in our weekly Q&am…
Ben Monn claimed PIAA seventh this year. He's now off to join the George Mason Patriots after finishing with 144 career wins at Cumberland Valley.
After another medal at the PIAA tournament in early March, Red Land's Bryce Brennan is headed off to wrestle at Pitt in the fall.
Boiling Springs grad Kyle Shoop won't get to wrestle in the NCAA Division I Wrestling Championships for his final season at Lock Haven. He wil…
The SanctionPA campaign is going digital in an effort to educate coaches, athletic directors and parents on sponsoring and sanctioning high sc…
Even though high school wrestling teams don't have large numbers of female wrestlers, youth programs have been keeping a steady pace with keep…
Former Big Spring wrestler Abi Sweger has navigated the path of being a high school wrestler. Now she knows what it will take to keep younger …
For three years, Carlisle's Rafael Portilla left states empty handed. He did not do so in his fourth and final trip.
Cumberland Valley junior Jake Lucas suffered two losses after regulation by narrow margins Saturday, leaving him with a learning experience he…
He's got a second state medal and a shot to wrestling collegiately in California. East Pennsboro senior Adam Jacob is nothing but smiles.
Cedar Cliff's Aiden Lewis now has state silver and fourth in three years. But the sting of the championship loss wasn't easy to overcome Saturday.
Calling it a trying year, Trinity senior Patrick DeMark added fourth to his 2018 silver medal to close his career.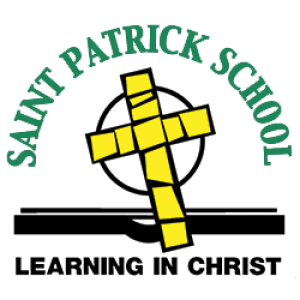 Giesswein Plastic Surgery
Aiden Lewis will try and become the first Cedar Cliff wrestler to win a state title since 2004 in Saturday's Class 3A evening bouts, while Jak…
The last Cumberland County wrestlers standing in Class 2A, East Pennsboro's Adam Jacob and Trinity's Patrick DeMark, can win bronze Saturday.
After leaving empty handed each of the last three years, Carlisle's Rafael Portilla will finally leave a state medalist.
Cumberland Valley's Jake Lucas is exactly where he wants to be: the PIAA Class 3A semifinals.
Patrick DeMark is another step closer to the Class 2A final with a win on Friday morning, while Adam Jacob saw his run end in the quarterfinal…
Boiling Springs' talented freshman has work to do after Day 2 exit at states. But head coach Trevor Byers believes it will serve as motivation.