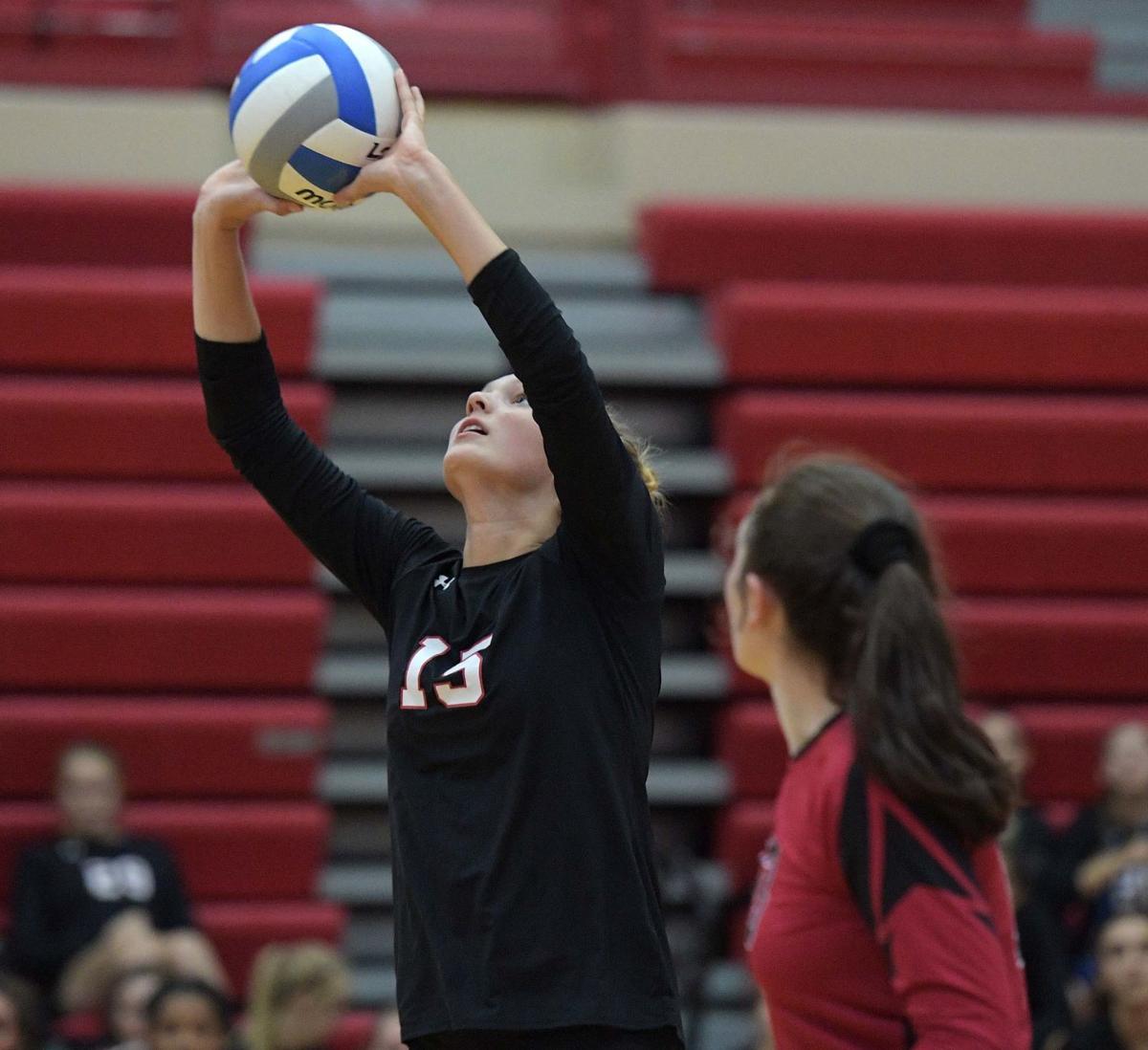 With the fall season just around the corner, volleyball and the rest of the fall lineup are trying to prepare for a season full of safety procedures and uncertainty.
The coronavirus is still sweeping the country, and athletic departments have created return-to-play guidelines following broad guidance set by Gov. Tom Wolf on June 10.
While football is rated as high risk by the National Federation of High School Associations because of how contact-heavy it is, volleyball finds itself on the lower end of the spectrum. Volleyball was rated as a moderate risk by the NFHS, citing that it could be deemed lower risk "with appropriate cleaning of equipment and use of masks by participants."
With six players per team on the court at one time, and both teams separated by the net, volleyball is a more socially distanced sport that others like football. Action at the net leads to the closest contact between players, when a hitter attacks at the net with one to three blockers in their face sometimes inches away. But other action is relatively spread out.
But out-of-game, volleyball teams are making adjustments to fall in line with Department of Education guidelines.
"The physical contact doesn't impact volleyball much since we are a non-contact sport," Cumberland Valley head coach Jackie Orner said through email. "We will not have contact celebrations like hand shaking before or after matches, high-fives, fist bumps, etc. We will not be switching sides of the court or changing benches.
"The only exchange is the ball, which we will look to incorporate a three ball exchange during games like they use in college, which allows balls to be cleaned off before every serve."
Special care will have to be taken with athletes, coaches, staff and, possibly in the future, fans and other outside attendees. As it stands right now, no spectators are allowed on the premises as per Wolf's guidelines.
This may be especially true for high school volleyball, which is solely indoors.
"We are following the universal guidelines, but specific indoor considerations are: no locker rooms, athletes providing their own hydration [no water fountains], spacing of players and their belongings at all times, small group instruction, frequent hand washing, cleaning of volleyballs, gyms only being used by our team, intensified cleaning, disinfection and ventilation of facility and playing outdoors when possible during summer training," Orner said.
According to Orner, CV will also have parents sign off on a Google Doc that states their child does not have a fever or any other symptoms linked to COVID-19. This will be done before every workout to ensure the safety of everyone.
During practices, Orner said there will be increased spacing between players, smaller groups and limited mixing between those practice groups. And, as always, no contact during practice either.
"The guidelines CV has put in place take all of Gov. Wolf's recommendations into account," Orner said.
Concerned about COVID-19?
Sign up now to get the most recent coronavirus headlines and other important local and national news sent to your email inbox daily.