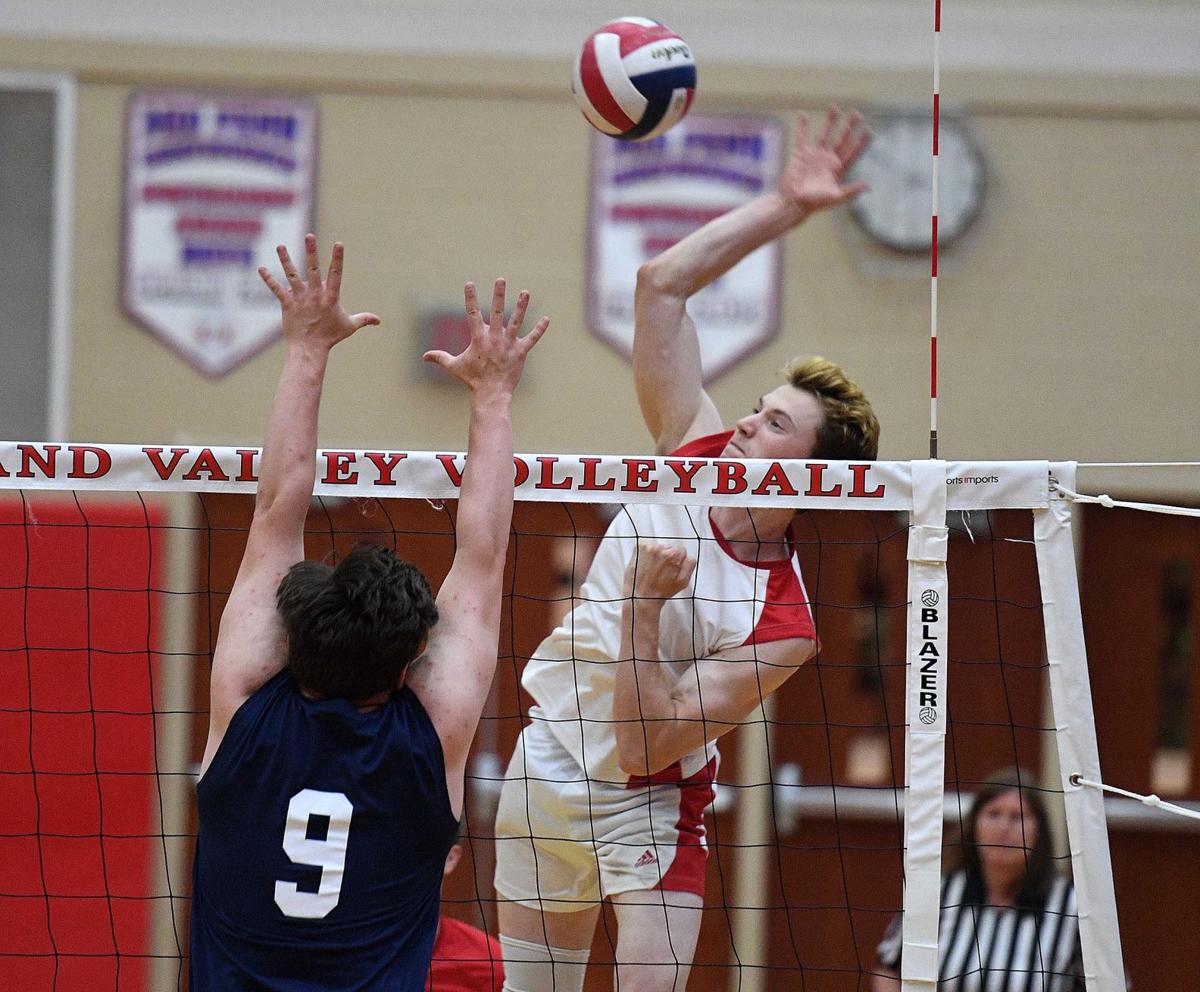 DALLASTOWN — Cumberland Valley looked well on its way to a repeat appearance in the District 3 Class 3A championship game after winning the first two sets against Central York on Wednesday night at Dallastown High School.
But Todd Goodling's Panthers had other ideas.
No. 4 Central York (14-1) boys volleyball pulled off the stunning comeback to top Cumberland Valley (19-25, 20-25, 25-23, 25-18, 15-13) in the District 3 semifinals and hand the Eagles their first loss of the season.
"Central is a great team," CV's senior libero Jesse King said. "We knew they weren't going to be out of it at all. In our huddle going into the third set, we knew we had to keep playing our hardest. We knew they weren't going to go away. Our energy went away, and something clicked for them where they were going on runs."
Blake Liprando carried Cumberland Valley in the opening sets with effective service games, and 16 kills as the Eagles took a 2-0 lead.
Central York built up a 22-13 lead in the third set before Cumberland Valley went on a 10-1 run to even the game up. The Panthers, however, won the final two points to stay alive.
The fourth set was much of the same as Central played with a double-digit lead before staving off the Eagles 25-18 to set up the deciding game.
You have free articles remaining.
No. 1 Cumberland Valley (17-1) raced out to the 4-0 lead, and for a moment it appeared the Eagles had turned the momentum in their favor, but the Panthers clawed their way back to even at 6-6.
Senior attackers Braden Richard and Matt Minkin led the way for Central York as they took control of the match at 12-9. CV's Liprando answered with a pair of kills of his own to bring the Eagles back to a 13-12 deficit.
A service fault from CV put Central York on the precipice, but the Eagles fought off one match point. They couldn't make it two, though, as Richard slammed home the game winner.
"Districts would have been fun, but all in all the main goal is states," King said. "We're ready to play. We're ready to face anyone. I'm confident we're one of the best teams in the state."
Liprando rifled off 36 kills out of 50 attempts to lead CV, while Sam Briggs dished out 35 assists. King contributed 16 digs in the losing effort.
Upsets were in the Dallastown air all evening.
Earlier on the same court, No. 6 State College surprised the defending Class 2A champions Northeastern with a 3-1 victory. Central York and State College square off Friday in the District 3 title match at a site and time to be determined, while the Eagles and Bobcats will meet in the third-place match.