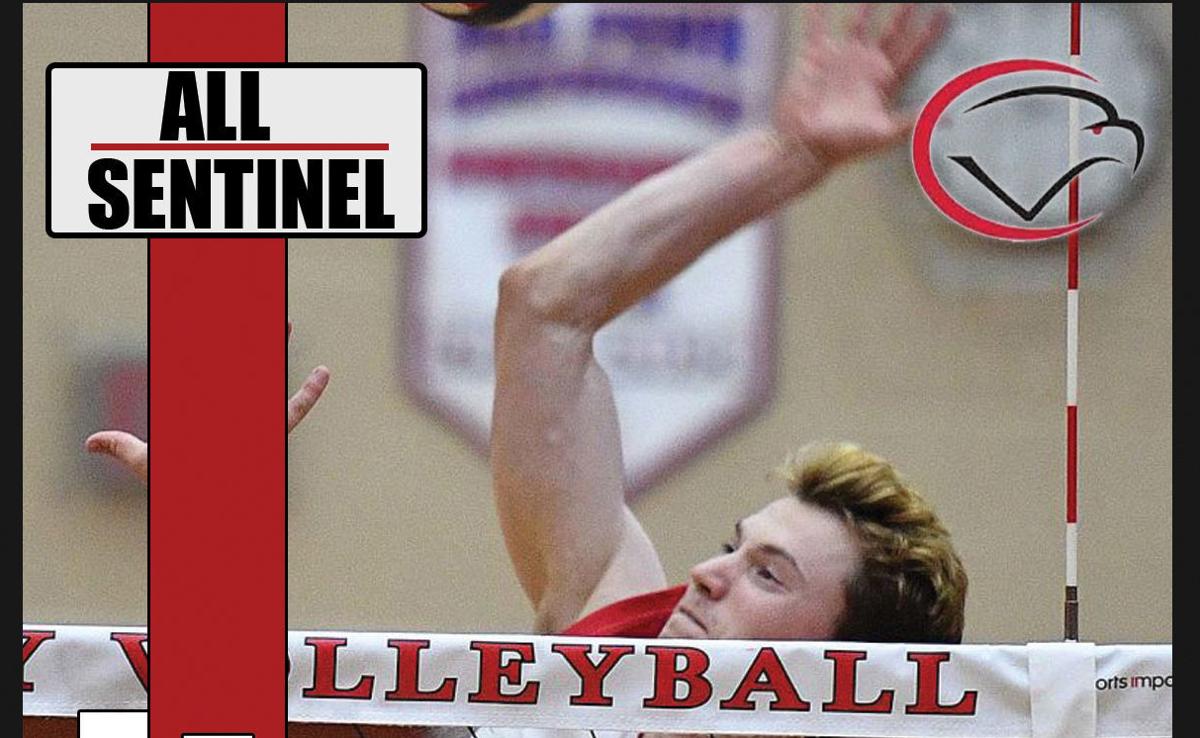 Player of the Year
Blake Liprando, sr., OH, Cumberland Valley — After surpassing 1,000 kills in his senior season (1,213 to be exact), who else better to represent MVP than Liprando? In his final season with the Eagles, the St. Francis University commit had 128 aces, 64 blocks and 165 digs at the end of his career. The Eagles went unbeaten in the regular season and fell just shy of a District 3 title. 2018 All-Sentinel POTY.
Coach of the Year
Terry Ranck, Cumberland Valley — Ranck morphed his team into one of the most dominant once again this season. His Eagles captured the Mid-Penn Commonwealth crown with an impressive 12-0 (16-0 overall) and took that momentum into the postseason, remaining undefeated until falling in the District 3 Class 3A semifinals to Central York. CV finished fourth in districts and made an appearance at states.
First Team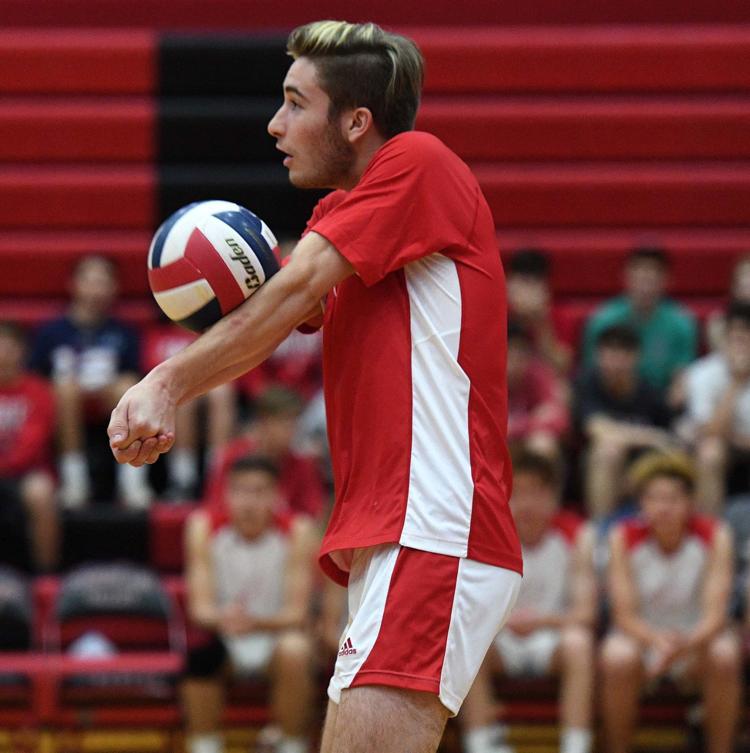 Jesse King, sr., L, Cumberland Valley — King finished his final season with the Eagles leading the team in digs with 313. He had 17 assists, 19 aces in the 2019 season and accumulated 631 digs in his career. 2018 All-Sentinel First Team.
Sam Briggs, jr., S, Cumberland Valley — Another key part to the Eagles' success was Briggs with his 662 assists for the 2019 season. He still has another year to go, but he'll be working with a far different cast after several big pieces graduated.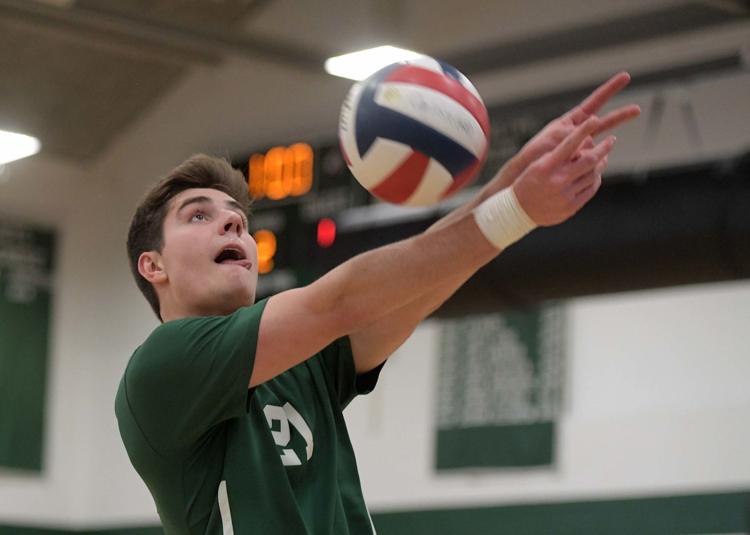 Sam Candland, sr., OPP, Carlisle — Candland was an all-around player for Carlisle, proving indispensable as the Herd try to hang on against some talented division foes. He ended his final season with 279 kills, 55 aces, 52 blocks and 181 digs. 2018 All-Sentinel First Team.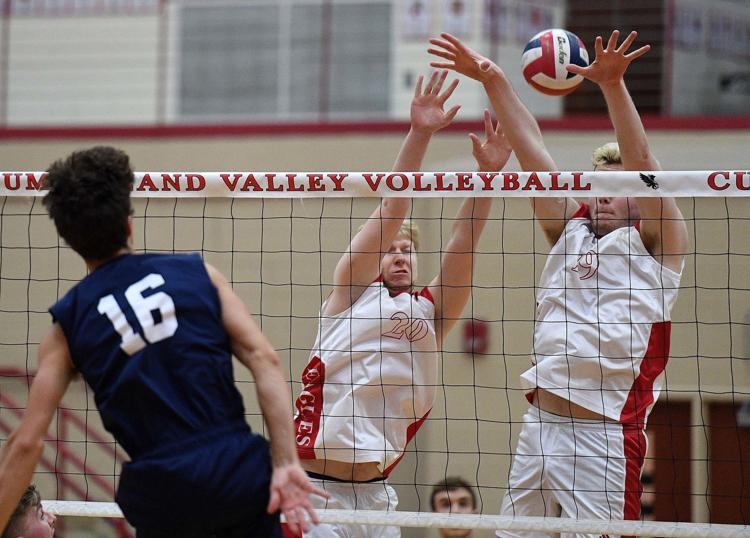 Iaon Spangler, sr., MH, Cumberland Valley — Spangler is an all-around player for CV, dabbling in a little bit of everything. His final year in red included 92 kills, 31 blocks and 11 kills. He had 36 blocks for his career.
Collin Diehl, sr., MH, Carlisle — Diehl was one of the best up front for the Thunder Herd, putting up 114 kills, 51 blocks and a .259 hitting percentage in his last campaign for the green and white.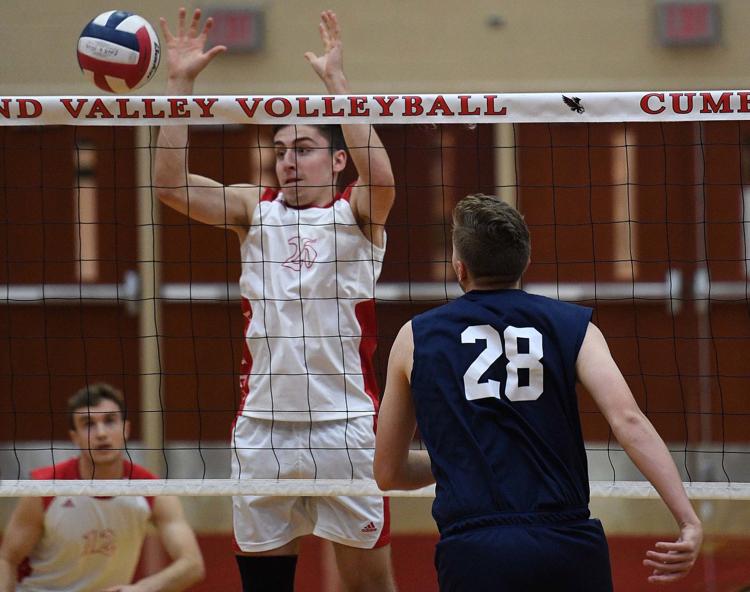 Dylan Buzalka, sr., MH, Cumberland Valley — Like Spangler, Buzalka proved a versatile piece on the county's top team and the only one to make the playoffs. He ended his senior season with 115 kills and 28 blocks, and his career with 161 kills and 45 blocks. 2018 All-Sentinel Honorable Mention.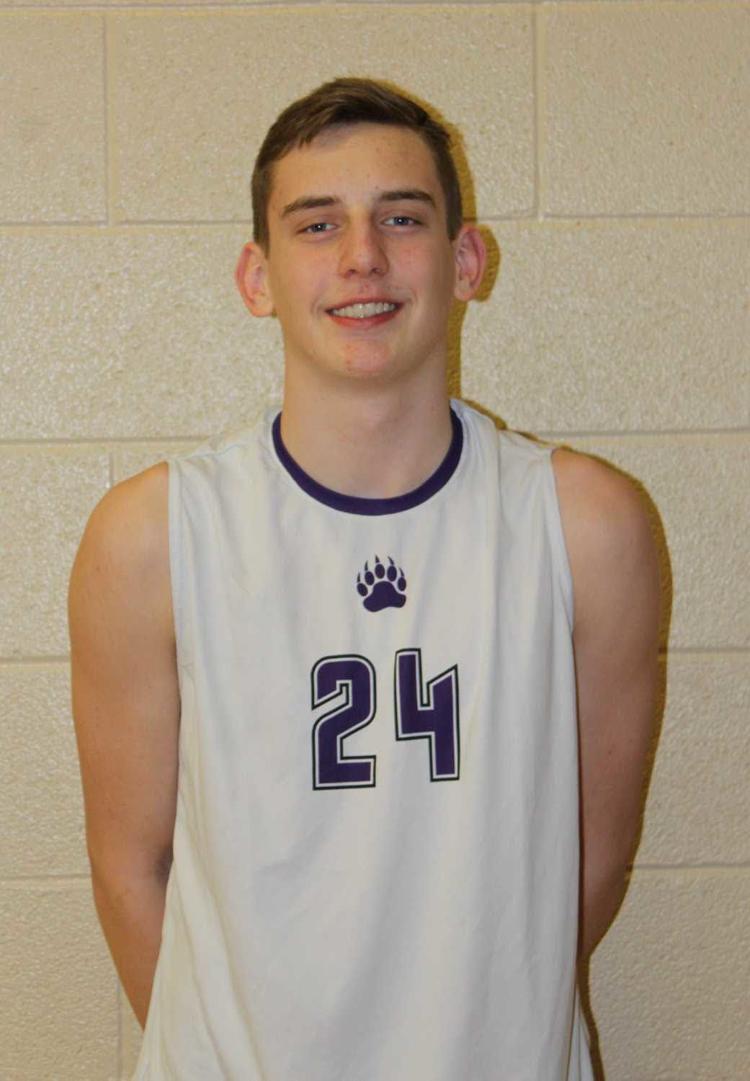 Jacob Hamm, so., OH, Northern — Hamm was one of the best players in the area, and the Polar Bears have him for another year. He ended his sophomore season with 181 kills, 86 digs, 37 aces and 18.5 blocks.
Honorable Mentions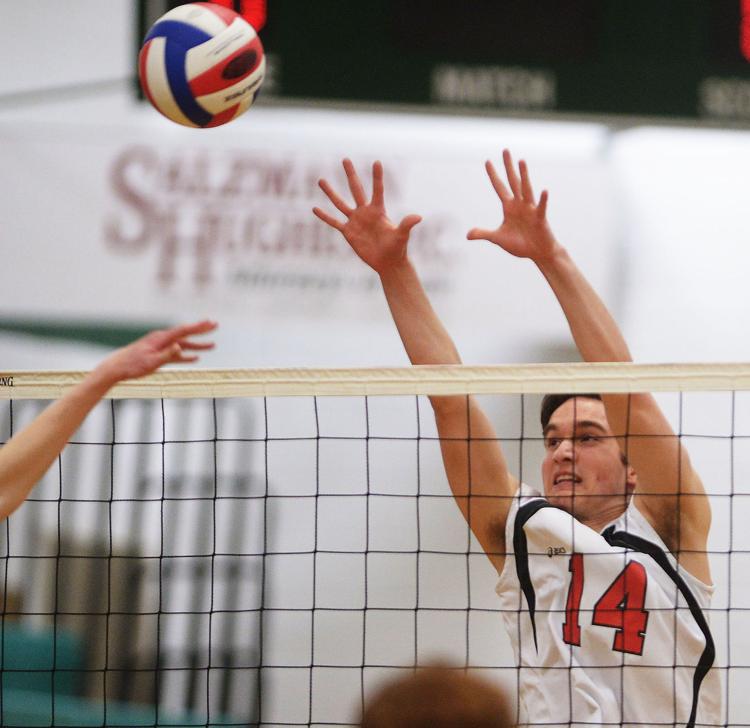 Josh Dellinger, sr., MH, Carlisle; Hayden Edwards, sr., OH, Carlisle; Xavier Kellam, sr., S, Carlisle; Kieran Smithmyer, sr., OH, Carlisle; Ben Hughes, sr., MH, Carlisle; Kyle Lehman, sr., OPP, Cumberland Valley; Bryar McAllister, sr., OH, Cumberland Valley; Maurice Clark, Cedar Cliff; Ryan Long, jr., MB, Red Land.
Card produced by Joshua Vaughn.
All-Sentinel teams are selected by the sports staff at the end of each season with the input of area coaches as needed. Stats and information provided by the teams or from the information provided to The Sentinel throughout the year.
Provided photos: Northern's Jacob Hamm (Erin Seltzer).
Email Mallory at mmerda@cumberlink.com or follow her on Twitter @MalloryMerda
Get in the game with our Prep Sports Newsletter
Sent weekly directly to your inbox!