Volleyball doesn't present as much of a problem with close contact as some other sports, but socially distancing guidelines, especially outsid…
To say Julie Nightwine's four years at Stevenson University studying nursing and winning four straight volleyball MAC championships was hardly…
Any spring sports seniors who would like to participate in our senior day recognition can fill out the Google Form we have provided a link to.
From Players of the Year to First Team picks, here are all of our All-Sentinel fall awards for football, soccer, field hockey, volleyball, gol…
Katie Sajer led Trinity to their first District 3 title and first PIAA semifinals appearance. She graduates as the All-Sentinel Player of the …
The Mid-Penn Conference released its all-star teams, voted on by coaches, for football, soccer, field hockey, girls volleyball and golf.
North Penn-Liberty's outside pair of Maddison Minyo and Charisma Grego fueled a 3-0 sweep of Trinity in the state semis, ending an unprecedent…
A nail-biting 3-2 win over Central Cambria and a much more relaxing 3-0 sweep of St. Basil Academy has Trinity girls volleyball in uncharted t…
Tuesday's PIAA semifinal sites and times are set for Trinity girls volleyball and Camp Hill girls soccer.
Trinity advanced to the PIAA Class 2A semifinals for the first time in program history thanks to excellent serve-receive and a dominant third …
The PIAA quarterfinals for soccer, field hockey and girls volleyball kick off Saturday.
Four Sentinel-area teams — Camp Hill girls soccer, Boiling Springs and Northern field hockey, and Trinity girls volleyball — remain in states.…
SILVER SPRING TOWNSHIP — Trinity girls volleyball was well on its way to a smashing state playoff debut Tuesday, seemingly headed toward a swe…
ROYERSFORD — Senior Cara Shultz is such a dynamic force on the volleyball court, it's easy to become mesmerized by her powerful kills and leth…
Ten Sentinel-area teams are playing in Tuesday's state tournament. PIAA released the matchups, times and locations for nearly every matchup Su…
DALLASTOWN — The intensity level was a bit more amped than usual in the Dallastown High School gym during the District 3 Class 2A volleyball c…
DALLASTOWN — Central Dauphin (14-5) and Cumberland Valley (14-4) were both guaranteed PIAA girls volleyball tournament berths.
Trinity coasted to a 3-0 win Thursday over Middletown to clinch a spot in the District 3 Class 2A championship Saturday. The Shamrocks (No. 1,…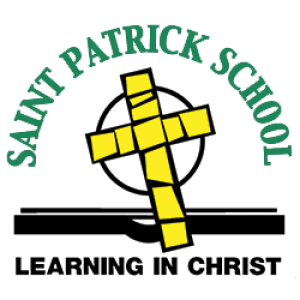 Giesswein Plastic Surgery
HEMPFIELD — Cumberland Valley pulled a slight upset Tuesday night to earn their way into the PIAA volleyball tournament and continue their run…
Katie Sajer led Trinity to a 3-0 sweep of Bermudian Springs on Tuesday and a District 3 Class 2A semifinal appearance. The Shamrocks' hitter p…
Cumberland Valley didn't have much trouble against Lower Dauphin in the District 3 Class 4A opener, rolling to a 3-0 sweep Saturday. Izzy Reis…
It's not every day that a volleyball team can add a 6-foot-4 middle blocker who's fresh off a state championship run.
The District 3 volleyball brackets were released Saturday, and the local highlight is Class 2A 1-seed Trinity.
Amber Martin, Tianna Jackson, Brittany Martin and Sarah Fink all had seven kills, but Shippensburg fell to visiting James Buchanan 3-2 Thursda…
Big Spring exacted some revenge against rival Boiling Springs, evening the season series in Mid-Penn Colonial play Wednesday with a 3-0 sweep …