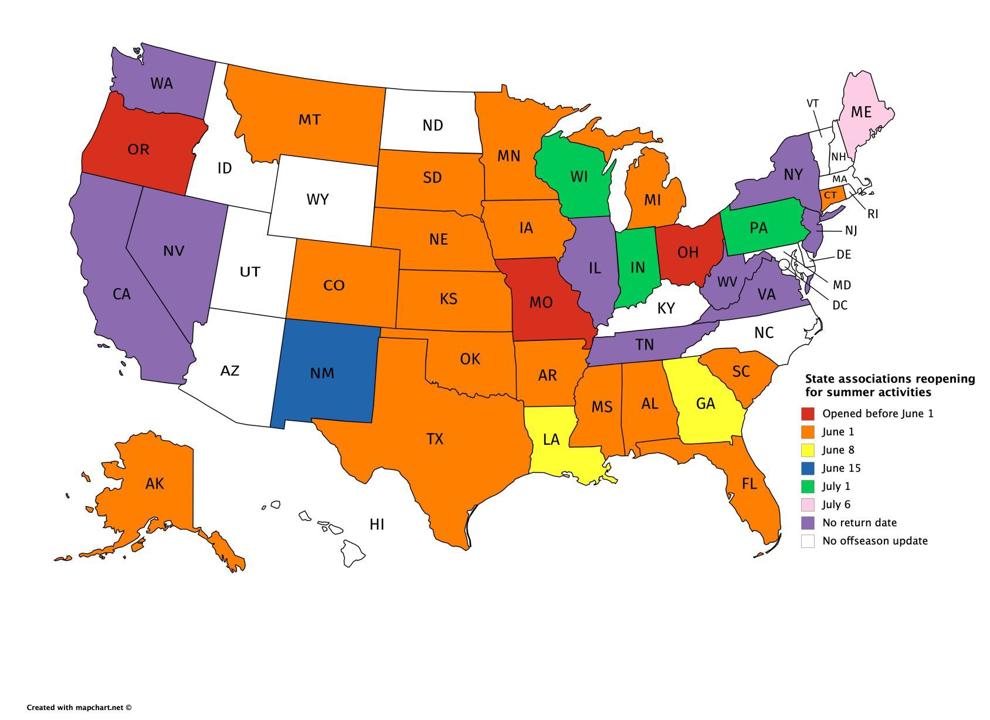 Throughout the coronavirus pandemic, countless people, businesses and organizations have been affected. Lives have changed, and likely forever.
The sports world wasn't spared as everything from professional, college, high school and even international sports were shut down in a response to COVID-19.
High school athletes, coaches and fans around the country are itching to get back to the games they love, and some are getting that wish sooner than expected.
Every state throughout the U.S. has different protocols as to how each is reopening its economy, and in most cases, athletic associations have followed suit. This is an in-depth look at how three states, which span the country and the playing field of reopening, compare in the world of sports.
In a joint effort, three high school sports editors from Pennsylvania, Colorado and Alabama compared how their respective states got to this point with no high school sports and what the path forward looks like.