Joey Cuomo was a "late-bloomer" on the recruiting scene when he pitched for Cumberland Valley baseball.
The left-handed pitcher was shorter than most pitchers his age and his fastball barely scratched 80 miles per hour. And he wasn't one of the many players around the country competing in major showcase tournaments run by companies like Perfect Game. 
So, Cuomo worked with what he could, capturing video of himself using the recently released slow-motion feature on his iPhone to send video to college coaches. 
"Mine was not typical for kids of my era, I guess you could call it," Cuomo said of his recruiting journey. "I didn't go through the showcase route, I wasn't playing a lot of tournaments. I played with some travel teams, but I was a definition late-bloomer. My stuff wasn't going out there to flash the radar gun or wow someone who was just looking. I focused more on my teammates and the career I did have instead of the career I didn't."
Cuomo's love for baseball came from playing and its numbers. He was the kid on the team who kept an eye on the district power rankings, which were determined by a complex formula involving a team's wins and losses and those of its opponents, and could tell CV head coach Levi Mumma what it would take for the team to finish with a certain seed in the District 3 playoffs.
So, he took his love for the sport into college, forgoing playing to go to West Virginia University when he graduated from CV in 2016. It took only three years for Cuomo, who was the Mountaineers baseball team's volunteer student manager, to graduate with a bachelor's degree in applied mathematics and statistics.
Now, Cuomo is the director of player development and camp coordinator for the Mountaineers, putting his love for baseball and statistics to work.
"I'm working on assisting the staff in any way that I can, specifically in the director of player development role and working in analytics and spearheading that," he said.
Cuomo is not directly involved with recruiting, but he's heard from other Mountaineers coaches how recruiting has been impacted by COVID-19. 
In-person recruiting, interviews and scouting have been all but shut down since March. It has forced teams like Cuomo's Mountaineers and, more locally, Shippensburg University, to rely more on video and analytical tools to scout players than ever before. 
Two such resources, Rapsodo and Trackman, have grown in usage and popularity in pro baseball, major college programs and in some circles of the high school showcase circuit. 
Rapsodo is a collection of devices that can track hitting and pitching. For example, Rapsodo for pitchers is a "tracking device that analyzes spin rate, velocity, movement, command, and provides the ability to break down mechanics." Its video provides immediate feedback and stats to help pitchers and hitters make adjustments. Trackman, on the other hand, is a "3D Doppler radar system that precisely measures the location, trajectory and spin rate of hit and pitched baseballs."
Stats from both, along with video, have helped college coaches get a better understanding for where a player is in their development.
"If we can get Rapsodo and Trackman data from prospects, that's always beneficial," Cuomo said. "It just gives you [the ability] to make those better comparisons, I feel like, to where guys are. You can track development a little bit better than just watching video or watching them play. It's really just an aide to confirm what you're seeing and confirm that, 'Hey, this guy is really outstanding.'
"There's a huge influx of data and metrics," Shippensburg head baseball coach Matt Jones said. "Kids are making videos — all of those companies have app versions where it can connect to the machine that's collecting the data. From that standpoint, a lot of kids are educated on what they're doing."
And now with the pandemic, platforms like Rapsodo and Trackman have become even more important for coaches and recruiters. According to Cuomo, WVU head coach Randy Mazey and assistant coach/recruiting coordinator Steve Sabins used to travel to "20-something odd states" or more to see prospects.
Now, the coaches have to rely on video and stats submitted from platforms like Rapsodo and Trackman.
Seeing prospects in person allows coaches to see "how they act in a game," according to Jones. Video doesn't necessarily allow a coach to get insight on a prospect's personality or demeanor.
Jones also doesn't want to fall into a trap. The analytical tools can show how fast a pitcher throws and what their spin rate is on a fastball (the number of times the ball rotates per minute), but if that prospect is simply trying to throw harder or with more spin, it doesn't necessarily translate to success on the diamond. Can the player handle adversity? Is he accurate with that high-spin-rate fastball?
"Look, the data is awesome, and I'm not a data naysayer in any sense," Jones said. "[But] can that guy help us get back to the World Series?"
For Shippensburg, there is no going back. Jones said their increased use of these technologies is here to stay, even when the pandemic ends. The human side of recruiting will continue to be important, but the pandemic has forced the Raiders to adopt technology for recruiting at a faster rate. Jones doesn't see that going away.
Cuomo believes that the continued use of Rapsodo and Trackman will be beneficial to prospective athletes. 
"I think it's really opened the door to being able to develop players, at least, a little more scientifically," he said. "More time than not I think what [WVU coaches] see on our guys, this just confirms the change. When a pitcher makes an adjustment, you can look down and, you know, you saw the pitch and now you can look down and confirm, 'OK, it wasn't just my eyes wanting to see the adjustment, he actually made the adjustment.'
"I think it's been great as a verification system and it's just opened the door to an approach towards development."
Mechanicsburg Football 1.JPG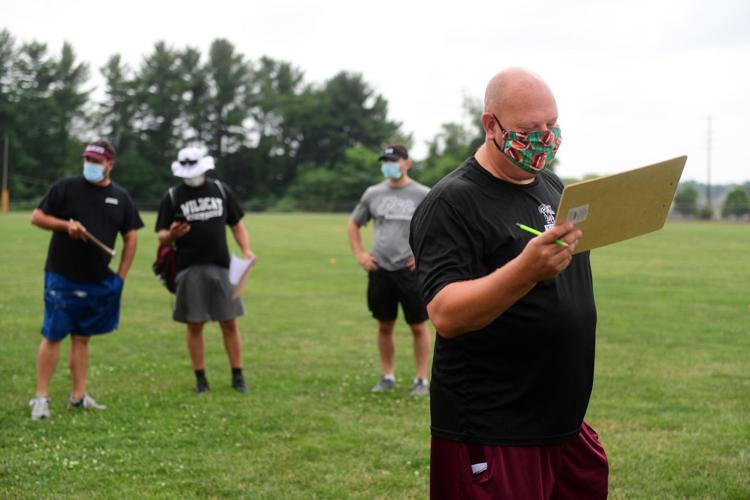 Mechanicsburg Football 2.JPG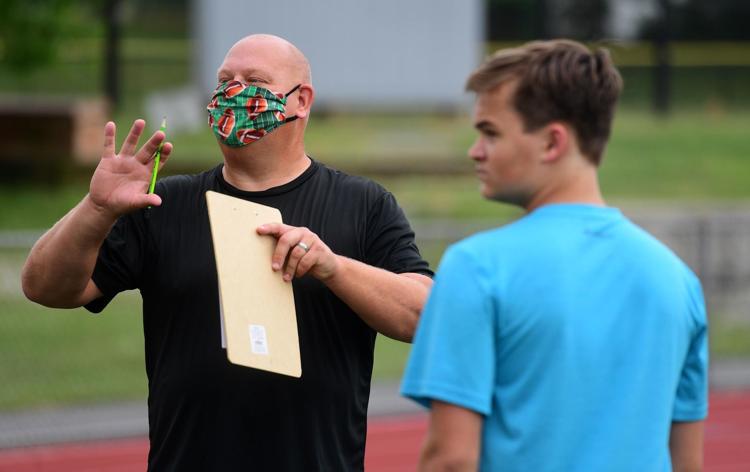 Mechanicsburg Football 3.JPG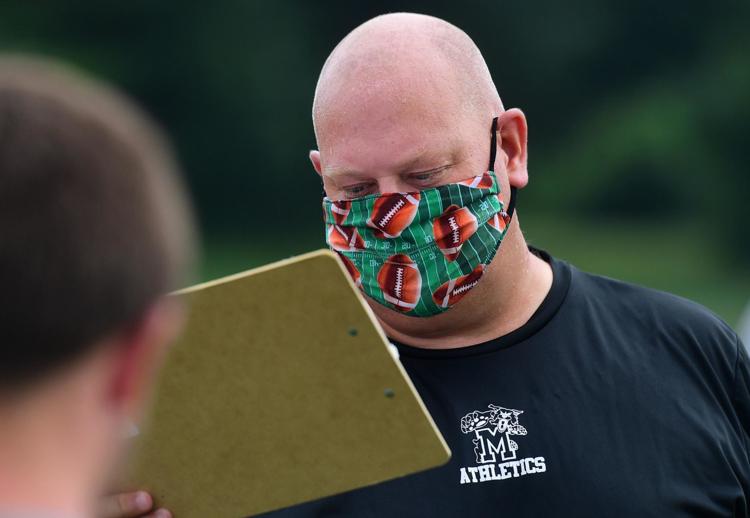 Mechanicsburg Football 4.JPG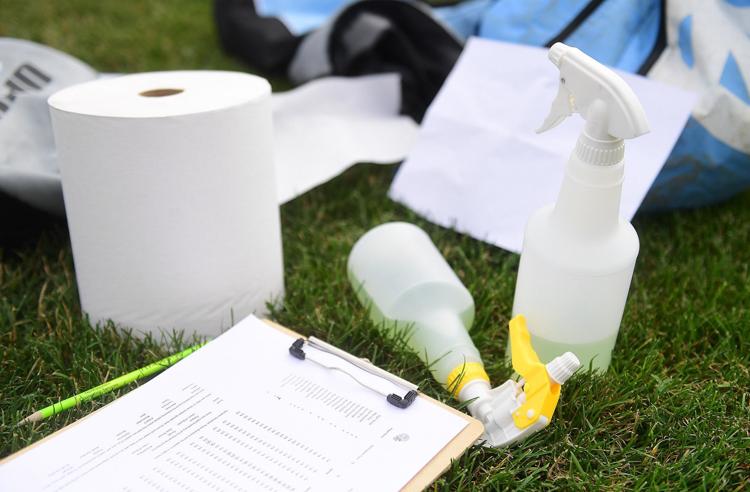 Mechanicsburg Football 5.JPG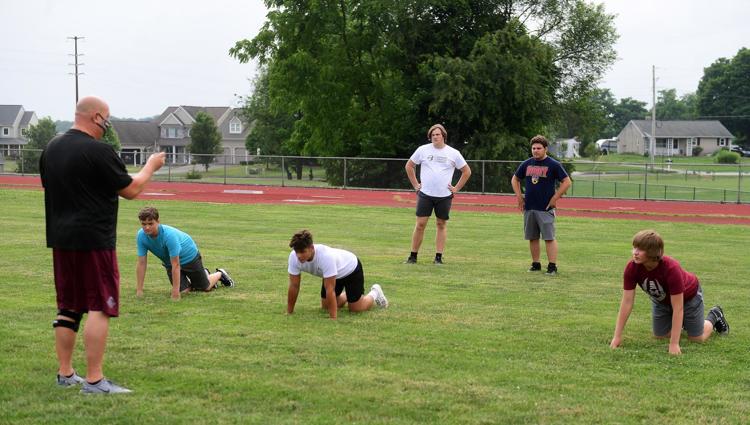 Mechanicsburg Football 6.JPG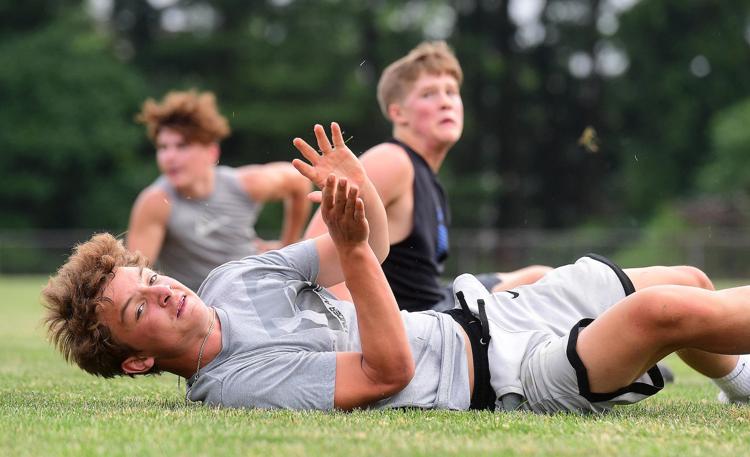 Mechanicsburg Football 7.JPG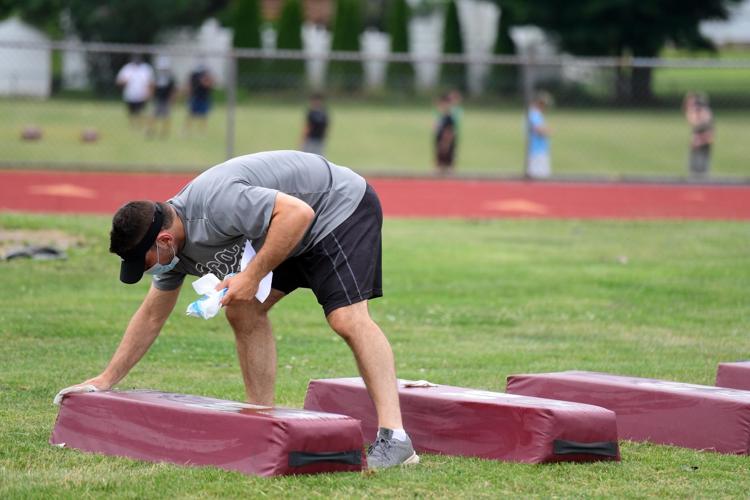 Mechanicsburg Football 8.JPG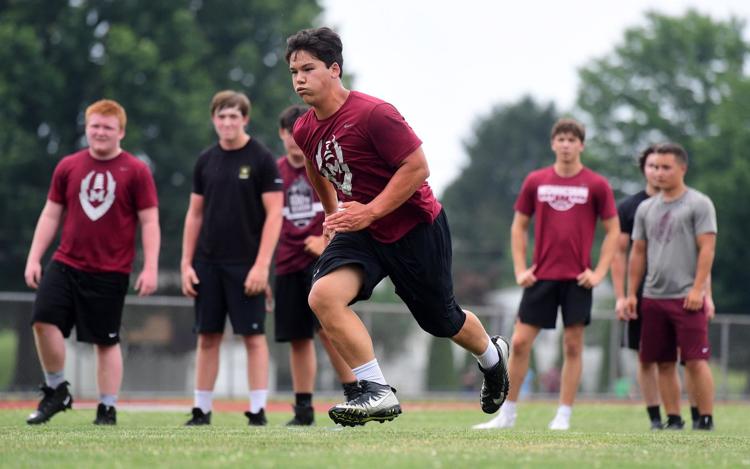 Mechanicsburg Football 9.JPG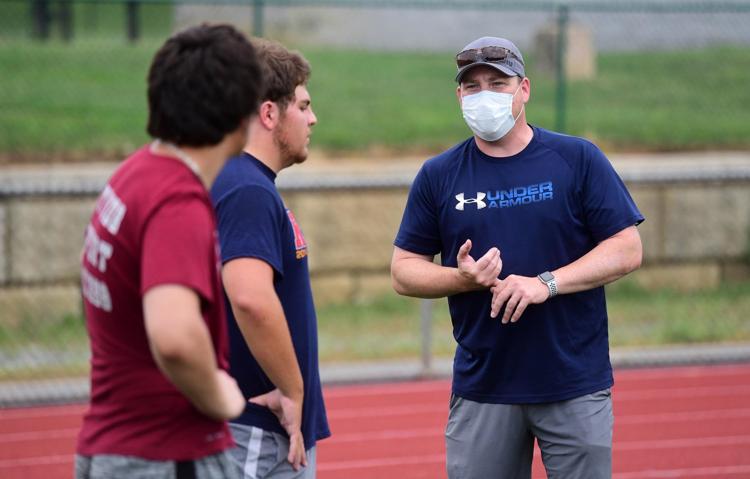 Mechanicsburg Football 10.JPG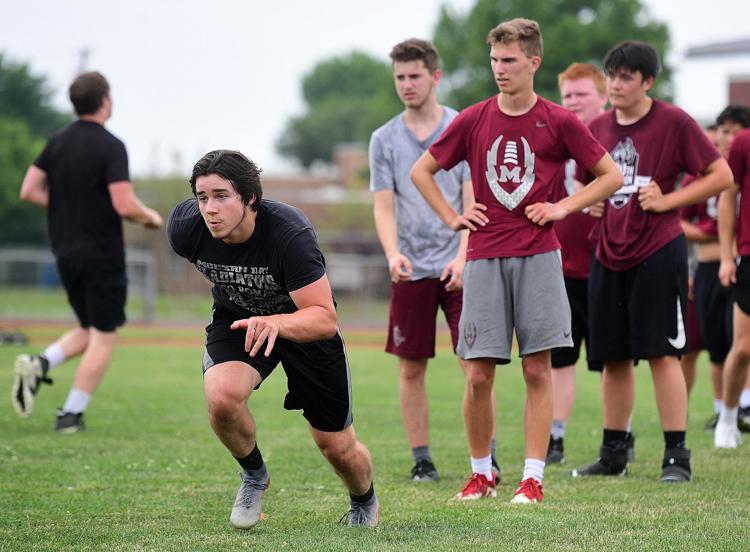 Mechanicsburg Football 11.JPG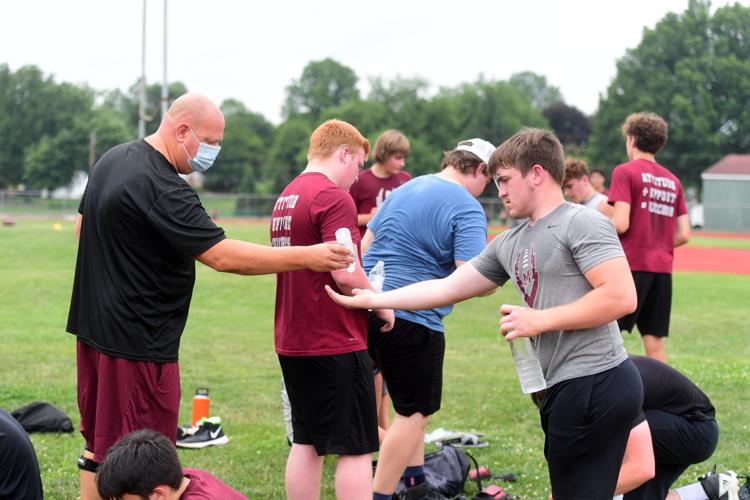 Concerned about COVID-19?
Sign up now to get the most recent coronavirus headlines and other important local and national news sent to your email inbox daily.