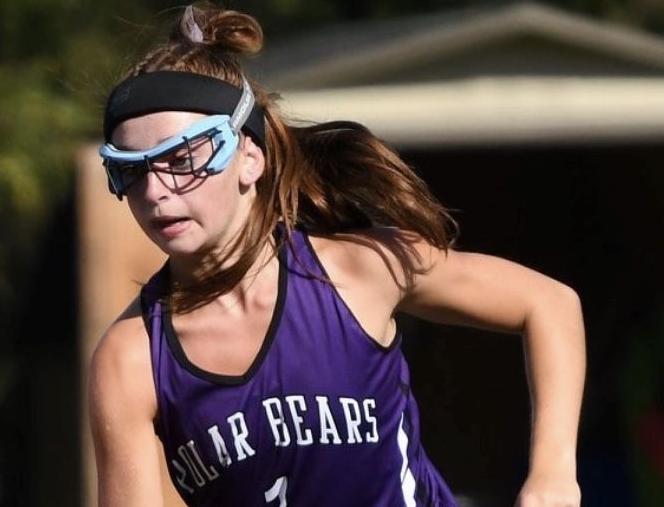 Sometimes Emma Rosensteel said she feels weak. Sometimes she feels like she just wants to take a month or two off.
These are common occurrences for those with depression, and the rising senior knows far too well about what comes along with it.
Everything seemed to be going well for Rosensteel as a young child, a bouncing elementary school kid dabbling in soccer and field hockey.
That is, until something felt out of place in the sixth grade. She began to put a wall up around her, she said, and it was hard to let her guard down or let anyone in. She said her time in sixth grade kind of ruined her trust in people.
"In the sixth grade I had a lot of issues with my friends," she said. "I was pretty upset at that time."
Small issues started a snowball effect for Rosensteel, who went through one of the darkest times of her life during her freshman year of high school. The day before Christmas was the worst day, according to Rosensteel.
"I literally felt like I couldn't hold on anymore," she said. "I felt alone, broken, I felt like God was against me and I just didn't want to be here anymore, honestly."
Rosensteel was diagnosed with depression during this time. Depression, categorized as a mood disorder, "causes severe symptoms that affect how you feel, think, and handle daily activities, such as sleeping, eating, or working," according to the National Institute of Mental Health.
Soon after her 'darkest day' during Christmas, her parents began seeking help to start working through the problems she was facing. Emma's mom Krista, who is a teacher, knew the warning signs to look out for because of having to keep an eye on her own students. They finally sought out a therapist when Emma asked for help.
"Strangely enough, I noticed things weren't quite right with Emma when she stopped singing," Krista said. "For years, Emma would spend hours in her room singing and playing the ukulele. The high school musical held its auditions soon after field hockey had ended and she wasn't interested in trying out anymore. She began having trouble sleeping and seemed hyper sensitive to any situation around her. She would obsess about anything anyone said to her. She started sitting by herself at tournaments between games. Only to find out later that she was going over all of her mistakes in her head, over and over again as she waited for the next game to start.
"And then we noticed that she was quiet. Really quiet. She was no longer singing."
Emma didn't have suicidal thoughts during this time, but she did say she "felt weak," felt like she couldn't be put under any more stress and wanted to "disappear for a month."
She said the start of therapy was still pretty dark for her since she had to talk through everything and bring everything that she was keeping inside to the surface.
"When I was first going through it I felt really alone and didn't really tell my parents what happened," Emma said. "It was kind of a relief knowing it was definitely something. I didn't know a thing and it was really scary because I was like, 'What's happening? Why am I so upset? Why do I not have interest in anything?'
"But then when I got diagnosed, it was like, 'I'm gonna be OK. I have the medicine now.' It was definitely a relief knowing what it was."
Shoulders to lean on
Emma's parents, Marcie Frey and her friends tried to be that support system that she needed to help guide her back to happiness again.
Frey, Northern's field hockey head coach and Emma's fourth grade teacher, tried to help guide her through her athletics. Emmal started out playing soccer in elementary school, but one too many concussions forced her to switch sports — something Frey was happy about.
"She kept telling me that she wanted to play soccer when she got to high school and I was kind of like, 'Well, I don't know. You should give field hockey a chance when you get older,'" Frey said.
Emma started playing club field hockey, first with Central Penn Field Hockey Club and more recently X-Calibur Field Hockey in Pottsville. Everyone on the field and off worked with her to try and make day-to-day life more positive.
She was named a varsity player for the Northern field hockey team in her freshman year, and Frey, who built a relationship with Emma's parents starting in the fourth grade, was notified of some of the struggles to keep an eye out for on the field.
"She's very humble, but very tough on herself, so you have to keep her encouraged and keep her head up when she makes mistakes," Frey said. "The first two years, it was definitely more frequently [when she would leave the field with her head down]. Just to help her gain a perspective that this is a growing process."
"Emma needed to learn to trust that no matter what happened, no matter what mistakes were made on or off the field, that we still loved her and were proud of her," Krista said. "It was a long process."
Her friends, most of whom had been made through club field hockey, began to listen to Emma when she came to them with problems or was struggling.
"When I'm upset they're right there talking with me and supporting me," she said. "They just know that I'm the type of person that needs to get everything out and talk about it, and they always have an open ear to everything. Having those best friends — it's the greatest feeling knowing that I always have someone there for me."
And even though field hockey is a huge part of Emma's life in the present, quitting the sport crossed her mind freshman year before she sought therapy.
She got the help she needed to keep going with it after a visit to X-Calibur two years ago.
"When I went to X-Calibur two years ago, I wasn't sure that I would even keep playing hockey because I was at such a low point in life," Emma said. "But I owe a lot to my coach, Brian Hope, for working with me, believing in me and getting me to have trust in myself again. It allowed my mental health to get better and I found the love for the game again."
"With her club change at the beginning of the indoor season her sophomore year, she learned that mistakes could be accepted, encouraged and forgiven," Krista said. "She learned to work through the mistake on the field instead of carrying her mistakes around with her all day. Her coach told her, 'It's not that you miss the ball, it's what you do after you miss that matters.'
"It was a huge mental shift that changed everything. Literally everything."
Still struggling
Although Emma has found ways to keep her spirits up and her mental health in check, the COVID-19 pandemic has taken a toll on her depression and anxiety issues.
The PIAA canceled winter championships and the spring season in April. This week, the PIAA approved plans to continue on with the fall season but provided schools opportunities to delay the start of their seasons. The Sentinel reported Thursday night District 3, which Northern plays in, is sending a survey to member schools to potential decide whether to delay fall sports as late as Oct. 5. The WPIAL announced a delay Thursday, 24 hours after the PIAA board meeting.
For Emma, everything is thrown out of whack with so much uncertainty surrounding her final high school season.
"It's my senior season, I want it so bad," she said earlier in July. "Everyone always talks about that senior night you get, and it's going to be hard on me because I've played field hockey for so long and I want that senior night. It definitely stresses me out like crazy. I'm a person that needs to get outside and I need to play field hockey. I couldn't do anything except stay home, and I kept hearing the bad news from my mom telling me what was going on — and I'm also the type of person that needs to know what's going on every second of every day.
"It was so hard just sitting at home not being able to do what I normally do. Then I get into a bad habit where I just sit and overthink everything."
Emma said she still has episodes every once in a while where she kind of feels like she isn't good enough, but says they haven't been as bad as the time during her freshman and sophomore years of high school.
"I think in the back of her mind, she worries about the high school season being cancelled, but is trying to take life slower and control what she can control," Krista said. "So she's continuing to plan for the season as if it's going to happen. She's working on the warm-up music. She's thinking about playing with her high school teammates one more time. She's thinking about senior night. She's thinking about the speech she will finally give at the banquet."
When restrictions on sports were lifted by Gov. Tom Wolf June 10, Emma found an outlet to deal with the added stress by continuing to play the game she loved through her club team.
And it seemed to be helping.
"She's been doing workouts with a trainer and was able to find field hockey outlets through contacts," Frey said. "It was one way for her to be able to deal with it — by playing it."
"[My Northern teammates and I] talked a little bit and met up a few times to do running and stuff, so we've been talking about the season because we're all trying to be optimistic about it and just trying to look at the positive side," Emma said. "So, we're all looking at the positives of everything right now."
Keeping her chin up
Emma continues to look at the bright side of things to help cope with the ongoing struggles of depression and anxiety.
"There are periods of a couple of days where I will just cry and feel like there's not a point anymore," she said. "I feel like it's the end and I feel so dark and sad. But, I have so many episodes that I have to remember that I'm always going to get out of this, there are so many people around me.
"When I first had my trauma incident, it was really, really bad. I didn't think I was going to get out of it. That was the hardest part of my life, and now I look back on it and think, 'There's nothing that's going to be as hard as that.'"
She committed to Louisville on her birthday in October 2019, and doing that helped take an enormous weight off of her shoulders.
"Everyone always talks about how hard junior and senior year is because of college, and now I can just relax and focus on schoolwork instead of figuring out what college I want to go to and what I want to do with my future," Emma said. "Everything is now already set for me and I can relax and enjoy my last two years of high school because I know ninth and 10th grade were really hard for me. Now I can just enjoy my final years and have the best time of my life.
"I chose Louisville because it is the perfect atmosphere. It literally feels like home. The coaches are literally my family, I feel safe there and the teammates just feel like my family."
With the fall season still on the horizon, Emma has something to look forward to and try to keep her mind off of the stresses that come with living through a pandemic. She's keeping her head up and she continues to tell herself that she isn't alone when she goes through an episode.
And she wants everyone else to know that, too.
"You are not alone. Whenever I was struggling with everything I was so alone and I felt like no one was feeling this way. But, it's totally the opposite," she said. "There are so many girls and guys out there who are struggling with the same issues you are. The best thing to do is just talk to people, because when you get it out and talk to people about how you're feeling, you realize that you're not alone and you have people around you to support you and be there with you.
"Just remember there's always a light at the end of the tunnel and you'll get through it."
Although the depression and anxiety will likely stick with Rosensteel for the rest of her life, she is still trying to get through her mental health struggles with perseverance.
"Emma had gained back most of her lost confidence and has begun to feel comfortable with who she is," Krista said. "She is very outgoing, loves new situations and meeting new people. She laughs freely. Still beats herself up on occasion, but she has also learned to give herself grace when needed."
Mechanicsburg Football 1.JPG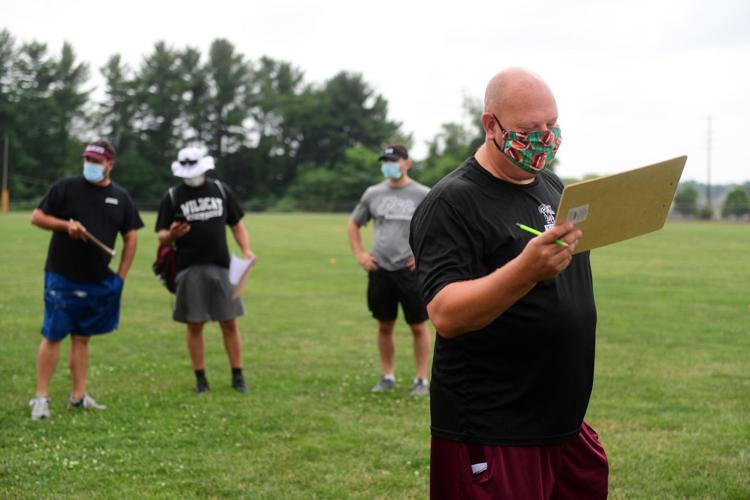 Mechanicsburg Football 2.JPG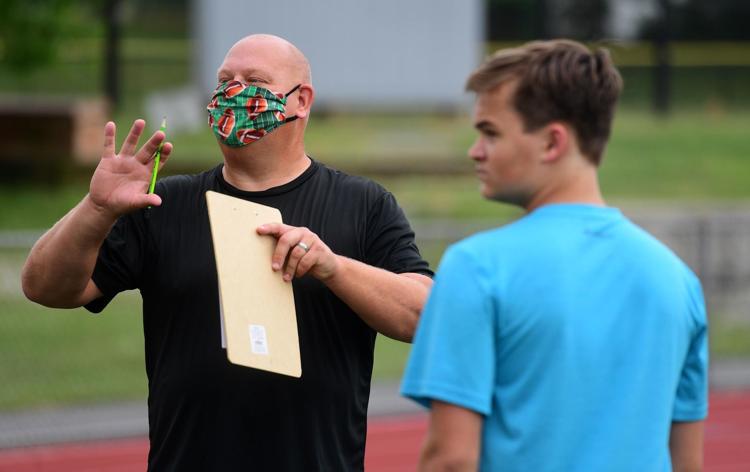 Mechanicsburg Football 3.JPG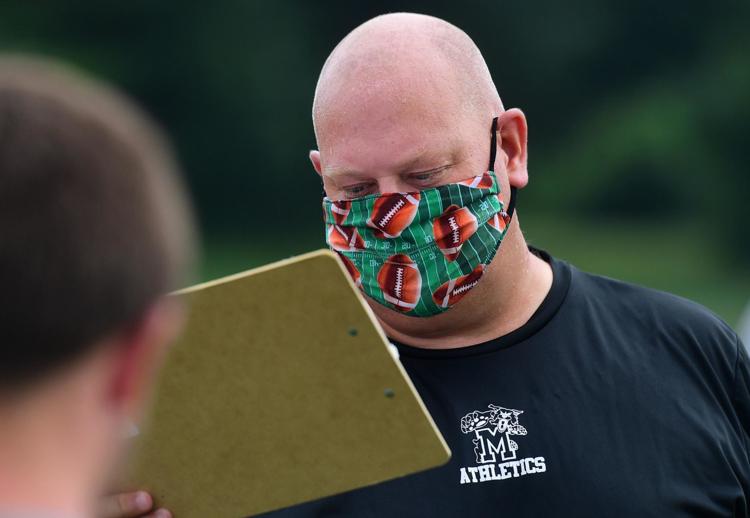 Mechanicsburg Football 4.JPG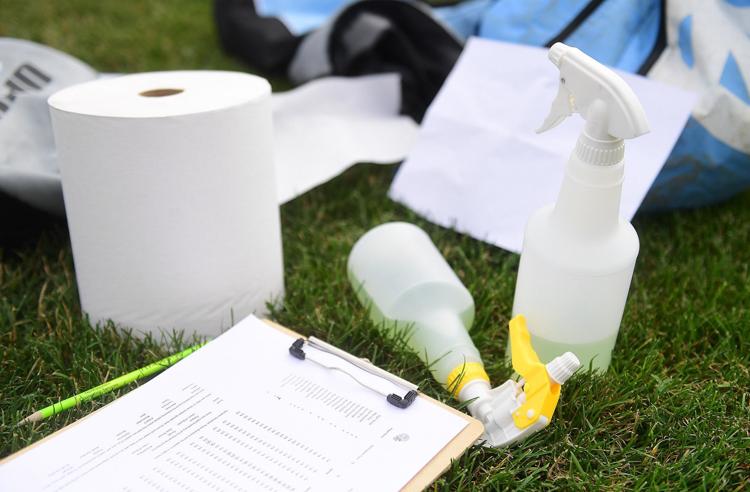 Mechanicsburg Football 5.JPG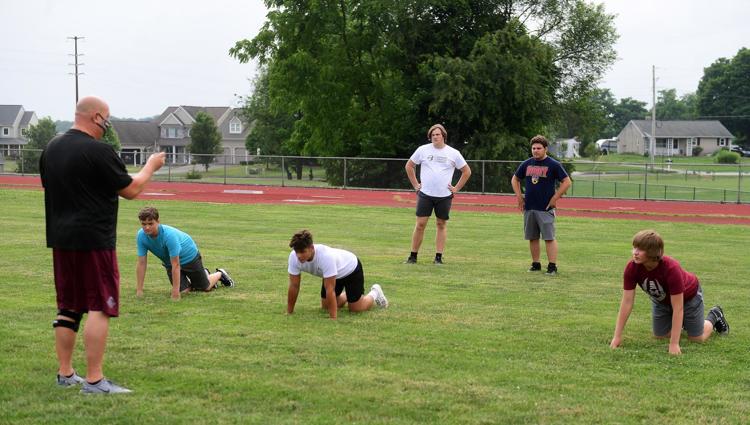 Mechanicsburg Football 6.JPG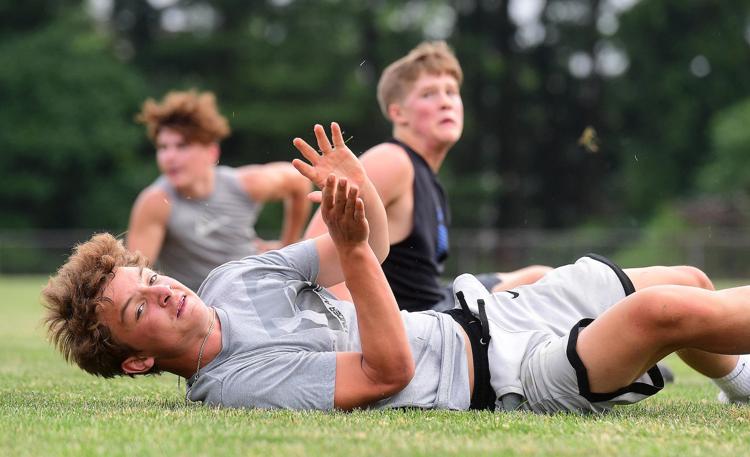 Mechanicsburg Football 7.JPG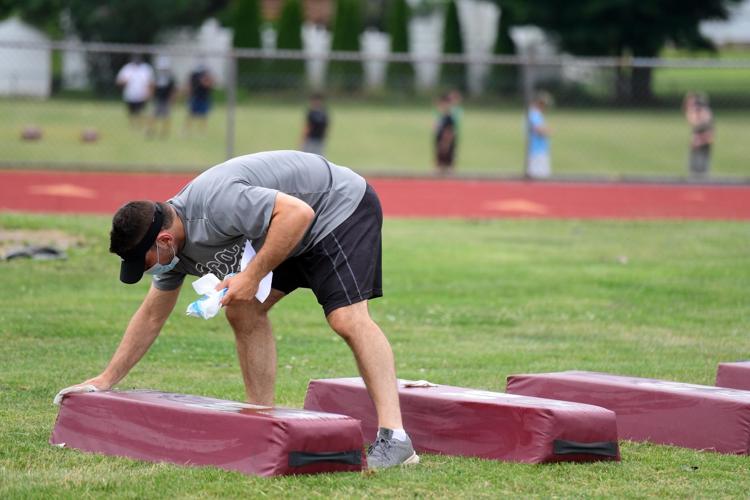 Mechanicsburg Football 8.JPG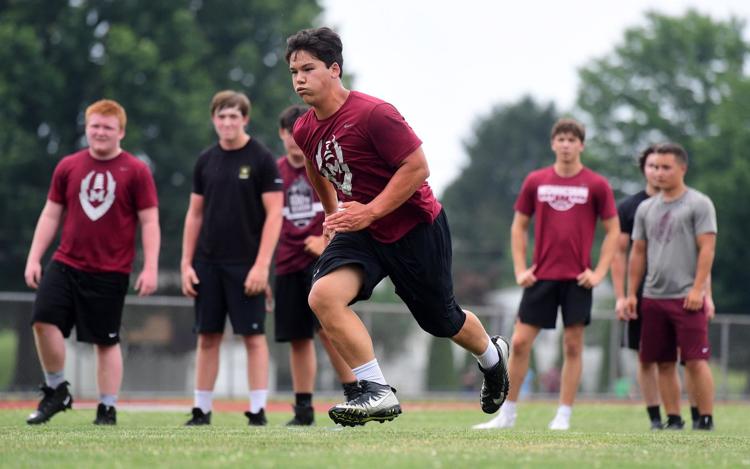 Mechanicsburg Football 9.JPG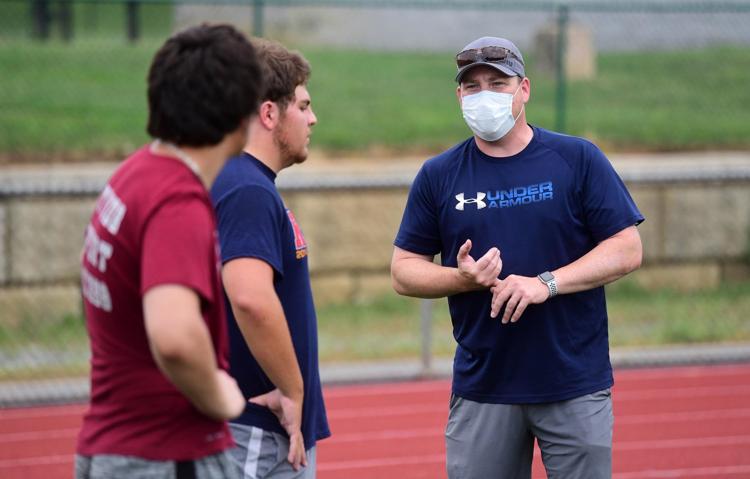 Mechanicsburg Football 10.JPG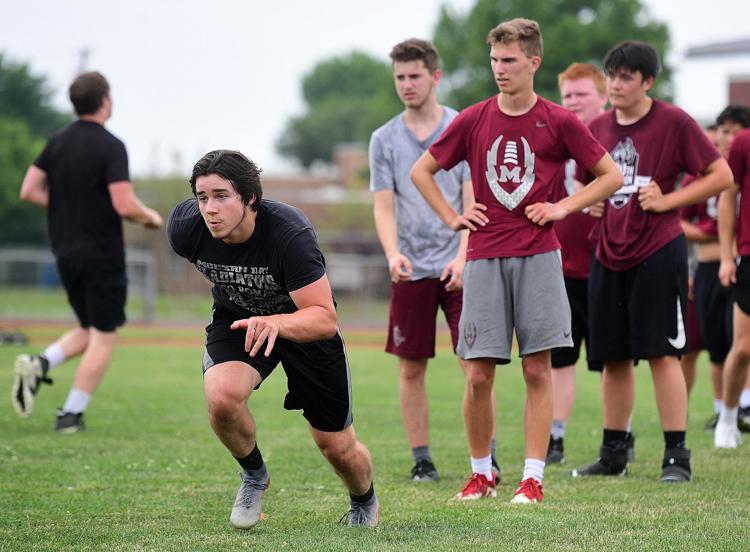 Mechanicsburg Football 11.JPG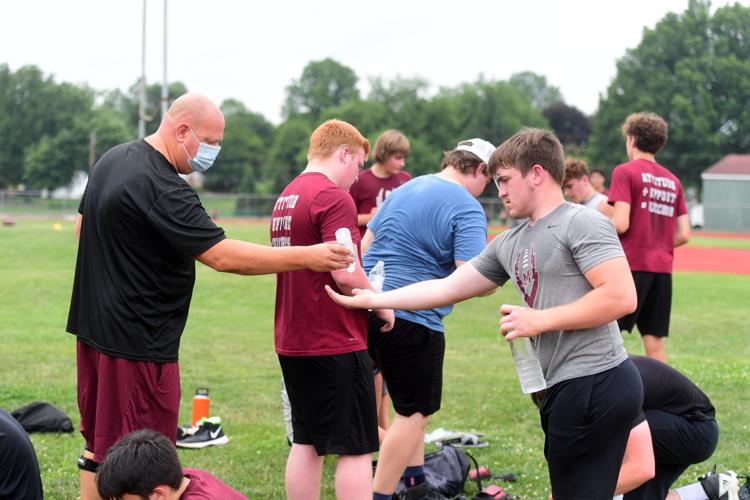 Concerned about COVID-19?
Sign up now to get the most recent coronavirus headlines and other important local and national news sent to your email inbox daily.