Even in low-risk sports like golf and tennis, coaches are making adjustments ahead of the fall season.
After a solid four years with Carlisle, Meg Ulrich has decided to take her tennis talents to Macalester College.
Any spring sports seniors who would like to participate in our senior day recognition can fill out the Google Form we have provided a link to.
Trinity's Adam Warren has been upping his practice schedule and has been doing everything he can to become a better tennis player. Now he says…
Mechanicsburg got the sweep over CD East Thursday, while East Pennsboro got the close win over Camp Hill and Trinity defeated Middletown.
Camp Hill got the sweep from Singles 1 player Josh Pantaloni on the way to its own sweep over Susquehanna Township Monday in the season opener.
The boys tennis season is right around the corner. See who's back and see who teams lost in our 2020 Boys Tennis Preview Capsules.
From Players of the Year to First Team picks, here are all of our All-Sentinel fall awards for football, soccer, field hockey, volleyball, gol…
Another strong season landed several Carlisle tennis players on this year's All-Sentinel team. Find out where the Herd and other locals landed…
Following a strong Friday performance, East Pennsboro's Ava Lewis could not maintain her winning ways. She dropped her final two matches of th…
HERSHEY — Four local players competed in the PIAA singles and doubles competition at the Hershey Racquet Club and two of them advanced past th…
Trinity's Sahara Sipple and Sadie Rieg became the only Cumberland County pair to advance to this year's PIAA Girls Tennis Doubles Championship…
Carlisle's duo of Meg Ulrich and Natalie O'Neill moved into the District 3 Class 3A Doubles Championships quarterfinals on Friday, defeating H…
No. 7 Carlisle (14-3) was knocked out of the District 3 Class 3A Team Championships on Monday, falling in a hard-fought match to No. 2 Hershey…
Carlisle's Sarah Guistwite continued her strong postseason with a silver medal at Saturday's District 3 Class 3A Girls Tennis Individual Champ…
Carlisle's Sarah Guistwite punched her ticket to the District 3 Class 3A Singles Tennis Championships semifinals after winning her first round…
Sarah Guistwite, fresh off her Mid-Penn singles championship Wednesday, cruised 6-0, 6-0 to help Carlisle knock out New Oxford 3-0 in Thursday…


Giesswein Plastic Surgery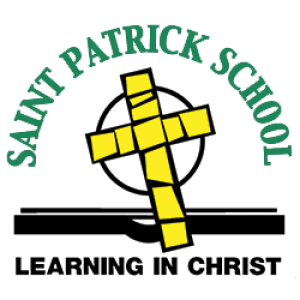 Carlisle's Sarah Guistwite defeated her teammate Meg Ulrich in the No. 1 Singles final 6-4, 6-1 to take home a medal on Wednesday in the Mid-P…
Carlisle's Sarah Guistwite fought her way into the Mid-Penn Class 3A Tennis tournament's No. 1 Singles final with a semifinal win over Hershey…
During the Mid-Penn Class 3A Tournament first round on Friday, Carlisle's Sarah Guistwite, Mechanicsburg's Ellie Williams, Cedar Cliff's Laure…
Cumberland Valley fell to Central Dauphin 4-1 on Tuesday. The duo of Josette Gale and Jaylea Allen got the lone win in Doubles 2 over I. Brand…
Northern edged past Mechanicsburg 3-2 behind two singles wins from Madeline White in Singles 1 6-3, 6-3 and Lindsey Johnson in Singles 3 6-2, …