Shippensburg swimmer Julia Strine announced her commitment to Ohio University Monday.
Money from 2019 Mid-Caps championship meet will carry over to 2021 season.
Boiling Springs' Lily Bistline will never know how she would've fared at states. But the senior diver was already one of the area's best in th…
Cumberland Valley's Logan Skiles shined, earning our boys Swimmer of the Year honors after earning a fourth-place medal at states.
After the PIAA swimming championships were postponed and then cancelled, Class 2A swimmers can do nothing now except reflect on a season that …
Local swimmers are still staying in shape after the PIAA Swimming & Diving Championships were postponed. They're ready for the call, whene…
Northern coach Bill Resser had the postponements come at a perfect time: right before his daughter was due to give birth.
For Mechanicsburg senior Logan Nutt, the last 24 hours have been an emotional whirlwind of incredible highs and depressing lows as Wildcats, T…
Cumberland Valley head coach Mike Gobrecht used an unusual day at Class 3A championships as a teachable moment for his swimmers.
"You feel like something special has been taken away. I had no idea this was going to play out this way." ~ Boiling Springs swimming coach Mat…
The PIAA basketball and swimming championships are on hold for at least two weeks. Mechanicsburg girls basketball, Trinity boys, multiple Cumb…
Cumberland Valley's Logan Skiles nabbed fourth in the 50 free, while State College's Matt Brownstead set a National Federation High School mar…
The PIAA swimming and diving championships start Wednesday. Check out the heat sheets and a full schedule of events here: 
Shippensburg girls, Boiling Springs boys shine at District 3 Swimming Championships. 
Kyle Farrow, Trevor Arms and Logan Skiles were just a few names to take home hardware for the Eagles after Day 1 of the District 3 Class 3A sw…
Northern's Shawn Cutright, Abigail Soerens, Evangeline Soerens and Noah Spencer were recognized as Academic All-Americans by the National Inte…


Giesswein Plastic Surgery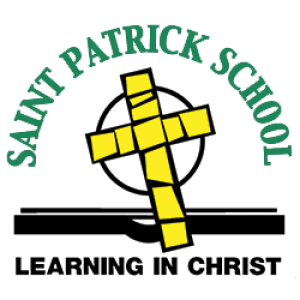 Carlisle's Andrew Pesile finished just shy of a state berth with a sixth-place finish at the District 3 Class 3A Diving Championships.
The Boiling Springs senior topped last year's second-place finish with a championship-winning performance.
Class 2A, at Big Spring HS
Cumberland Valley closed a busy weekend with multiple team and individual medals at the Mid-Penn Championships.
Cumberland Valley's Logan Skiles picked up three golds in total, the only local swimmer to win individual races on the first day of the Mid-Pe…