MECHANICSBURG — As each inning ticked by Tuesday, it became more apparent that Bermudian Springs had a puncher's chance in its District 3 Class 3A softball meeting against top-seeded Trinity.
The Eagles traded zeroes with the Shamrocks early. They opened the game's scoring in the sixth. They rallied from a two-run deficit in the seventh when they were down to their last out.
And after all that, Bermudian's decisive eighth-inning run came as less of a surprise and more the type of inning envisioned from a team bound for the state playoffs.
No. 5 Bermudian Springs (12-10),which entered the postseason having lost six of its final seven regular-season games, continued its unlikely run to the district title game Tuesday by claiming a 4-3 victory over No. 1 Trinity (17-4) in the semifinals at Wass Park in Mechanicsburg.
The victory advances the Eagles to Thursday's title game against No. 3 Pequea Valley and earns them a PIAA playoff berth, both program firsts. Trinity sees its season end one win short of its first trip to the district championship game.
"I just make the lineup and the rest is up to them," Bermudian coach Eddie Kennell said. "The last two games, they've gotten it done. I believed in them from the first practice we had this spring, and it wasn't until last Thursday that they truly believed in themselves, from top to bottom in our lineup."
That belief was put to the test after Trinity put together a three-run sixth inning to give the Shamrocks a 3-1 lead. Trinity capitalized on a trio of Bermudian miscues — two errors and a non-throw on a groundball — and finally found its hitting stroke against Eagles starter Tori Murren. The Rocks had four hits in the frame, including a two-run single by Molly Whitmyer and an RBI single by Maddie Smith.
"Sometimes during the course of the season, even though the record doesn't show it and the game scores don't show it, it took the other team to give us a push to get us started at the bat," Trinity coach Glenn Reinhardt said. "It happened again today and we responded, and we took a lead into the seventh inning. We just weren't able to finish the job today."
Down to its final three outs, Bermudian scratched together a pair of runs to force extras. The Eagles went single-walk-walk with one out, and Maddie Reever's fielder's choice groundout brought in a run to make it 3-2. Ashlynne Smith then delivered a two-out single to left to knot the game.
Murren and her defense rebounded from the rocky sixth to retire the side in order in the seventh, and Bermudian went right to work in the top of the eighth. Hannah Metzger, who had opened the game's scoring in the sixth with an RBI infield single, drew a leadoff walk. After a sacrifice to second, she came home on Maya Kemper's single to right to give the Eagles a 4-3 lead. Murren would work around a two-run single in the bottom half to close it out and send the Eagles onward.
"At the beginning of the season we were good at stringing together hits," Murren said. "Towards the end of the season we were good with our defense. We were thinking that it was all going to come together, and when it started to we fed off of that."
Whitmyer was the only player in either lineup to record a multi-hit game, going 2-for-4 with two RBIs. Trinity divided its pitching innings between Maddie Smith and Lindsey Haser, with the former pitching four scoreless innings to start and then re-entering in the eighth. Murren pitched a complete game, striking out five and allowing two earned runs.
District 3 Class 3A Softball Semifinal Photos: Bermudian Springs vs. Trinity
Trinity Bermudian Springs 7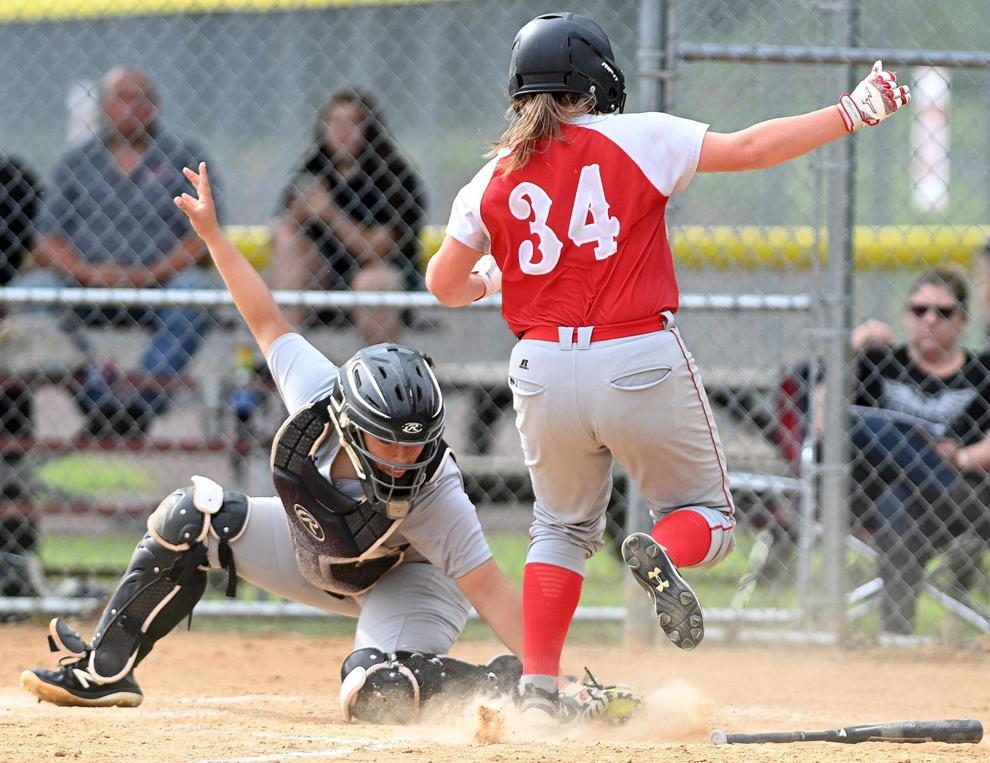 Trinity Bermudian Springs 11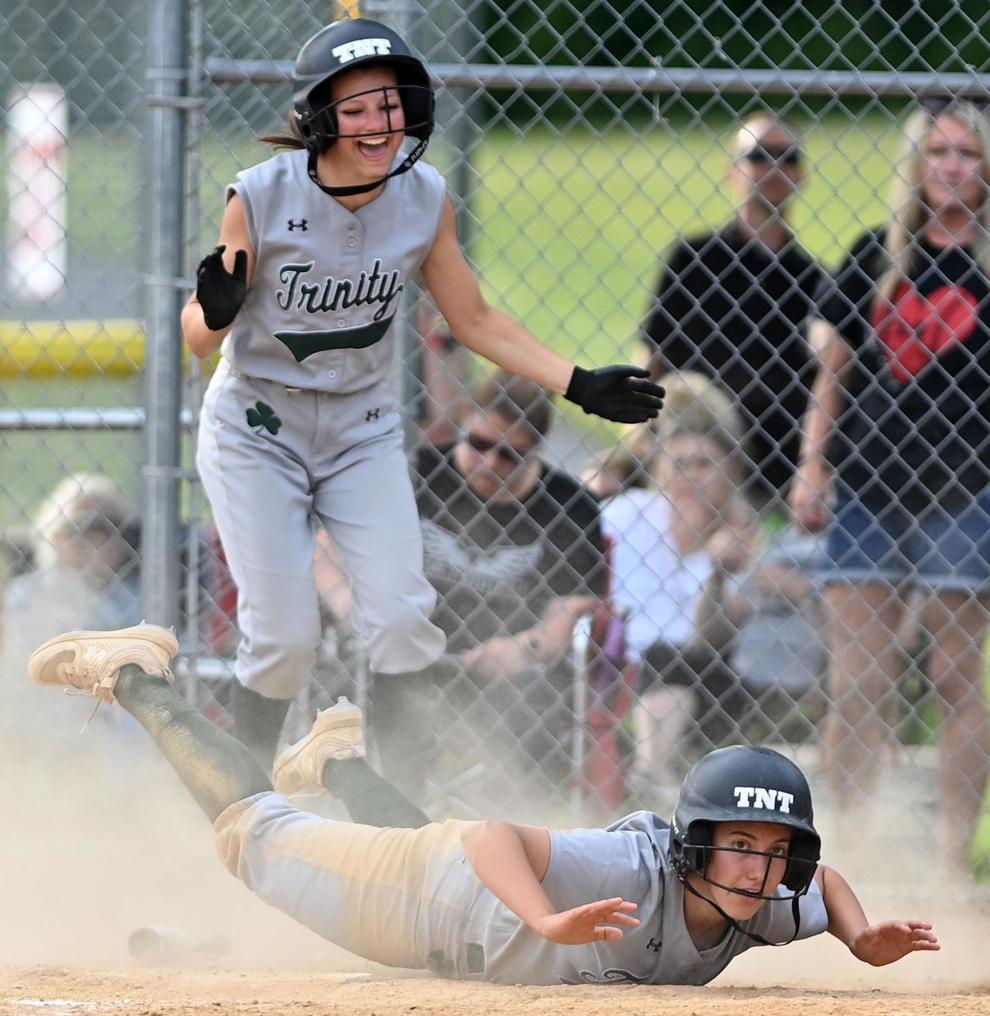 Trinity Bermudian Springs 4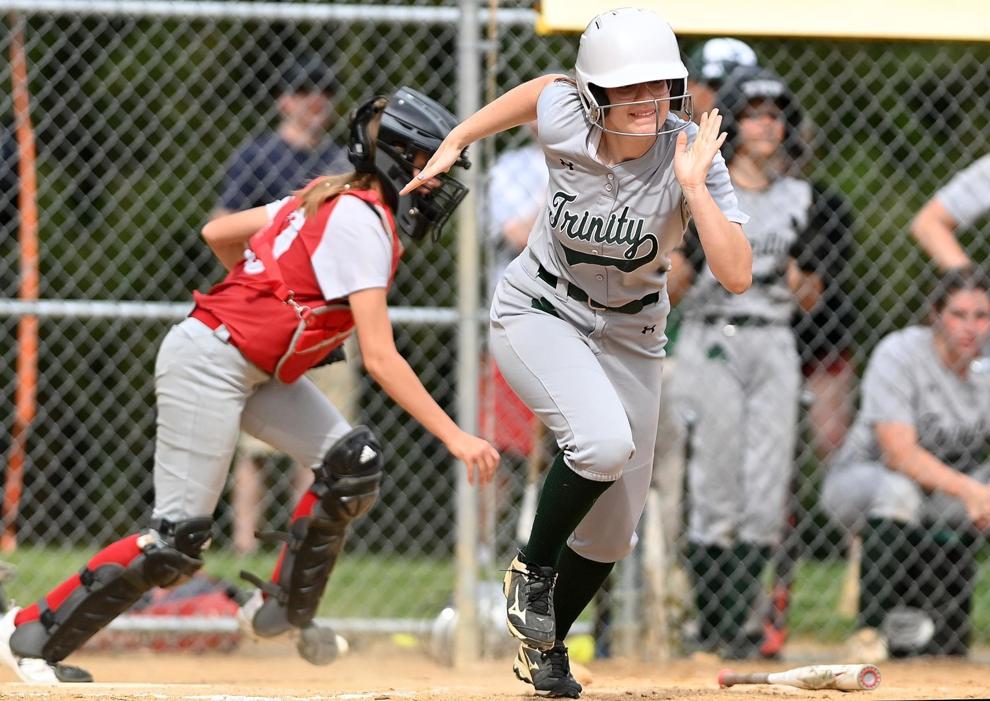 Trinity Bermudian Springs 5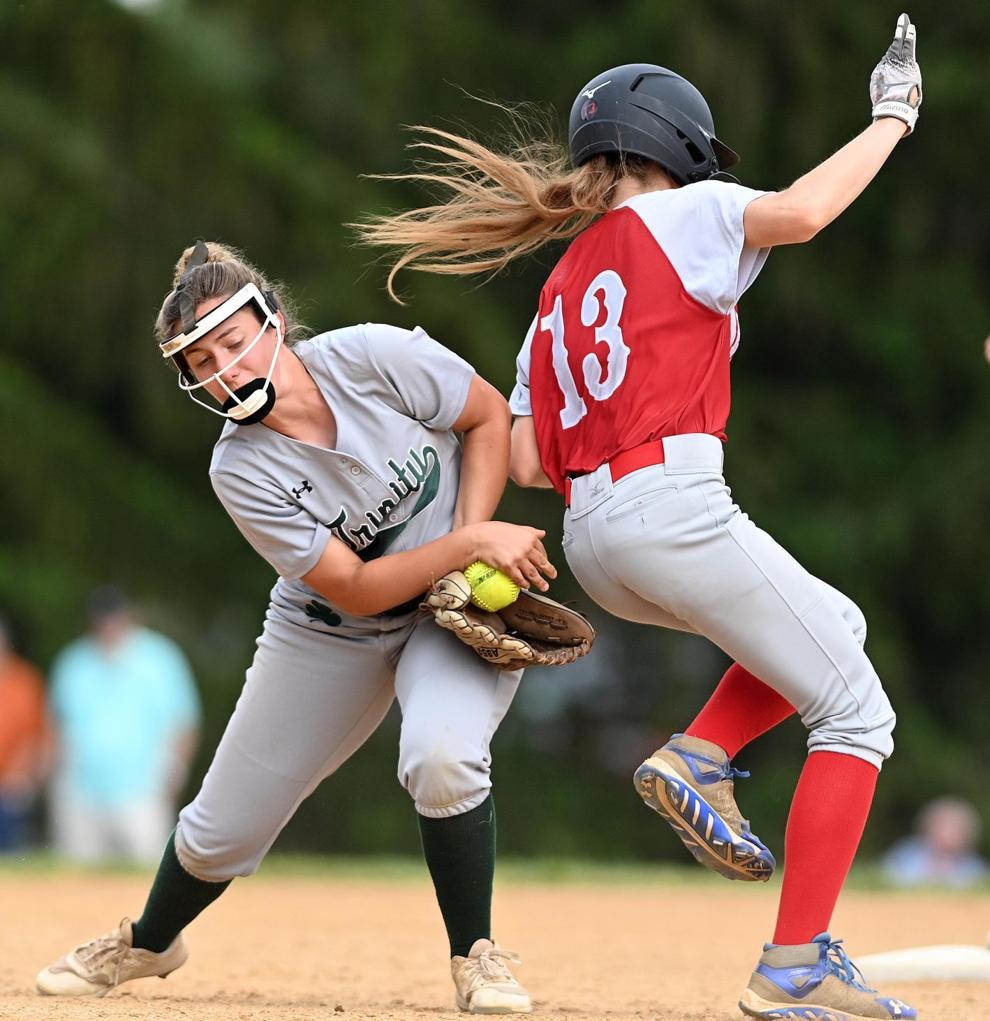 Trinity Bermudian Springs 1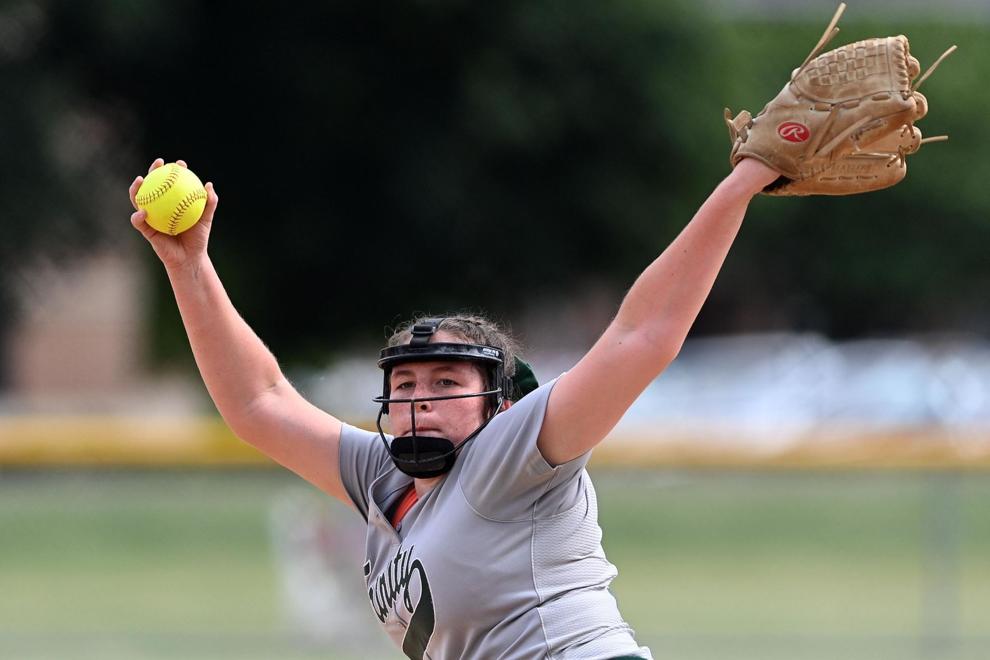 Trinity Bermudian Springs 2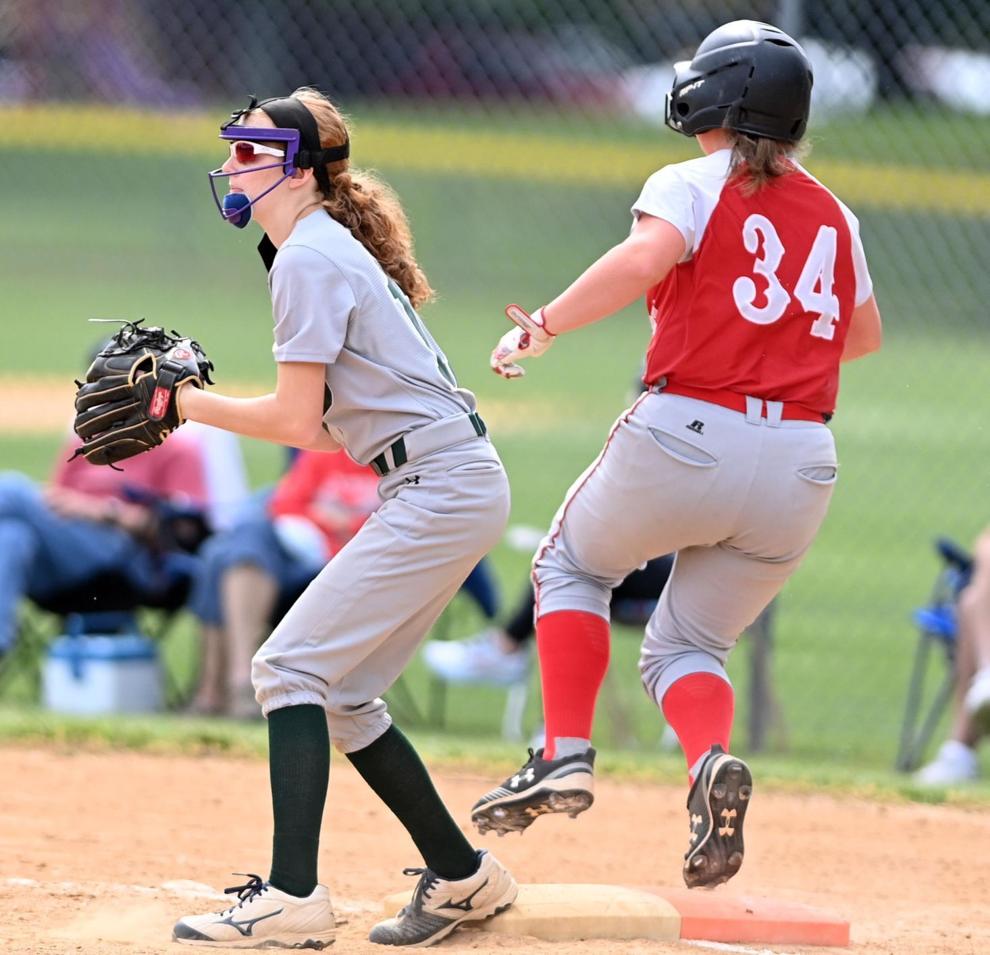 Trinity Bermudian Springs 3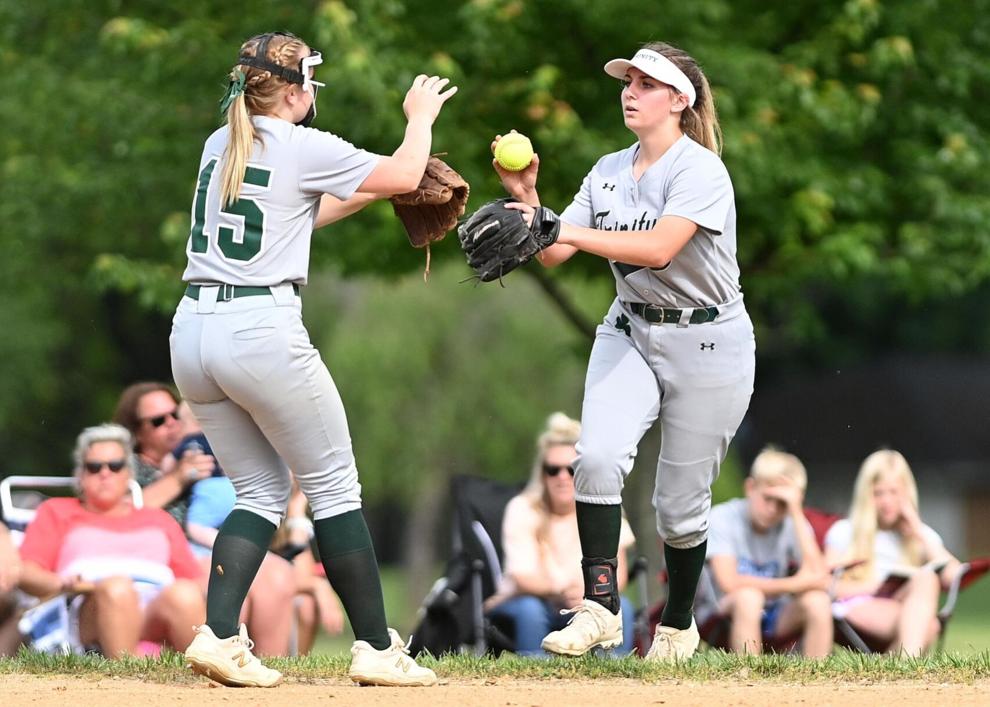 Trinity Bermudian Springs 6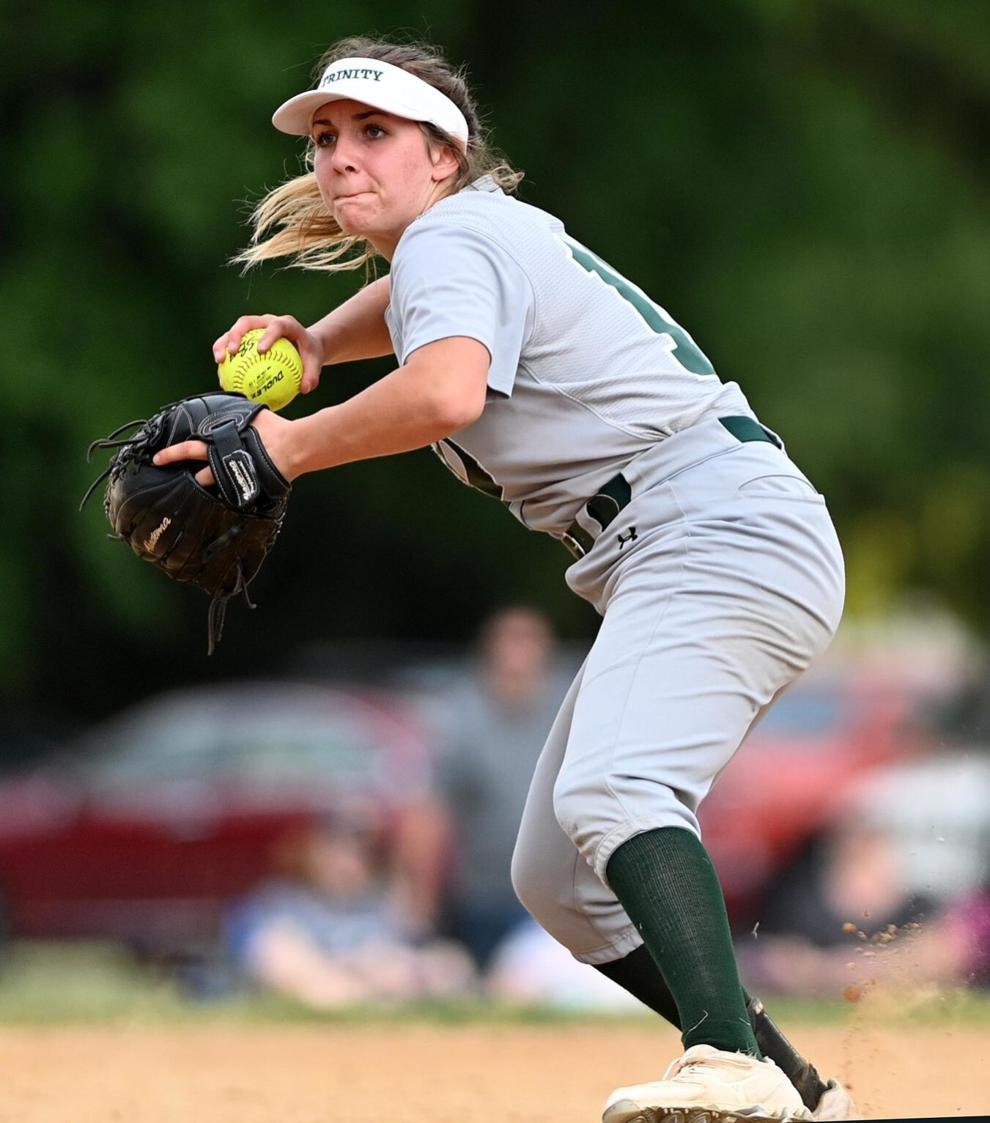 Trinity Bermudian Springs 8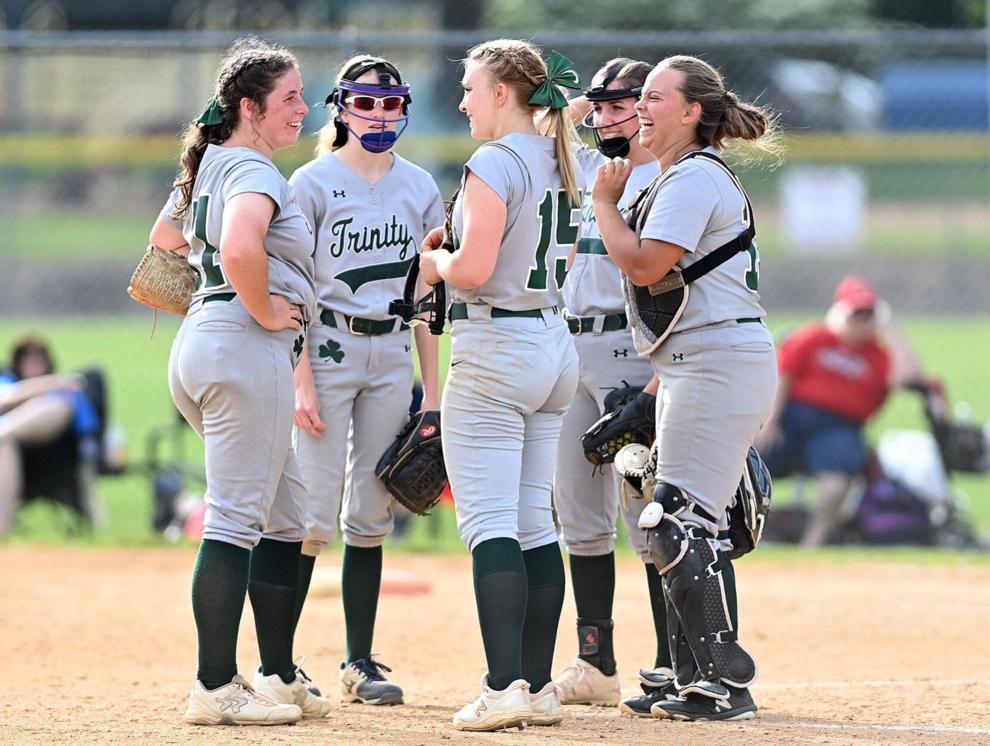 Trinity Bermudian Springs 9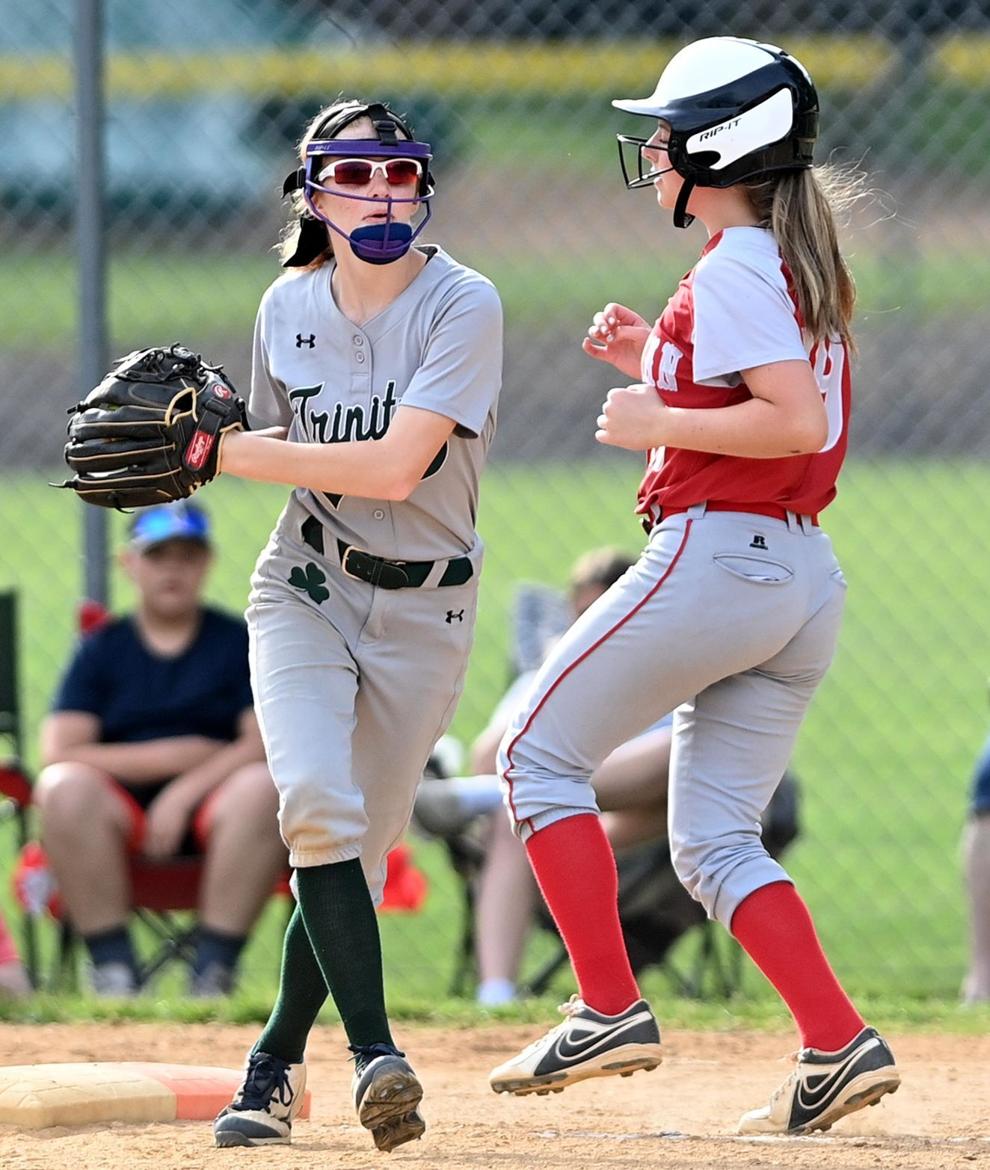 Trinity Bermudian Springs 10