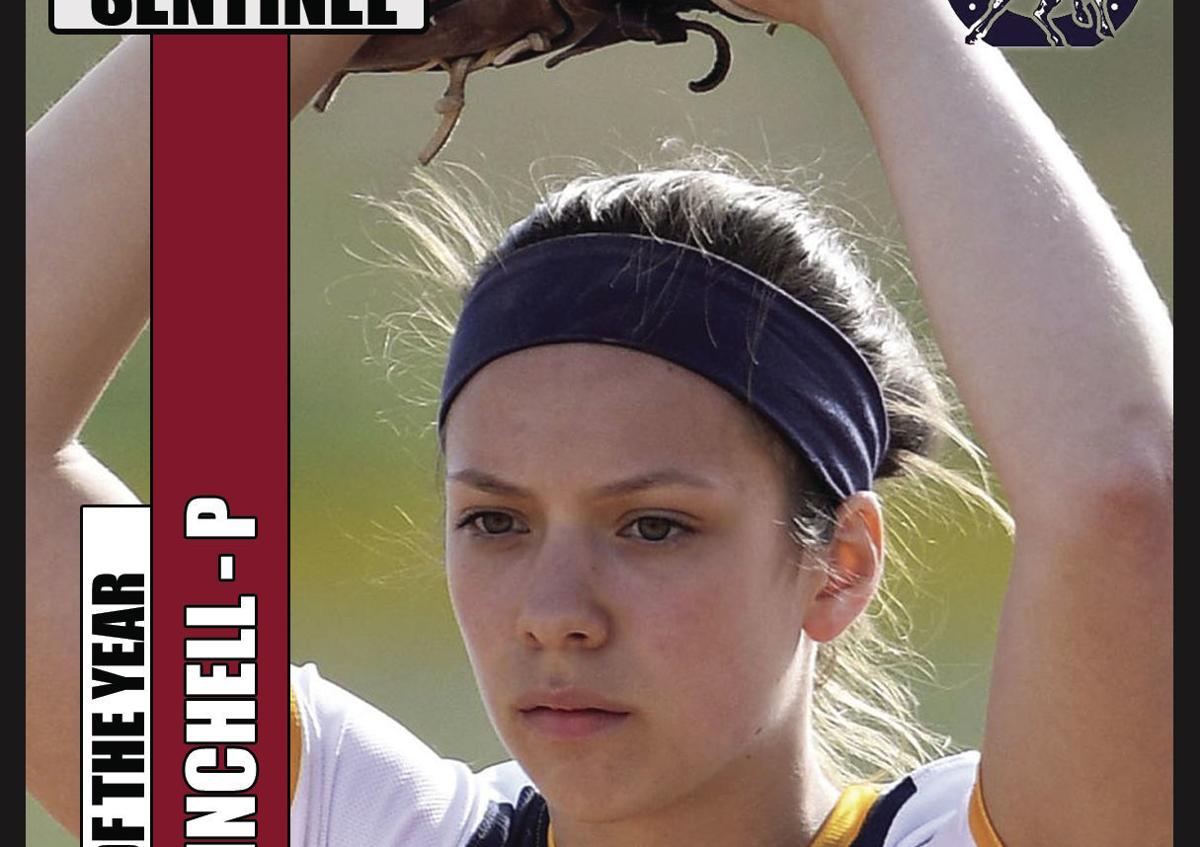 Player of the Year and First Team
Coach of the Year
John Zeigler, West Perry — Winning the program's first state championship is generally enough to earn the top spot here. Zeigler's squad shook off a District 3 Class 4A semifinal loss to roll through the PIAA tournament and win the Mustangs' (24-5) first title. This all came a year after West Perry felt it had a similar chance before getting knocked out early. The title also came with his daughter, Katelyn, on the roster.
Honorable Mentions
Pitchers: Anna Renninger, sr., P/1B, Carlisle; Jordan Peskie, jr., P, East Pennsboro; Kait Hower, so., P/1B, Mechanicsburg; Emily Wenner, sr., P, Shippensburg; Danielle Krasevic, sr., P/1B, West Perry; Katelyn Zeigler, sr., P/2B, West Perry.
Catcher: Olivia Wagner, sr., Cedar Cliff; Marissa Schell, fr., C, East Pennsboro; Alyssa McCombs, jr., Trinity.
Infielders: Madyson Wert, jr., 3B, Big Spring; Emilee Sullivan, fr., 2B, Big Spring; Maddie Darchicourt, sr., 3B, Boiling Springs; Carly Galbraith, so., SS, Boiling Springs; Alyssa Foerster, sr., SS, Camp Hill; Sydney Hutcheson, so., 2B, Cumberland Valley; McKayla Danner, sr., 3B, East Pennsboro; Victoria Yother, sr., 3B, Mechanicsburg; Samantha Gibb, sr., 2B, Northern; Paige Loudenslager, so., 3B, Northern; Lindsey Keiser, sr., 3B, Red Land; Lindsey Haser, fr., SS, Trinity.
Outfielders: Sarah Dietrich, jr., LF, Cedar Cliff; Maya Capazzolli, so., CF, Cedar Cliff; McKenna Borrell, jr., LF, East Pennsboro; Elizabeth Friends, sr., LF, Northern; Halle Zullinger, sr., OF, Shippensburg; Piper Johnson, sr., CF, Trinity; Lindsey McCurdy, OF, West Perry.
Utility: Kendra Grove, fr., C/3B, Mechanicsburg; Ryan Smith, fr., RF/1B, Trinity.
Cards produced by Joshua Vaughn.
All-Sentinel teams are selected by the sports staff at the end of each season with the input of area coaches as needed. Stats and information provided by the teams or from the information provided to The Sentinel throughout the year.
Payton Ebersole photo provided by Curt Werner.
Email Jake Adams at jadams@cumberlink.com or follow him on Twitter @jakeadams520​
Get in the game with our Prep Sports Newsletter
Sent weekly directly to your inbox!