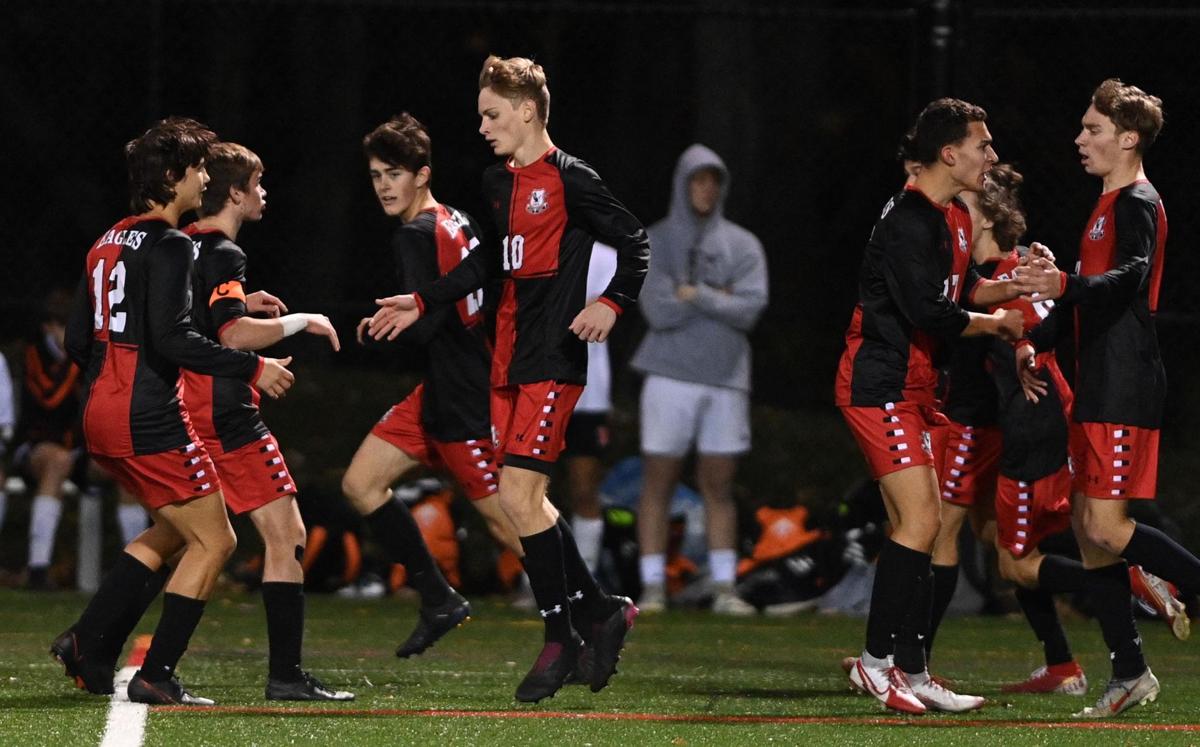 The Cumberland Valley boys soccer team isn't calling itself the District 3 Class 4A champions.
At least not this time and in the traditional sense.
The Eagles are the District 3 representative in this year's PIAA Class 4A tournament, part of a postseason field tightened to just district champs due to the coronavirus pandemic.
What should be a "Heck yeah!" moment for some teams, CV instead looks at it with an asterisk — one that humbled the team more than anything.
"We aren't viewing ourselves as the district champions. We're viewing ourselves as the District 3 1-seed," CV captain Luke Snyder said. "Being the District 3 1-seed, we get to play in states and represent District 3, but we didn't get to play against Manheim Township in a championship game, so it'd be unfair for us to call ourselves champions."
It is COVID-19 that gave the Eagles the gold medals and trophy they'll receive next week and the berth in the state tournament, which begins Saturday with the quarterfinals in a home matchup against District 4 champ Williamsport.
On Tuesday, the Eagles' championship opponent, Manheim Township, was forced to postpone the matchup due to COVID-19 issues within the district. D3 settled on Thursday as the makeup date due to constant rain anticipated for Wednesday.
But within hours Manheim Township informed CV and District 3 its soccer team was dropping out of the tournament altogether.
The forfeit meant the Eagles (16-1) were named District 3 champions.
"We understand," Eagles head coach Matt Billman said Tuesday from the practice field minutes after he was informed by CV athletic director Mike Craig. "[It's] absolutely a humbling moment because this is not how we wanted the game to be determined at any level. I have a ton of respect for Kevin Baker at Manheim Township. … Clearly it's 2020 and their district has had a really difficult stretch of time — I know they had a staff member die last week."
When Billman announced to his team during Tuesday's practice the Blue Streaks had forfeited, Snyder and the rest of the team were devastated.
"We were actually all at practice together, and when our coach told us the news we almost felt empty because we wanted to play that game so badly and we knew that Manheim was going to be a really good opponent and they were going to give us an amazing game," Snyder said. "When we heard the news about them shutting down their district, we were almost heartbroken — we felt so badly for them because we know how hard that you have to work to get to the district final. And for them to have that taken away from them so abruptly, we just understood the heartbreak that they felt."
The 2020 season has been full of forfeitures, postponements, cancellations and scares thanks to the COVID-19 pandemic, which has ravaged the country and Pennsylvania in a third wave that has seen record-breaking spikes in case counts.
Warwick was forced to forfeit its Class 5A football championship this week; Harrisburg football forfeited its playoff opener hours after the district brackets were released; Boiling Springs field hockey dropped out of districts a week prior to its start and Palmyra girls volleyball was forced out of the first round of districts due to the coronavirus, handing CV's team a first-round win.
And this week numerous Mid-Penn football teams canceled regular season games due to the virus.
The threat the coronavirus poses is real, and the Eagles are doing their best to protect themselves and others.
"As a team, we're all bought into the idea that we need to be very smart with what we're doing off the field, and managing our health and safety of others as best we can," Snyder said. "We've had a very, very strict mask policy, we social distance as best we can during all situations and as a team we've decided not to hang out with anyone that isn't on the team for the remainder of the season. So, there's no chance of us coming in contact with a person with COVID.
"We're all holding each other accountable."
According to Billman, the team has already had its scare with the coronavirus after a player was quarantined last week because of potential exposure to the virus.
"It's always been about you guys need to be smart," Billman said. "We have always preached in my 21 years as head coach, 'Good decisions, put yourselves in the right spots in free time.' I think everybody gets that, I think everybody gets the seriousness of it. We've been fortunate and we've been blessed because we've been healthy, and I attribute that to [the kids and their families]."
Nothing else changes for the Eagles. Their PIAA run begins Saturday.
They are preparing for the game — which will be held at Eagle View Middle School at 4 p.m., a few hours after the CV girls host District 12 champ Archbishop Carroll in their quarterfinal — the same way.
CV will continue to practice and scout as usual — just moving their focus from Manheim Township to Williamsport.
And the team will remain humble knowing how they got to this point.
They're the No. 1 seed for District 3.
District 3 Boys Soccer Photos: Northeastern at Cumberland Valley, Class 4A quarterfinals
Cumberland Valley Northeastern 1.JPG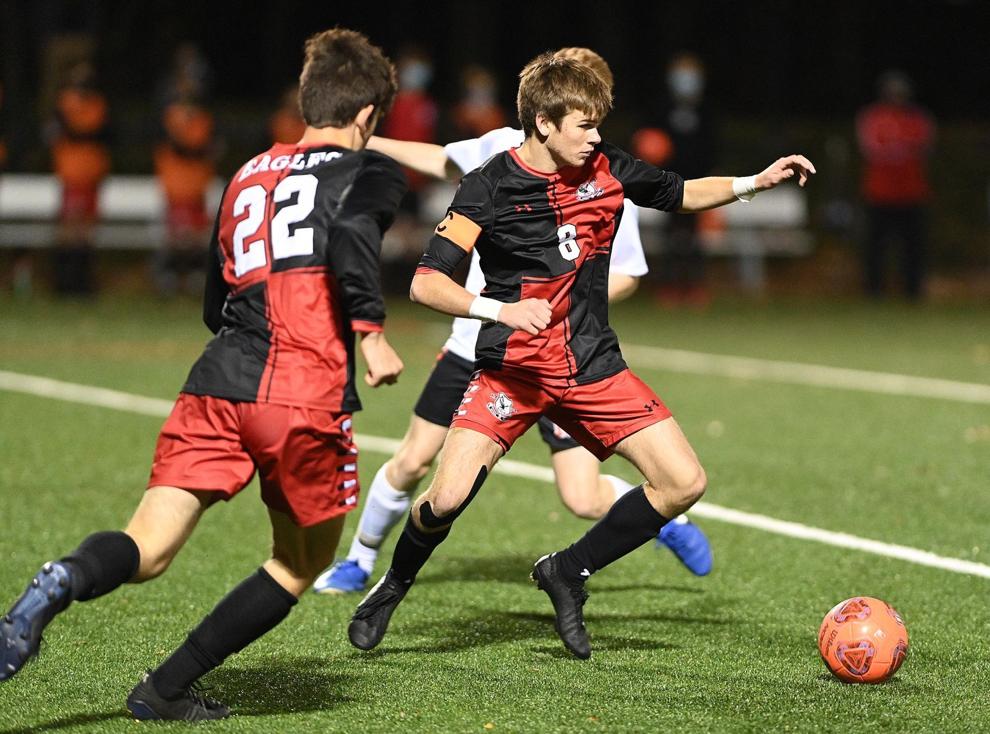 Cumberland Valley Northeastern 2.JPG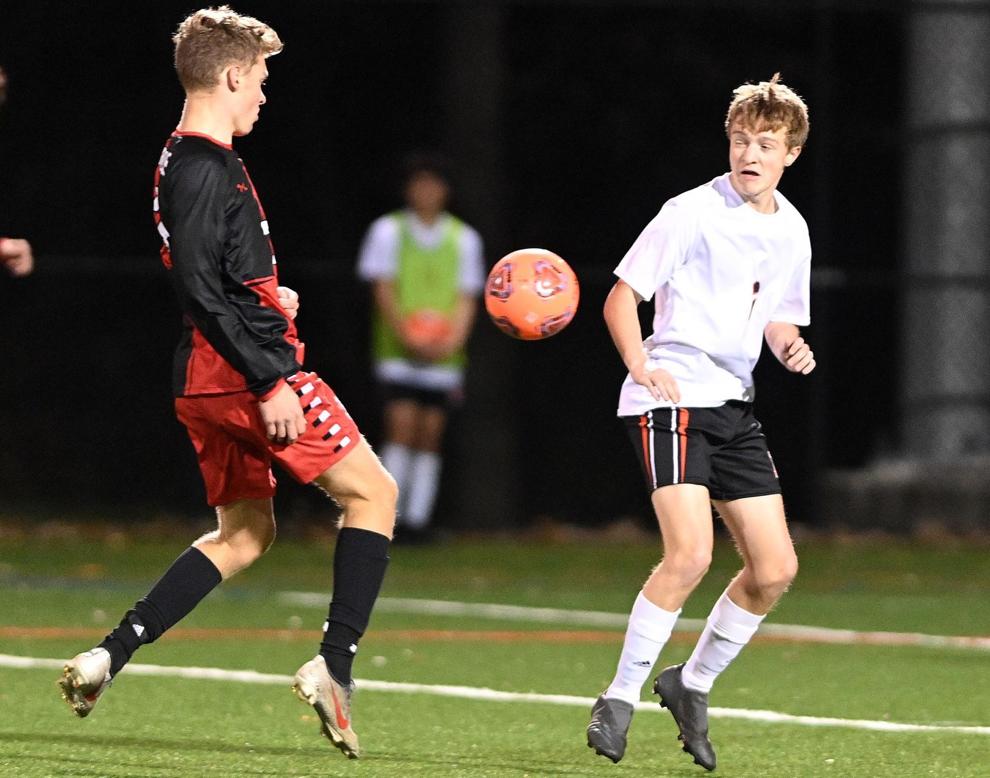 Cumberland Valley Northeastern 3.JPG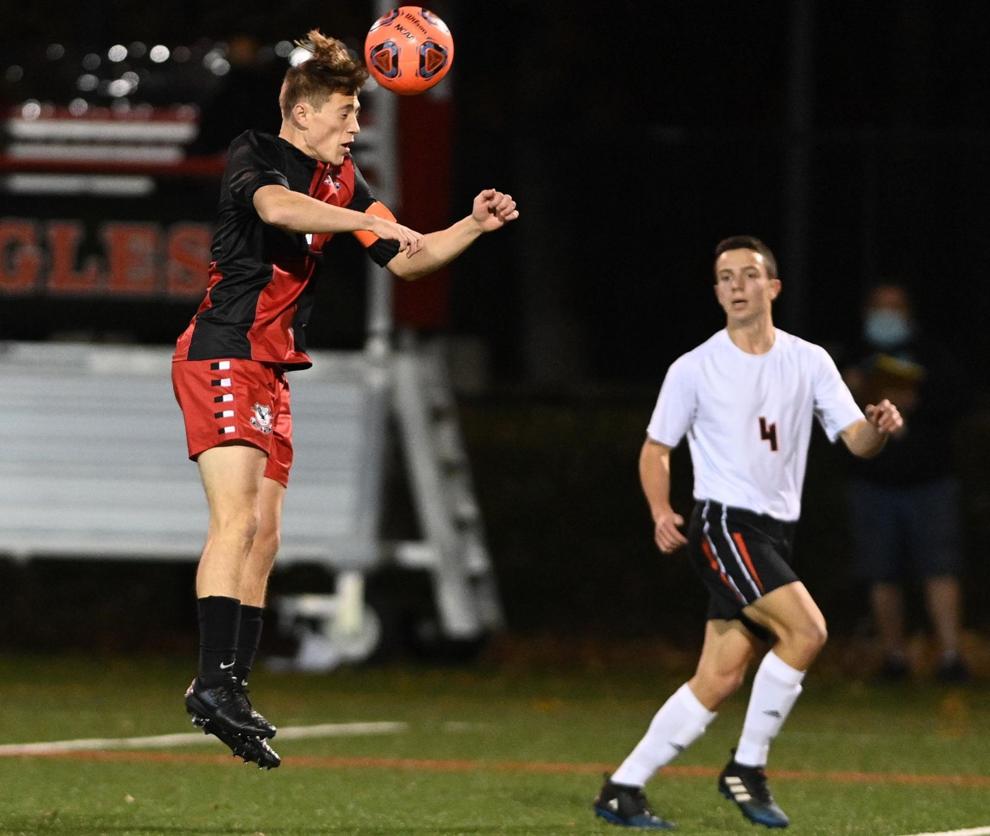 Cumberland Valley Northeastern 4.JPG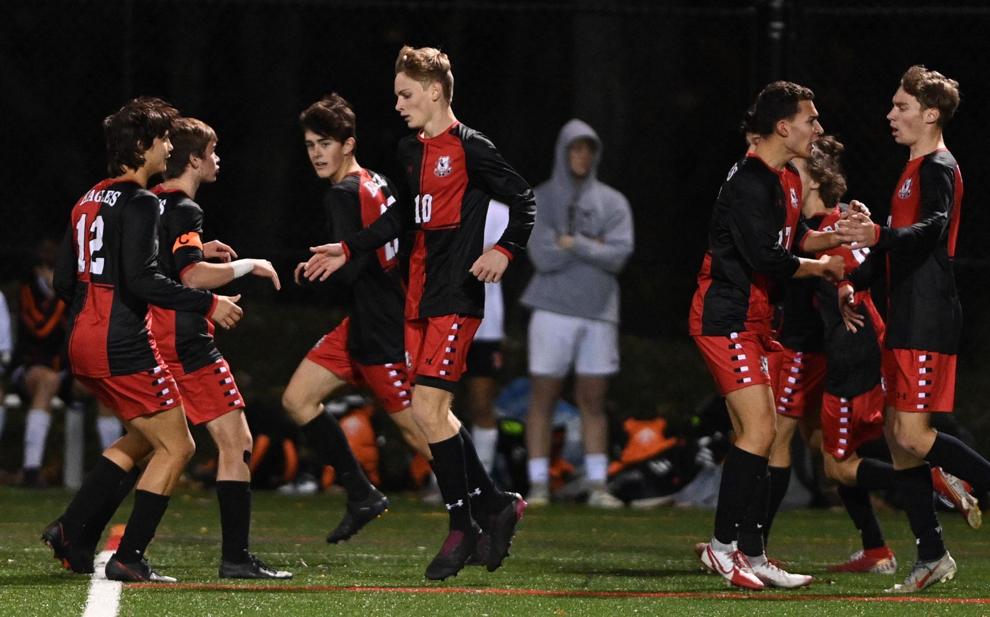 Cumberland Valley Northeastern 5.JPG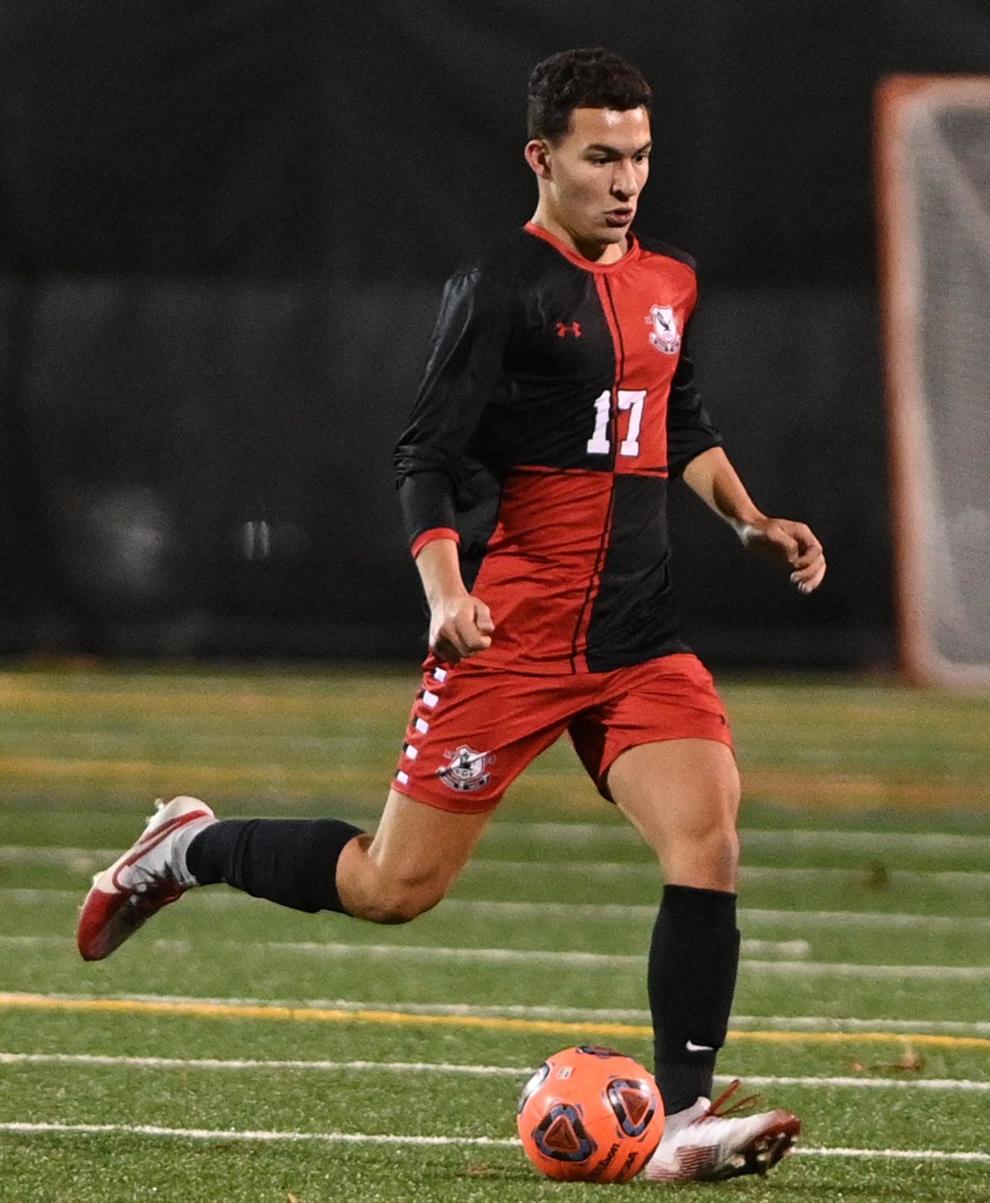 Cumberland Valley Northeastern 6.JPG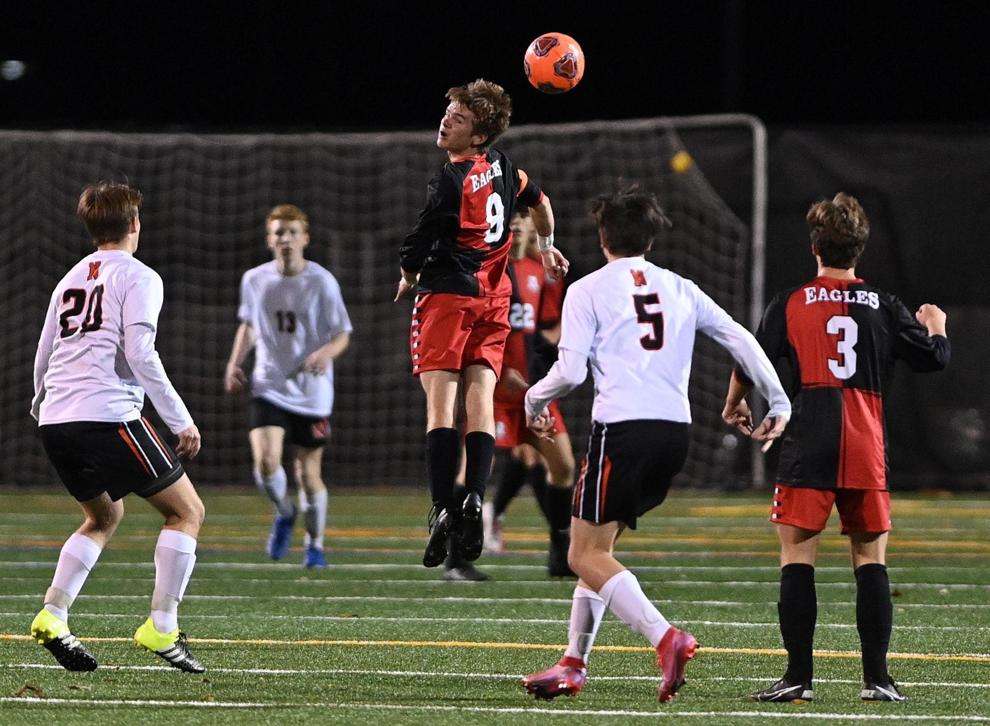 Cumberland Valley Northeastern 7.JPG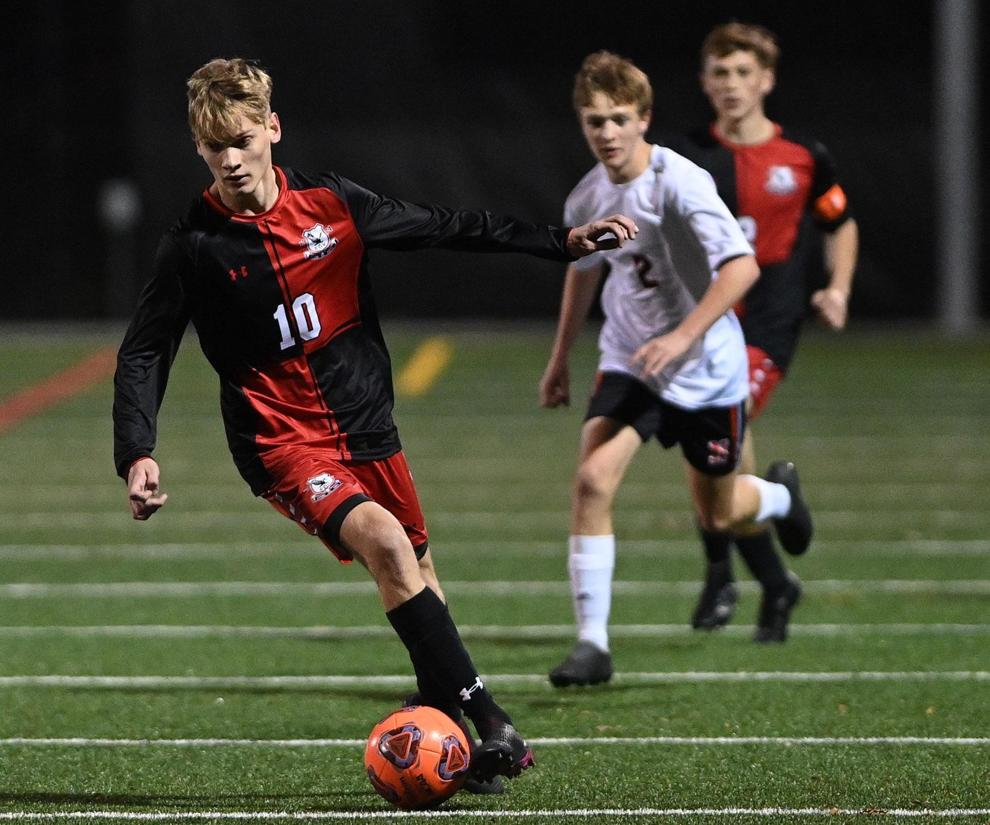 Cumberland Valley Northeastern 8.JPG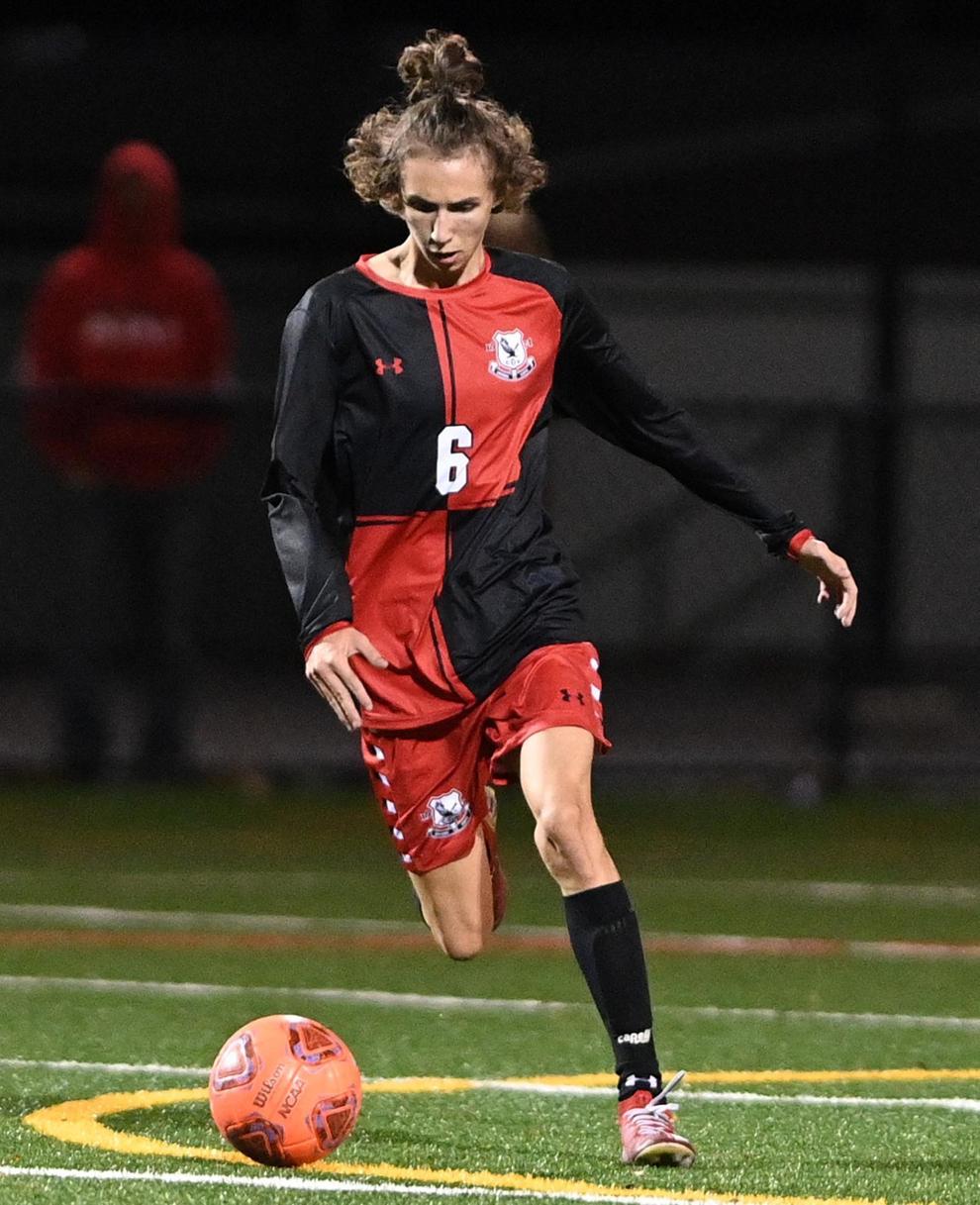 Cumberland Valley Northeastern 9.JPG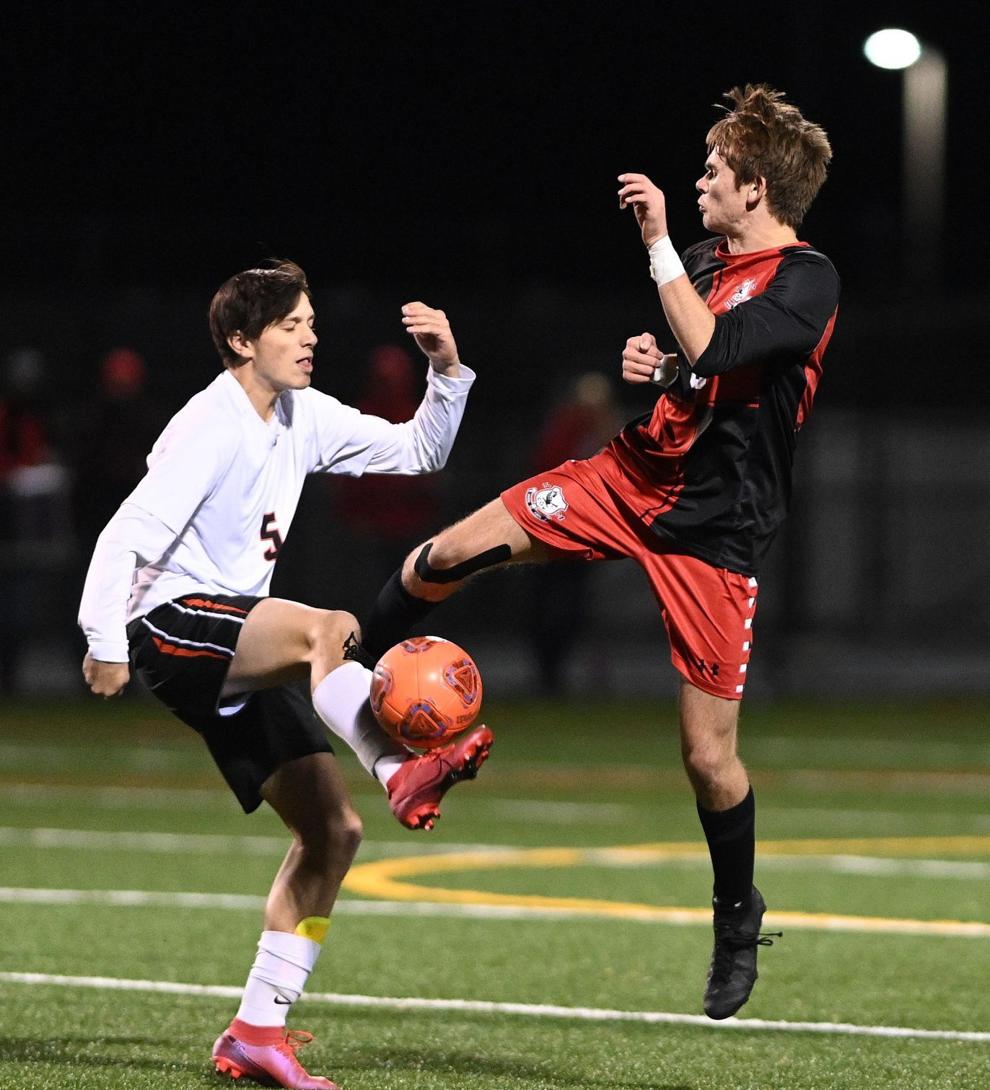 Cumberland Valley Northeastern 10.JPG