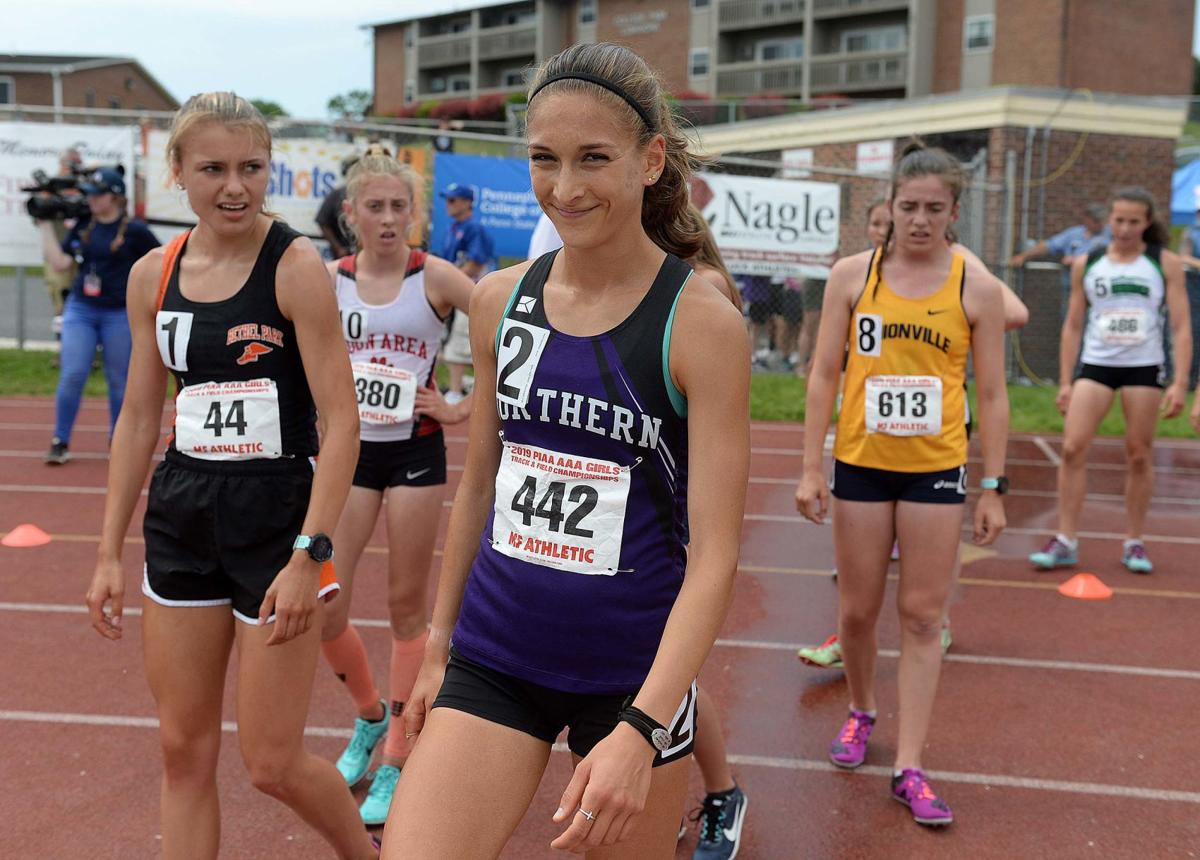 In the infancy of her high school running career, Marlee Starliper faced a dilemma.
She played guitar on weekends at different events. But all of the big cross country meets took place on weekends as well. Couldn't she do both?
"She's a very good guitar player," Northern track and field/boys cross country head coach David Ramsey said. "I remember having conversations when she first started, 'Are there invitationals every weekend?'"
It's hard to imagine, but Starliper has more than one passion.
The long-distance phenom is more multidimensional than one may think after three years of shattering school, district, state and national records. She can shred guitar. She's committed to her faith and family. She loves a good burger (if in moderation).
She's a bit more than the headlines.
But it's those headlines that secured Starliper her first Sentinel Girls Athlete of the Year honor.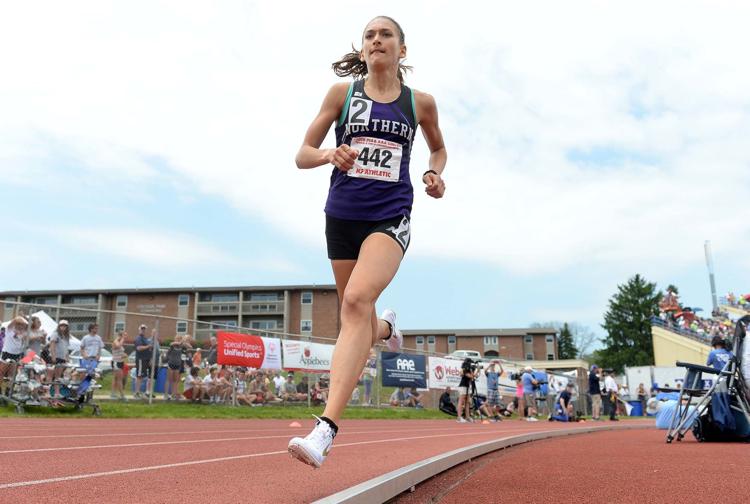 A rough start
This was not the easiest year for Starliper, who has utterly dominated the Pennsylvania distance running scene almost from the moment she became a high schooler.
Never one to settle, she pushed her training limits in the summer leading up to the 2018 cross country season. She was feeling great, running well.
But her body fatigued almost as soon as the fall started. It was spent. For weeks she battled confidence issues and exhaustion, she told The Sentinel during the postseason. It was adversity she hadn't really faced previously.
"I think some of that had to do with she was training really hard," said Al Houser, the girls cross country head coach. "She was tired at the beginning of the season. You have to take time off."
"She was still winning races and she was still doing well, perception-wise," Ramsey said. "I wouldn't say that she necessarily hit the panic mode, but she was a little frustrated during that."
Starliper did find her groove again in time for the postseason, sweeping the Mid-Penn, District 3 and PIAA championships.
It was Mid-Penn's that proved to Starliper she was back, and districts when she realized she was in better shape than her previous season.
From there, the Starliper of old was back … and better than ever.
HERSHEY — For Marlee Starliper, running is a spiritual endeavor.
Next-level dedication
What separates the youngest daughter in a family of runners from her peers is her unique focus and motivation.
Athletes are driven to win and improve, but Starliper can go the extra mile — literally and figuratively. She's careful with what she eats and her training routine is meticulously planned.
The motivation is internal as well as external.
Both coaches said her family's support has been important to her growth and success. But Starliper's success early in her career — silver in the state cross country championships, bronze in the 1600 in state track as a freshman — gave her a taste of winning, and she's maintained a singular focus to push her limits.
Jill Starliper, the family matriarch, oversees a lot of the dietary side. Her protein balls are a staple, and Ramsey's daughter has started making them as well.
"I think that's definitely something that she's made that decision on her own," Ramsey said. "I know her mom is coming up with all sorts of recipes."
Starliper does make sure to relax and enjoy some junk food every now and then — SmashBurger is a favorite destination after meets in New York, Ramsey said — but she largely eats healthy.
"When you look at Marlee, she takes very good care of her body, which is a big part of distance running," Houser said. "She's very much into nutrition."
It's a testament to her training and well-being that all those miles on her legs hasn't led to a serious injury so far. She's battled minor injuries, but Starliper is about as healthy a runner as can be.
It's not just diet, though. Starliper weight trains and sticks to a strict running routine. Her training partner is Abram Albert, a former Polar Bears and Messiah runner who serves as an assistant coach at Northern. Starliper also does yoga and follows workout DVDs, Houser said.
It takes sacrifice, focus and dedication to stick to that regimen as a high school athlete.
"Their living room is dumbbells and stability balls — it's like a gym," Houser said. "So that's a lot of backing of the parents. It's very difficult to get young kids today to see: if you want to be good, you have to pay the price."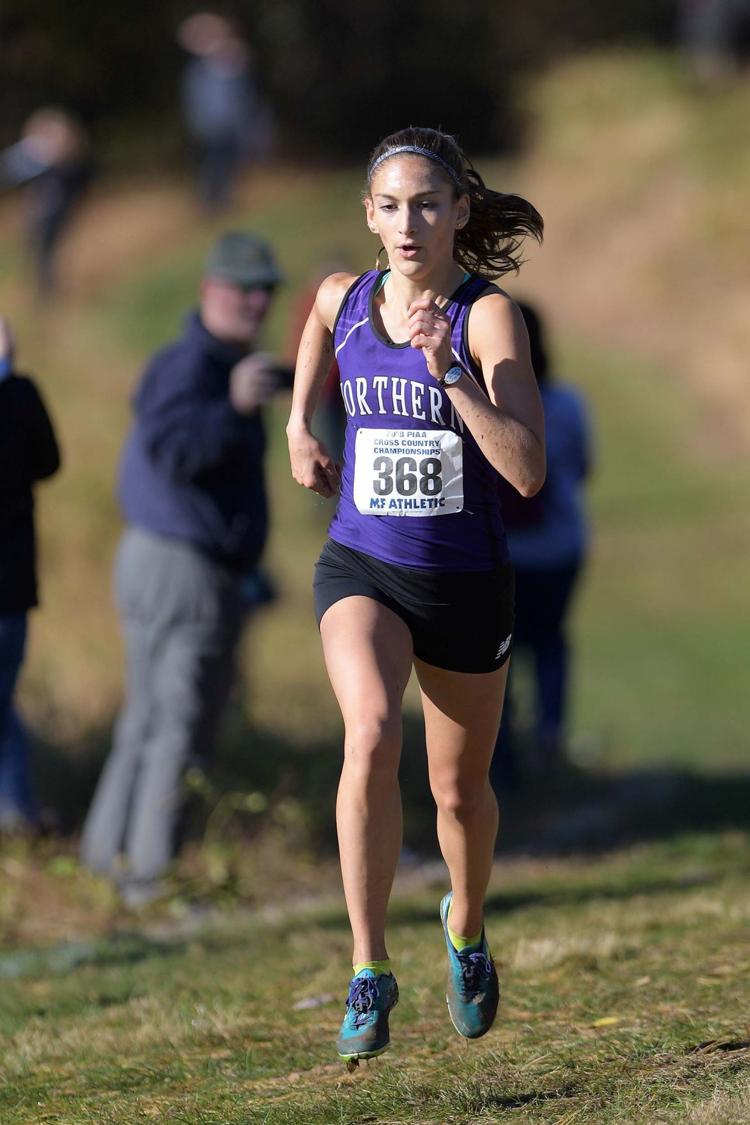 Promising future
The first time Ramsey knew Starliper could be special was her freshman year.
"It amazed me her freshman year during indoor track, every race that we went to, how much she improved from the first indoor race, which might have been somewhere around 5:20, getting down to sub-5 around indoor states," he said.
But this good? Perhaps not.
"By far Marlee is the best runner that we've ever had at Northern," Houser said. (Houser and Ramsey have more than 50 years of coaching experience between them.)
She's running national and international races now, and has won several marquee races. She'll have her pick of Division I programs this fall. She's in the spotlight everywhere she goes now.
Yet she handles the expectations and pressure well, her coaches said.
Ramsey was amazed watching her at the New Balance Nationals indoor track meet at New York City's Armory interact with other runners, and the public address announcer was similarly impressed.
Starliper has one more year to add to her gold medal haul, seeking a third straight state cross country title to start. Whether she'll chase the distance double (1600 and 3200) in outdoor track is a decision that can be made another day, although she still would like a state gold in the mile, the last of the three major distance titles she doesn't have.
Then it's off to college as one of the top high school recruits.
"If she continues with her motivation, etc., and takes care of her body with nutrition and all that stuff and — knock on wood — doesn't get injured … when's the next Olympics?" Houser asked.
Ramsey won't put a ceiling on her career other than to say "the sky is the limit for her." She's proven him wrong before and she probably would again.
Get in the game with our Prep Sports Newsletter
Sent weekly directly to your inbox!