Myerstown's Dakota Smith leaned in on the tall mound at Memorial Park's Rickenbach-Shirley Field Friday evening with two outs in the seventh inning, a one-run read, the potential tying run on first base and the knowledge that Mechanicsburg's Isaiah Zercher, because of pitch-count rules, would be the final batter he faced in the first round of the Pennsylvania American Legion Region 4 baseball tournament.
The lanky right-hander fired three straight pitches for strikes, retiring Zercher, collecting his 13th strikeout of the evening and punctuating a 3-2 victory for Myerstown (14-1) in its tournament opener, a battle between on-point starting pitchers.
Both Cumberland County entries in the eight-team double-elimination tournament fell in Friday's first round and face elimination in the first two games of Saturday's scheduled quadruple-header at Memorial Park. New Cumberland Post 143 (12-4) takes on Waynesboro Post 15 (13-6) in the opening game scheduled for 9:30 a.m., followed by Mechanicsburg Post 109's (9-7) clash with Red Lion Post 543 (14-3) scheduled for noon.
In the winner's bracket, New Oxford (14-2) plays Upper Dauphin (14-5) in a game scheduled for 3 p.m., followed by Myerstown's clash with 2019 Region 4 champion Harrisburg's Post 730/Paxton (15-4).
"It wasn't anything new," Smith said of the pressure. "I've been in that situation before. You still have to execute, though."
Smith's execution limited Mechanicsburg to two runs on six hits. The Eastern Lebanon County graduate, who helped the Raiders capture their first District 3 title in the spring, walked one batter in his 107-pitch performance that featured fastballs with velocity in the mid-80s.
"We've been getting that out of him since high school ball," said Myerstown coach John Mentzer Jr. "We knew we were going to get that type of performance today."
Mechanicsburg tagged Smith for two runs in the first inning. Leadoff hitter Andy Manges singled up the middle, advanced to second on a balk and scored on a double from Zercher, who scored when catcher Max Cavada singled up the middle.
"They had a good approach in the first inning," Mentzer said, "stayed back and hit some balls up the middle and got two runs there, but then (Smith) really got into his groove and got down in the zone later in the game and pitched extremely well."
Mechanicsburg starting pitcher Cam Nebel found his groove from the start, leading with his curve ball to post 11 strikeouts to two walks, holding Myerstown to three hits.
"He's been pitching in a collegiate summer league," said Mechanicsburg coach Scott Cavada, "and I think it showed. He had good pitch location and good selection."
Myerstown entered the top half of the sixth inning without a hit and trailed 2-1. By the time the Lebanon County champions took the field for the bottom of the frame, they had built a 3-2 lead. Amani Jones, at the top of the Myerstown lineup, punched a one-out single through the right side of the infield, advanced to third on a Luke Hains double and scored on a throw to first base after a dropped third strike to Smith.
Luke Hostetter followed up with a line-drive single to left field that scored Hains, giving Myerstown the lead and Smith the cushion he needed.
"That's how we've been," Mentzer said. "We have a lot of older kids, a lot of mature kids. (Nebel) threw a lot of breaking balls for strikes early, so I think that was tough. We tried to make some adjustments there to jump the fastball early when we could, and we were able to that."
Friday's other games
New Oxford 5, New Cumberland 4: Trailing 4-3 in the top of the seventh, the York-Adams champions, who had chased New Cumberland starter Will Stambaugh with three second-inning runs, rallied with a pair of runs on singles from Coy Baker, who had two of the team's six hits, and Luke Rickrode. It spoiled a four-hit performance from New Cumberland leadoff hitter Nate Uzelac and 13 overall hits from the Cumberland County champions.
Paxton 6, Red Lion 0: Nathaniel Dorris and Kyle Belmont combined to pitch a shutout for the Dauphin County champions, scattering seven Red Lion hits, three of them belonging to Chase Morris, while striking out 12 and walking two. Zach Radzic drove in leadoff hitter Julian Santana for the game's first run in the first inning.
Upper Dauphin 8, Waynesboro 5: A four-run fourth inning for the Dauphin County runners-up turned a 4-2 deficit into a 6-4 lead. Bryce Herb and Tyler Cleveland drove in two runs each for Upper Dauphin, and Colten Zarby pitched 2.2 scoreless innings to close out the win. Aaron King had two of the Franklin County champions' seven hits in the loss.
Photos: Mechanicsburg takes on Myerstown in the Legion IV first round tournament
Myerstown Mechanicsburg Legion 10
Myerstown Mechanicsburg Legion 1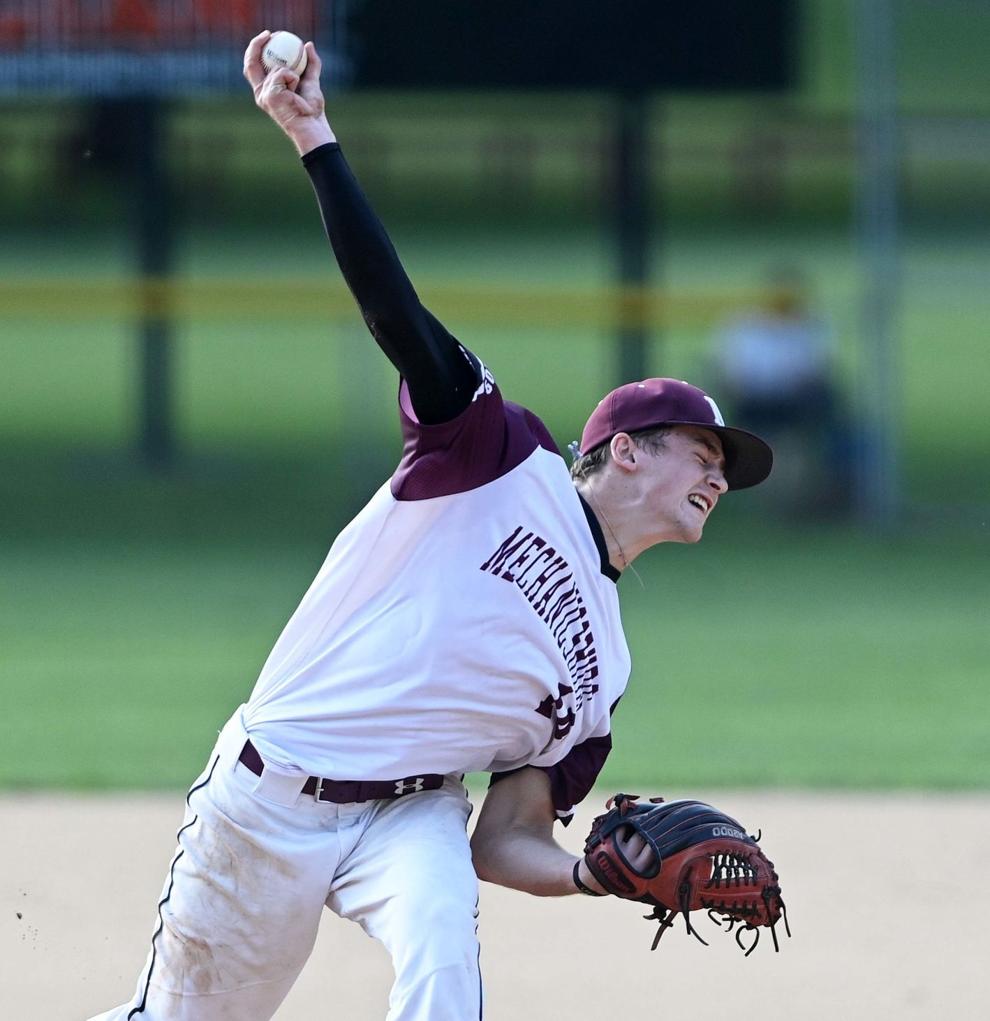 Myerstown Mechanicsburg Legion 2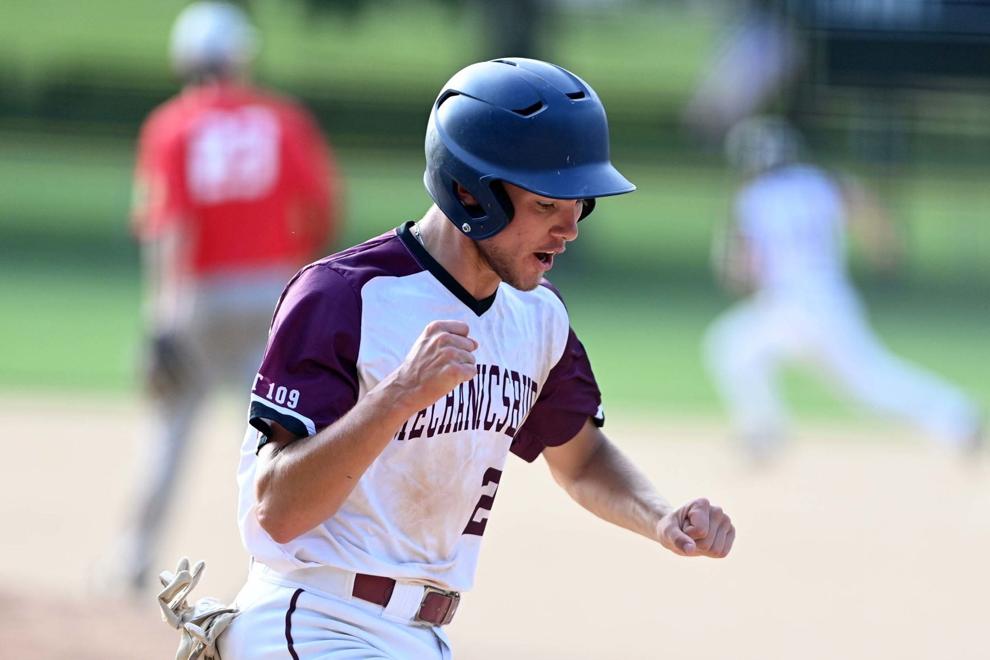 Myerstown Mechanicsburg Legion 3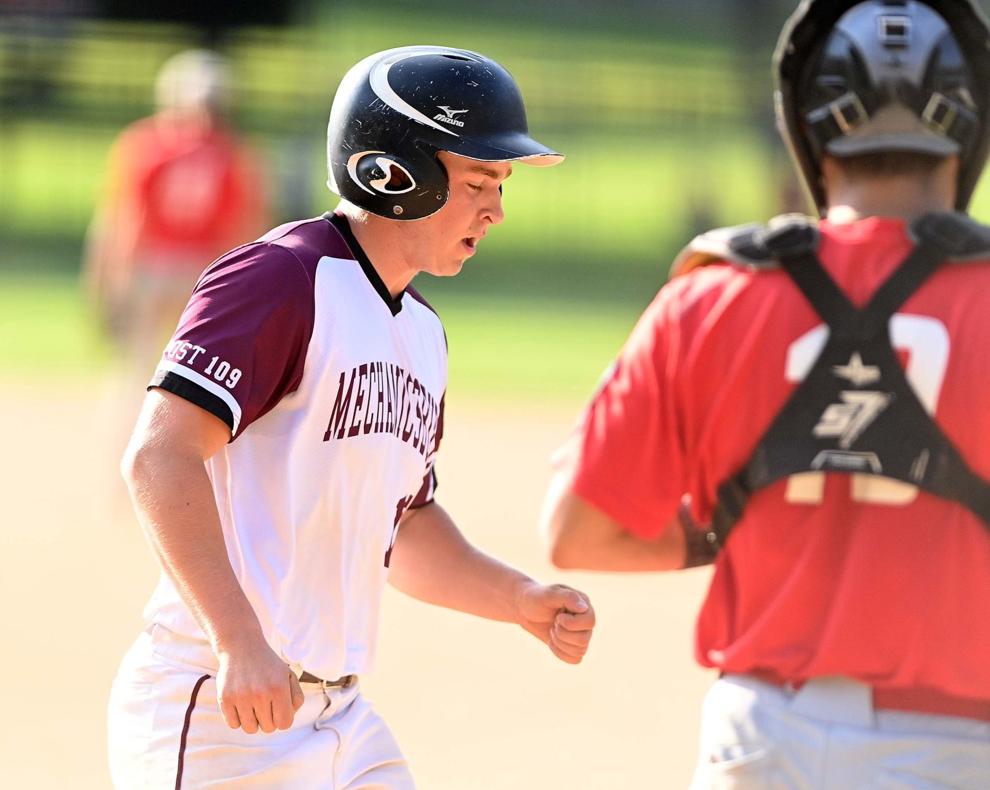 Myerstown Mechanicsburg Legion 4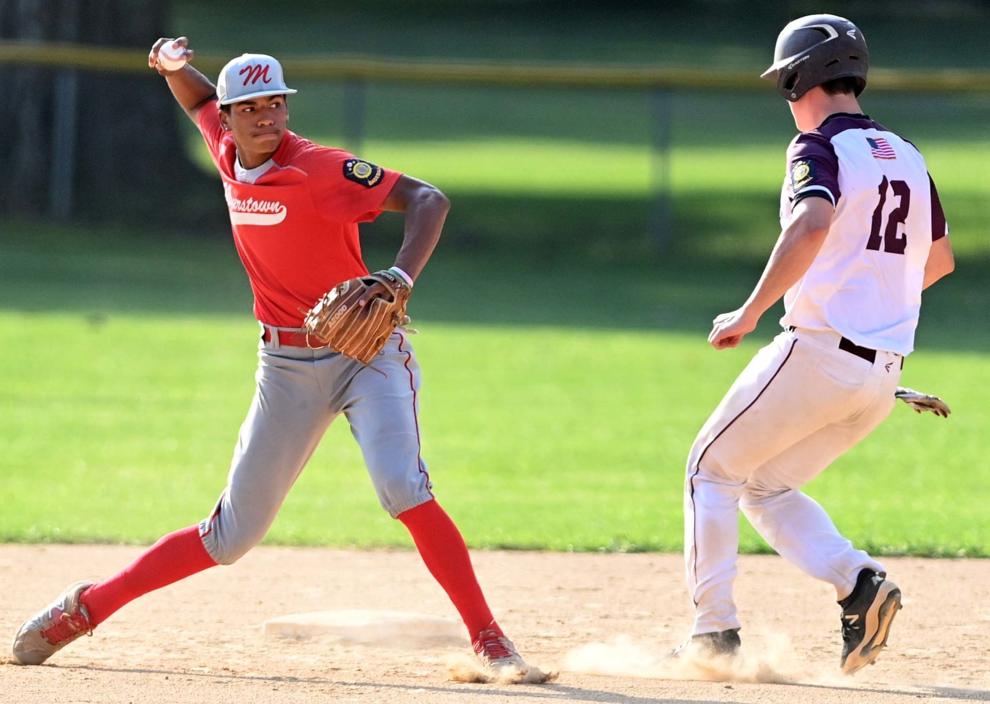 Myerstown Mechanicsburg Legion 5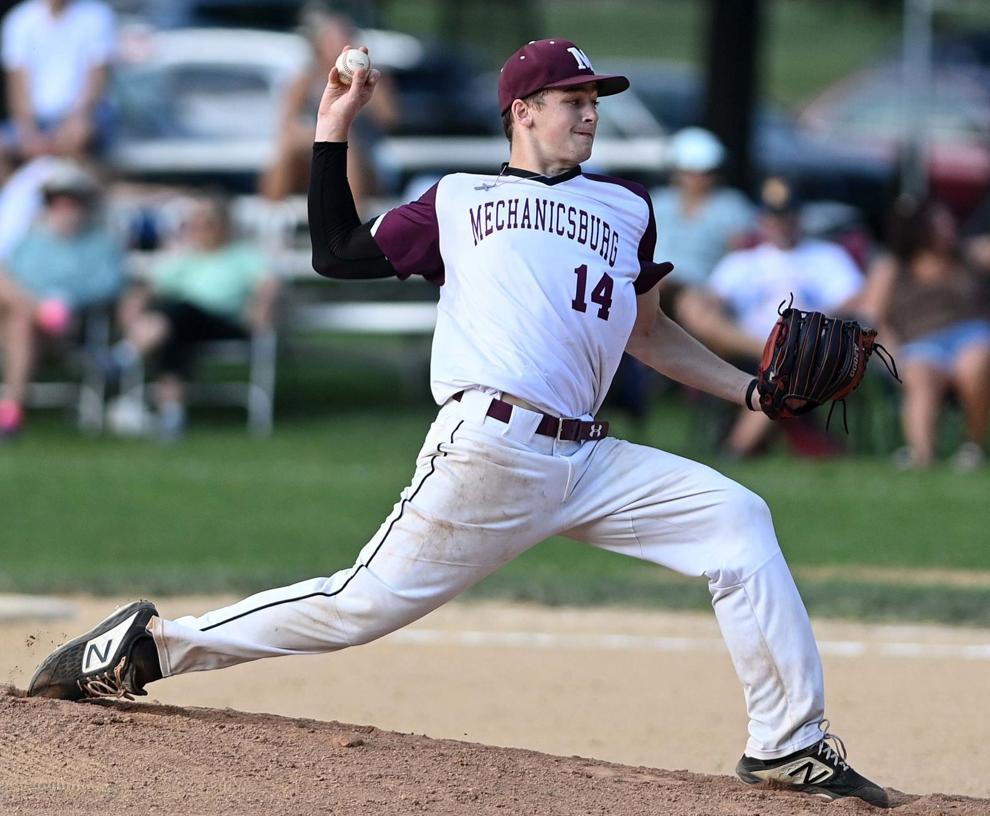 Myerstown Mechanicsburg Legion 6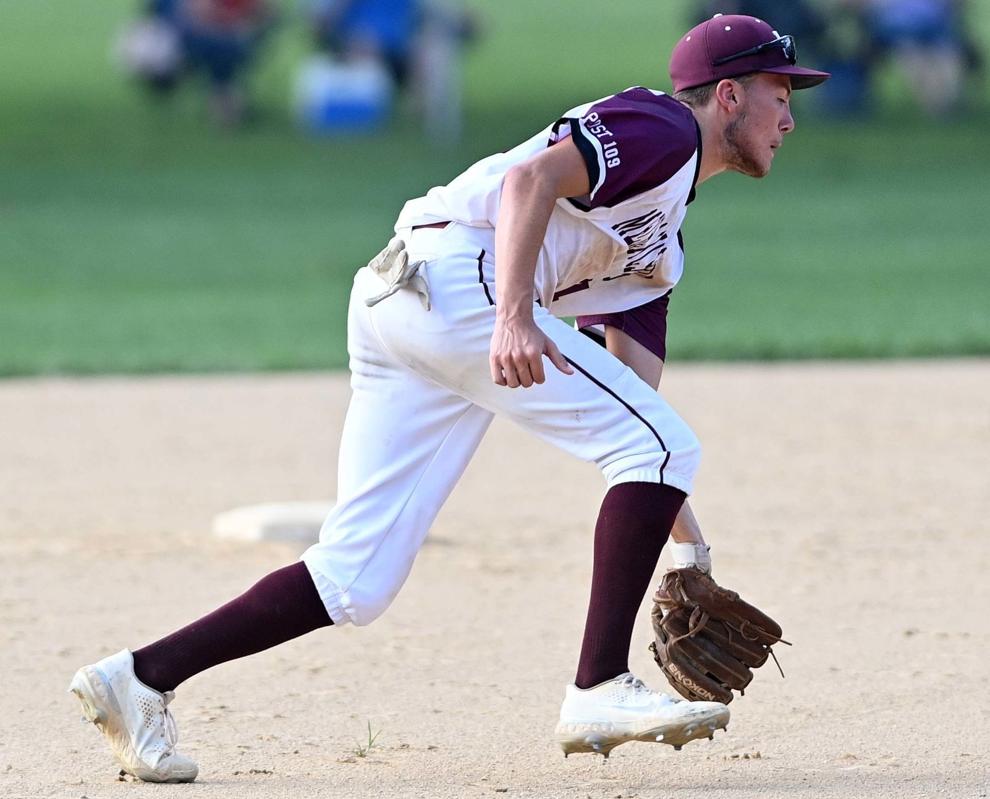 Myerstown Mechanicsburg Legion 7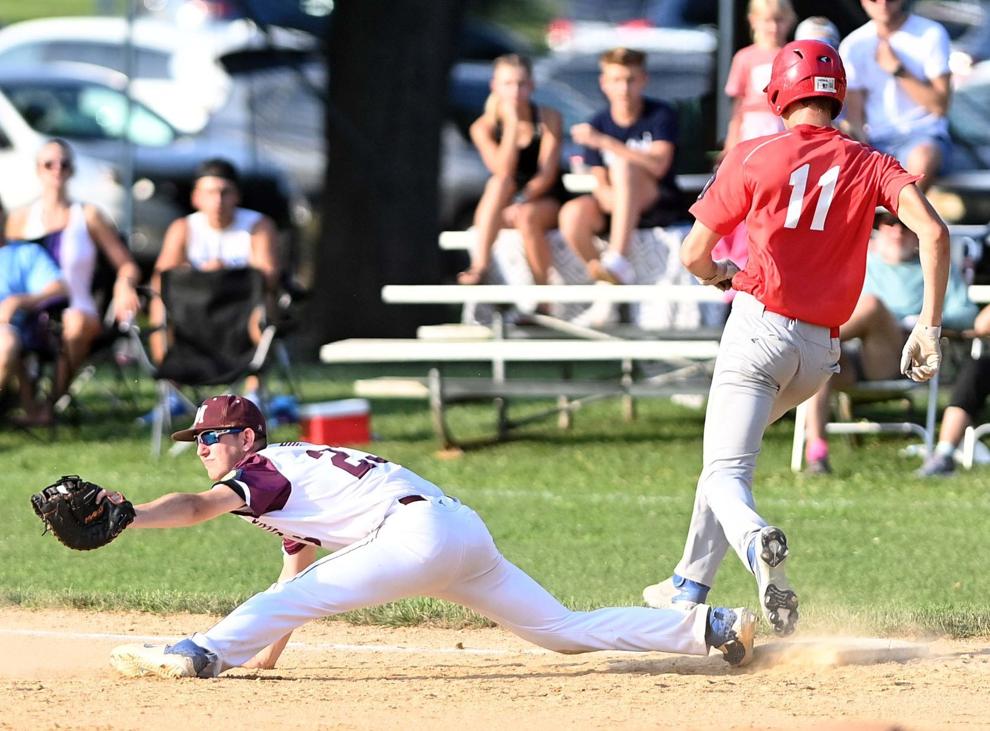 Myerstown Mechanicsburg Legion 8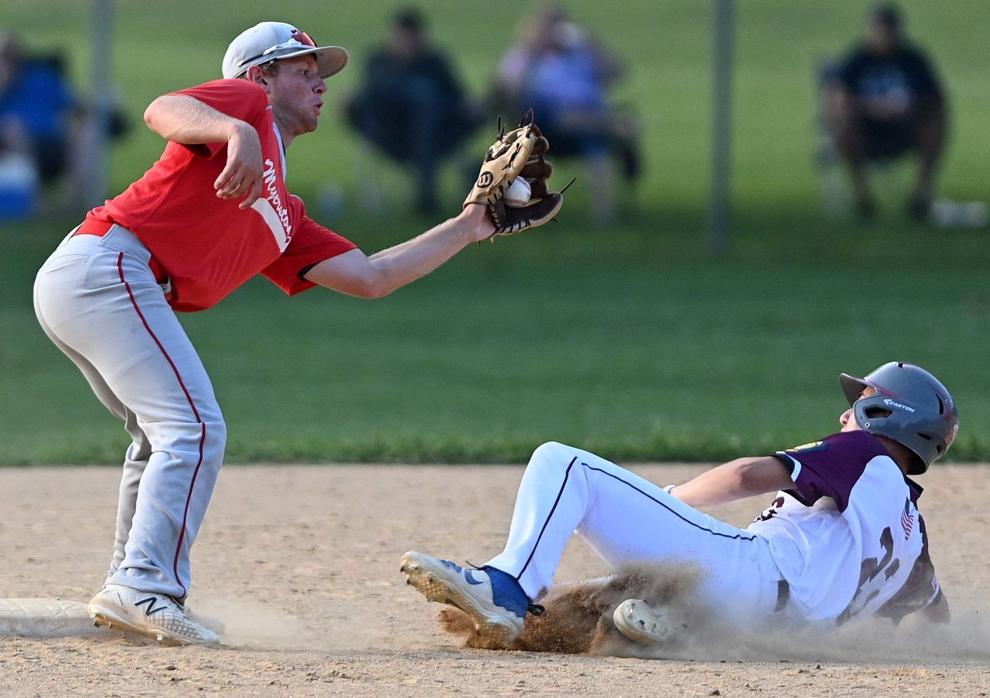 Myerstown Mechanicsburg Legion 9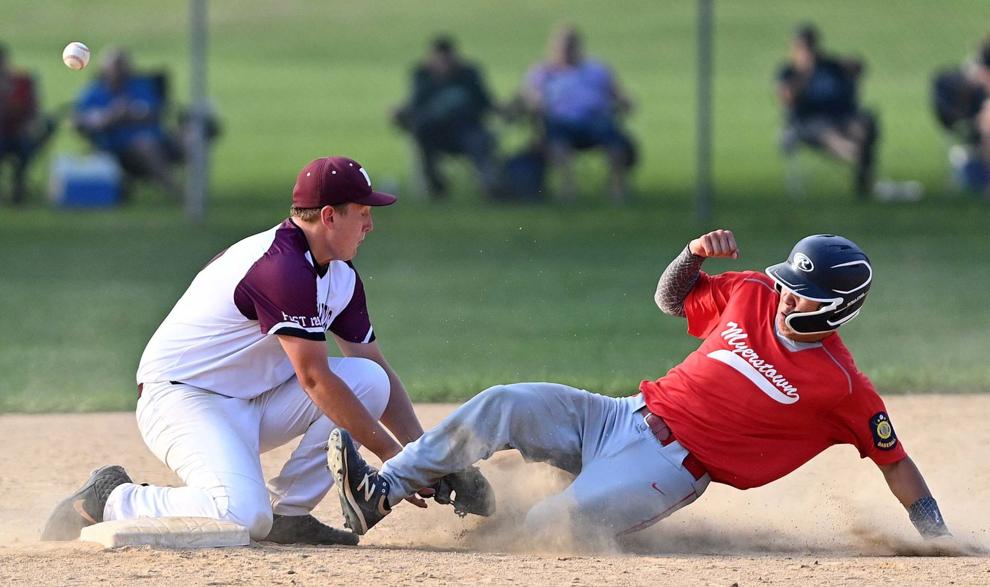 Myerstown Mechanicsburg Legion 11