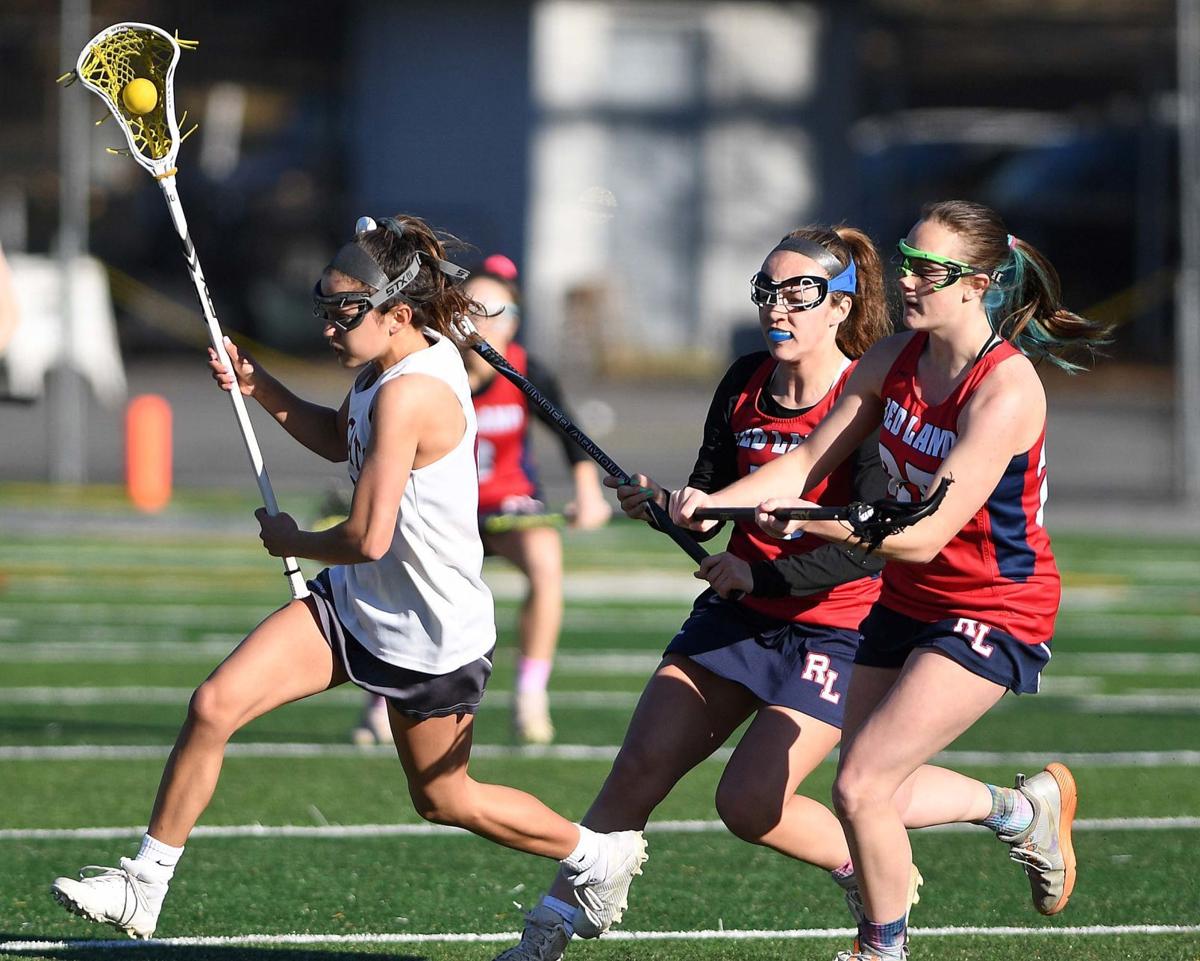 MECHANICSBURG — The Mechanicsburg girls lacrosse team has found itself in new territory this season.
Now the Wildcats have their eyes on settling in and making themselves regulars.
Mechanicsburg made its season a record-setting one Thursday, tallying a 10-7 victory over Cedar Cliff in a Mid-Penn Conference matchup at Frederick Field in Mechanicsburg's Soldiers and Sailors Memorial Park. The win moved the Wildcats to 7-5 on the year, setting a program single-season record for victories.
Mechanicsburg broke things open in the late first half and early second, at one point leading by as many as five goals after the teams had been tied 3-3 with six minutes to go in the first half.
Senior attack Izzy Szejk continued her torrid scoring pace, tallying eight goals to push her season mark to 82.
Standing out
The list begins with Szejk, whose goals came every which way — solo rushes, free-position shots, wraparounds and one key, second-half goal in which she forced a turnover behind the net, scooped the ground ball and went for the score. She scored five in the first half; the final two of those came after Cedar Cliff had tied the game, giving the Wildcats a 5-3 cushion at the break. Keeper Olivia Helms had four stops in those final eight minutes of the half, helping keep the Colts at bay.
Wildcat defender Autumn Peters got in on the scoring in the second half, with a goal in the opening two minutes and another at the 14:41 mark that gave Mechanicsburg a 9-4 lead, its largest of the game.
Cedar Cliff's Sam Reilly dueled with Szejk in the first half, tallying all three of the Colts' goals. Her free-position shot with 9:12 remaining in the first knotted it at 3-3. Four different Cedar Cliff players found the net in the second half.
By the numbers
There were plenty of numbers that stood out Thursday for the Wildcats: Szejk's goal total, the program victory mark and Mechanicsburg's standing in the latest District 3 Class 3A power rankings. Twelve teams will make the cut for the playoffs, and the Wildcats entered the evening sitting at No. 13. They have six games remaining.
Cedar Cliff faces a steeper climb for qualification after the Colts dropped their fifth straight. They had entered the contest at No. 15.
Up next
The Wildcats get a one-week break before they begin the season's home stretch. Cumberland Valley visits Apr. 29 in a matchup that will have big implications for the District 3 qualifying. The Eagles entered the night two spots ahead of Mechanicsburg at No. 11.
Cedar Cliff returns to action Apr. 26 when it hosts West Shore Christian. The contest is the first of three in a four-day span for the Colts, who will have the opportunity to make up some ground in the race for a district playoff berth.
They said it
Szejk on the school record: "It means a lot to me. I've been with this team since seventh grade, and it's been awesome to see them grow and see everyone get better every year. After last year and not playing, I think it's really cool that we got to come back after two years and set a record for our school."
Szejk on what's next: "We want to keep our energy up. We don't want to get too comfortable with where we are in the standings. Our goal is to make the playoffs for the first time ever, so we know that we need to come out with some wins next week."
Mechanicsburg head coach Matt Szejk: "When you're that close on the scoreboard, the game is open. It's anybody's game. So, we had confidence that we were in this game. Then you get a few goals, and it keeps that confidence up and gets the girls believing. We had some girls who played their best games today."
Cedar Cliff head coach Kristy Martin: "Turnovers are what hurt us today. We just have to get those ground balls. We rallied, though, and we played as a team. We just have things to work on. Turnovers are what we have to focus on."