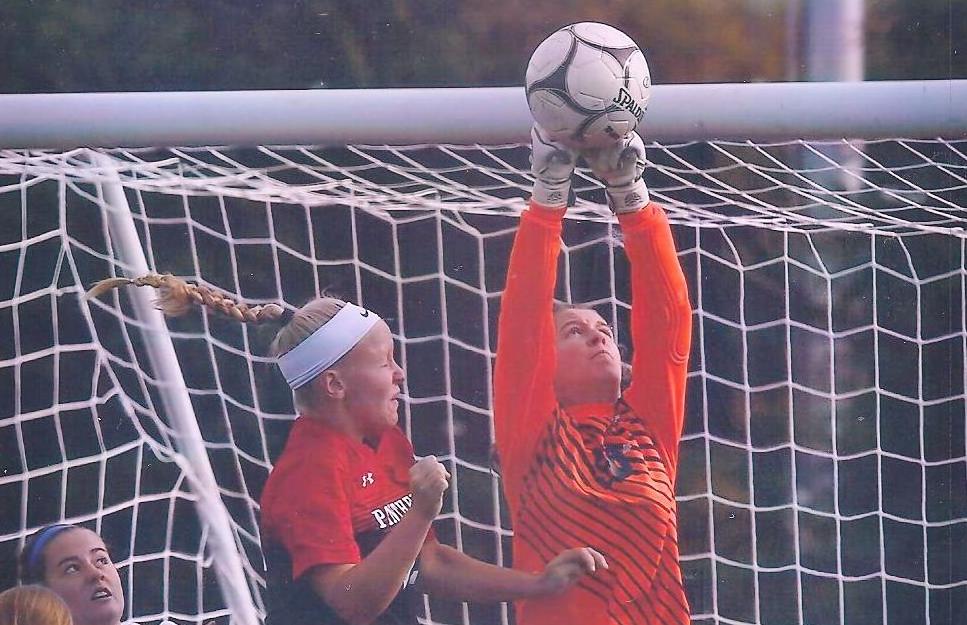 When so much time, effort, heart and commitment is put into something as monumental as a soccer season, it really hurts when you get so far and accomplish so much only to come home without the gold trophy.
I think in tight games like ours against ELCO, it's really easy to think about all the "what if's." What if that shot had gone in? What if I had done something differently? What if their shot had gone wide? But, I think it's important to remember that that's the game of soccer. There will be scoring opportunities and near-misses and heartbreak, and sometimes that's just the way the game goes.
I can confidently say that I am so proud of each and every Lady Bubbler. Whether you were on the field or not, you all contributed something valuable to this match and season thus far. I know it didn't go our way, and that really sucks, but I don't think I could have asked for a better game out of any of you. I saw some players step up into huge plays and show what they can do under pressure. You guys rock!
And the best part is that we still get to play. It might be a bajillion miles away, but a game is a game and I can't wait to get back out on the field. You've taught me to be thankful for every save, every play, every minute and second that I get to experience with you guys.
It really is something special.
So, win or lose on Tuesday, it's already been a sensational season and I'm excited to see where the road ahead takes us.
Get in the game with our Prep Sports Newsletter
Sent weekly directly to your inbox!