In My Words Collection: Week of Dec. 24
Brady Serina In My Words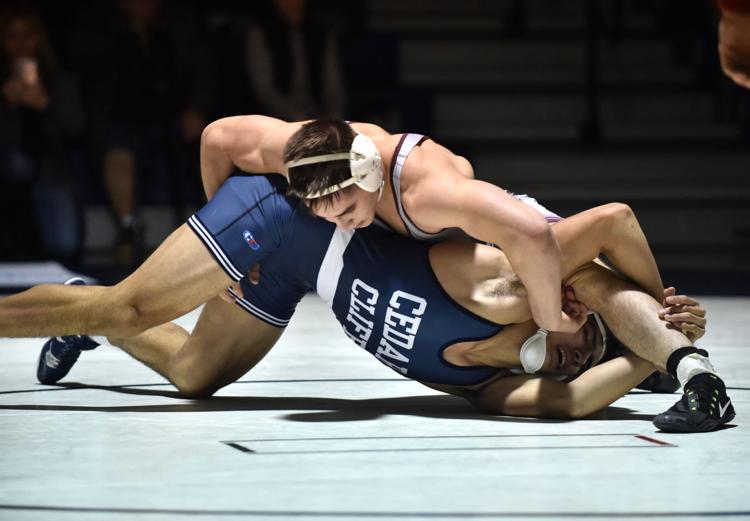 In Serina's Words: Hard work to prepare for postseason
Looking back on the past week, I can say that every match we competed in was hard fought by our wrestlers, but I know there's much more to come in the rest of the season from them.
We took a tough loss from Lower Dauphin, yet we learned more of what areas we need to focus our time on, so we could get rid of the little errors and prepare for our next competition. With that in mind, we collected our first victory, 39-30 last Thursday over CD East. It was nice to have the support of our home crowd, alumni, as well as all the students that came out to support us that night.
The previous few practices have been some of the hardest so far this year for me, as Brayden Wills came to visit and work out with me apart from the team. We were partners for the entirety of last season, so it was fun and nostalgic to have him back. Despite him bruising the back of my head with his heavy hands, and breaking my self-confidence for the time being, I appreciate him taking time from his own winter break to hit the gym with me and teach me some new techniques.
The interesting part about our wrestling team is that we are becoming more than just a team. When winter break rolls in and we have a few days off from practice, the team isn't silent and separate — we are always hanging out with each other. Whether it's lifting, bowling, eating or just relaxing, we love being with each other, which is how I know there's more great things to come after Christmas break.
Not to mention we all got the best Christmas present possible, a two-pound allowance.
We are finally at the turning point of the season where all the time for injuries and rest has ended. When practice on Tuesday starts, everyone better have their head in the game, because it's going to get more intense. And a higher level of focus and desire to win is necessary to prepare for the state tournament, which is now in sight.
We need to realize that whether you're competing in a match, a tournament, a JV tournament or just practicing, the outcome doesn't matter. Everything we are doing is getting us better so that when it's time for sectionals, we know that we will be wrestling to our highest potential.
Devon Chenot In My Words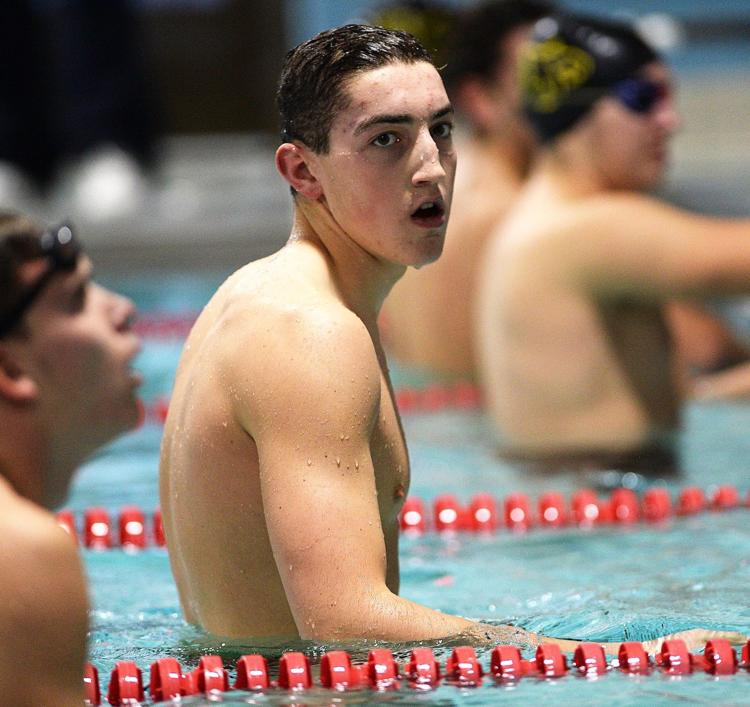 In Chenot's Words: Carlisle swimming is a unique culture
There are many different people from many different backgrounds on our team. I think this makes Carlisle swimming unique.
We have kids that have lived here for their entire lives. There are some kids, like me, who have moved to Carlisle recently. We also have kids who have just moved here this year and may only spend one year here. This can be hard, but there are new people all the time to meet and get to know.
Carlisle is home to the U.S. Army War College. The people that come here are either only here for a year, or are deployed for a year and stay here a total of two years. This brings new students to our school every year and means we have new swimmers every year. The hard part is we are never sure what skills and strengths the incoming people will have. We have to rely on the swimmers we know we have and try to build a team from there.
I had a unique experience with becoming a swimmer at Carlisle. I spent my first two years of high school at West Perry without a swim team. Last year I had the opportunity to come to Carlisle and be on a swim team.
Sometimes an unexpected swimmer will switch schools or come to a new team. Forming a team is a little hectic, but when you bring it together, it is special. Swimming is a team sport in scoring, but it is full of small individual accomplishments that any swimmer can have. Everyone can get a best time, regardless of experience or skill level. I think that makes swimming a special sport.
Last week we had two good meets with State College and Cedar Cliff. We had good races in both meets but with different outcomes to the meets. At the State College meet, our stronger swimmers were challenged with some tough races. In contrast, at the Cedar Cliff meet, some of our younger or less experienced swimmers were given an opportunity to shine in their events.
This upcoming week we have the Bulldog Bash at Big Spring. I have had the opportunity to swim at the Bulldog Bash all four years of high school, and it is always an enjoyable time. I am looking forward to the meet and some great races.
Peyton Bechtold In My Words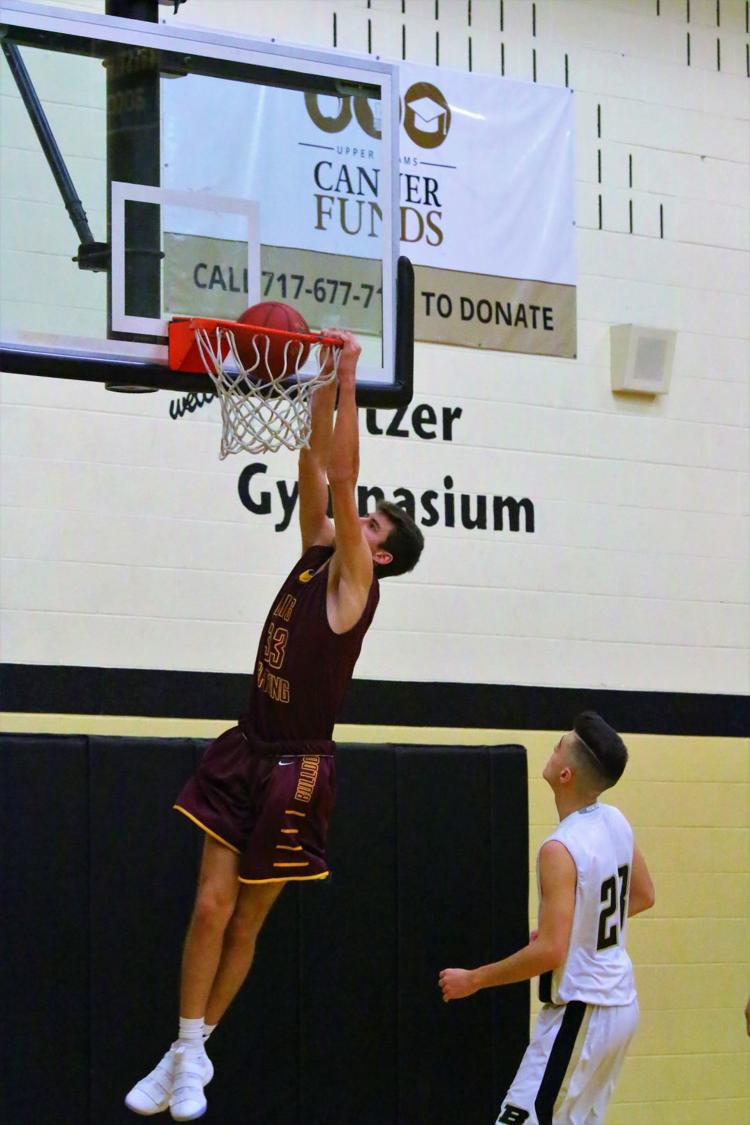 In Bechtold's Words: Checking off a childhood dream
Growing up, every young athlete dreams of playing in front of the big crowd, under the bright lights of a professional sports arena. Very few of those young athletes grow up and are able to fulfill that dream.
This past thursday my teammates and I were lucky enough to cross that childhood dream off of our bucket lists as we played James Buchanan High on the Philadelphia 76ers' court.
The game was no walk in the park as James Buchanan is a good team who always plays us tough. Going into halftime with a solid lead, we played one of our worst halves of basketball the second half and let James Buchanan make it a close game before we were able to squeak out the win in the final seconds.
On the bright side, my teammate Gavin Pritchard is really starting to grow into his role as a dominant big man, which can be seen by his career-high 17 points accompanied by 12 rebounds. Being only a sophomore and seeing this growth is amazing, and I'm really looking forward to seeing where his ability will take him the rest of this year and the years to come.
Despite not playing the best, we still left Philly with a win and a record of 3-3 heading into Christmas, which is nothing to complain about. With the upcoming Holiday Classic tournament my teammates and I just need to continue improving so we can head into the new year 5-3.
Maddie Sitler In My Words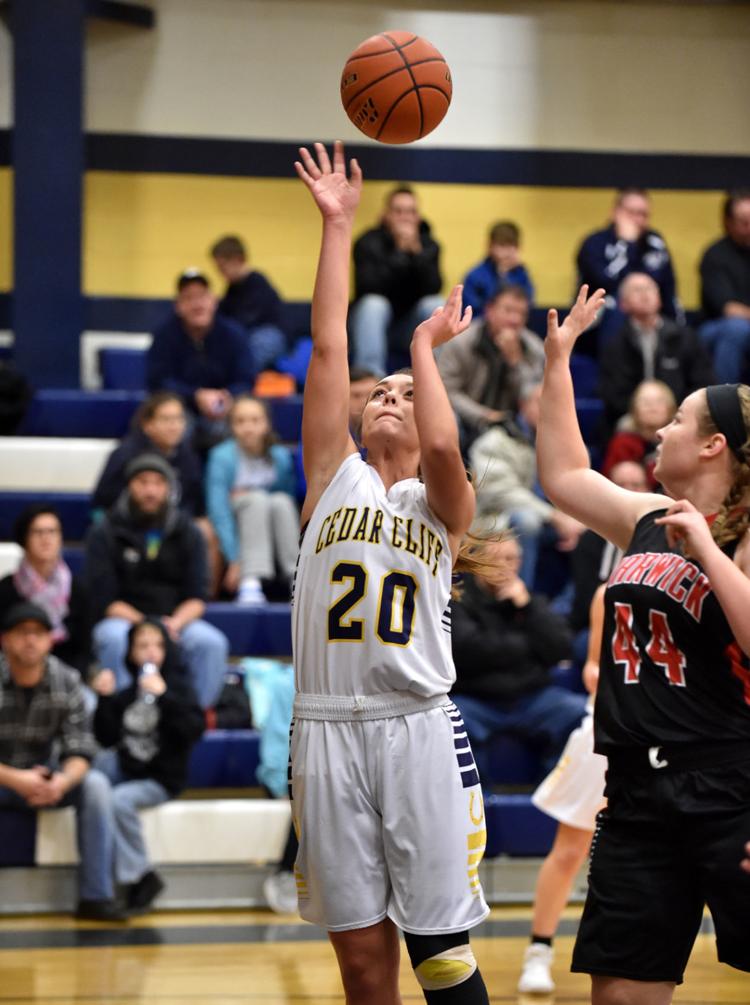 In Sitler's Words: Christmas with the team
Tis' the season for gift giving.
Every year the Cedar Cliff Lady Colts do a Secret Santa gift exchange between all the players on the team. The only requirement is to try and keep the price under $15.
This year it ran very smoothly. On Saturday we had our "fun" Christmas practice. This practice includes fun games such as a numbers game, a chair game, 11-man drill with the coaches playing, too, and of course lots of Christmas music. I would have to say it's our most relaxed practice of the whole year, but there's still a lot of competitiveness between the team.
At the end of practice is when we did our gift exchange along with having donuts, muffins, fruit and chocolate milk, which is a team must-have. People received all kinds of gifts such as water bottles, gift cards, socks, pillows, joke books, pictures and lots and lots of candy.
This is always a perfect way to get us all in the Christmas spirit while also being in the heart of basketball season. This is a prime example of how our team resembles a big family.
Now we get just two days off until we get back in the gym to work off all the cookies that will be eaten and to prepare for our holiday tournament on Thursday and Friday at Central York. Happy Holidays!
Nathan McKenna In My Words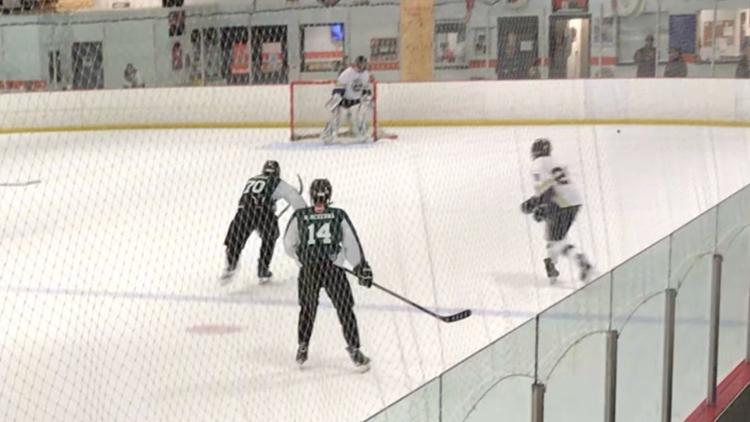 In McKenna's Words: All-stars great team leaders
The Trinity Shamrocks are very happy to announce that we have four players who were nominated for the CPIHL All-Star game.
These players are Riley Johnson, Lance Coffey, Spencer Hockensmith and Jackson Hubbard. It's a great honor to be a part of the game and to show how talented this team really is.
These players have showed a tremendous amount of skill and dedication to the sport. They have a big role on the team even without looking at the stat sheet. With two of them being captains, they do a great job at preparing and observing for games. Also having such great team leaders gives opportunities for others to follow and let the captains lead. This is most likely why we had a very good first half of the season, and it will be great if we can carry it into the next half.
Although the team isn't undefeated, we're looking for the best outcome for this second half of the season and shooting for first place.