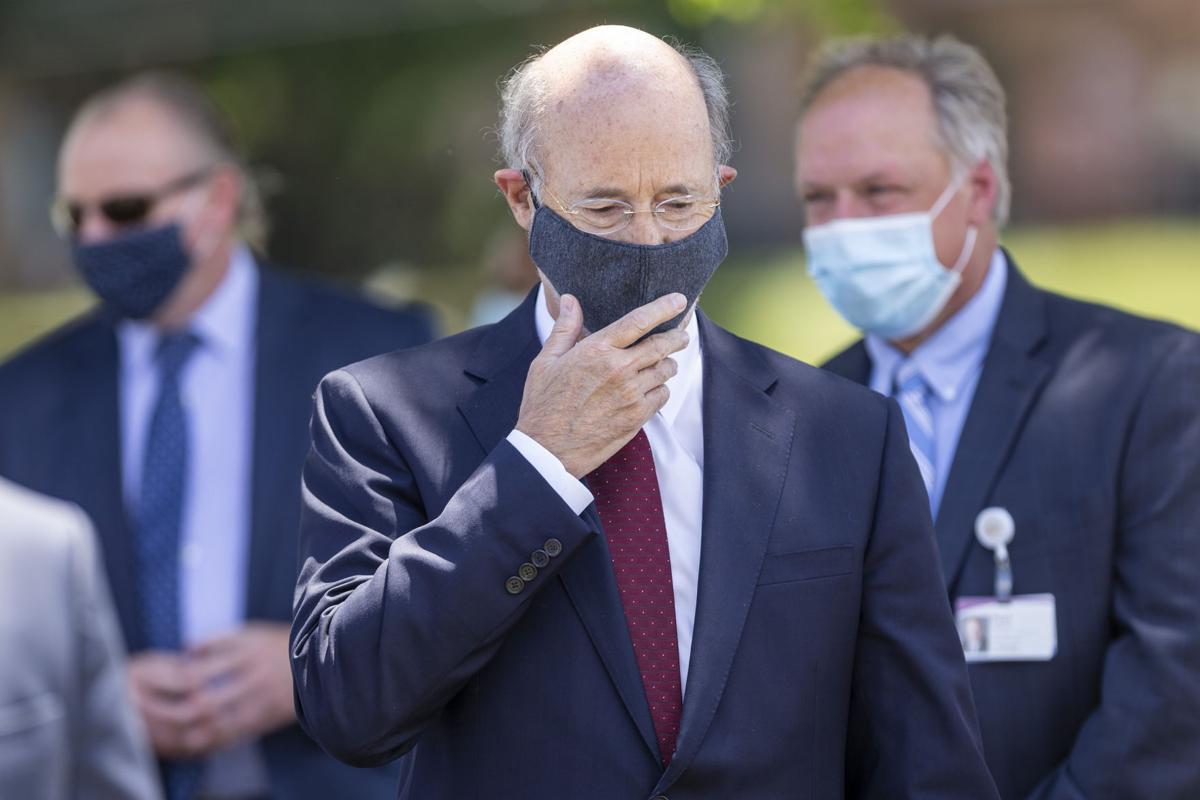 Gov. Tom Wolf said he expects the Department of Education to have new guidelines regarding fans at high school sporting events by the end of the week.
The statement came during a Wednesday press conference while fielding questions two days after a judge called the state's shutdown aimed at containing the spread of COVID-19 in the spring unconstitutional.
Wolf said the PDE will have new guidelines out by "Thursday or Friday." He did not hint at what the numbers would be.
Currently, the state does not allow more than 250 people at outdoor high school sporting events, which includes the teams, officials, school personnel and then fans. Indoor events are capped at 25, a particularly tight number for girls volleyball and water polo during the fall season.
"We wanna get this out in the next day — either tomorrow, Thursday, or Friday — so that school districts have this," Wolf said when asked about schools making up their own rules, potentially opening stadiums without restrictions. "Again, school districts are making up their own minds on all these things, what they have to live in in these broad restrictions."
Multiple schools around the state, including Wilson School District and others in western Pennsylvania said last week they were enacting their own numbers far in excess of the state's guidelines, in outright defiance of the governor and PDE. The PIAA sent a letter last week to its membership asking schools to adhere to the state's guidelines so they do not jeopardize their push to increase those numbers through legislative channels. It has had mixed results.
Also Wednesday, Attorney General Josh Shapiro asked the U.S. District judge who made the ruling, William Stickman IV, an appointee of President Donald Trump, to delay enforcing the ruling. Shapiro's office said the ruling "does not consider the manner in which COVID-19 is spread or the rationale for adopting the congregate limits." Its request for a stay also pointed out that other federal judges, and the Pennsylvania Supreme Court, have upheld Wolf's pandemic shutdown orders.
Wolf said he's trying to think about what the virus tries to do, and that's spread in large groups of people, especially those that are unmasked and close together.
Wolf said he is taking into account the judge's ruling and wants to do so in a reasonable time. He did not have any suggestion of what the new guidelines may be.
"It's a work in progress," he said. "But again, this is not something that's way down the road and let's stonewall until we appeal, we're actually trying to figure out what we can do to give some guidance quickly to the school districts while we're going through this process."
When asked if it's OK for school stadiums to open to thousands of people, Wolf said: "No, no. And that's the kind of thing I think the Department of Education's gonna look at."
The Associated Press contributed to this report.
Email Jake Adams at jadams@cumberlink.com or follow him on Twitter @jakeadams520
Concerned about COVID-19?
Sign up now to get the most recent coronavirus headlines and other important local and national news sent to your email inbox daily.