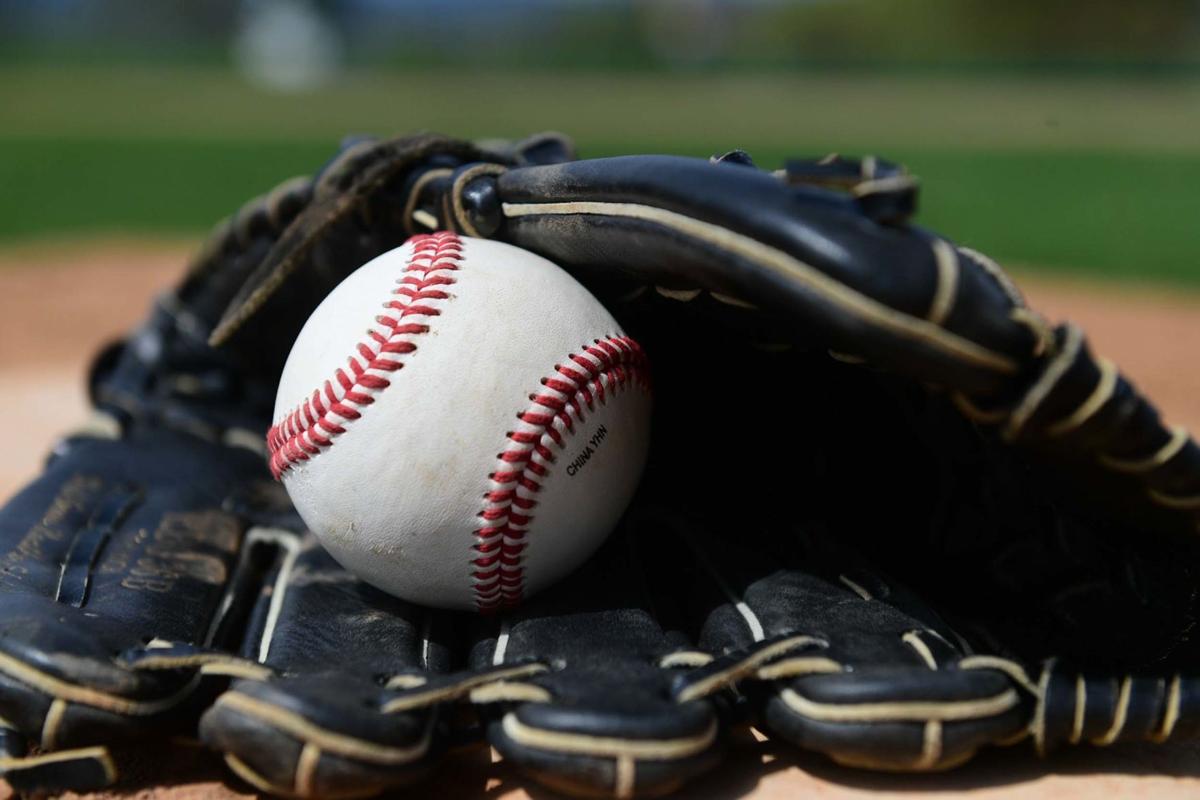 A marathon game that started 48 hours earlier finally got its conclusion Thursday.
Red Land ended a 13-inning classic that began Tuesday and was paused due to darkness, scoring four runs in the 13th inning, the first after the restart, to beat Cumberland Valley 9-5.
Ethan Phillips doubled in Benny Montgomery for the first run, then Skylar Hertzler smacked a three-run homer for good measure. 
The Eagles threatened with runners on the corners and one out, but Brady Ebbert got a strikeout and ground out to earn the win.
Phillips's hit was his only one in eight at-bats in the game, while Hertzler picked up his third of the game with the long ball. Montgomery finished 4-for-6 from the leadoff spot with two RBIs and two runs, including the game-winner. 
The Patriots used three pitchers to the Eagles' six, with Tyler Dunn drawing the loss in one inning of relief.
The Eagles then turned right around and beat visiting Mechanicsburg 6-4, turning to Jack Norris and Jacob Dows to pick up the win. Norris fanned five in 4.2 innings, allowing three runs on three hits. 
Logan Sauve doubled twice from the leadoff spot, going 2-for-2 with two runs and an RBI, adding three stolen bases. Jackson Boone was 2-for-4 with a double and two RBIs in the win. The Wildcats got a homer, two RBIs and two runs from Josh Jamiolkowski.
Ethan Eisenberg was 3-for-4 with a double, stolen base three runs and three RBIs in Big Springs' 15-6 win at James Buchanan. The Bulldogs overcame a 4-1 deficit after three innings. Tristan Boyer was 1-for-4 with two runs and two RBIs, and Jonathan Miller (1-for-2) scored three times.
Nathan Yunk was 2-for-3 with an RBI and run scored, but Waynesboro popped Boiling Springs 11-3. Charlie White finished 2-for-4 with a run for the Bubblers. Waynesboro got four homers from four different batters.
Brady Ward tripled, scored and drove in a run in Cedar Cliff's 4-2 win over Chambersburg. Nick Skokowski earned the win on the bump, tossing 5.1 innings while allowing just three hits against six strikeouts.
Maika Niu struck out all six batters he faced in two innings of relief, concluding a combined no-hitter and earning the win in Trinity's 14-0 win in five-innings over Steel-High. Ethan Pfeffer started for two innings, fanning four, and Ryan Balaban added two more whifs in his one inning. Niu also did damage at the plate, going 2-for-4 with three RBIs and two runs. Ryan Ness, batting right behind Niu, went 2-for-3 with a run and two RBIs. Both had stolen bases.
Josh Sullivan six innings of three-hit ball to lead Northern to a 4-0 shutout win over West Perry. Sullivan reached his pitch limit after recording seven Ks, and John Noll finished the job with two strikeouts in the final inning. Northern's Alec Welshans knocked in two runs and finished 1-for-3 at the dish to give.
HS Softball
Madison Smith punched out eight, needing just 53 pitches to earn a 15-0, four-inning win over Biglerville. Smith added four RBIs at the dish on a 3-for-4 day. Shamrocks teammate Molly Whitmer contributed a pair of hits, a double and homer, plus three runs and three RBIs. Ryan Smith (2-for-3) doubled, scored three times and stole two bases from the leadoff spot.
Abby Beidel went yard to highlight a 2-for-4, two-RBI day in Big Spring's 12-2 win over James Buchanan in six innings. The Bulldogs did there damage with just six hits. Beidel also tossed five innings, fanning seven against five hits to earn the win in the circle. Fallon Feaser went 2-for-2 with two runs to help the cause.
Madisyn Saposnek homered and went five innings in the circle to earn the win in Mechanicsburg's 11-1 victory over Hershey. Saposnek finished 4-for-4 at the dish, driving in three runs and doubling. She fanned two and scattered five hits. Jordan Sellers went 3-for-4 with three runs for the Wildcats.
Cumberland Valley split its doubleheader with State College, winning Game 1 4-2 (nine innings) before losing the second 5-3. Kate Berra earned the win in the opener, striking out four in five innings after relieving Evelyn Coburn, who fanned five against one hit in her five innings. Kylie Bornman ripped a homer in her lone at-bat, finishing with two key RBIs. And Ali Wagner was 2-for-5 with two RBIs in the win. Wagner was 2-for-4 with two runs in the second game, with SC's Zia Bodnar fanning 10 in a complete-game effort, which followed up an impressive complete-game, 13-strikeout performance in the Game 1 loss. Berra struck out seven in three innings of relief for CV.
Hailey Irwin smacked a grand slam, finishing 3-for-5 with four runs and five RBIs in Northern's 20-4 rout of West Perry in six innings. Irwin doubled twice, as the Polar Bears recorded an impressive 11 extra-base hits. Ashley Folk (3-for-4) also homered and doubled twice, driving in three runs and scoring four times. Paige Loudenslager (3-for-4) doubled on all three hits, drove in four runs and scored twice. She also fanned seven in five innings for the win.
HS Girls Lacrosse
Alexandra Kelley pocketed six goals, dished out two assists and led Carlisle to a 17-2 win over Northern. Kelley now has more than 100 career points for the Thundering Herd. Alex Thumma added four girls and Aubrey McGlynn had a hat trick. Haley Carlo stopped nine shots for Carlisle. Lindsay Johnson scored the Polar Bears' only goals.
Izzy Szejk scored seven goals and contributed to one other to lead Mechanicsburg to a 10-7 win over Trinity. Ava Green nearly went shot-for-shot with Szejk, scoring five Shamrocks goals. 
HS Boys Volleyball
James Strong led with seven kills, but Mechanicsburg was swept 3-0 by Palmyra (set scores: 25-18, 25-16, 25-21). Bryce Weenink dished out 16 assists, and Tyler Hoke had three blocks.
Central Dauphin beat Cumberland Valley 3-1 (set scores: 25-22, 25-17, 12-25, 25-16). CV's Jared Johnson paced the team with 15 kills and two aces, while Cameron Birch had 15 digs. Nathan Erb dished out 32 assists, and Iain Martin had a team-high five blocks.
HS Track & Field
Anne Spila picked up three wins to lead Trinity's girls to a 78.5-70.5 win over Boiling Springs. Spila won the 100 hurdles (17.5), long jump (14-7.5) and high jump (4-8). Teammate Kaitryn Barenko chipped in a pair of wins in the shot put (30-6) and discus (107-7). The Bubblers won the 4x800 and 4x100 relays. On the boys side, Boiling Springs won all but one race to claim a 93-57 team victory, with Roy Delevan clinching distance wins in the 1600 (4:49.7) and 3200 (10:29.4). The Shamrocks got two wins from Tyler Rossi in the triple jump (41-2) and high jump (6-1).