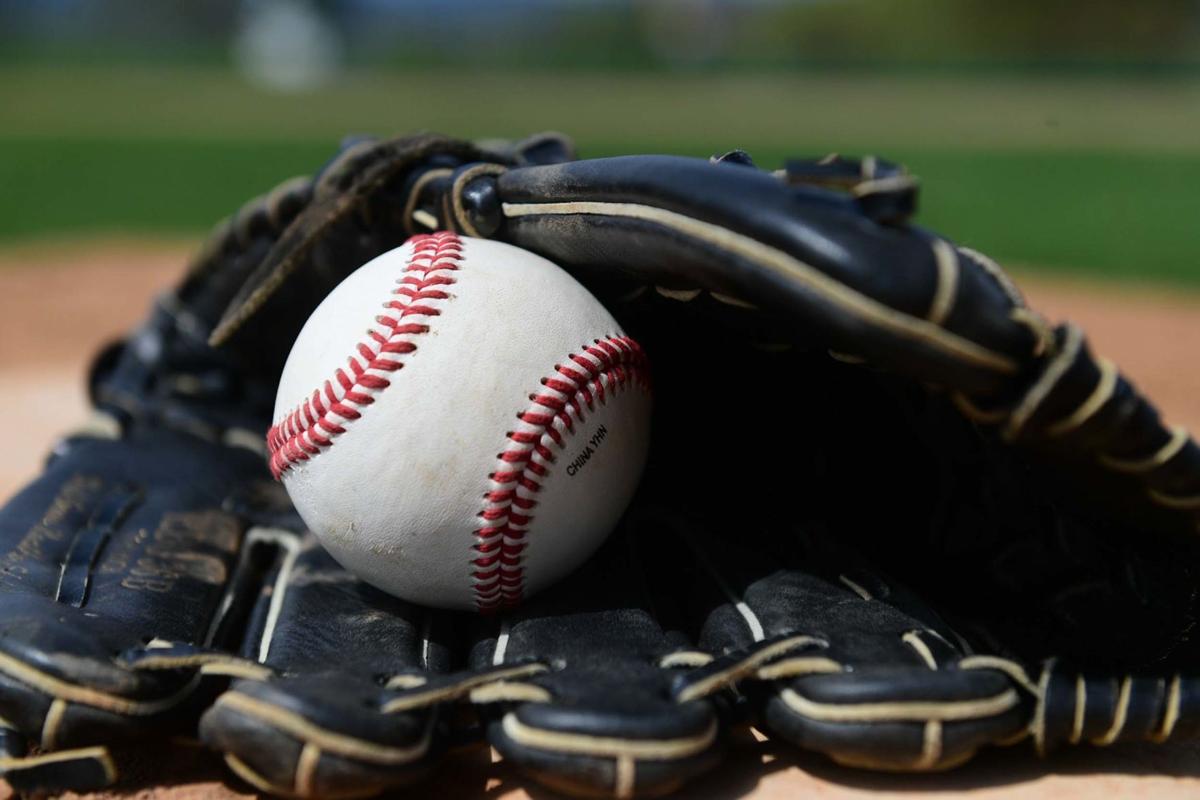 Singles 1 was all about Sentinel-area locals in Saturday's Class 2A Mid-Penn Boys Tennis Championships.
Trinity's Adam Warren moved into the final round and will face off against Camp Hill's Josh Pantaloni, a 6-1, 6-1 winner over East Pennsboro's Matea Jovic. Jovic will play for third Monday.
Trinity's Tommy Hallahan made it to the Singles 2 finals along with East Pennsboro's Zach Martinez. Camp Hill's Clayton Herb fell in the semifinals. The Singles 3 final will consist of East Pennsboro's Scott Bornman and Trinity's Jose Centenera. Camp Hill's Marko Balic was knocked out in the semis.
The East Pennsboro duo of Grant Anderson and Josh Steinhart made it to the Doubles 1 final to face off against the Trinity duo of Nick Schiffler and Silas Gross. The Doubles 2 final East Pennsboro's Trevor Smith and Anthony Huynh, and they will face off against the Trinity duo of Declan Cudahy and Matt Jones.
HS Baseball
Luke Parise shut down Boiling Springs and threw a complete game shutout to lead Camp Hill to a 12-0 victory. Parise went six innings, allowing only three hits and striking out eight on the mound. At the plate, Parise also contributed big, going 2-for-5 with three RBIs and two runs scored. Christian Doi went 3-for-4 for the Lions with four runs and an RBI, and Michael Baturin added three RBIs and two runs in the win. For the Bubblers, Nathan Yunk went 2-for-3 at the plate.
Trinity shut out West Shore Christian 13-0 thanks to a combined no-hitter from Ryan Ness, Ethan Pfeffer and Maika Niu. Ness went three innings and struck out six at the plate, while Niu (two strikeouts) and Pfeffer (three strikeouts) each went one inning. At the plate for the Shamrocks, Niu went a perfect 3-for-3 with two runs scored and two RBIs, while Ness went 3-for-3 with a run and an RBI. Josh McCombs and Isaac Souders both added two runs and two RBIs in the win.
HS Softball
Four RBIs from Taylor Rice helped lead Boiling Springs past Camp Hill 18-1. Rice drove in runs on a single in the first, a single in the third and a single in the fourth. Emma Decker went 3-for-4 at the plate with two RBIs and three runs scored for the Bubblers, while Cora Fries added three runs and three RBIs.
HS Boys Lacrosse
Northern tallied the winning goal in OT to win 9-8 over Mechanicsburg. Antonio Zeno tallied four goals in the loss, while Tyler Noll tallied a hat trick.