YORK — Carrying a first round 3-under par 69 and a 15-stroke cushion in her bag, Paige Richter's confidence was through the roof entering the final round of the District 3 Class 2A girls golf championships at Briarwood East Golf Club.
Despite the padded lead, Richter didn't take anything for granted after missing last year's district championships due to COVID-19-related issues in the Camp Hill School District and losing the opportunity to defend the title she won just a year prior.
Saturday, Richter made sure the opportunity didn't slip away. She not only captured her second-career district crown, but she also did it in fashion, topping second-place finisher Boiling Springs' Brooke Graham by 19 strokes and carding an overall 2-under par for the tournament.
Graham's Bubbler teammate, Josh Hiles, also authored a second-place finish in Class 2A, finishing second to Lancaster Catholic's Jack Novis. Cumberland Valley's Brady Davidson also struck district gold, winning the Class 3A boys title with a strong final round Saturday at Honey Run Golf Club.
"It's still kind of setting in right now," Richter said of her title, "but it was really great to come out here and just every shot I took, I didn't take it for granted, obviously, because of what happened last year. So, yeah, it was really fun."
After her 3-under par round Friday, Richter and the rest of the 2A field battled through wind, testy approach shots, firm greens and an on-and-off sprinkling from the clouds that covered the track for the majority of the day.
Attacking the pin wasn't an option.
Adapting to the conditions, Richter sprung to four straight pars to open her Saturday round before dropping one back on Hole No. 5. A birdie on the seventh brought her back to even for the round, which also included a three-putt bogey on Hole No. 8 from about 40 feet and a par on the ninth hole. She finished the front nine with a 38.
"I did my best to kind of be as precise as I could," Richter said, "but if I did make a mistake, I tried not to get too upset about it because everyone was making them [Saturday]."
Implementing the tactics of landing her approaches short of the green and allowing the ball to funnel to the cup on the back, Richter rattled off six pars, paired with a birdie on Hole No. 17 and a bogey on the 18th to round out her second-round 73 and her 2-under par grand total.
Adding to her 1-under par 71 at the Mid-Penn Championships Sept. 29, the Lions senior is vying to take her respective aim at a state title when she tackles the PIAA Championships scheduled for Oct. 18 at Heritage Hills Golf Resort in York.
"I think it sets me up pretty good," Richter said. "Definitely the first round yesterday was a little bit better, had some birdies rolling on the front. So, I'm really excited. I'm gonna get back to work and get ready for states."
Joining Richter at states will be junior teammate Willow Dixon. After a first-round 94 Friday, Dixon conquered the course, firing a 10-over par 82 on Day 2, sealing the fourth of five spots for states in the 2A girls contingent.
Davidson goes the distance
Entering Day 2 of the District 3 Class 3A Championships, Davidson teed off Hole No. 1, trailing Cedar Crest's Ben Feeman by two strokes. Once the putts cascaded into cup on the first green, Davidson sat tied atop the leaderboard at 2-under par.
"I didn't check the score, but I believe I was tied for the lead after one," Davidson said, "which is just a bad break on his (Feeman's) part. But it kind of equalized the field pretty quickly."
The momentum immediately shifted in his favor. Not wanting to sacrifice his chances of snatching his first district crown, Davidson refused to press and force unnecessary approach shots. That meant aiming for pars rather than birdies.
He totaled one birdie and a trio of bogeys Saturday, along with 14 pars.
The safe approach helped Davidson come away with a district gold medal after shooting 74 Saturday and finishing at even par for the tournament.
"Probably, definitely No. 1," Davidson said, putting the win in the context of his career. "I mean, it's right up there. We had won the team district event my sophomore year. And, I mean, it's hard to say that you're more important than the team, but this is right up there with that one. I'd say its 1A and 1B."
Among the Class 3A girls, Emily McAninch garnered sixth-place honors with rounds of 84 and 82 in a field topped by Dallastown's Makensy Knaub. Anthony DePietress missed the states cut line for 3A boys after falling in a playoff bout. He shot an overall 10-over par.
Bubblers bring home the hardware
Boiling Springs' Josh Hiles and Graham didn't have any doubt entering the regular season. The team's first goal was to claim a third consecutive Capital Division crown.
However, with the losses of seniors Drew VonStein , Aidan Johnston-Walsh and Tanner Nickel, the Bubblers quest for back-to-back district titles didn't feature a clear path. With Hiles' 76 and Graham's 84 spearheading Friday's rounds, Boiling Springs repeated as district 2A champions.
"It's wonderful. I'm so proud of my teammates this year," Graham said, "losing the three seniors last year, we weren't sure what kind of team we're gonna have this year. But my teammates this year really came through, and I'm so proud of them as captain, and as a whole."
The pair then upped the celebrations with a strong showing Saturday, placing second in their respective fields, with Hiles firing an 81 for an overall 13-over par and Graham, a 77 for a two-day 17-over par.
"Coming home with two medals this weekend is great stuff, and we have that nice trophy from yesterday," Hiles said, "and the program is in good hands next year to do it again."
Nathaniel Harbst punched his ticket to states with a pair of 85s Friday and Saturday, snatching the final spot in the boys 2A contingent.
Photos: District 3 Class 2A Golf Championships
District Golf 12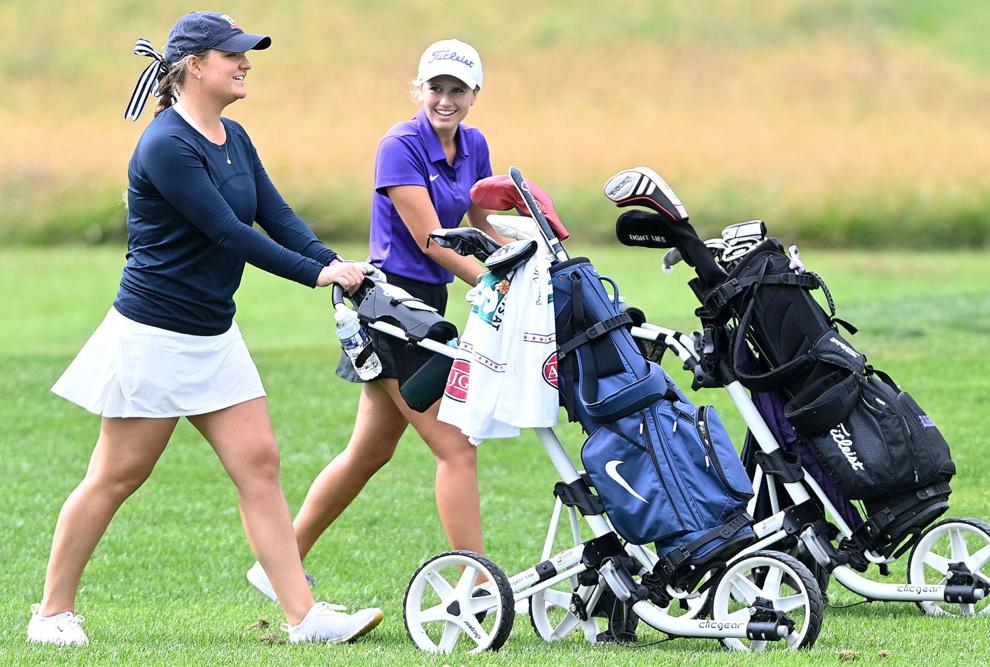 District Golf 14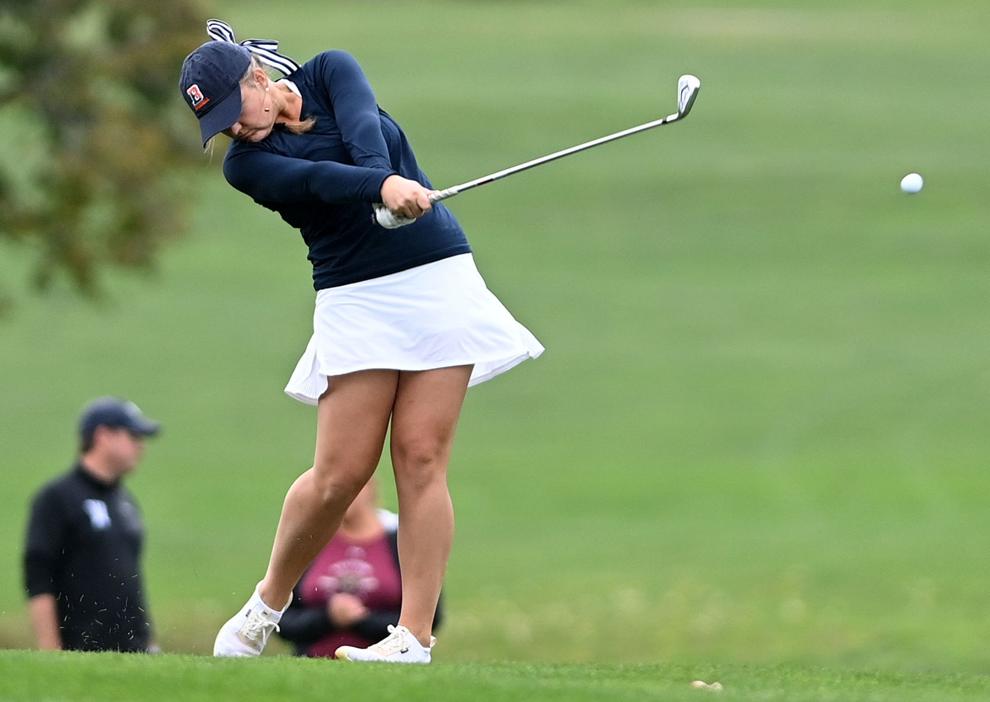 District Golf 15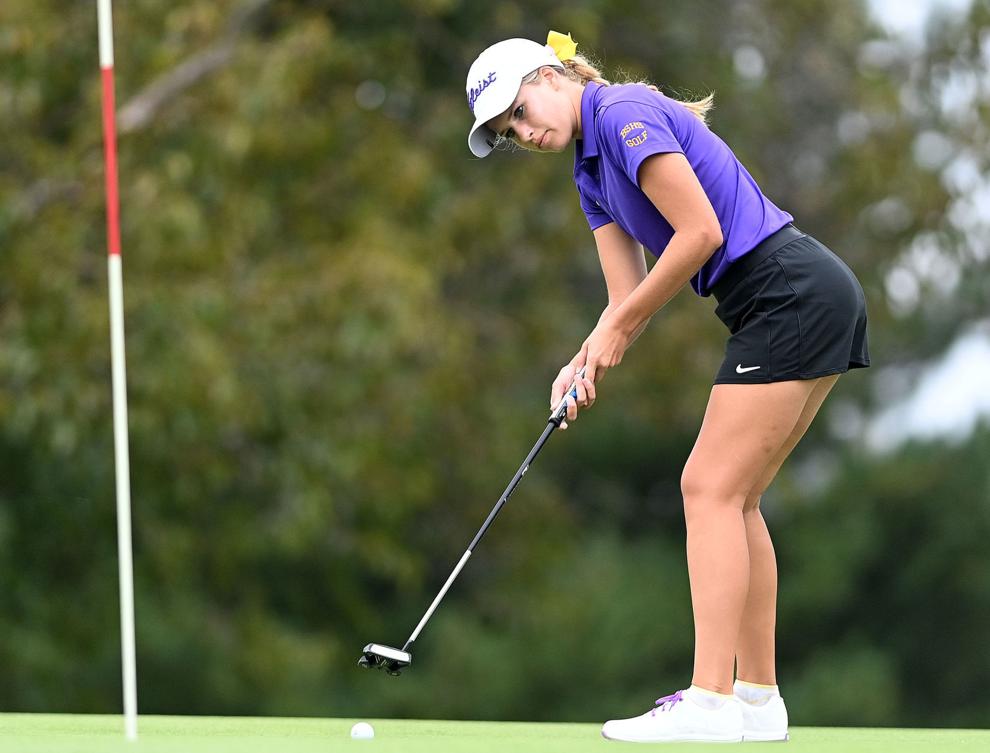 District Golf 10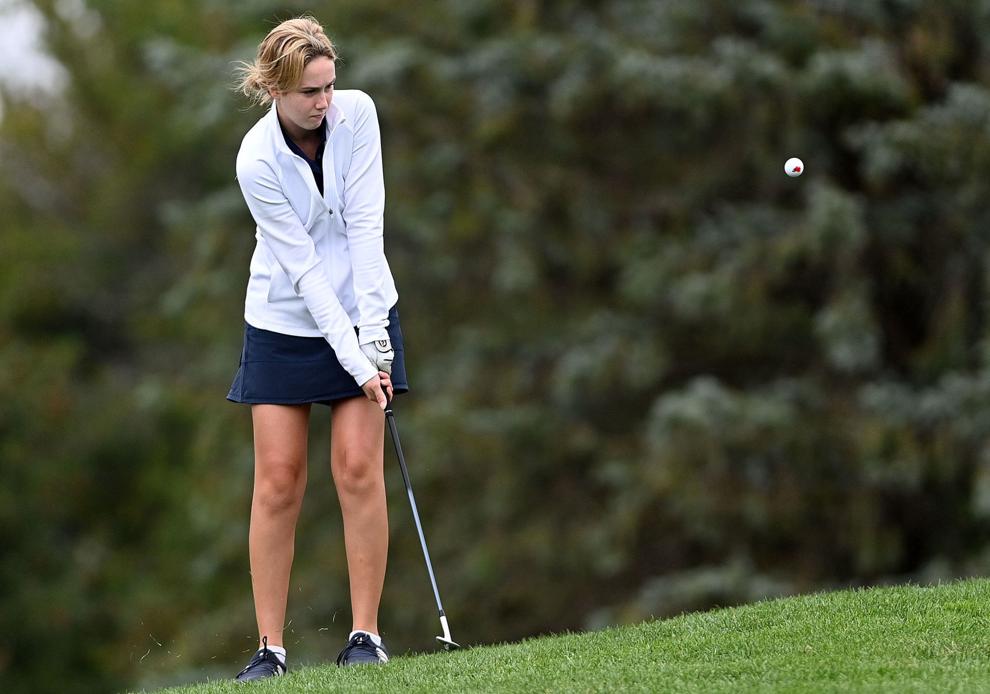 District Golf 1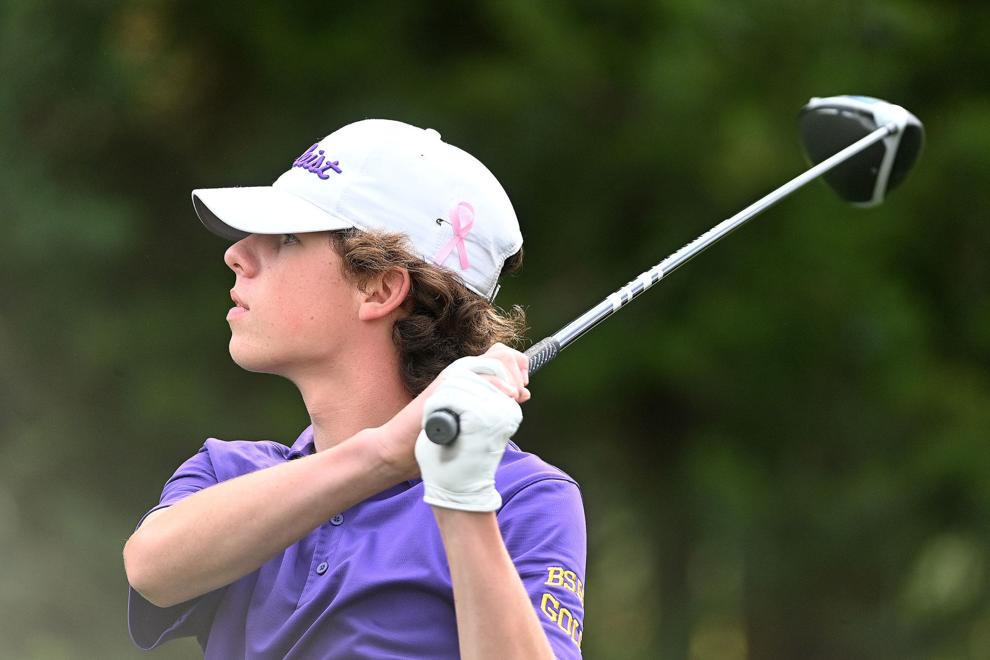 District Golf 2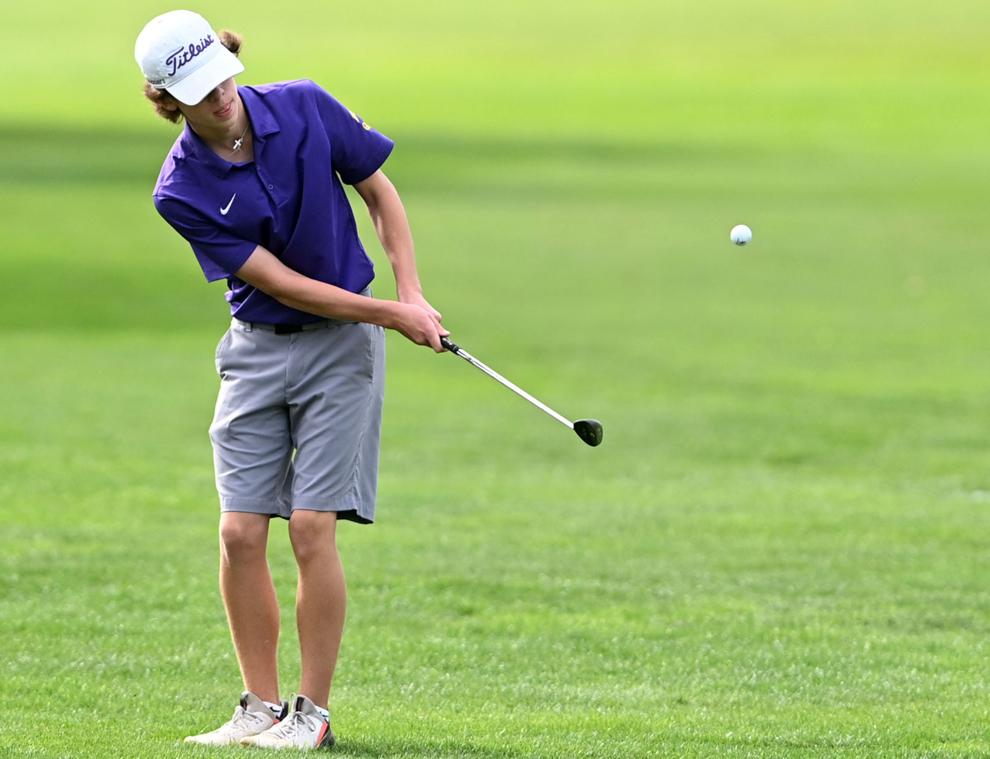 District Golf 3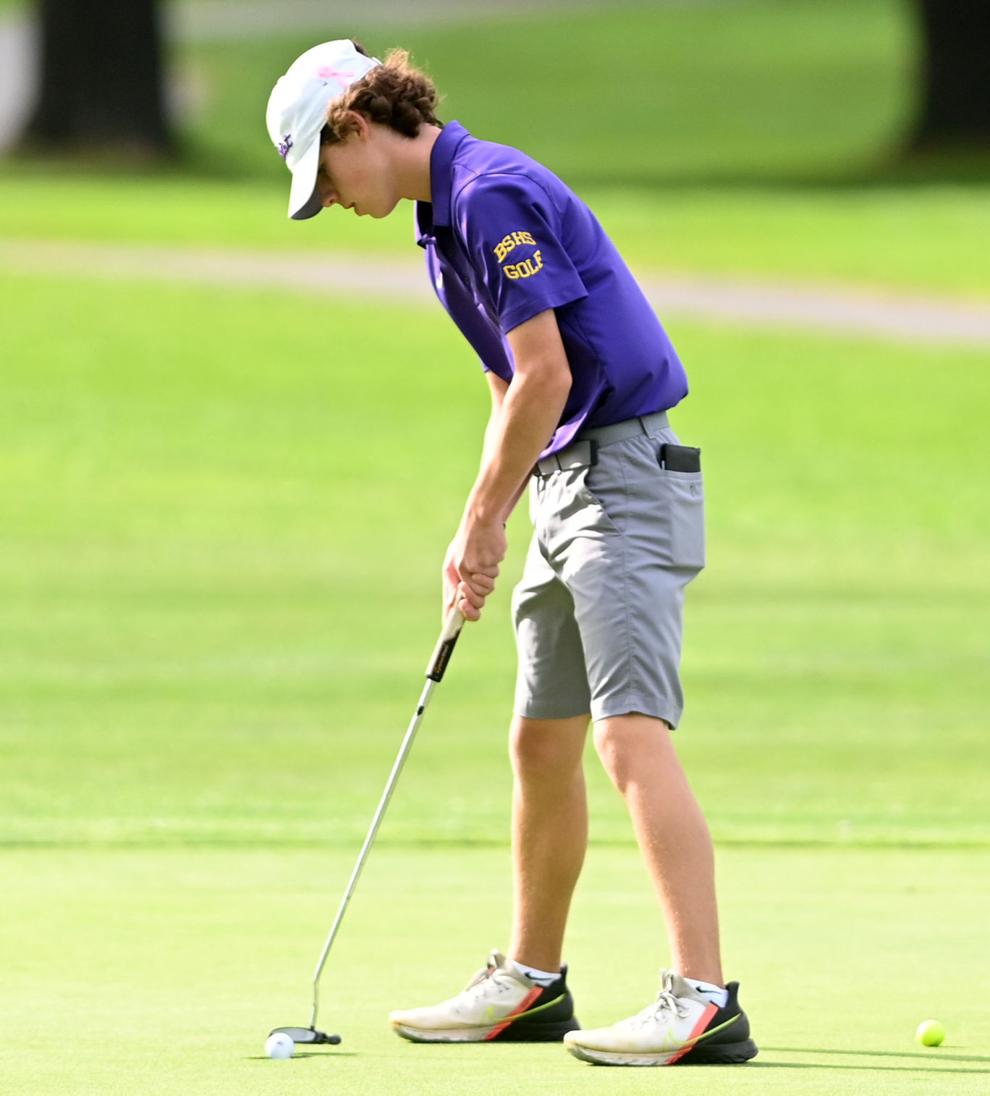 District Golf 4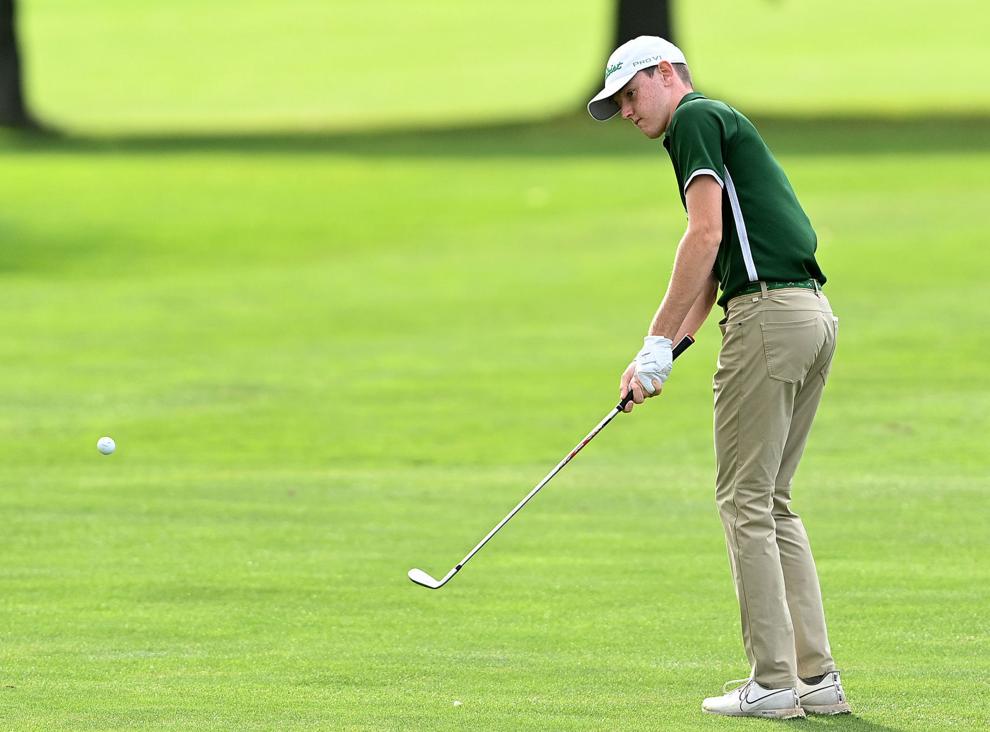 District Golf 5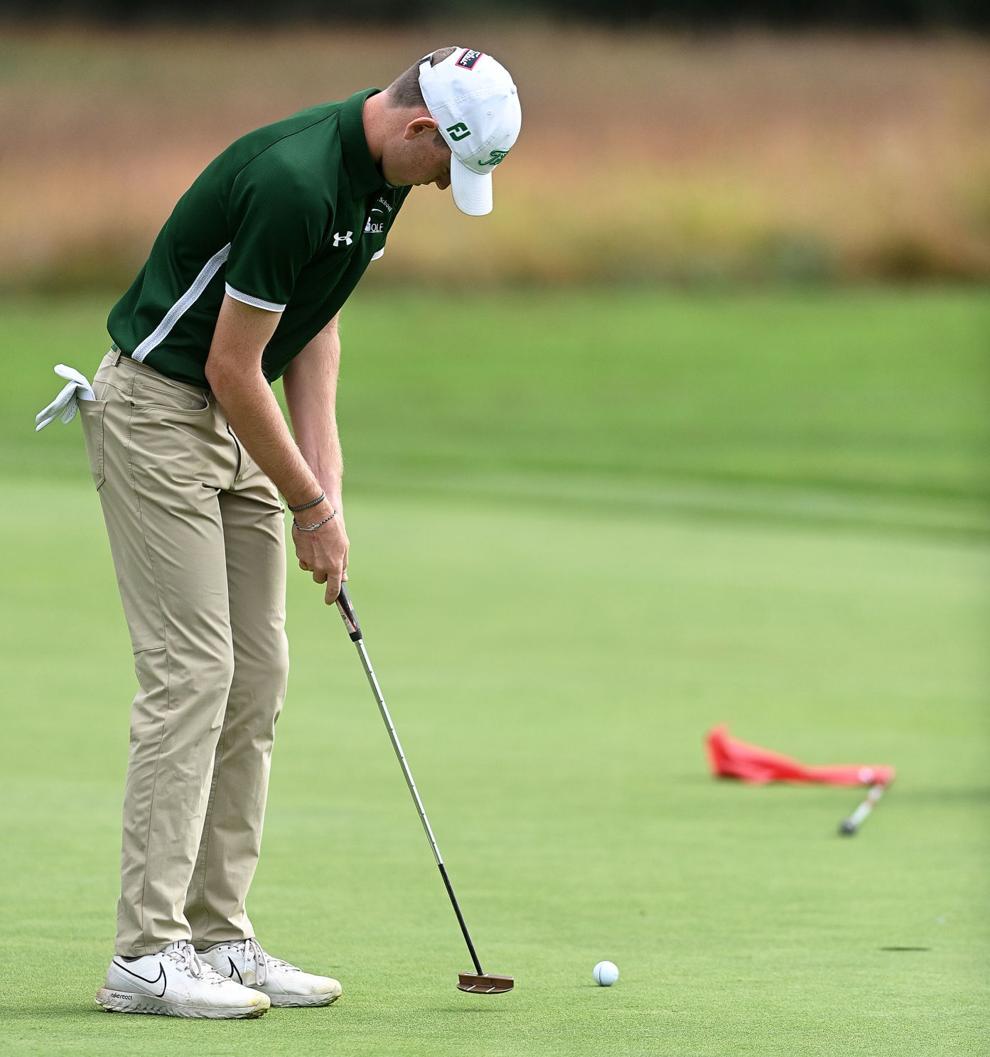 District Golf 6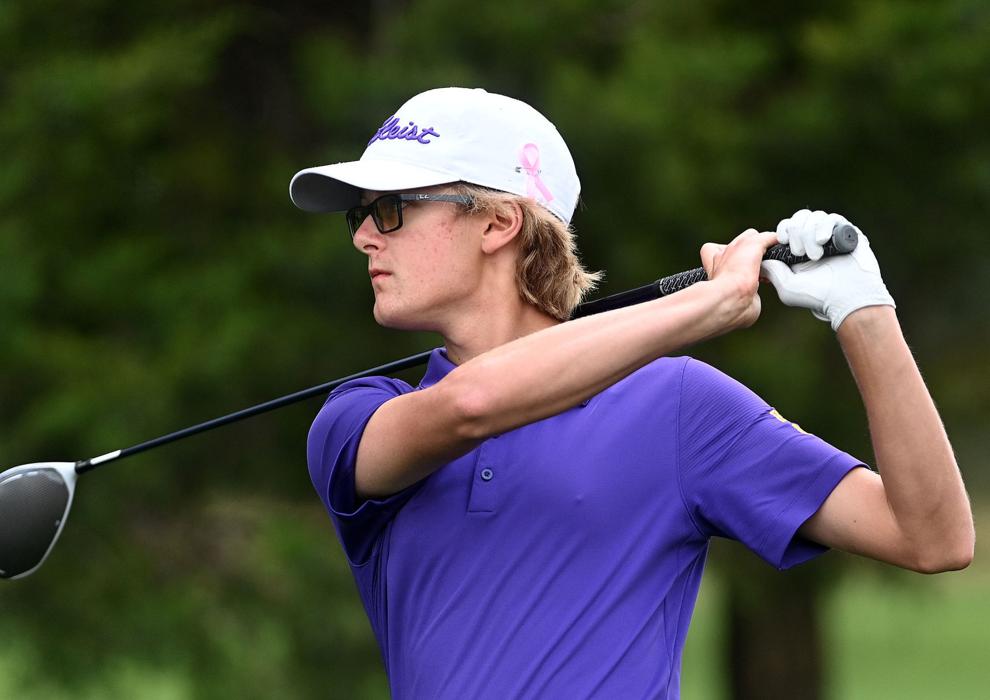 District Golf 7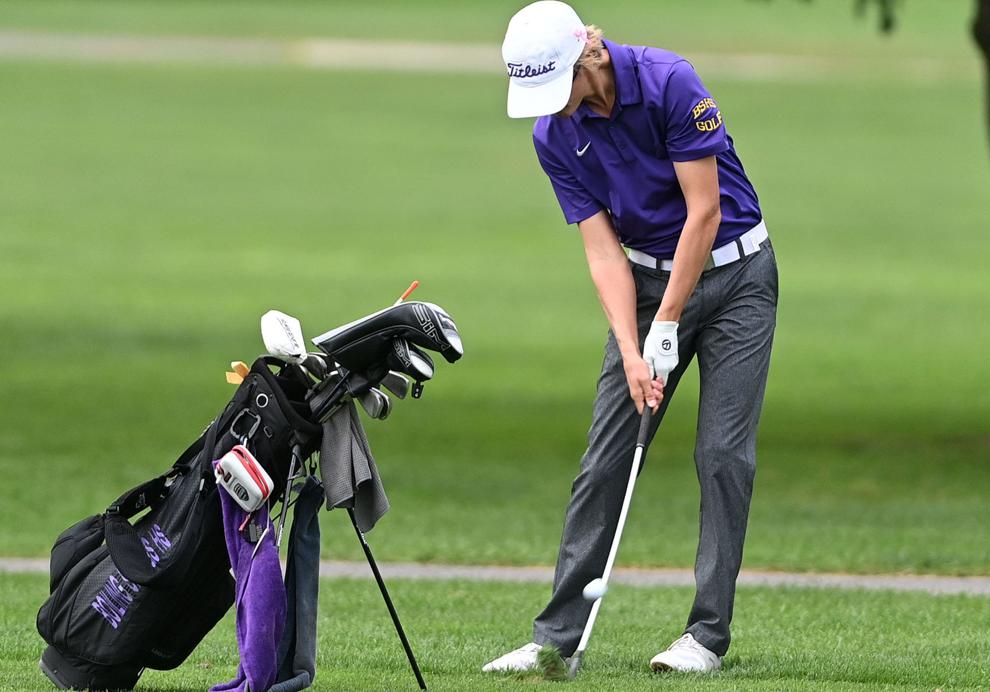 District Golf 8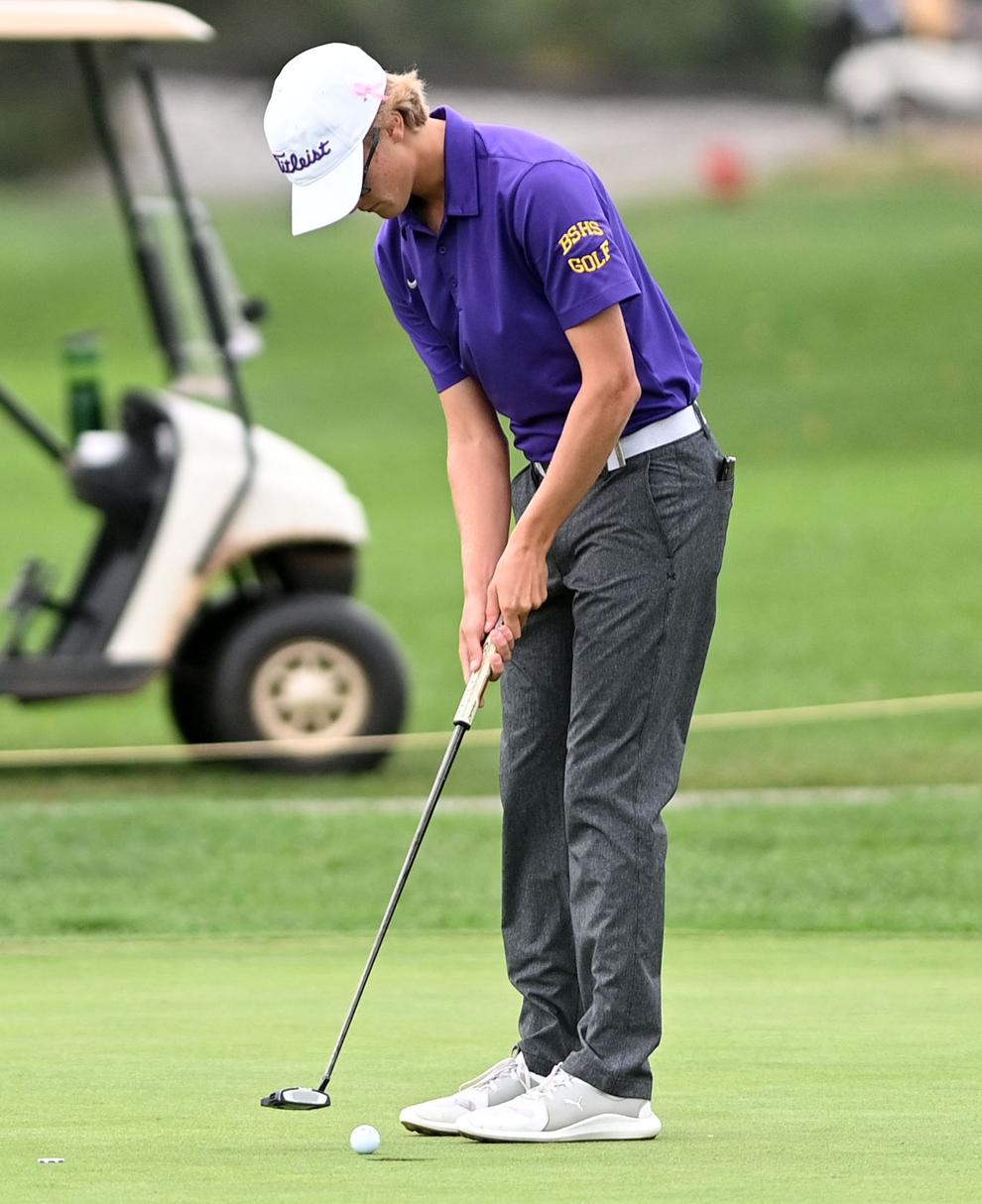 District Golf 9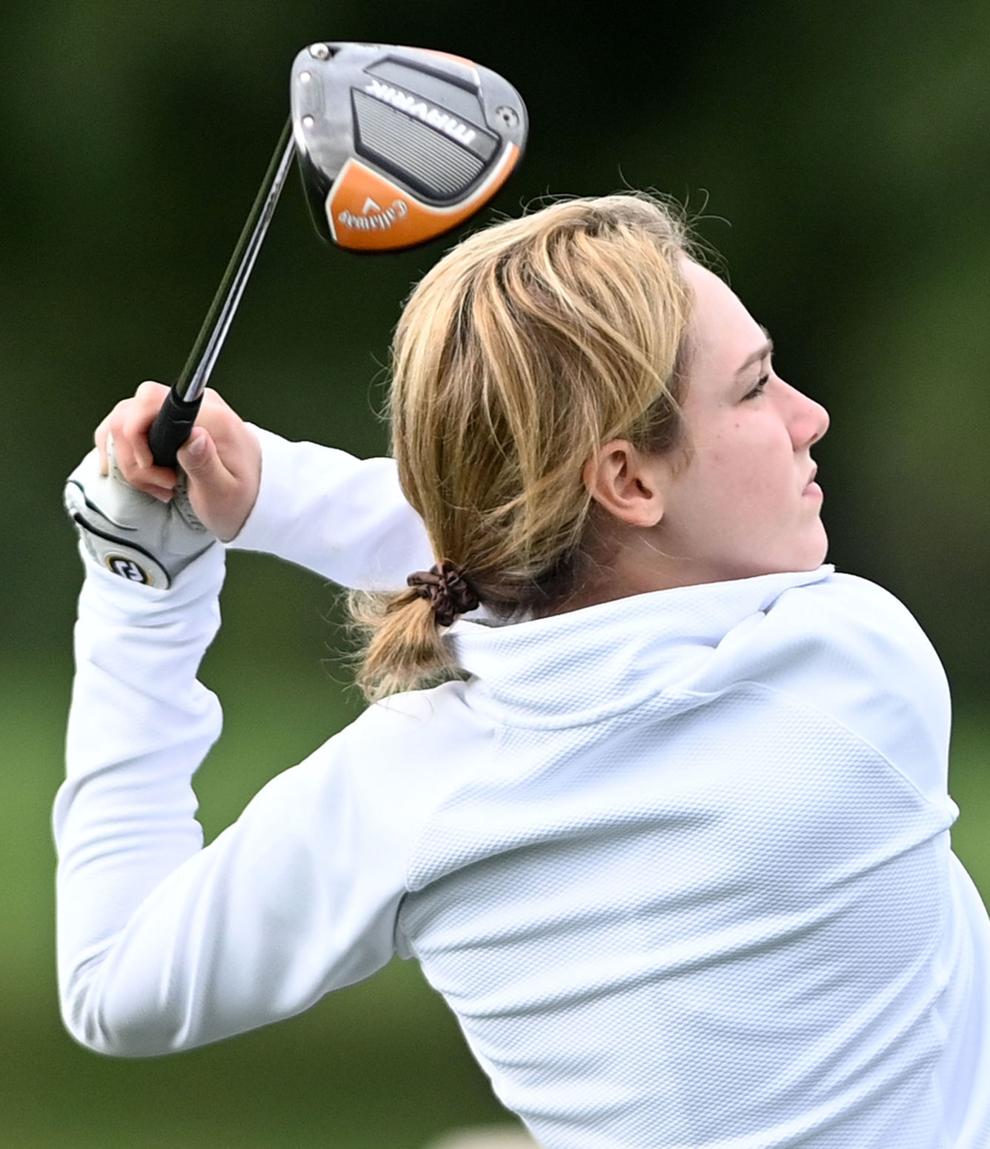 District Golf 11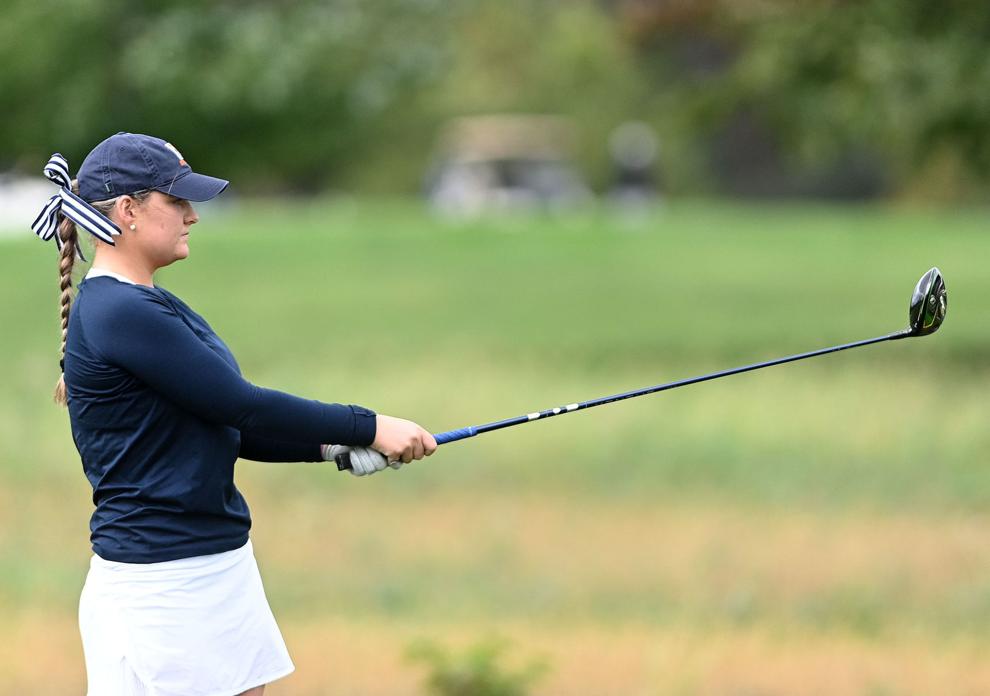 District Golf 13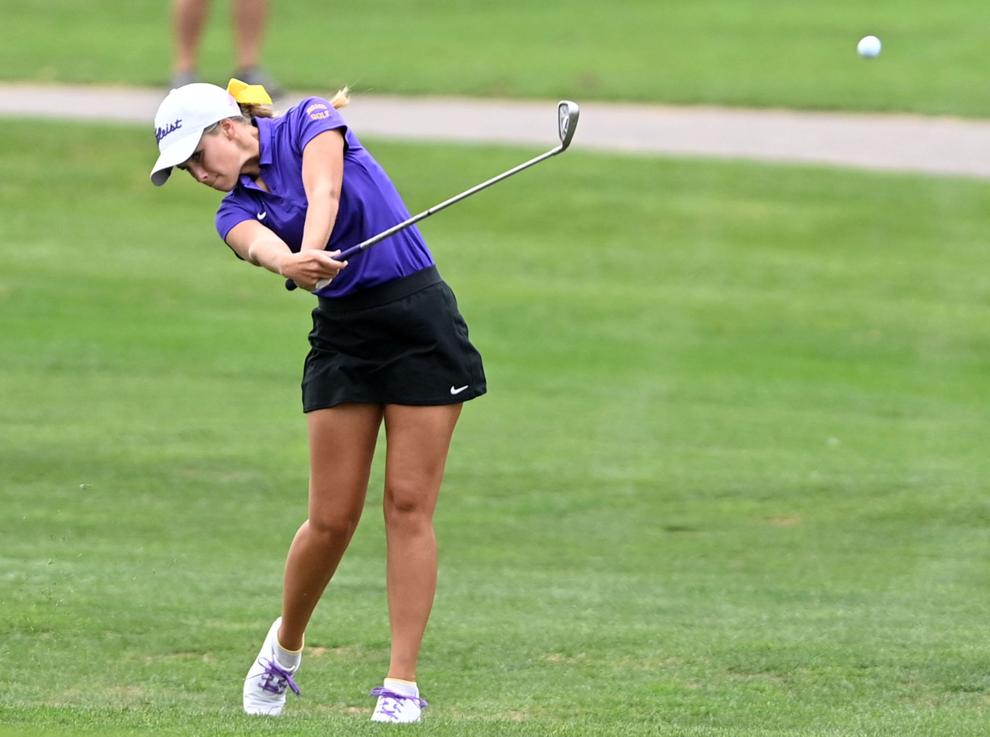 District Golf 16