Jess Knaub dragged her pen across paper Wednesday afternoon, making her commitment to Siena College to play women's soccer official outside the Trinity High School Gymnasium. Signs of the future surrounded the prolific goal scorer: A green and gold bouquet and a pair of Siena caps on the table in front of her and a Siena banner with the Saints' St. Bernard mascot hanging behind her.
But as the forward signed, flanked by her parents and grandmother in front of her Trinity coaches, teammates and classmates, the trophies and plaques showcasing the Shamrocks success symbolized the final chapter of Knaub's high school career that remained unfinished.
Trinity won its state-playoff opener Tuesday, defeating Bedford 3-2 in overtime to open the Class 2A tournament. The Shamrocks return to the pitch Saturday in Hollidaysburg for a quarterfinal game against WPIAL champion Avonworth. Knaub scored a pair of goals in Tuesday's victory and assisted on Frances Maury's game-winning goal 5:48 into overtime.
Knaub's older sister, Amanda, won a pair of state titles with the Shamrocks in 2015 and 2016 before playing collegiately at Monmouth, which, like Siena, competes in the Division I Metro Atlantic Athletic Conference. Before taking her own talents to the MAAC, Knaub, who tallied 23 goals and 12 assists for the Shamrocks (17-4-1) through Tuesday's game, hopes to help Trinity continue its state-playoff run.
After Wednesday's ceremony, Knaub took some time to answer questions from The Sentinel.
Question: When did you start playing soccer, and what were your earliest soccer memories?
Answer: I started playing when I was 4. I just remember I was on my dad's team. It was a neighborhood team, and it was really fun.
Q: Have you played any other sports?
A: I played softball and basketball.
Q: What made soccer the one you went with?
A: I just really liked it. I hated softball. My dad would always get mad at me about that. But there was something about soccer. I just liked it.
Q: What's your favorite meal?
Q: Any kind of soup in particular?
Q: Do you have a most memorable goal up to this point in your career?
A: I don't even know — I scored in the last two seconds of our Pequea Valley game (this season). We were tied, 1-1, and that was exciting.
Q: How about your fondest memory with your sister, Amanda?
A: Just getting to go watch her games. I watched her high school games and her college games. It was just fun to watch and see her play.
Q: Do you have any superstitions?
Q: What's the last movie or show that you watched?
Q: What's been the most memorable part of your season so far?
A: Probably just being at states right now. It's really exciting.
Q: Have you had any senior-specific, this-is-it moments so far?
A: Last night. I thought we were going to lose at one point.
Q: Is there any meaning behind your jersey number?
A: For my club (Keystone F.C.), I'm No. 12. I've always been No. 12. For high school, I chose 21 because it's 12 backwards.
Q: Can you describe Siena and your decision to sign there?
A: They're kind of like a family. Their whole team is really close, and I just love how all the coaches and players get along.
Q: Do you have a favorite athlete to watch?
Q: What are you most proud of about your career so far?
A: That I was able to do this. There was a point in time where I didn't think that I could.
Photos: Camp Hill at Trinity Soccer
Trinity Camp Hill Girls Soccer 1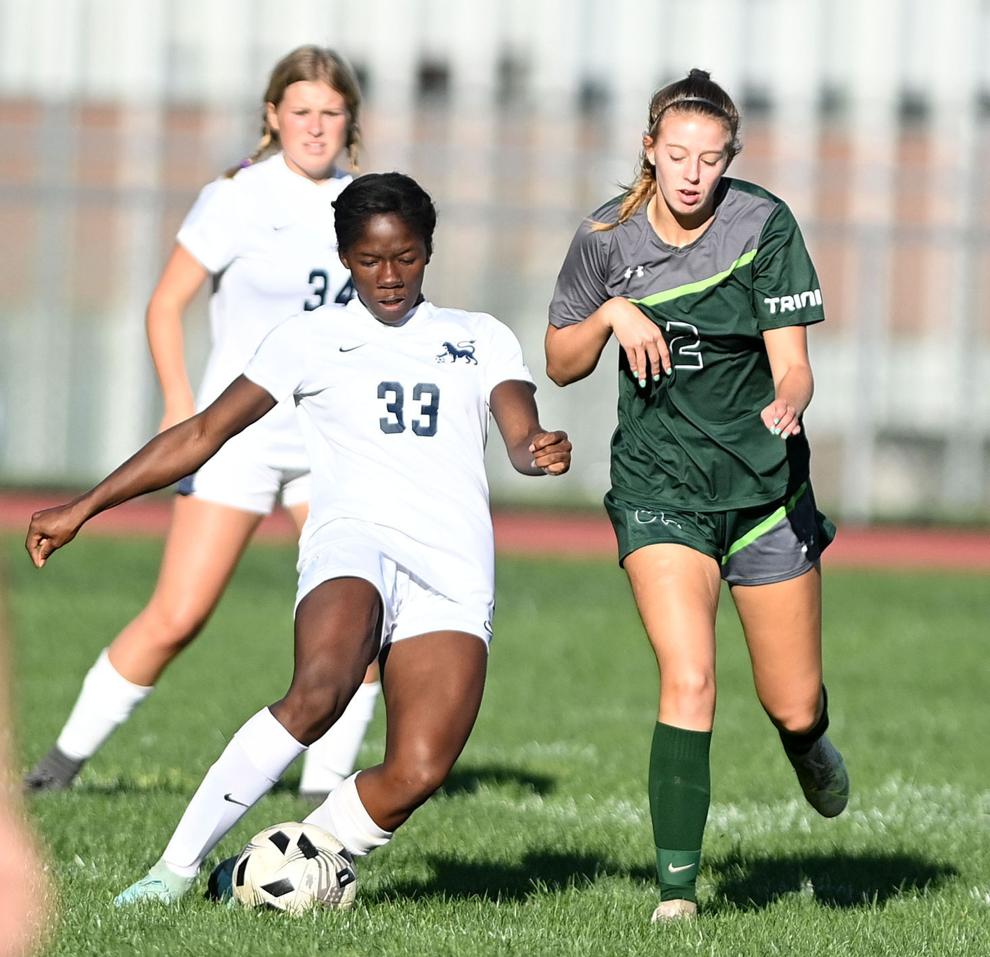 Trinity Camp Hill Girls Soccer 2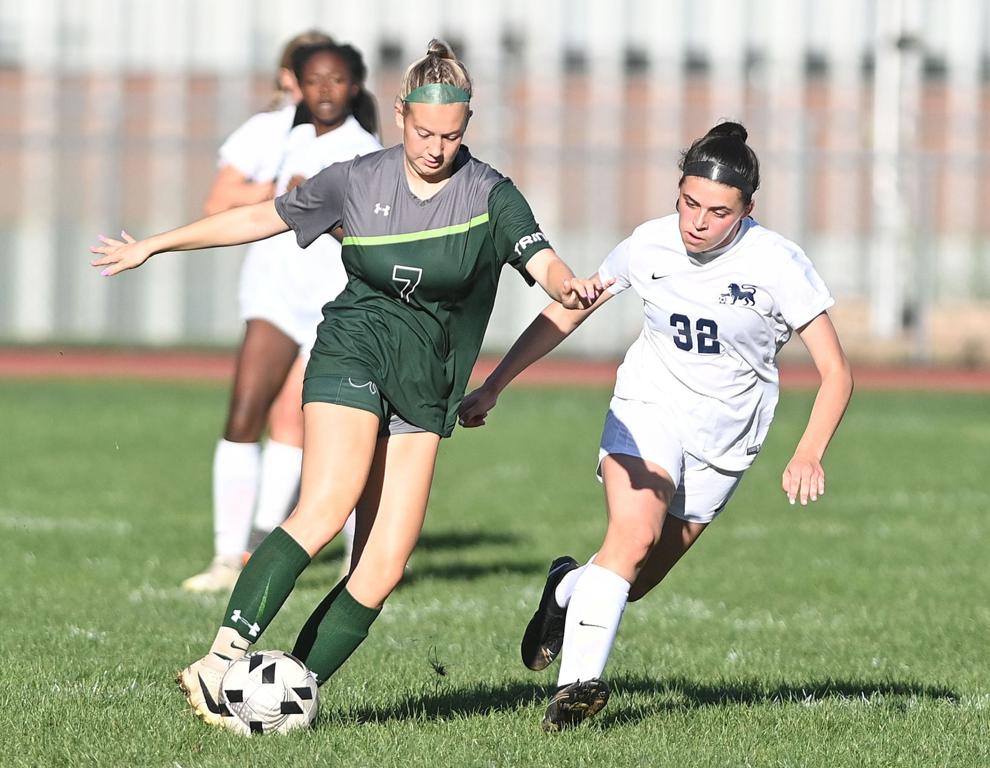 Trinity Camp Hill Girls Soccer 3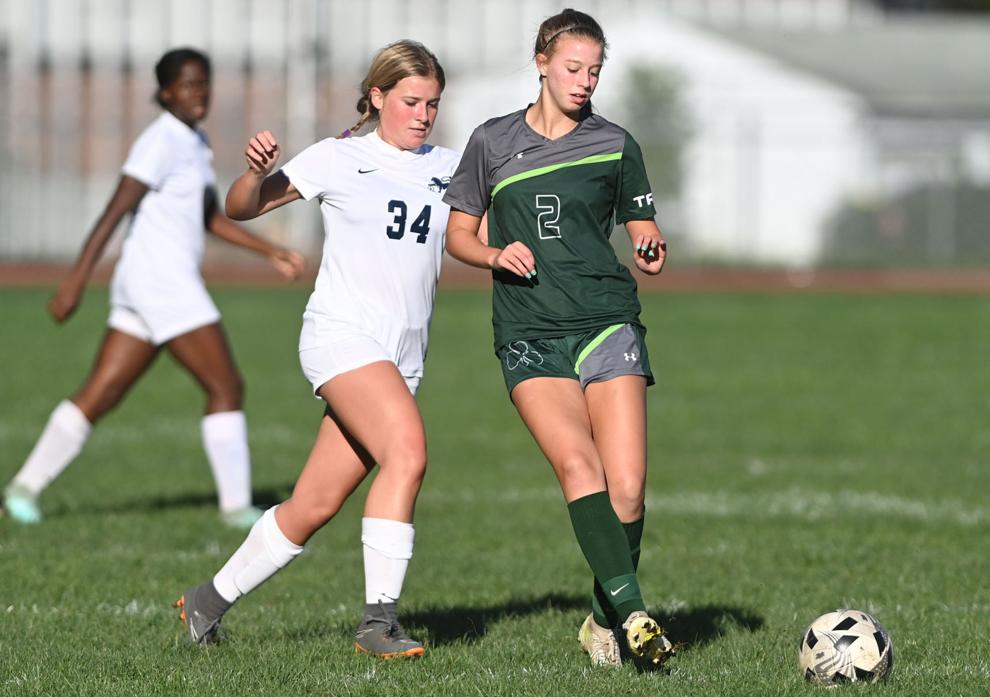 Trinity Camp Hill Girls Soccer 4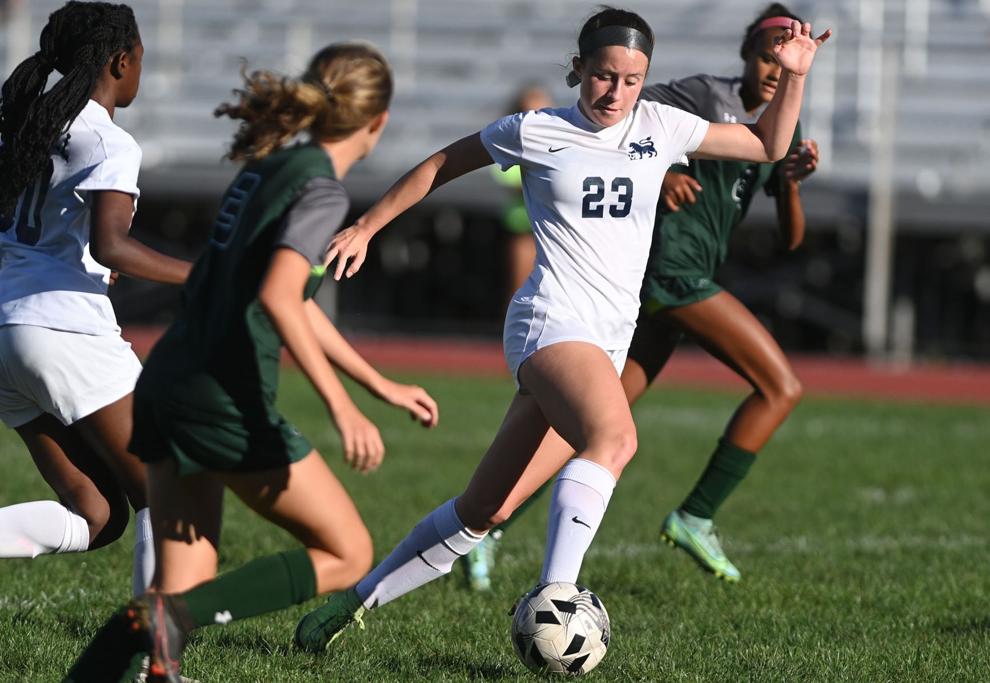 Trinity Camp Hill Girls Soccer 5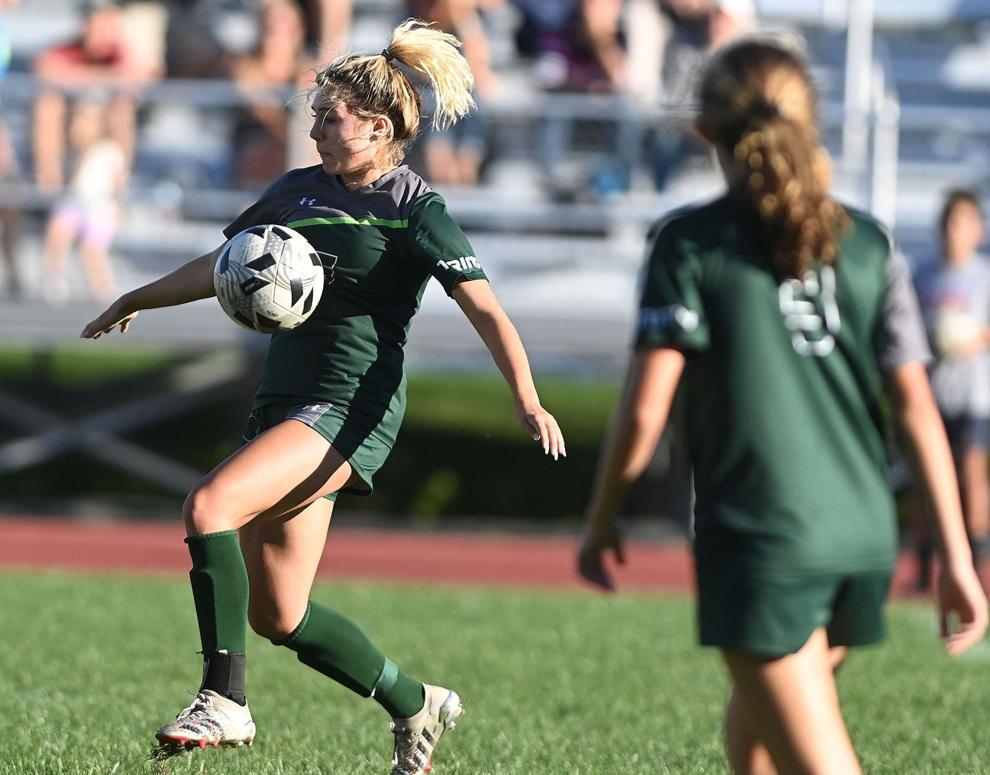 Trinity Camp Hill Girls Soccer 6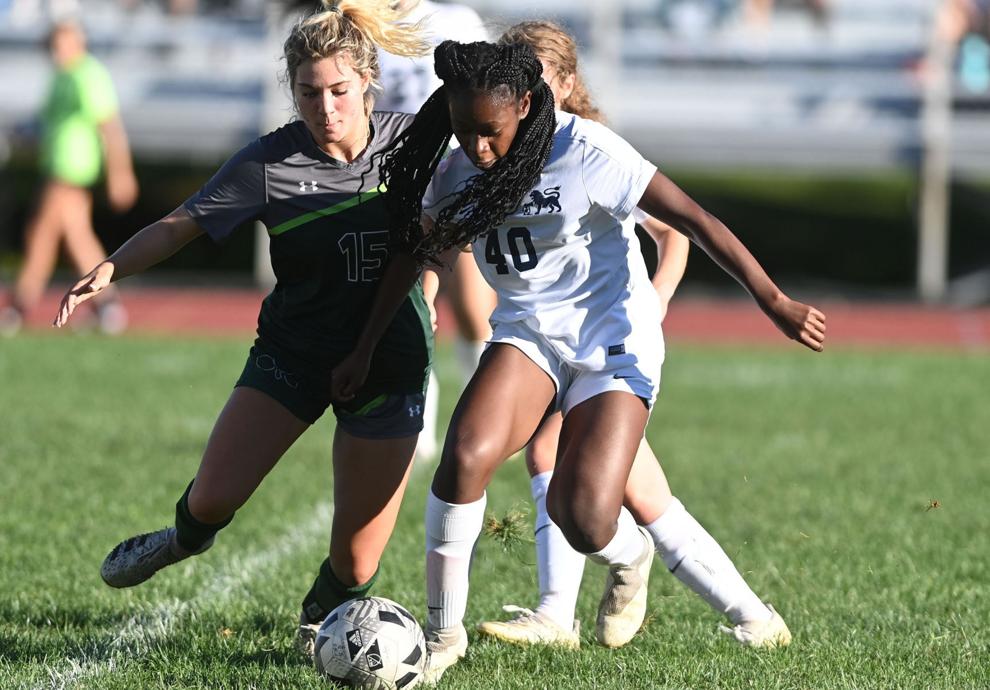 Trinity Camp Hill Girls Soccer 7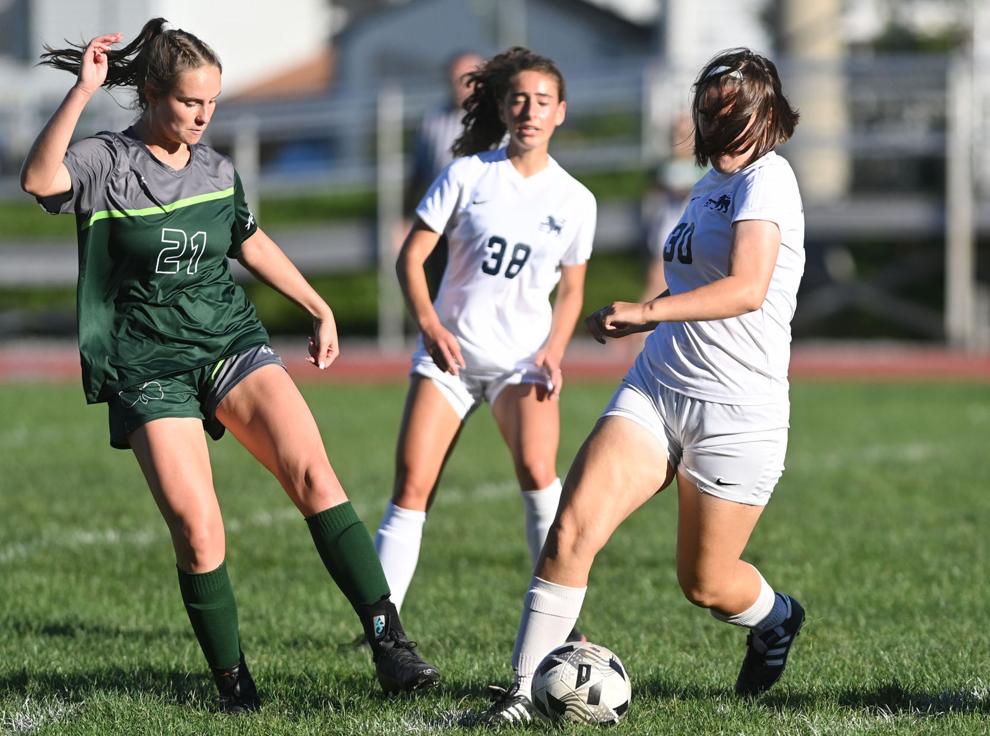 Trinity Camp Hill Girls Soccer 8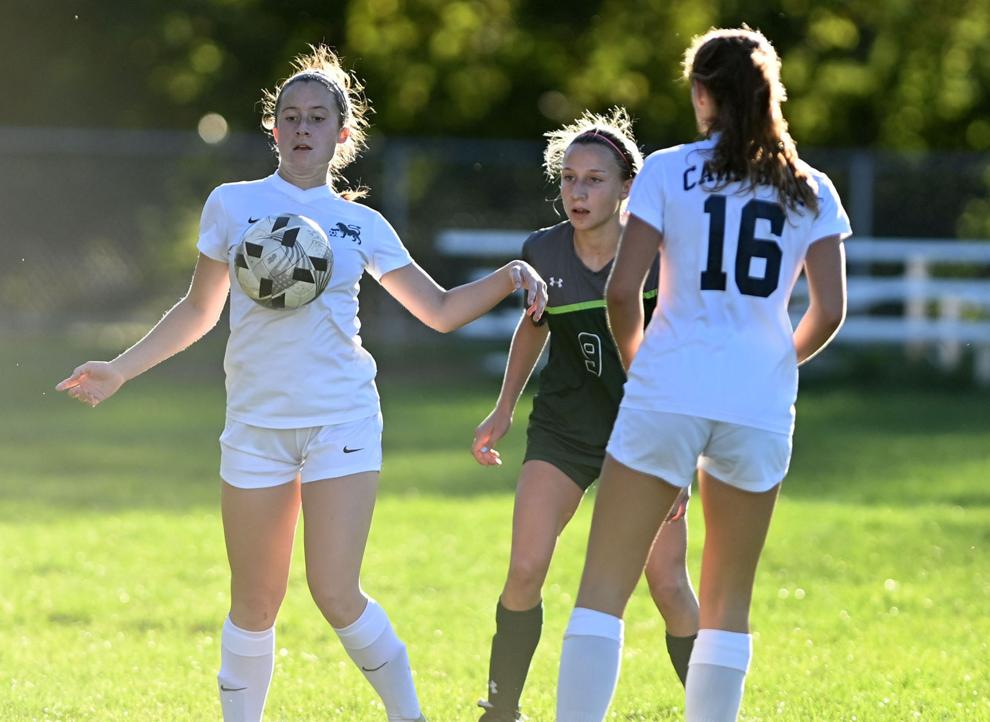 Trinity Camp Hill Girls Soccer 9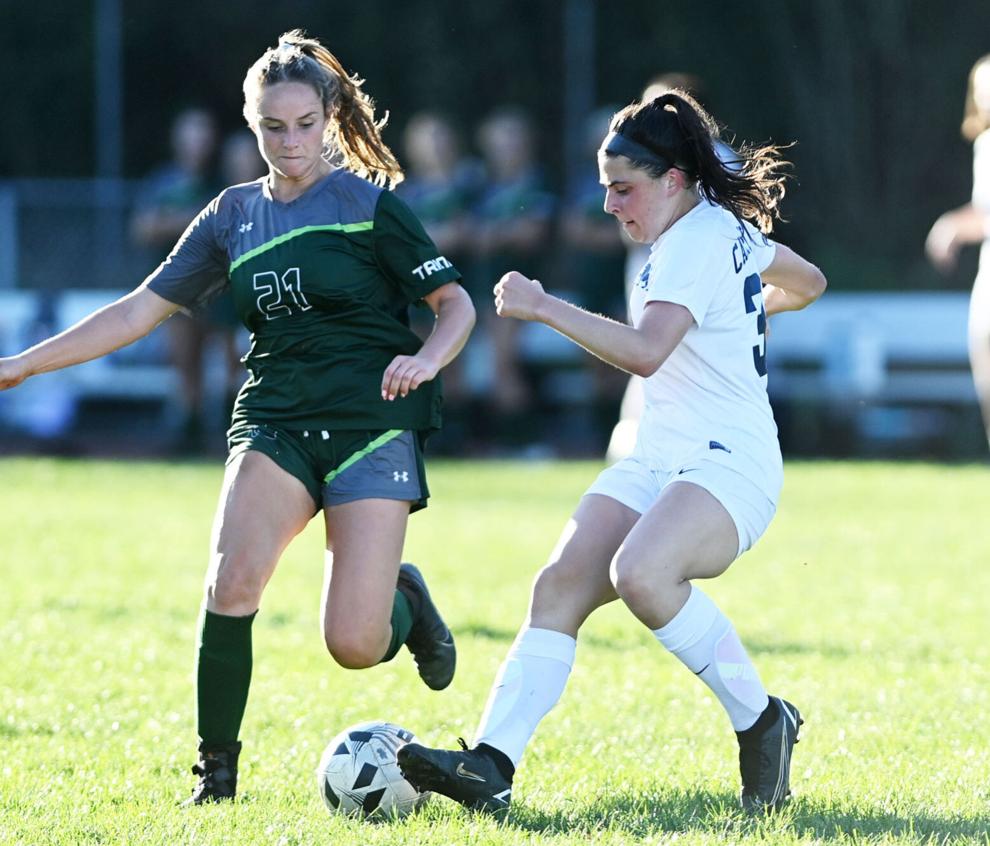 Trinity Camp Hill Girls Soccer 10