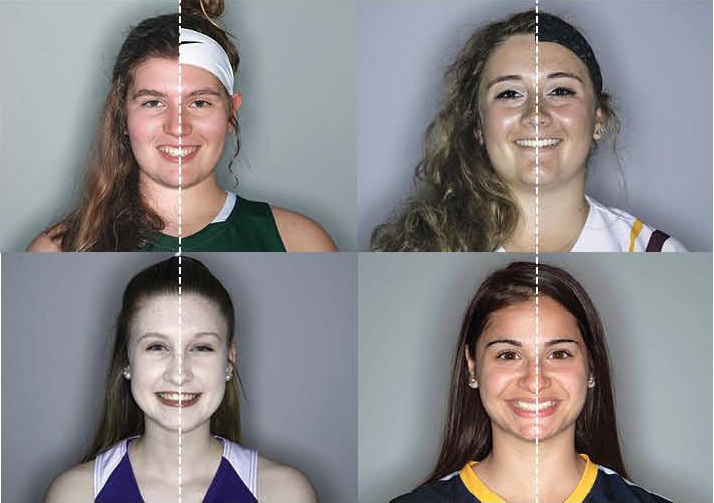 A theme developed during the course of this project: "Look good, feel good, play good."
Sure, it's a pretty standard sports cliché. But for a lot of athletes, it is an important part of their confidence on the field or court. Some athletes put more effort into their looks than others, for any of a variety of reasons.
For girls in high school sports, their game-day look may also involve makeup and a particular hairdo.
The Sentinel spent a few days with high school female athletes asking them about their hair …
Why? The reasons are almost endless — from wanting to apply their "war paint," to simply trying to keep their hair out of their eyes while running up and down the field, to everything in between. And that's something that should be embraced and encouraged.
Choice is the key ingredient for female athletes when it comes to makeup and hair. The choice to wear makeup (in school or during a game) or not, the choice of what hairstyle to put together. 
If you look good, everything will go great.
In middle school and high school, my dad always told me, "When you look good, you play good."
That's what Game Face is attempting to showcase. What are the preferences for local high school athletes and why? Is it different from in-school to in-game? Are certain products or hairstyles more common during competition? 
During the most recent summer and winter Olympic games, it appeared more female athletes wor…
Through a survey, in-person interviews and a photo shoot, The Sentinel attempted to shed some light and celebrate choice. The decisions to wear or not wear makeup, to do an intricate braid or throw it up into a ponytail, are all up to the individual.
And each individual is unique. 
Get in the game with our Prep Sports Newsletter
Sent weekly directly to your inbox!