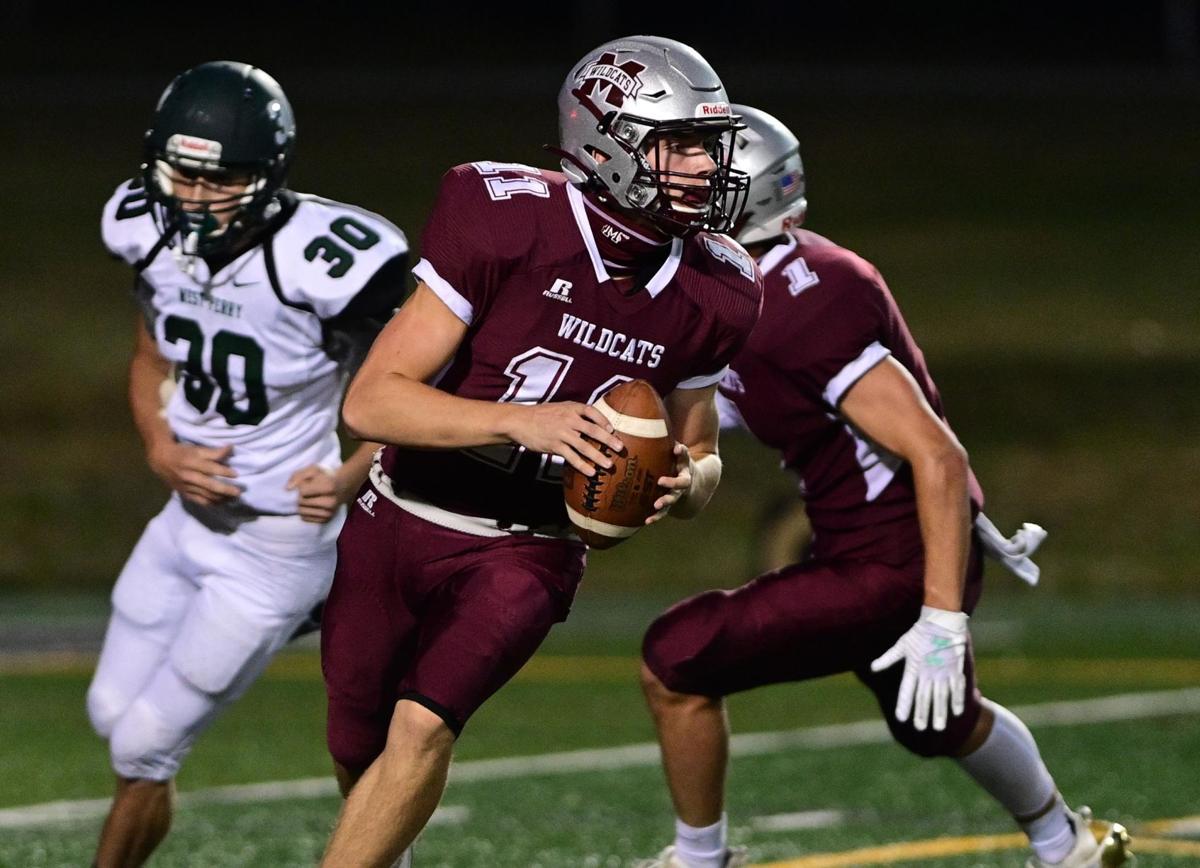 Talk about the Mechanicsburg offense all you want — Friday's Week 4 win belonged to the defense.
The Wildcats' D swarmed Susquehanna Township all night, harassing quarterback Donald Leach while forcing five interceptions in a 40-7 blowout road win at Susquehanna Township High School.
Sure, the offense was more than happy to capitalize — Micah Brubaker threw three touchdowns, ran for another and guided yet another dynamic offensive attack — but it was the defense that set the tone from the jump and imposed its will.
Five Wildcats enjoyed the pick party — James Anderson, Taylor Shearer, Nick Morrison, Sam DeLuca and Caleb Brubaker — as the defense held the Indians to 88 passing yards. Arguably the most important was Morrison's, which came in the end zone on a first-and-goal at the 3-yard line with the Indians threatening to cut into a 14-0 deficit.
The Tribe (0-2, 0-2 Colonial) rushing attack did churn out 243 yards on 37 carries, but most of the damage was done inside the 20-yard lines.
Township's only score came during the running clock with Mechanicsburg's backups in the game, ending a stretch of seven straight shutout quarters.
"Anytime you get five picks in a game, that's very impressive," Wildcats head coach Anthony Rose said. "And it was five guys that got the pick, and that's very important."
The 'Cats (4-0, 4-0 Colonial) are playing some of the area's best ball and now have 11 picks this season.
"Honestly, our goal this year is to give up no pass touchdowns," said Caleb Brubaker, who had the fifth interception.
At least some credit goes to a hounding defensive line.
While Tyree Morris and Co. didn't record a sack of Leach all night, they gave him little time, forced him to throw off-balance and bottled up the Indians' multifaceted run game inside the red zone when it mattered most.
"Tyree got good pressure several time," Rose said. "They were getting a consistent push up there, and that helped us a lot.
The five interceptions directly led to three Mechanicsburg touchdowns.
On offense, Micah Brubaker had what he and his coach considered his most complete game of the season.
The senior quarterback could do almost no wrong, finishing 17-of-22 for 224 yards and three scores while rushing 11 times for 76 yards and another TD. He routinely threw into tight windows with success, connected on multiple chunk plays and even drew Township into multiple pass interferences.
"My guys were telling me that they could blow by them, so I took a couple shots tonight," Micah said.
Twice he connected with twin brother Caleb in nearly impossible windows — the first a 35-yard pinpoint pass down the right sideline with smothering coverage, the second in the back of the end zone for a 17-yard score against a defensive pass interference call
The siblings combined for 101 yards and two scores on seven receptions.
"It's awesome," Caleb said. "We haven't really gotten to showcase [our chemistry] this year."
The performance was a complete reversal for the dual-threat QB, who last year at Susquehanna exited the game early and eventually left for the hospital with an abdominal injury following a 34-0 loss.
"I've had that game circled since last year, I knew we had to get a big win because last year they really hurt," Micah said.
"It just reinforces the concept that he's just such a tough kid," Rose said. "Again he pulled those Houdini acts to make some nice throws."
Anderson finished with four receptions for 94 yards, including a beautiful 76-yard catch-and-run TD. The Wildcats added 217 rushing yards on 37 totes.
Next up is a home game against Waynesboro, which lost to East Pennsboro. The Wildcats and Northern, which beat Greencastle-Antrim, are the last unbeaten teams left in the Mid-Penn Colonial and are schedule to play each other in the regular season finale, whenever that might be. If either team makes the playoffs — Mechanicsburg entered the night No. 7 in the District 3 Class 5A power rankings, three spots out of the four-team field — the matchup could be delayed to Nov. 20, Mechanicsburg athletic director Seth Pehanich said.
Mechanicsburg West Perry 6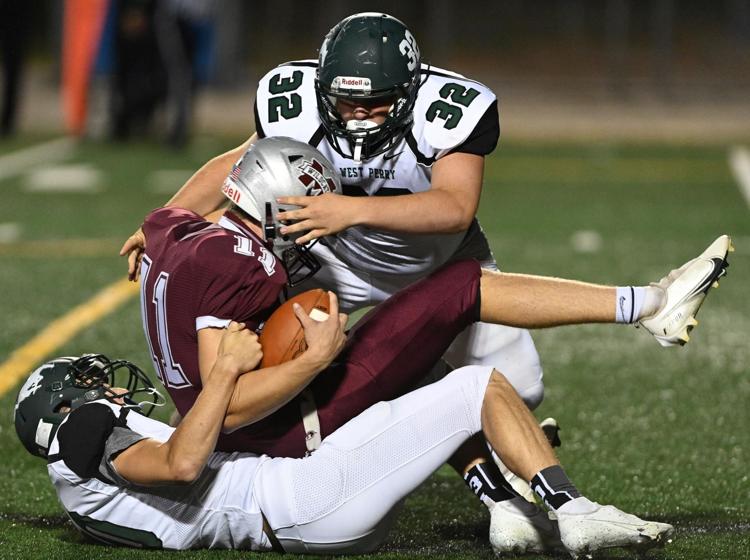 Mechanicsburg West Perry 1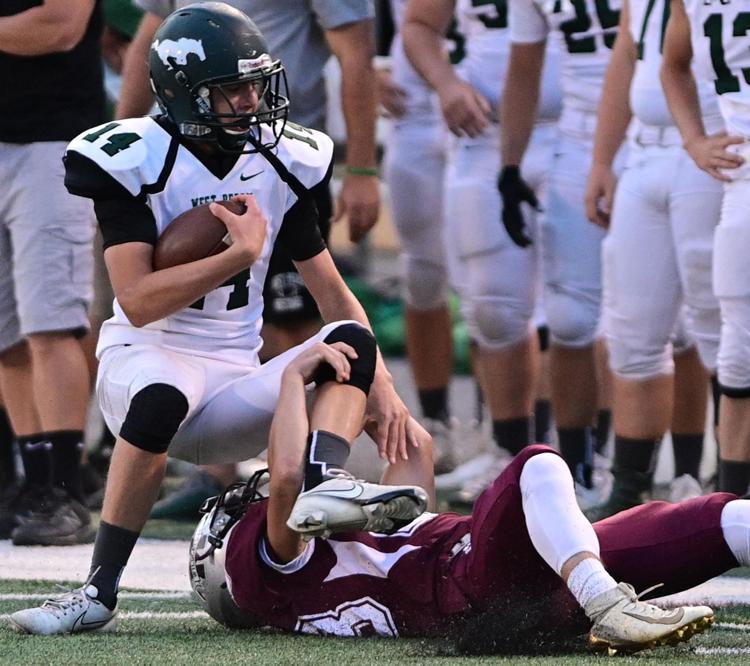 Mechanicsburg West Perry 2
Mechanicsburg West Perry 3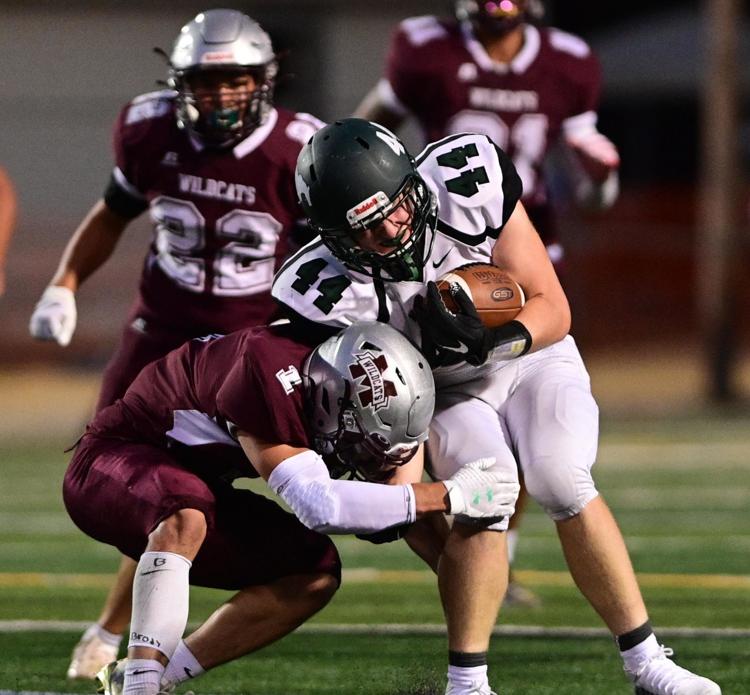 Mechanicsburg West Perry 4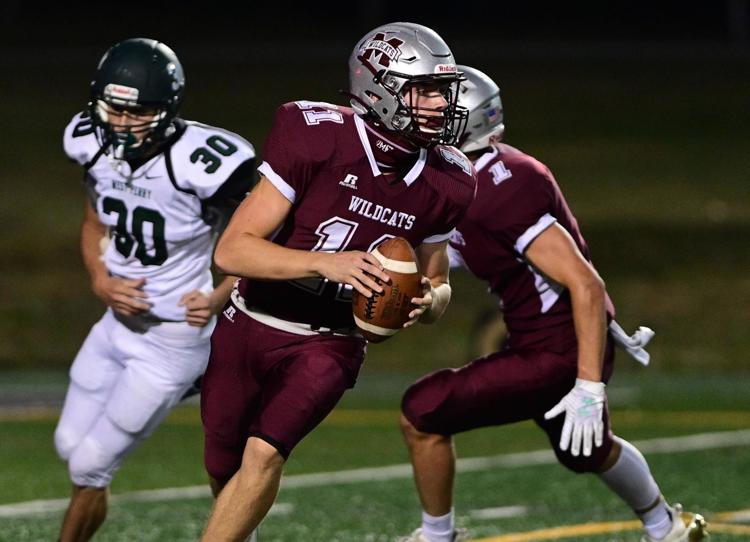 Mechanicsburg West Perry 5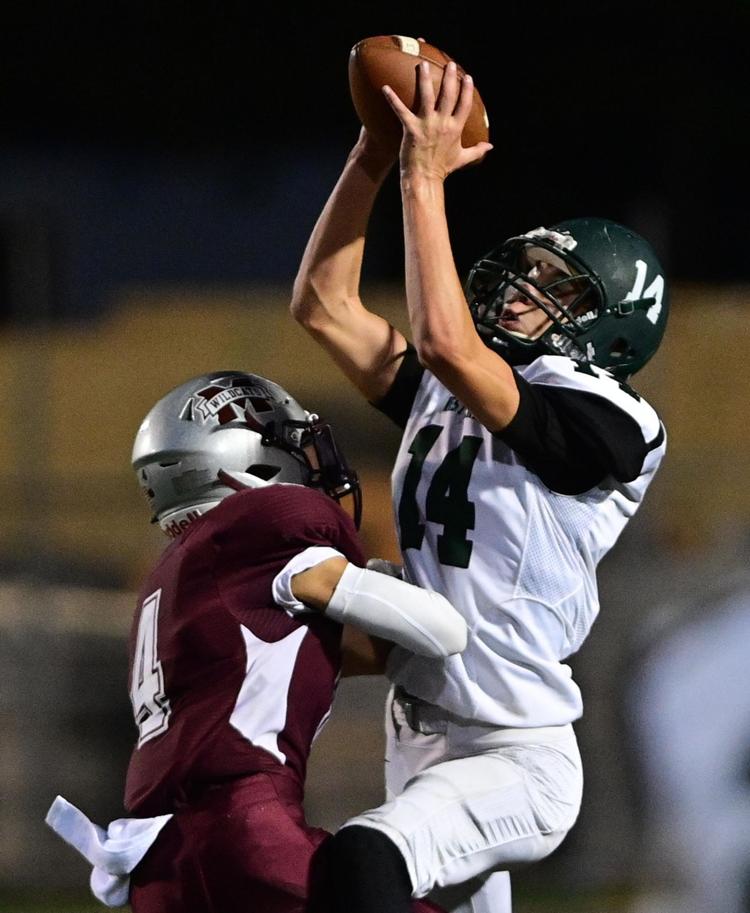 Mechanicsburg West Perry 7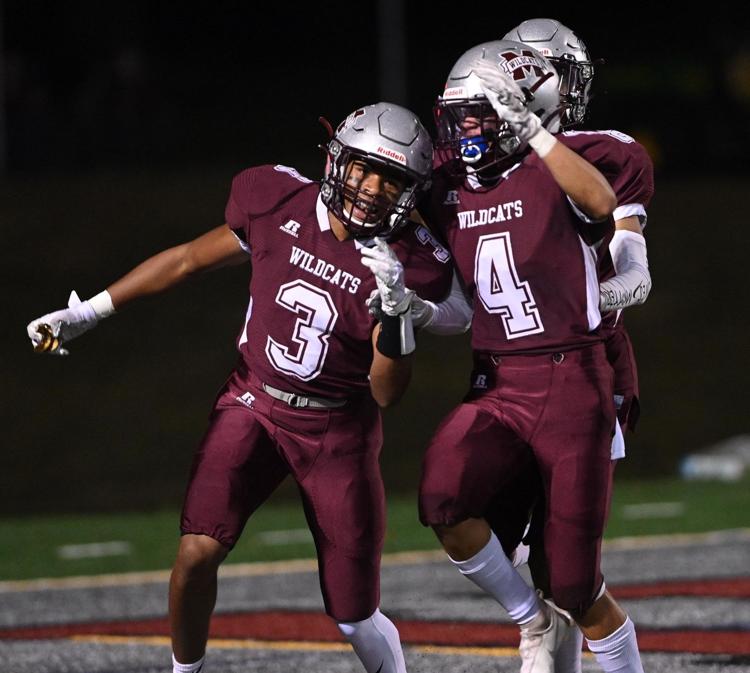 Mechanicsburg West Perry 8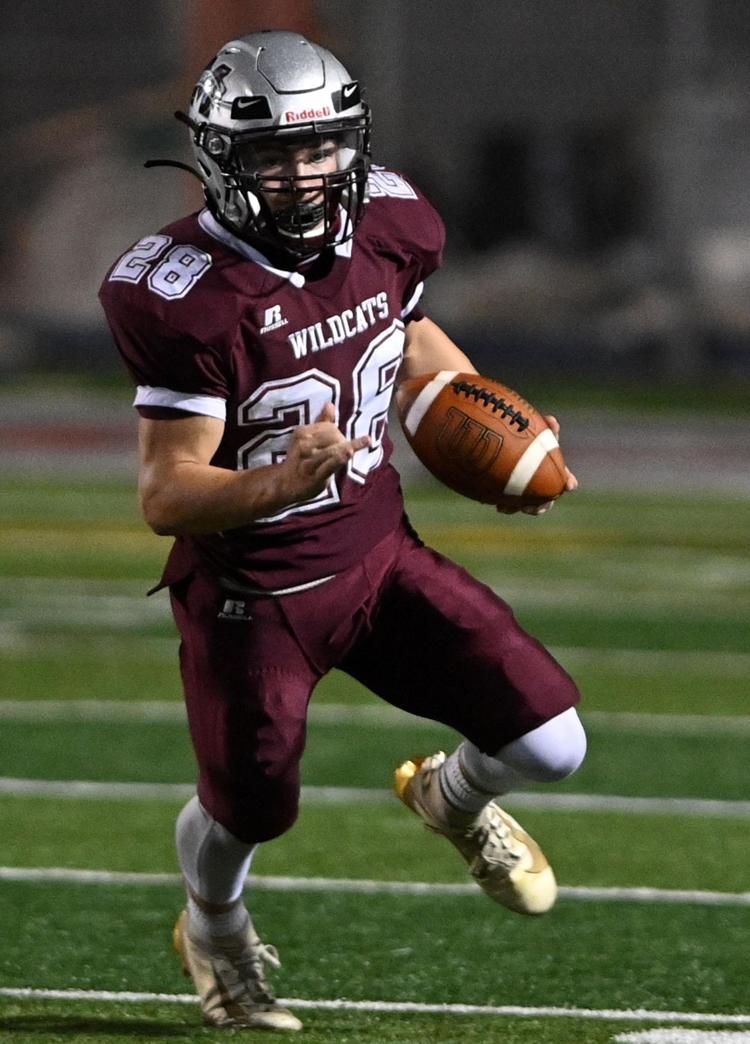 Mechanicsburg West Perry 9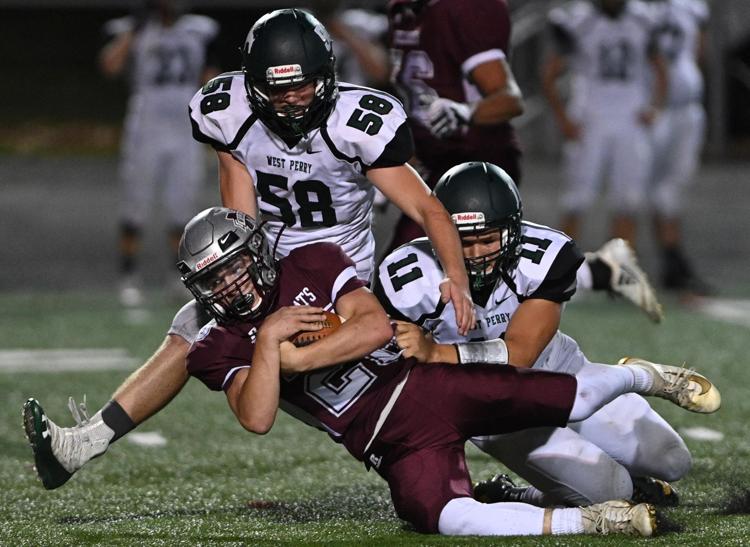 Mechanicsburg West Perry 10
Mechanicsburg West Perry 11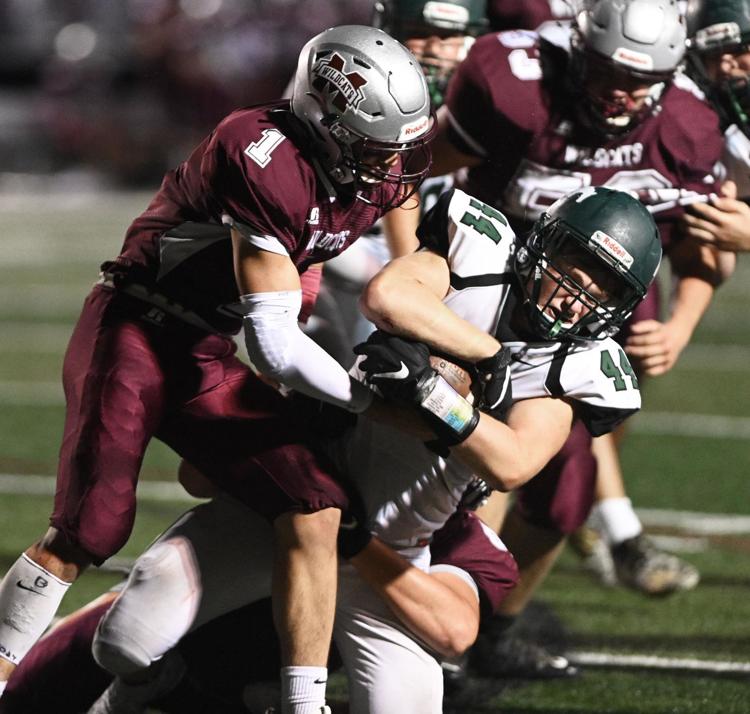 Mechanicsburg West Perry 12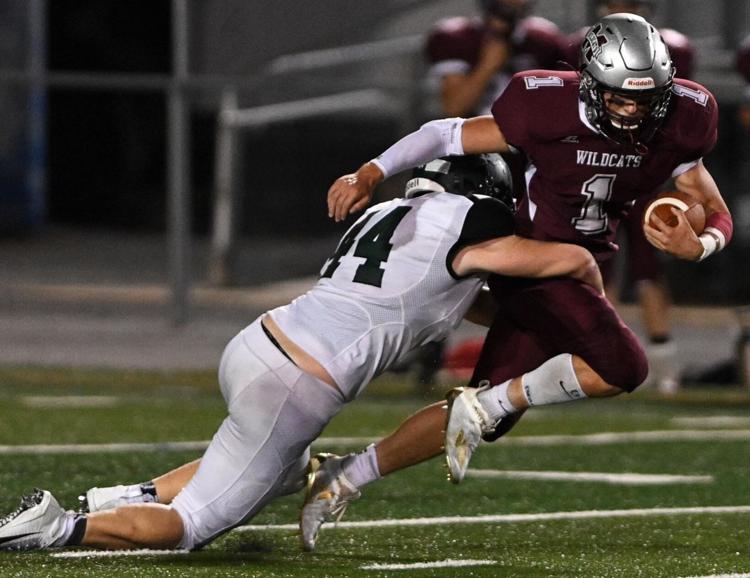 Mechanicsburg West Perry 13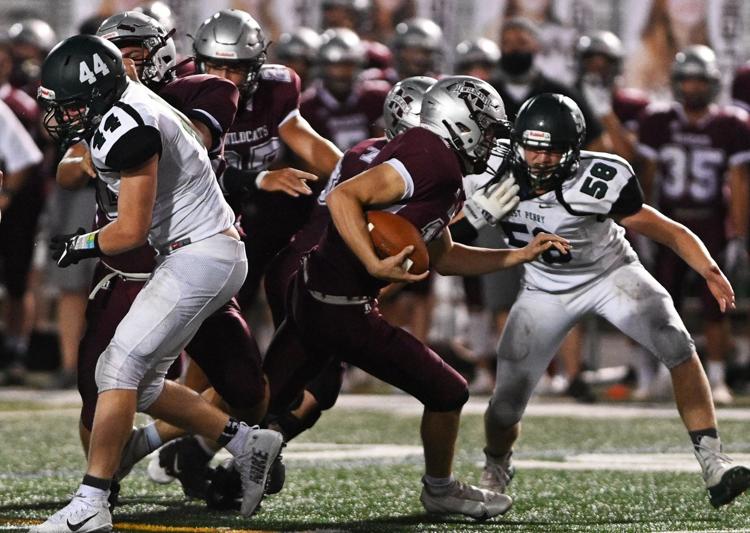 Get in the game with our Prep Sports Newsletter
Sent weekly directly to your inbox!