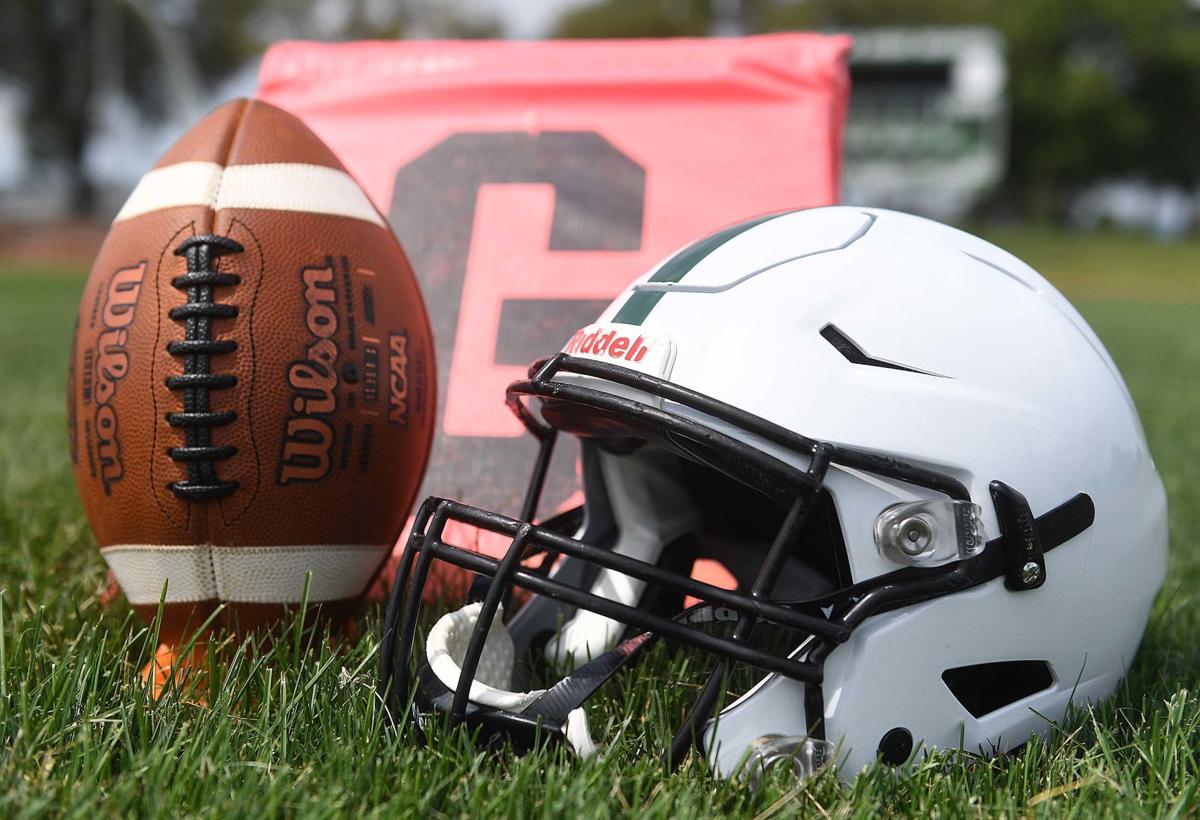 Big Spring suffered its first loss of the season, a 37-26 road defeat Friday to close its non-league play for the season. The Bulldogs (3-1), got a 9-yard pass from Jack Shulenberger, who also ran one in from 5 yards out and another from 97. Gavin Pritchard caught the lone TD pass and returned a punt for a score late in the fourth quarter. K-D rang up 365 rushing yards on 61 carries, led by Wyatt McCleary's 175-yard night. Shulenberger was good for 124 rushing yards on eight touches.
East Pennsboro finally got into the win column by shutting out Palmyra 24-0. Jared Gorman threw a 44-yard touchdown pass and run in a score from a yard out to stake the Panthers (1-3, 1-0 Capital) to a 14-0 lead, and that was enough to get a home win. Gorman finished 16-of-27 passing for 204 stripes, adding seven carries for 35 yards. He hit five different receivers, but Blake Paukovits, Hunter Campbell and Jacob Shermeyer accounted for at least four receptions and 50 yards apiece. Paukovits caught the opening score.
After a pair of rough losses, Cedar Cliff pasted Hollidaysburg 49-8 to get back to 2-2 a week before the Colts open Keystone Division play. Cedar Cliff smothered the Golden Tigers, allowing negative-18 yards and 119 passing yards while offensively putting up more than 450 stripes. Jaheim Morris torched the Tigers for 243 yards on 20 touches, scoring on runs of 31, 23 and 58 yards. QB Gannon McMeans had perhaps his best game of the season, going 10-of-13 for 152 yards while connecting with Jahiem Reynolds twice (10 and 41 yards) and Elijah Ikeda (9 yards) for three TDs.
Jacob Loy slashed for 189 yards on a workhorse-like 31 carries, leading Shippensburg to a 27-6 win at Waynesboro, improve the Greyhounds to 4-0 (1-0 Colonial). Loy's 18-yard insurance score made it 27-0, but the 'Hounds were set up for success thanks to the defense, which turned a pair of fumbles into big scores. Max Kalb took a recovery 45 yards to pay dirt in the first quarter, and Anthony Smith one-upped him with a 65-yard return for six points. Ship forced four turnovers and held the Indians to just 119 rushing yards and 16 passing. Waynesboro's QBs had more interceptions (two) than completions (one).