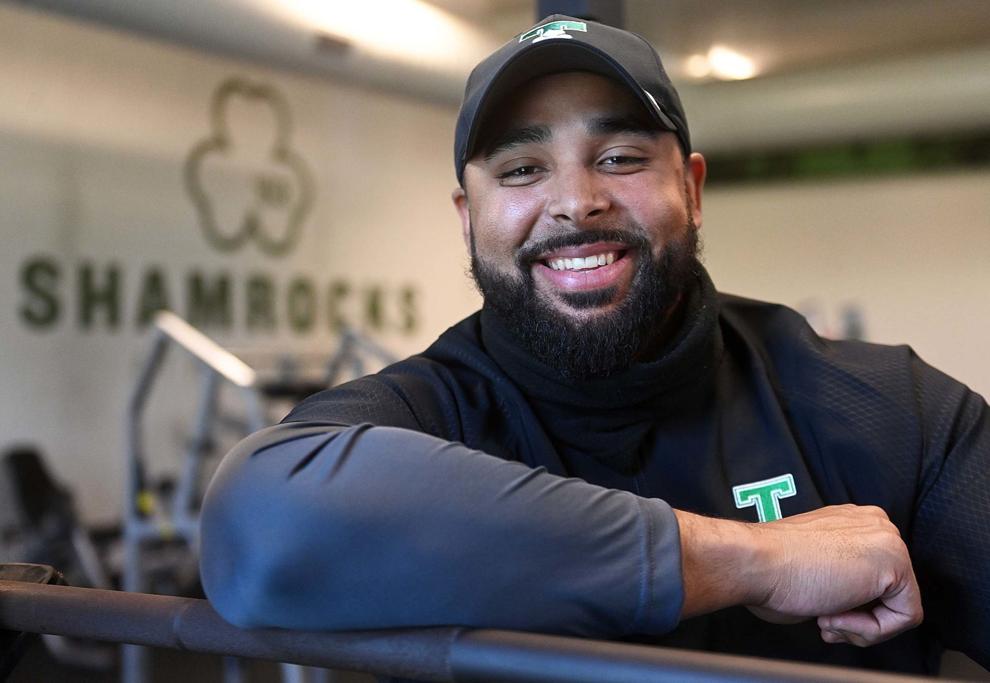 Every athletic program calls itself a family.
Labeling a particular group of athletes, coaches, trainers and helpers this way is the first step toward what everybody expects will soon become a successful entity, one that weathers the inevitable ups and downs of sport, produces top-level talent and becomes a source of pride for a school and/or community.
It's an easy argument to suggest every program, even one that struggles, achieves at least some level of "family" status. You're in it together, day after day, win or lose. Just like a conventional family. Just like real life.
Jordan Hill's three decades on this planet have been defined by family, both conventional and athletic.
His Steelton roots run deep, with both grandfathers and many other elders grinding through blue-collar steel mill jobs, raising their children with a loyalty to community and each other, with a passion for athletics that has become famously representative of Steelton-Highspire School District.
The Hill family — including Jordan's parents Larry and Sue; aunts and uncles; grandparents; sisters Janelle and Joslyn; cousins Lloyd, Ryan and Bri; wife Cristen; late father-in-law Ronald Mohn and brother-in-law Ryan Mohn — in many ways ARE Steelton.
Add to that the teachers, teammates, neighbors and co-workers, not to mention all the fans who pour into the high school's Marty Benkovic Gymnasium for basketball games and War Veterans Memorial Field for football games.
"We were going to games as early as I could remember," said Lloyd Hill, classmate and cousin of Jordan. "We didn't aspire to be in the NBA or NFL. We aspired to be Rollers."
Jordan Hill's massive talent, though, eventually led him to the NFL. After four years as a dominant defensive lineman at Penn State, he was selected in the third round of the 2013 draft by the Seattle Seahawks.
He won a Super Bowl in 2014 and played four seasons in the league, racking up seven sacks with the Seahawks and Jaguars over 31 games. Injuries derailed his playing career, and Hill retired in 2018.
Family and community followed closely from Steel-High to Penn State to Seattle and Jacksonville. And, after he played his final snap, that family and community were there for Hill as he worked to map out the next steps of his journey.
"This just means Steelton roots are spreading and going across the river," Lloyd Hill said.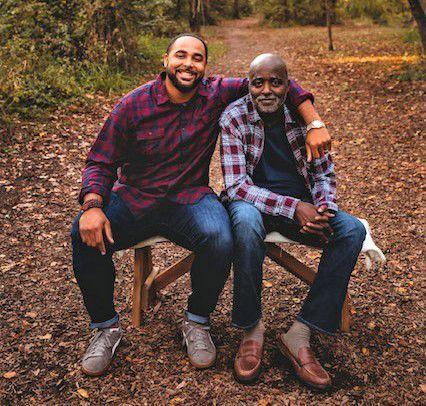 Reaching the pinnacle
Hill didn't play a snap of sanctioned football until high school. He preferred basketball and baseball growing up. Another reason? He and Lloyd were too big for their age group to participate in youth football games.
But, after then-Rollers line coach Kevin Yarnevich convinced Hill to give football a fair shake in high school, the path opened.
He started four years on both sides of the ball (center/fullback/tight end/nose tackle/linebacker) for late head coach Rob Deibler, earning all-conference and all-state status, two state championships (2007 and '08), an invitation to play in the Big 33 game, and, of course, the attention of college football coaches and recruiters.
Rutgers, Pitt, West Virginia and even Alabama showed serious interest before Hill ultimately decided to go with his hometown team, the Penn State Nittany Lions, in 2009. Cristen, his girlfriend since ninth grade, went to Penn State as well, earning a nursing degree while her boyfriend grew into an NFL prospect under longtime Nittany Lions defensive line coach Larry Johnson.
Fortuitously, being drafted by Seattle in 2013 proved to be a gift for his future father-in-law, longtime Seahawks fan Ronald Mohn. Mohn's son — and Cristen's older brother by four years — was Ryan Mohn, a former Steel-High star athlete who died in a car accident in January 2004 and who, as an organ donor, helped six people receive life-saving transplants.
The Roller family, including Jordan Hill, played pivotal roles in helping Cristen and her family through the tragedy.
Cristen said her dad, who died in 2016, was overjoyed and proud to witness his son-in-law get drafted and win a Super Bowl with Seattle.
Cristen, also a Steel-High athlete (cheerleading, softball, volleyball), and Jordan married in 2014 after he surprised her with a scavenger hunt proposal, which ended with him asking for her hand where they shared their first kiss years earlier, right next to the high school gymnasium.
They now live in Lower Paxton Township and just welcomed their second daughter, Delaney, this spring. Analeigh was born in January 2019. Cristen is a labor and delivery nurse, and Jordan, who turned 30 in February, works as a financial representative.
Besides welcoming Analeigh and becoming a father, Hill really didn't know what else he wanted to do after hanging up his cleats.
"Some of his friends were figuring out their careers and getting established," Cristen said. "It's almost like he was just starting from the beginning."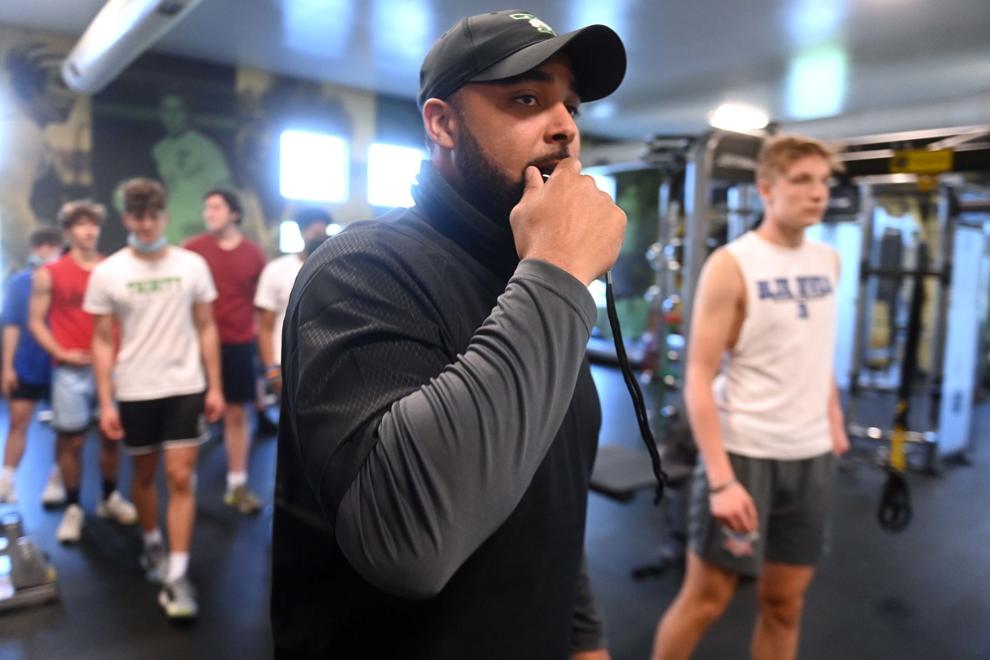 'I was done with it'
After a season on the Detroit Lions' injured reserve in 2017, Hill got his first taste of coaching in the fall of 2018 by helping his alma mater, Steel-High. The next fall, he helped his other alma mater, Penn State, as a volunteer assistant.
But the injury-filled end to his NFL career left a somewhat bitter taste in his mouth.
"I was done with it," Hill said. "I felt like I put a lot into it, but I also felt like the game was taking stuff away from me."
Meanwhile, he teamed up with a former Penn State rugby player and friend from college, Justin Assadinia, who by this time was working as a trainer and facility director on the East Shore. Eventually, on request, they helped train a handful of Susquehanna Township High School football players, including an incredibly raw but talented kid out of Liberia named Fatorma Mulbah.
"[NFL players] are viewed as larger-than-life humans, and it's an important role and purpose," Assadinia said. "But he started to realize his role and purpose is going to be even greater here with kids in the community."
Mulbah is now a redshirt freshman defensive tackle at — you guessed it — Penn State.
"When I help somebody else, the fulfillment I get out of that is far more than anything I get from doing it myself," Hill said.
Jordan Millberry, another Steelton native who counted Hill as a mentor throughout a career that saw him shine as an undersized (5-foot-7) receiver at Saint Francis (PA) University, recognized bits of the personal struggle: "I think he always had the love in there, even though it was tough for him. But tough times don't last forever; tough people do."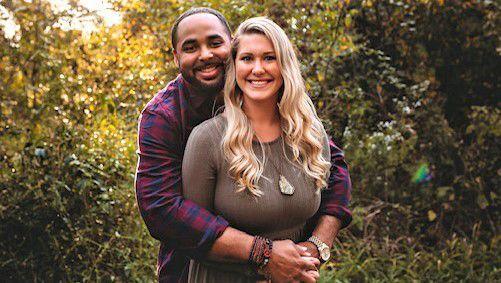 Hill worked as defensive line coach under head coach Josh Oswalt at Cumberland Valley in 2020, and, after some initial hesitation, he decided to go for it when Trinity opened its head coach position after the winless, COVID-abbreviated 2020 campaign.
"The mark I want to leave is, I don't care if you played or not, but 40 years down the road, you come back and say thank you because you set a blueprint," Hill said. "Football has been my greatest teacher in life. You go through ups and downs, make plans, and the next minute the plan gets thrown out. That's literally life. You never know what's going to happen. But you improvise and get the job done."
More than football
Banking on a then-29-year-old with zero head coaching experience to resurrect a program that hasn't produced a winning season since halfway through the Obama presidency might seem like a strange call for the Trinity decision-makers, including principal John Cominsky and athletic director Gary Bricker.
But hiring Hill doesn't just mean hiring a man with "Super Bowl winner" and "Penn State captain" on his resume.
Hill also brings that feeling of family.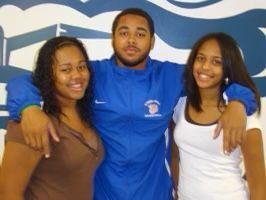 "My dad and my uncle worked their tails off," Lloyd Hill said of Fred and Larry Hill, Jordan's uncle and father, respectively. Lloyd also has served as a football coach, most recently at Harrisburg, and, much like his cousin, works closely with area youth.
"We were blessed with fathers in our lives," Lloyd continued. "Some in Steelton don't always know what that's like, so we strive to be that father figure or shining light for somebody."
Cristen, while admitting it will be weird when Trinity matches up with Steel-High for the first time this fall — "It's going to be difficult, but I always gotta root for the husband!" — said she's not seen Jordan this excited and motivated about a job in a long time. She feels like he's found his niche, she said.
Millberry, who will coach wide receivers at Trinity, said Hill's even-keeled attitude makes him a perfect leader. The assistants, the bulk of whom claim either Steel-High or Trinity roots, can handle the rah-rah, Millberry said.
"We're not respected. We haven't won games. We haven't done anything to earn respect," Millberry said. "I love it, though. We'll give the kids the type of chip I had when I was a kid. We're the underdogs."
Assadinia and Hill have become best friends over these last couple of years, so much so that the former Penn State rugby star is leaving his previous profession to join Hill at Trinity, where he will soon become the director of strength and conditioning for the entire athletic program. So, when he says he'd run through a wall for Hill, the only exaggeration is the wall. He'll actually run through the door to build something with him.
"He's accomplished all these things. He's gone to the pinnacle, the Super Bowl. But that ends," Assadinia said. "For him, the biggest piece is what his impact is on other people and what his reach is for other people. That's the way he's wired.
"This guy has accomplished so much on the football field, but at the end of the day, Jordan Hill the football player is just a small portion of who he is."